You can use hot glue to improve just about anything…and I mean anything. From rubber ducks, to the back of rugs, and DIY Harry Potter wands check out these must-know hot glue gun hacks (and projects) are seriously life-changing. Check them out below.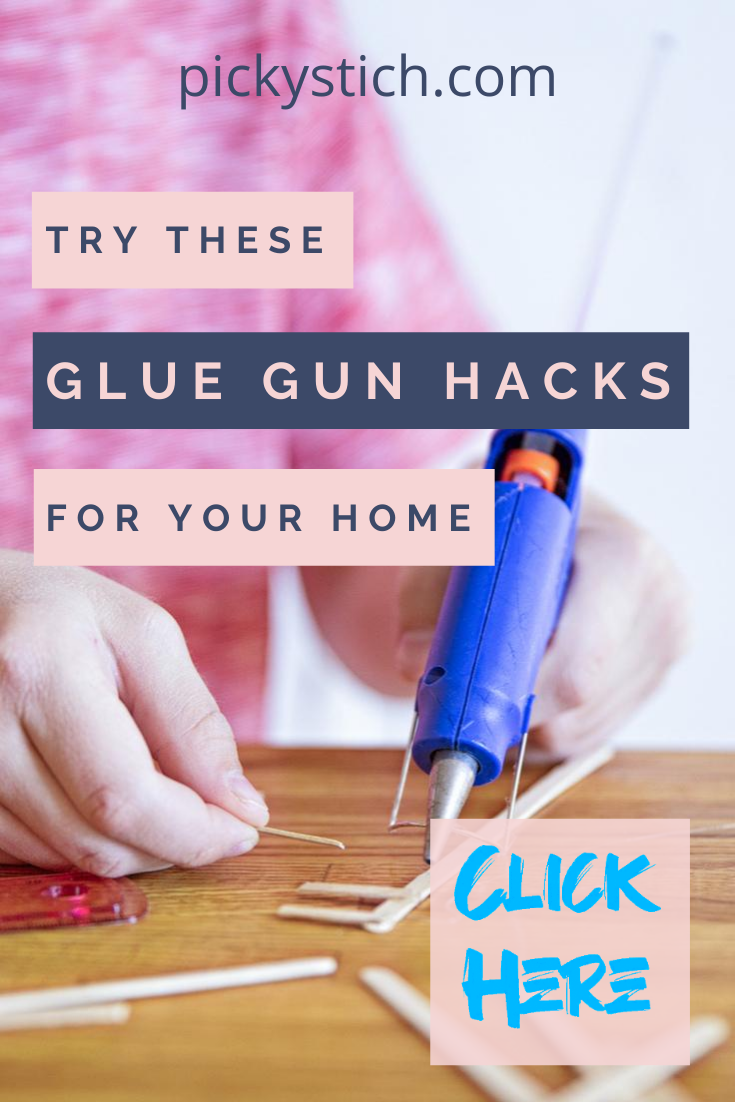 15 Must-Know Glue Gun Hacks
Seal Up Bath Toys
It's impossible to get the water out of bath toys like rubber ducks. Protect them from mold by plugging them up with hot glue before using them. That way, no water will ever get in!
Glue Gun Stand Hack
Use a binder clip as a clever resting clip for your glue gun! Just put the tip of the glue gun around the hoop of your binder clip.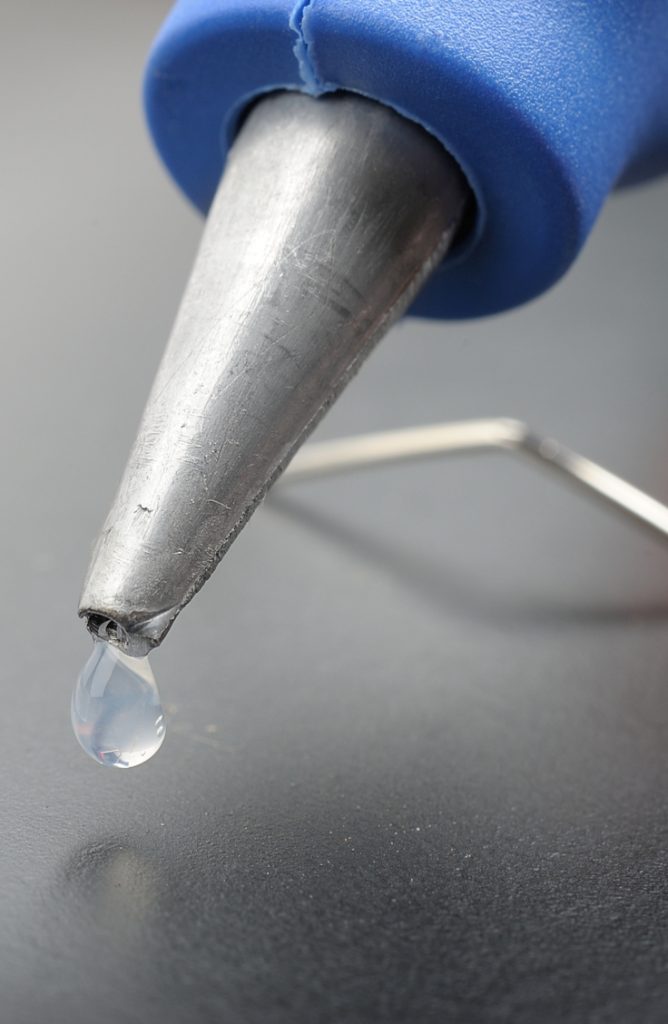 No-Slip Grip
Create a hot glue pattern on the bottom of your toddler's slippery shoes. When dry, this will help keep them from slipping on hardwood surfaces. Pretty neat, right?
DIY Harry Potter Wand
USe wooden dowels, hot glue, and this tutorial from Chic and Jo.
Get The Right Glue
Using the right glue is crucial for your glue-gun success. If you have a low-temp glue gun, only use mini sticks. Otherwise, standard can be used on other projects!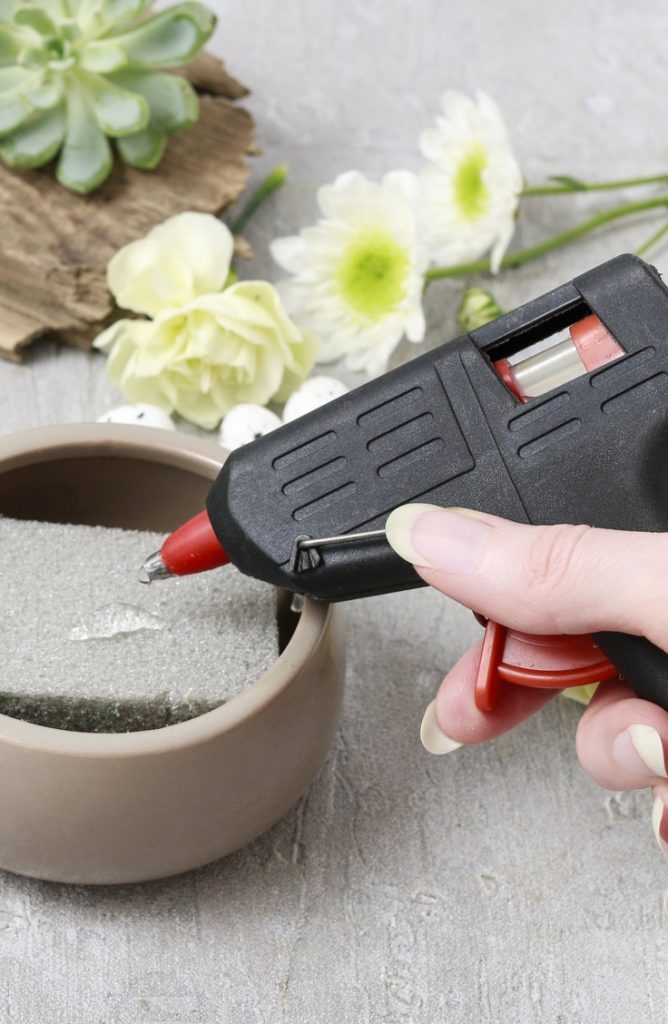 No-Slip Grip Rug
Don't you just hate that corner of your rug that always finds a way to lift up on your hardwood floors? Fortunately, you can use hot glue to combat that. Prevent the lift by adding a line or two of hot glue to the corners of your mat. When dry, it will create a grip that prevents lifting.
No-Slip Hangers
Speaking of grip, make sure that your clothes never fall off the arms of your hangers with the help of hot glue. Simply run a squiggly line of hot glue down the shoulder arch of the hanger. Voila! You're all done.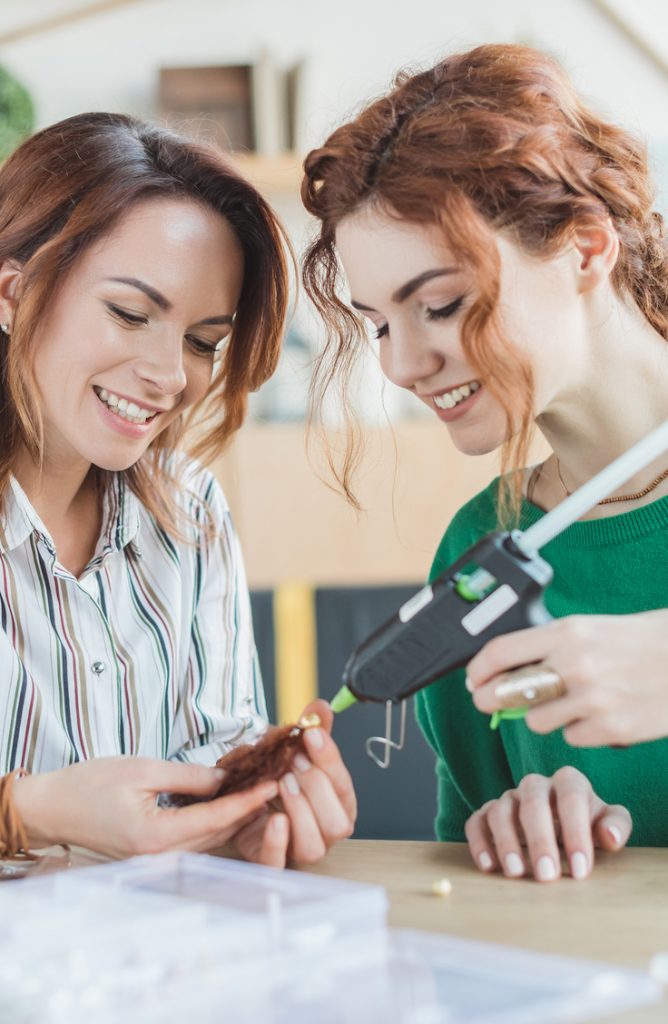 Brighten Things Up
If you'd like to add some color, you can color directly on your hot glue. Think of all the fun details (like the squiggles on your hanger) that could be brightened up this way.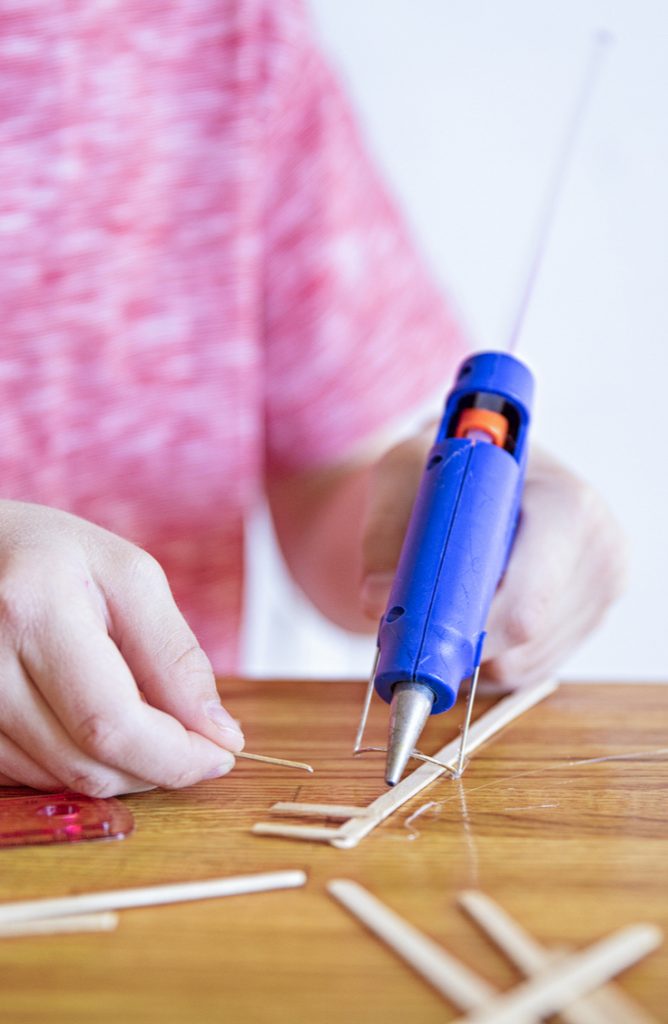 DIY Vase
Remodel an ugly vase by adding hot glue designs. This tutorial can help.
Cleaning A Glue Gun
To keep your projects looking nice and finish, you will want to make sure that your hot glue gun is nice and clean! This tutorial will help keep things spotless.
DIY Enamel Dots
Enamel dots are a scrap-booking staple. Super fun and fairly easy! Make your own out of hot glue with this tutorial.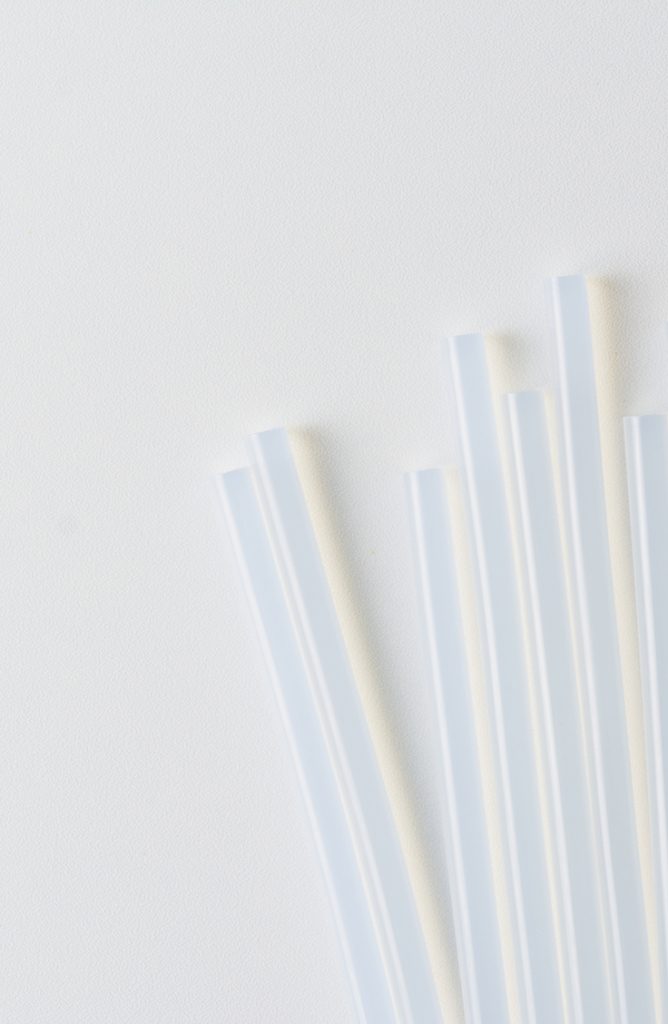 DIY Bowl
A hot glue bowl will look adorable in your DIY craft room. Use a balloon as the mold to create your own, pop it when dry, and there you have it.
Hot Glue Rings
Making hot glue rings could be a fun project for older crafters! This YouTuber explains the process, and it is actually fairly simple. Who would have thought?
Hot Glue Potion Vials
Now that you have your Harry Potter wands, you'll need these DIY vials for Professor Snape's potions class. Magica Mia has more!
Which one of these hot glue gun hacks is your favorite?