Spring has sprung! To bring the spirit of warmth, joy, and new life into your home, try out a few of these fun centerpiece ideas.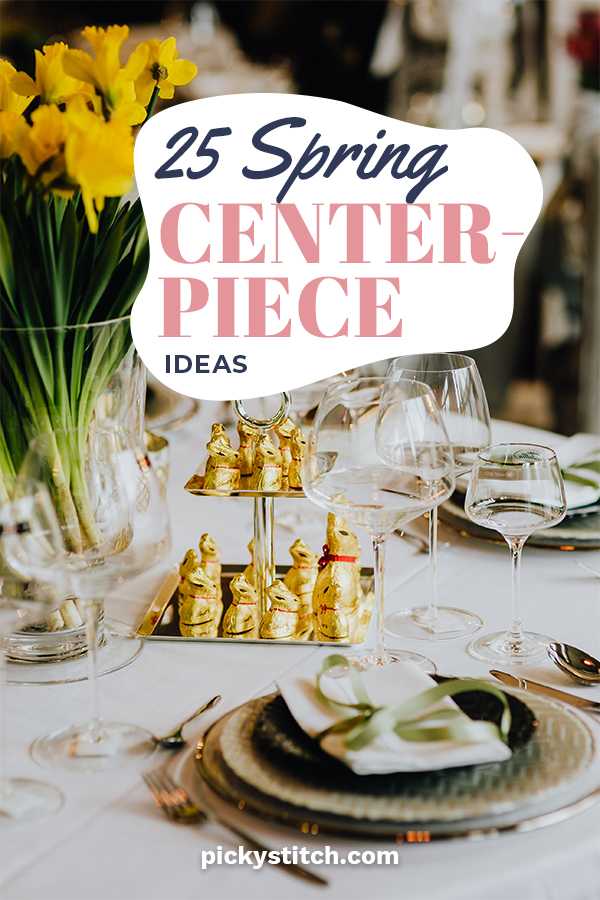 First, from Kelly, how about potted grass-roots with miniature easter eggs? Innocent and charming.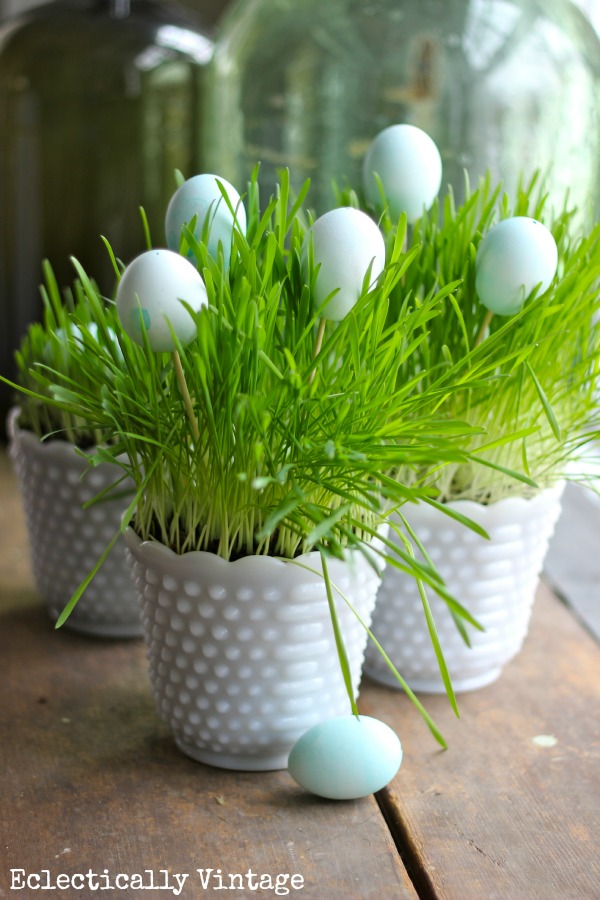 I am so enchanted by this idea from Radostina. Who would have thought of doing this! Gold-dyed eggs made perfect for sprigs of green.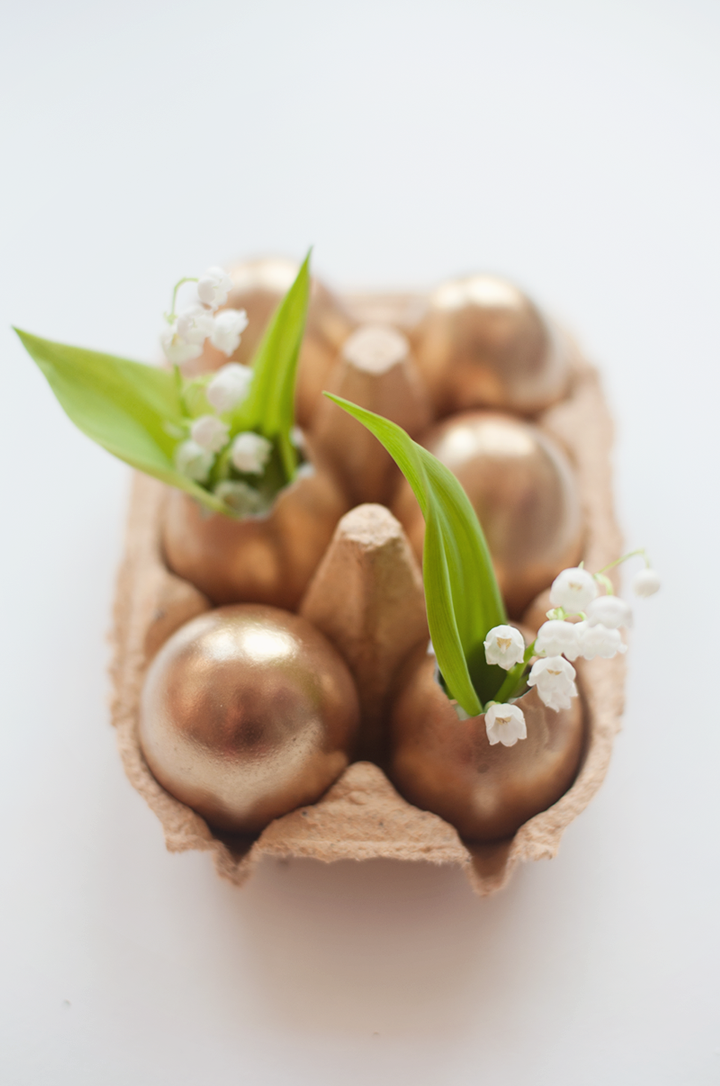 Okay, this is just too cute. Thanks to Paula, we now know how to put Peeps to good use. Surround a flower vase with a page of the sugary little bunnies.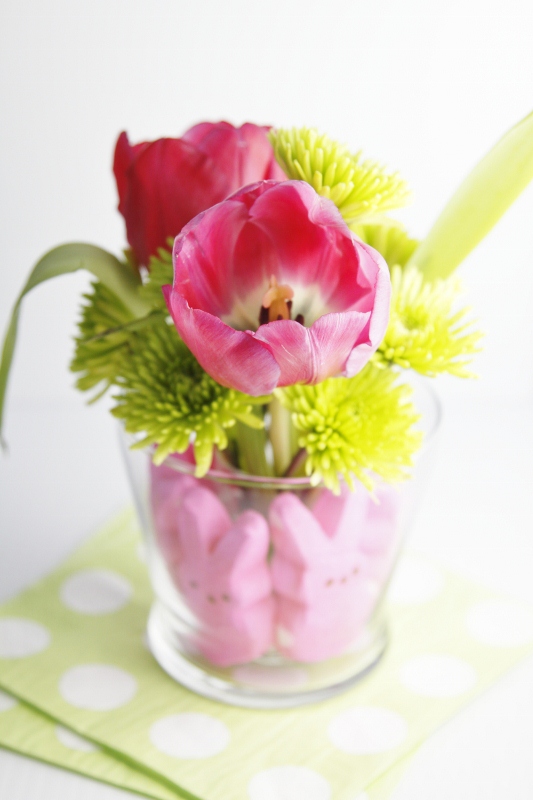 This mystical elegance from Cyd is absolutely breathtaking!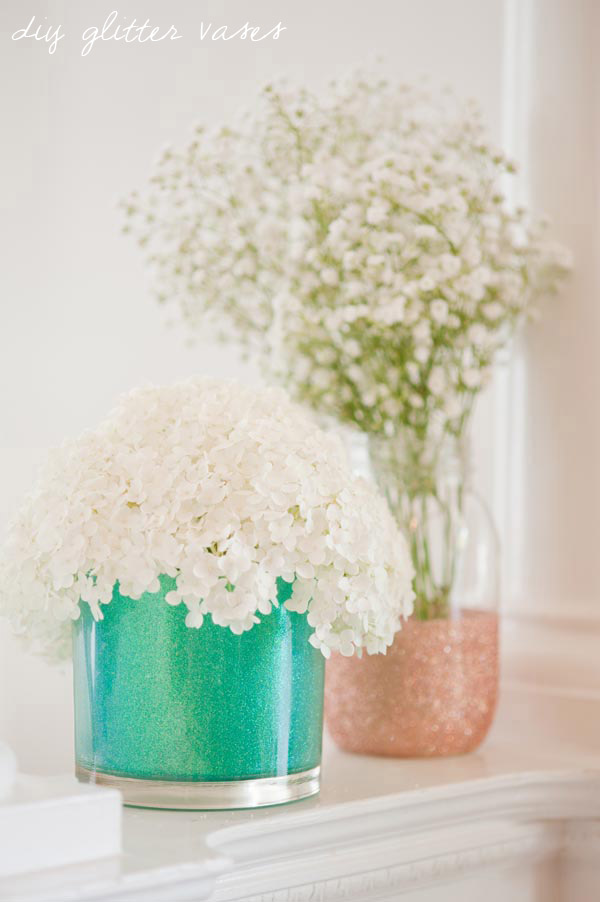 I love this more acclectic feel from Little Inspiration. Candles from eggshells. What a novel idea!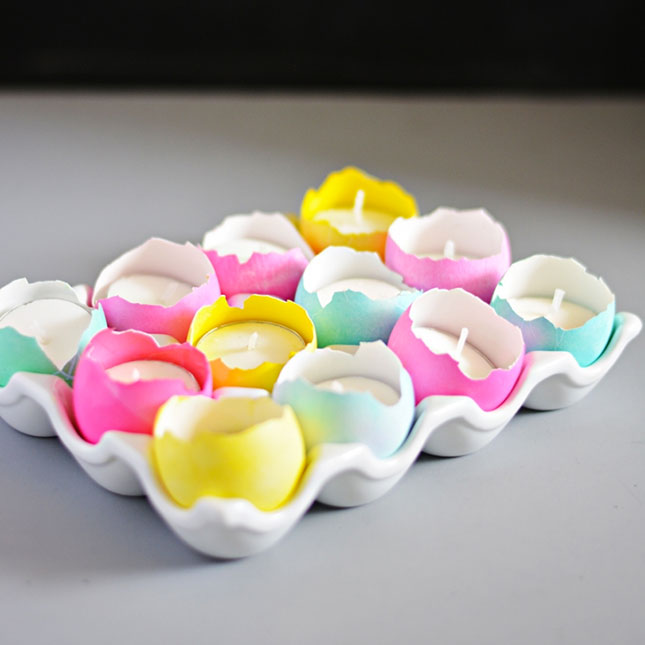 Wilma's genius is revealed in just one picture. This semblance of spring is absolutely fabulous.
Papery and Cakery–I love you! Kids will love helping with this one.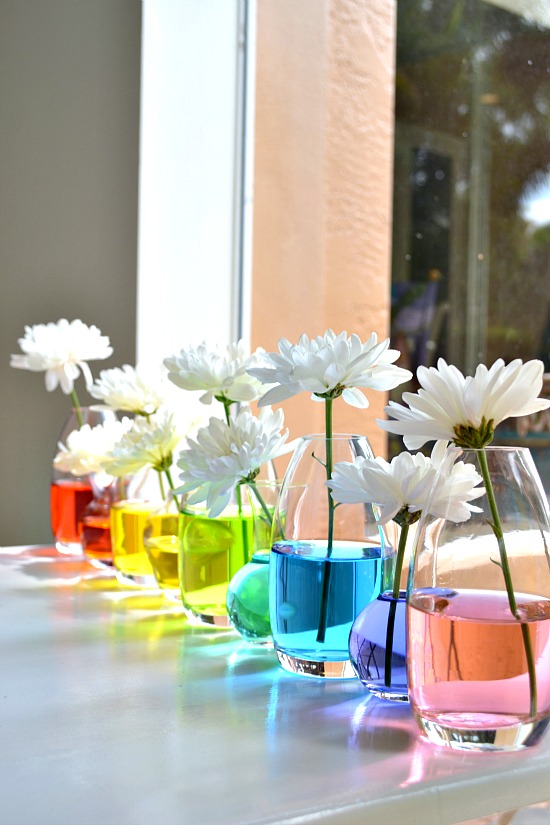 This is a very simple fix from Kristin. All you need is some tulips, jars, doilies, and string. Whala!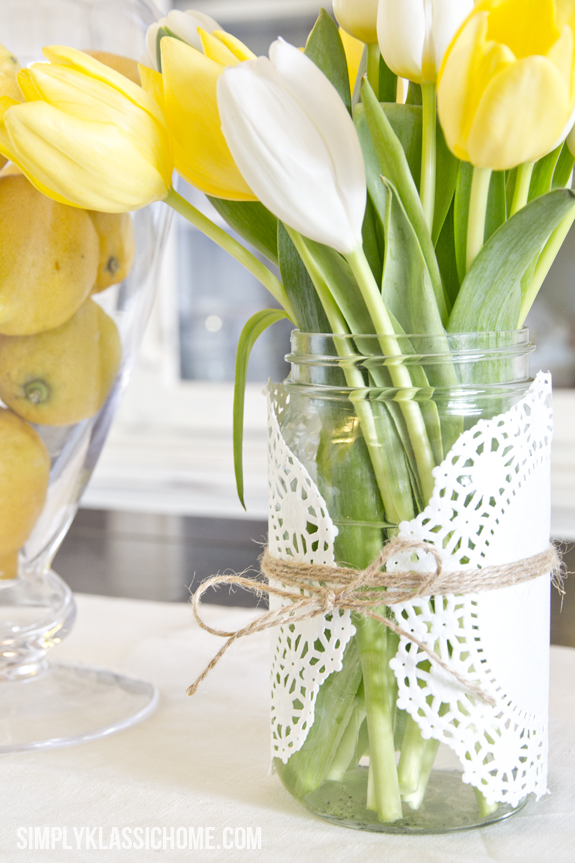 This cottage feel from Courtney has its own rustic personality with absolutely loveliness as its fragrance.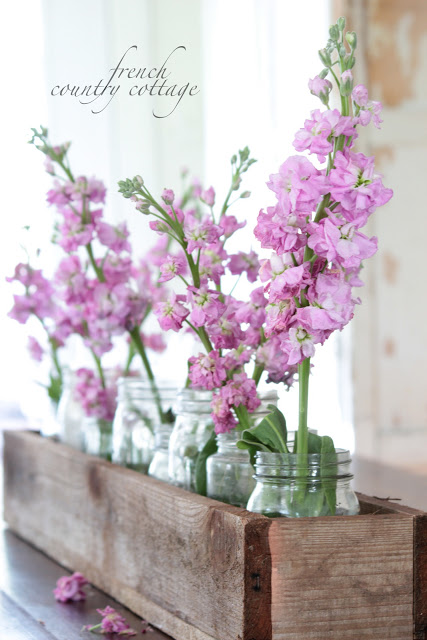 I love this centerpiece from Christina. It looks like it came out of a fairytale!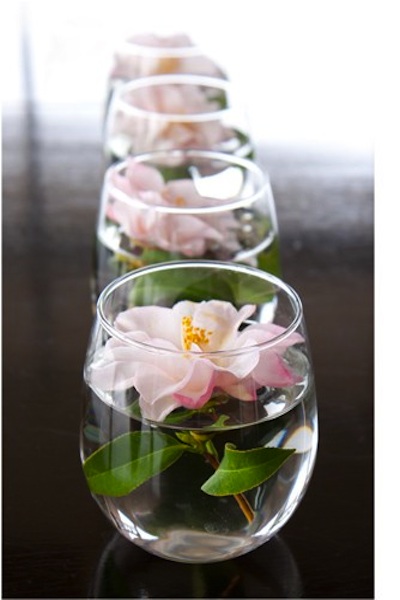 Too wonderful. The only problem with this candy-filled vase from Mindy is that I would want to do nothing but eat it!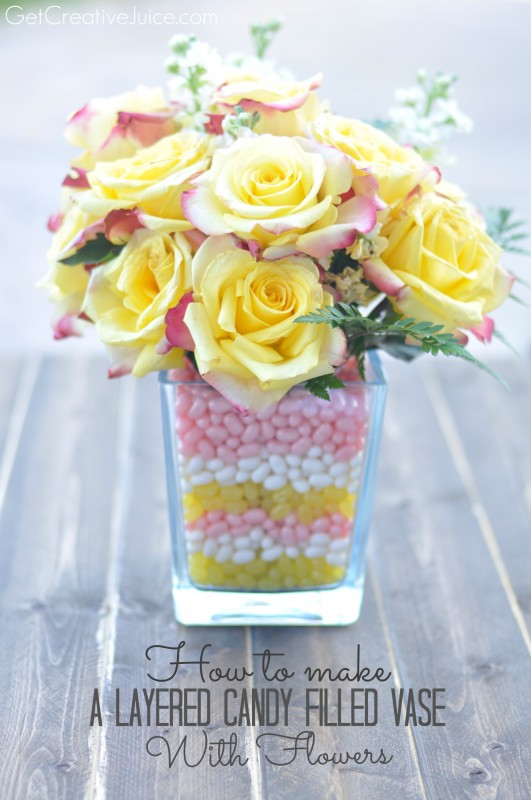 Another one from Cyd, this tutorial shows you how to make an absolutely glorious centerpiece with Spring flowers.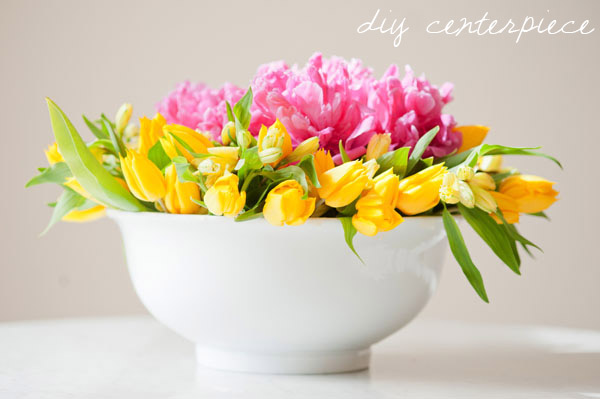 These burlap vases from Amy are so enchanting! The limes add the loveliest touch.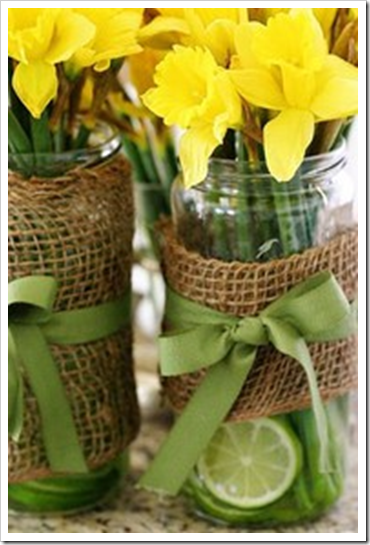 I tell you what, I never thought of using oranges in flower decorating. From Knotsvilla, this centerpiece will charm any and everyone.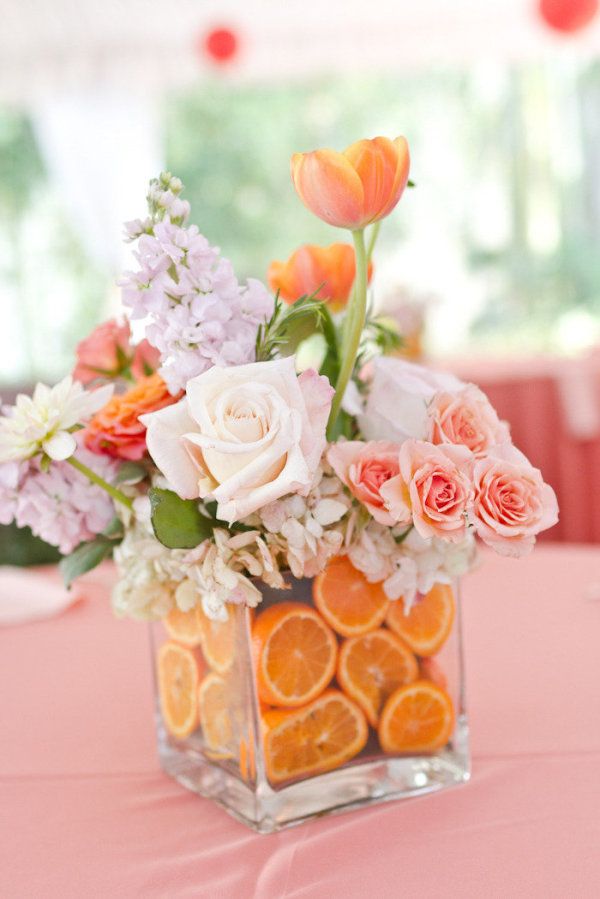 AllYou uses cupcake liners to show off these incredibly little centerpieces.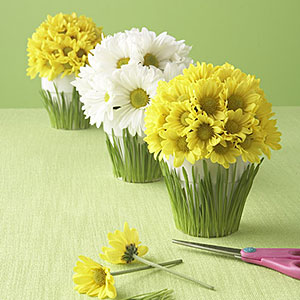 Mouths of Mums shows off a fabulous DIY idea. Painted mason jars become houses for the perfect Spring flowers.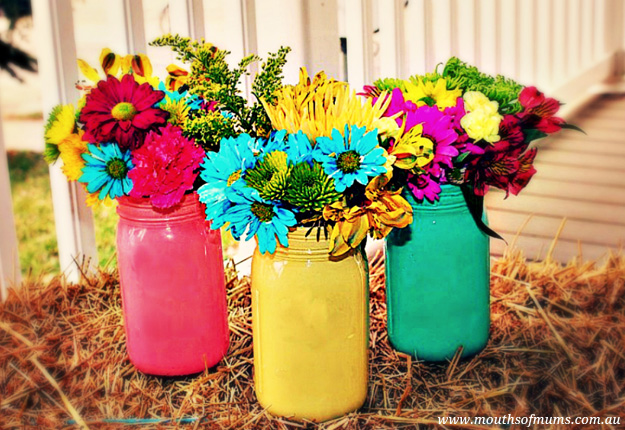 Want to get the kids involved? Martha Stewart shows off a fabulous tutorial to parcel up some daffodils.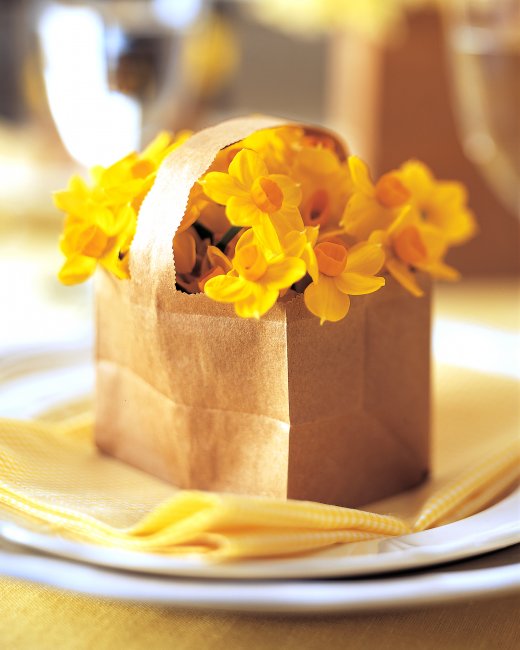 This tutorial from AllYou shows how to make a gorgeous leaf centerpiece. This is a project that will prove joyful before during and after!
Again from Martha Stewart, I love these little DIY carrots to add some personality and some Spring to your table.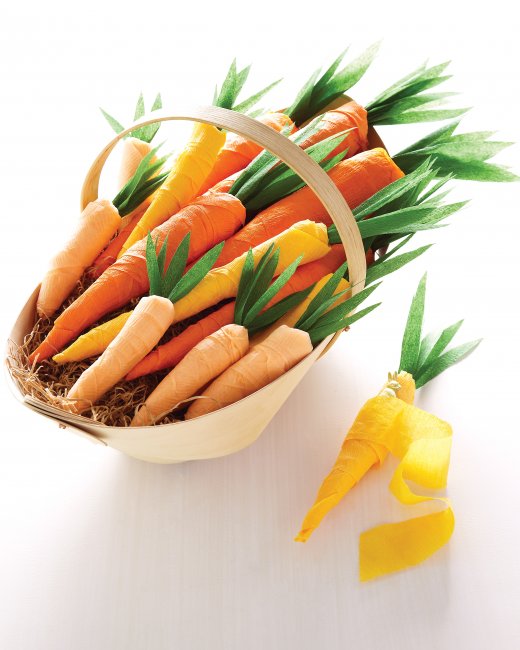 Amy has done it again! This tutorial shows you how to make your own flowers from paper. A lasting centerpiece that becomes truly magical!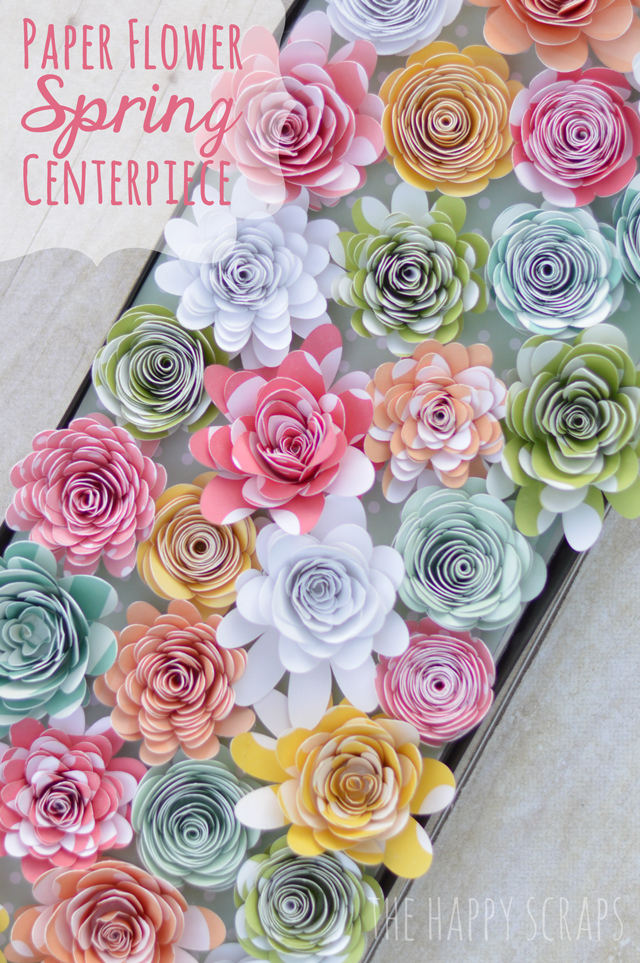 This clever idea from Something Green definitely has a different feel than some of the others, but I really like the hip modernism in it.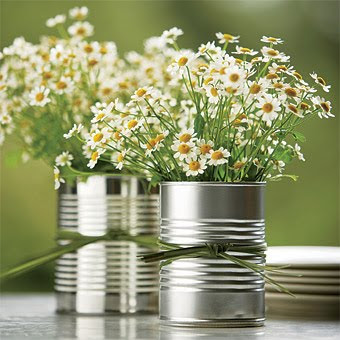 Oh how I adore this homemade nest from Julie. It is enchanting!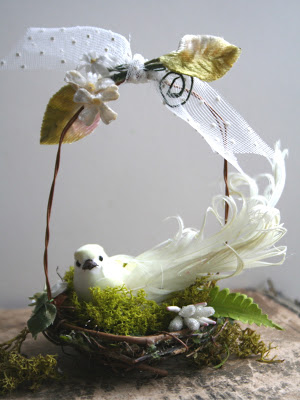 Fiskars gives a wonderful tutorial for this little paper-mache flowers that will highlight your Spring table with so much charm.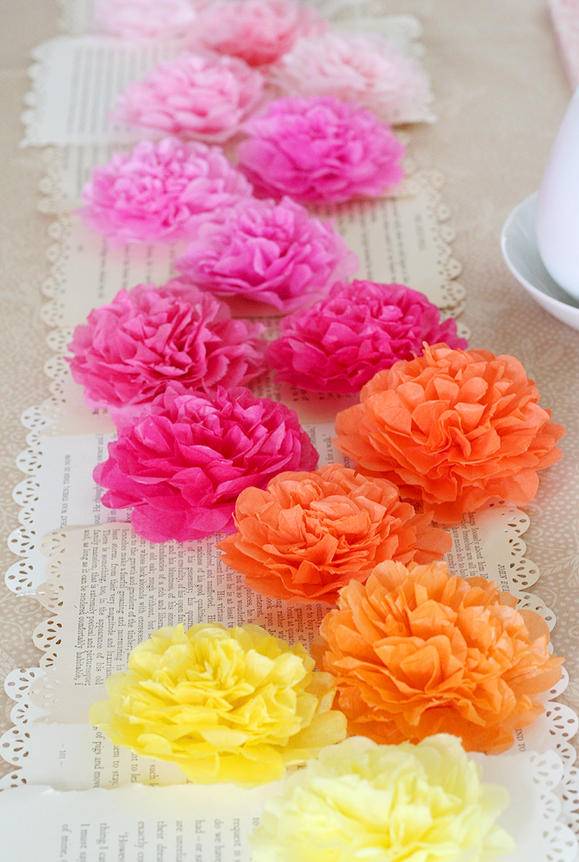 Here's another nest idea from Candace and Nicole. Oh how I love it!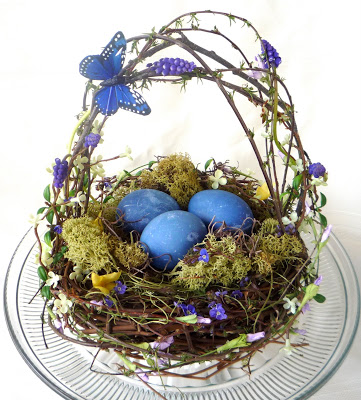 And finally, a last loveliness yet again from Candace and Nicole, these egg centerpieces are kid-friendly but also very classy.