We all want our spaces to look as posh as possible, but the funding is not always at eager to please as our eyes are. Try any or all of these frugal tips to keep your home looking fab.

1.) Add the right accessories. This doesn't have to be expensive, but it adds so much character. For example, tie in a green couch with an off-set color of lamps and some silk flowers. You can pick all of those things up from a dollar store.
(Jennifer)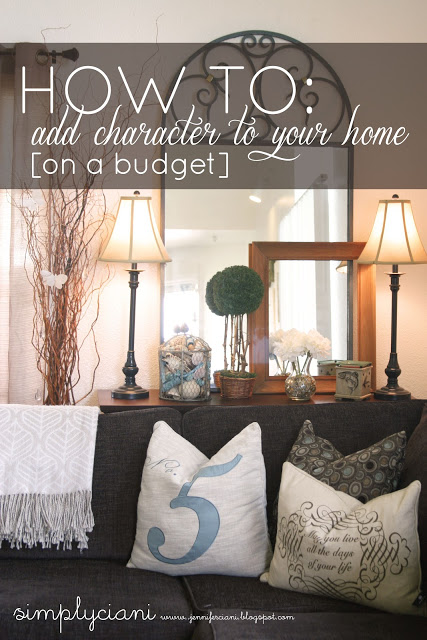 2.) Instead of spending thick cash for organizing, just use painted mason jars. It looks just as good. Spray paint the interior and stick your kitchen supplies on the counter.
(Patricia)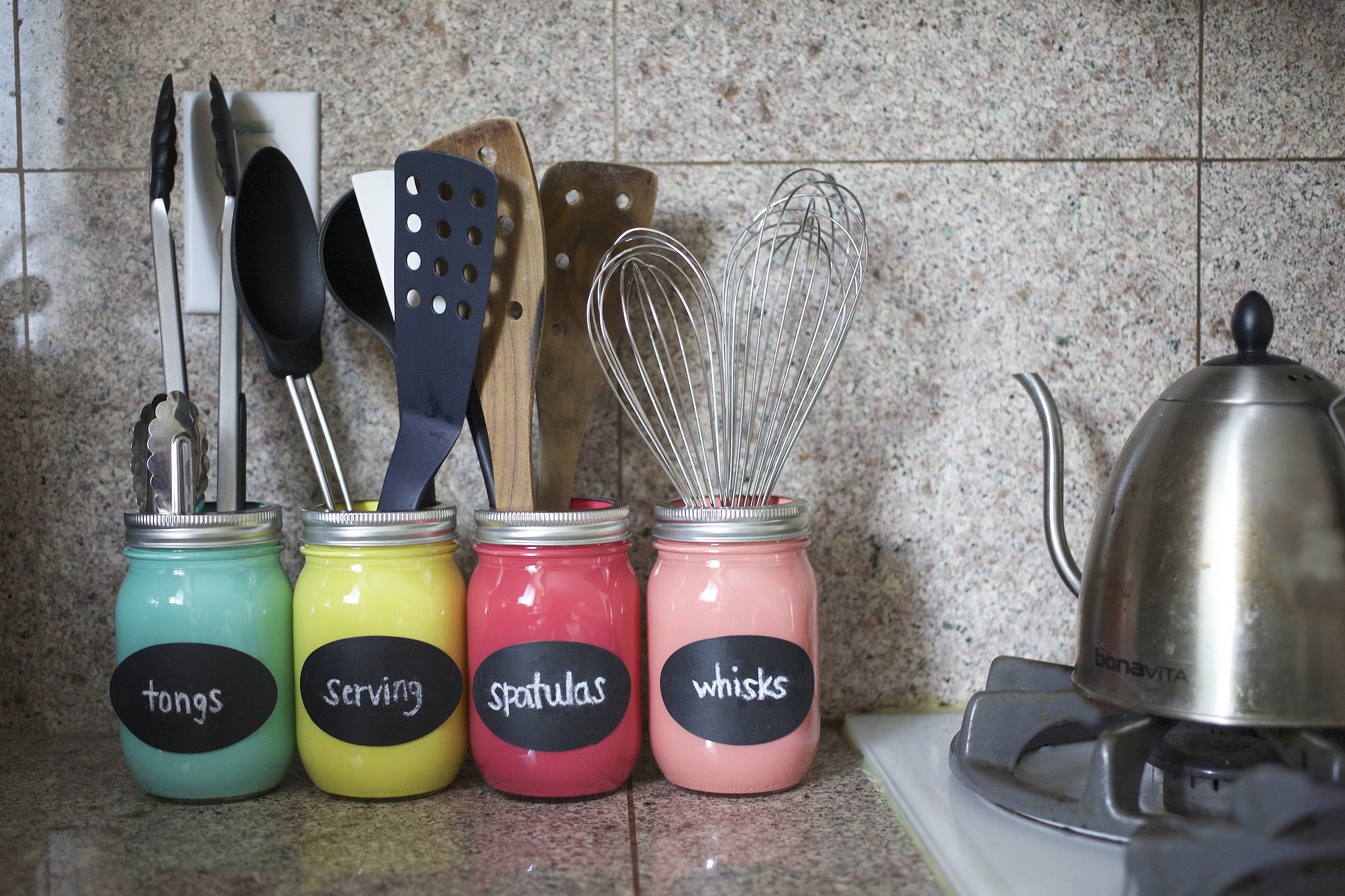 3.) Give each area of your space a purpose. For example, every part of your laundry room should serve some function, not just a space for "stuff." This helps with organization.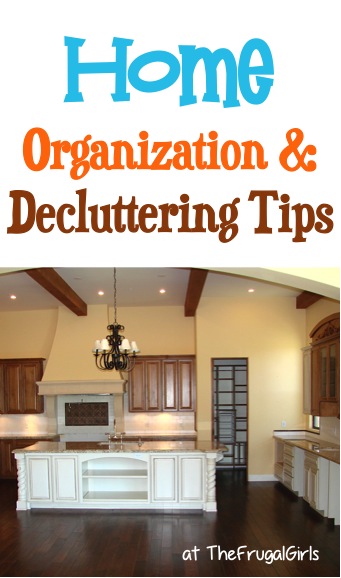 4.) In your kitchen, pick up a lazy susan (from a dollar store, even) and stick it in your fridge for more easily accessible food. Keeps the messes low-key.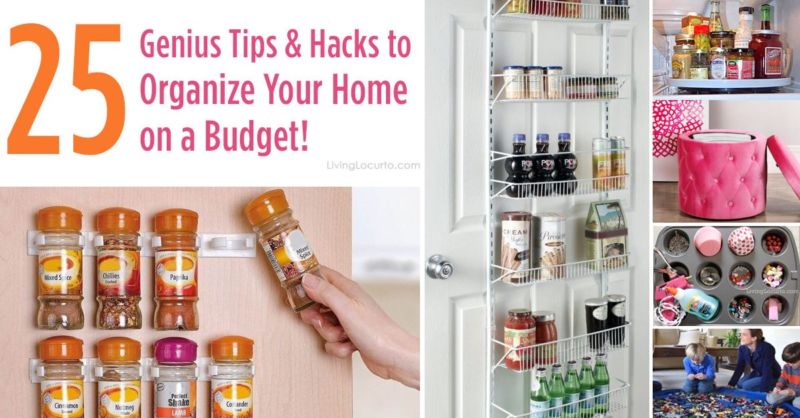 5.) Pick a theme or color for your bedroom and stick to it! This will help you get rid of clutter and things that just don't fit. Less can definitely be more, just stay with your color.
(Kathy)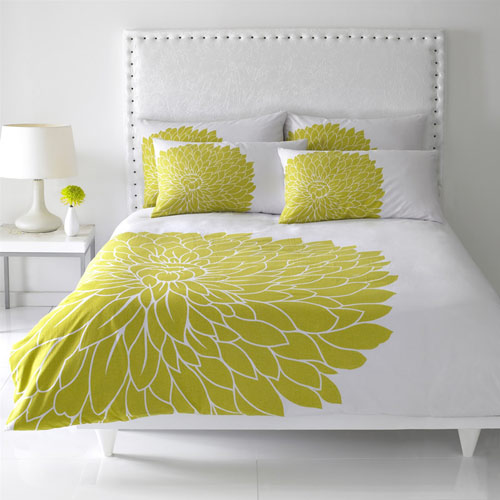 6.) Start off your remodeling job by writing down all the things you want to change. Then, re-write that list in order of what you can do. Write out what it will take financially for each part, and then tackle that list!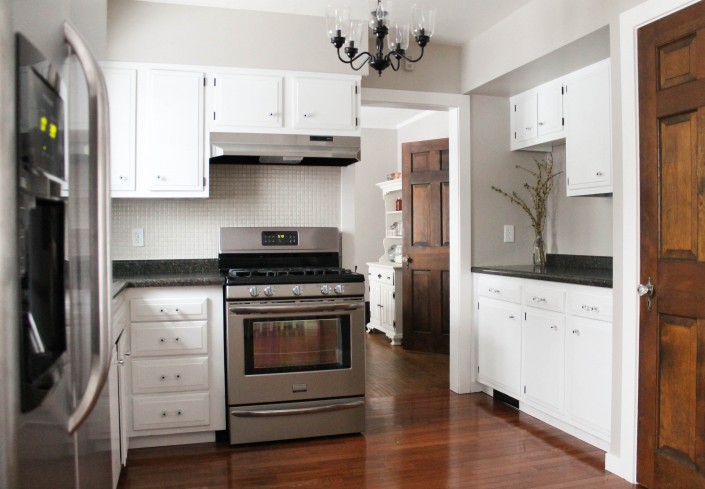 7.) Laminate furniture can be really hard to paint. However, you don't need to sand it! Use the right primer, and then add several coats of paint for a gorgeous look. Check out a full detailed tutorial from Virginia.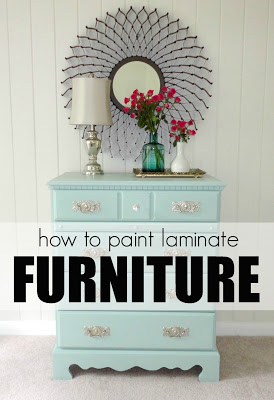 8.) Take a poster-board, cover it with some mattress foam, attach a sheet to that, and whala. A fabulous new headboard.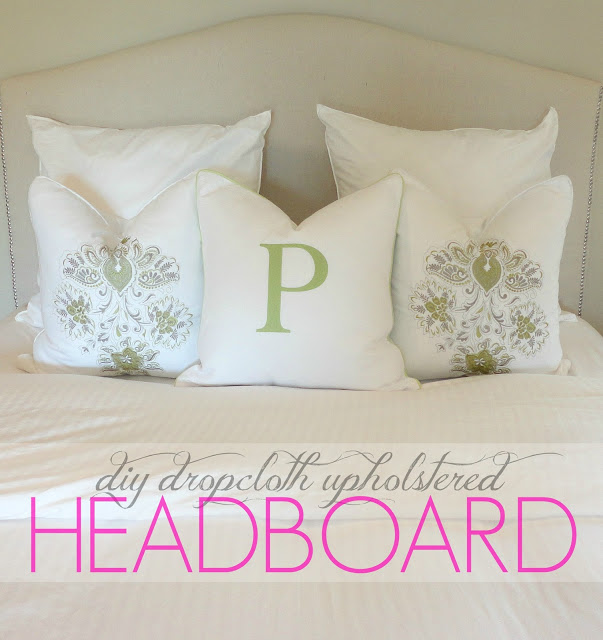 9.) She started with a canvas drop cloth, cut it into circles, and then folded those circles into into quarters. Then, she simple used a hot-glue gun to attach them to the lampshade.
(Shanna)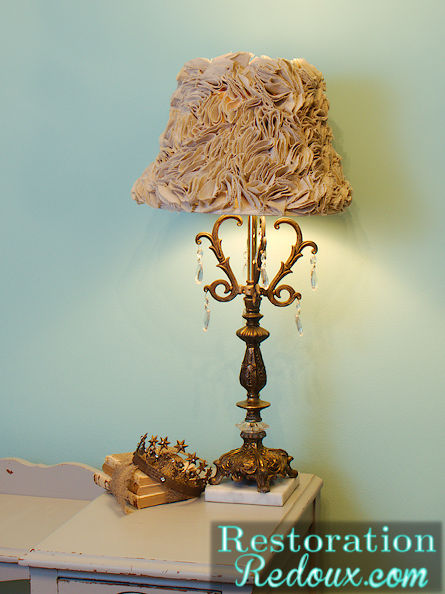 10.) The feel of a table cannot be underestimated. Take an ugly old tabletop, sand it down, and then add about 3 coats of stain to it. You won't even recognize it!
(Melanie)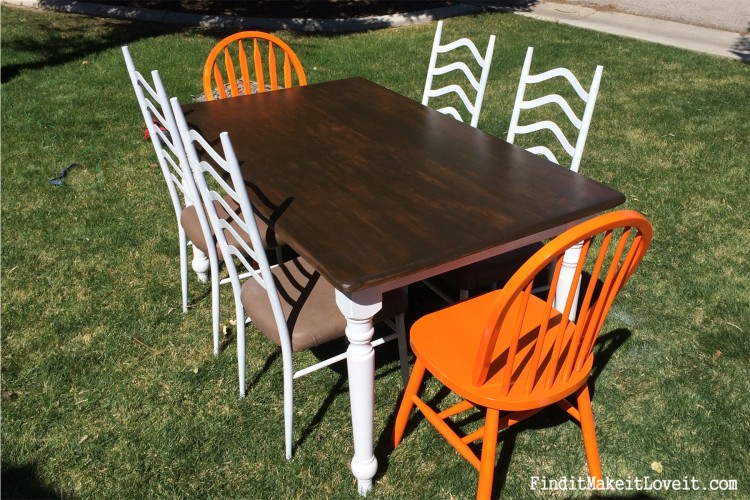 11.) I never knew you could do this–take an old chair, mix some paint and water, and refurnish your chair with coats of paint! check out the tutorial for more details.
 (Jenna)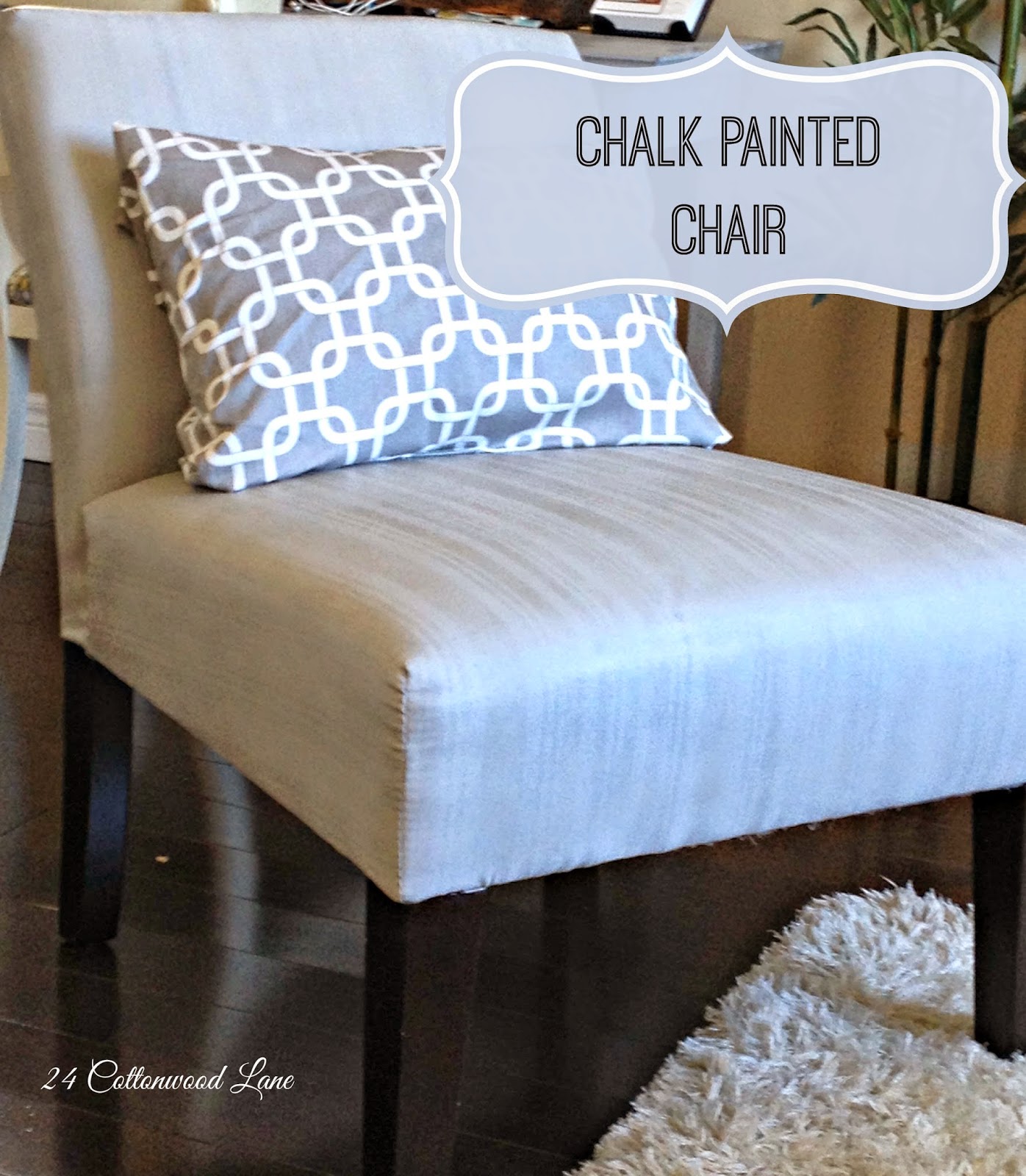 12.) I love this. Nail metal baskets to your wall and use them for hanging storage.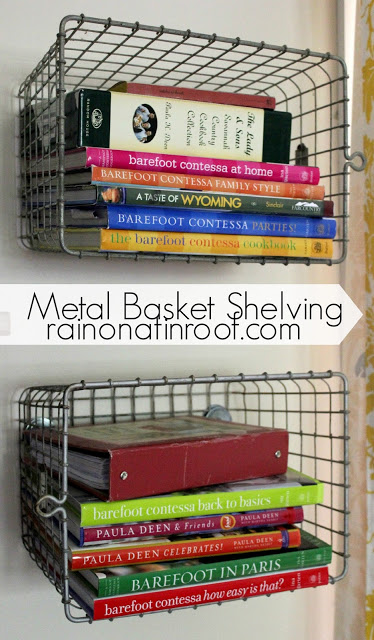 13.) Paint some ugly boxes (you can even use milk cartons) and make these storage units fashion statements! It just takes a few coats of paint and your own imagination to upgrade these boxes for fabulous storage.
(Ashley)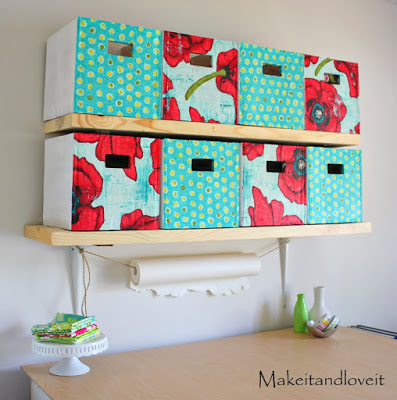 14.) Buy a small chalkboard (or just a board and some chalkboard paint), frame it, and customize your own little message.
 (Liz)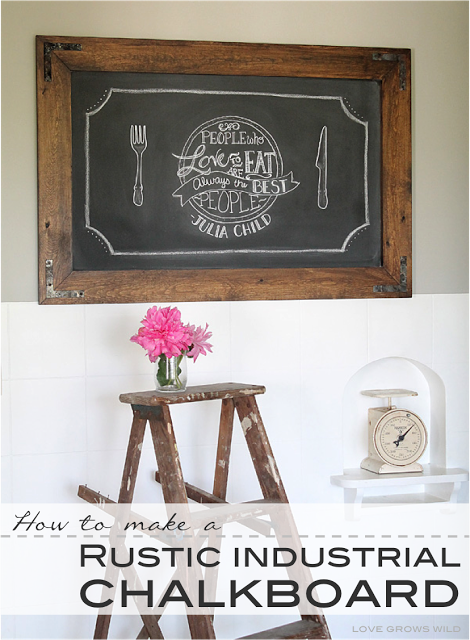 15.) Rearrange what you already have! This sounds simple, but it makes all of the difference. Swing your couch around to a different angel, tilt your coffee table, and shift the window design. The whole feel of your room is different.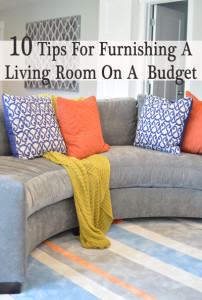 16.) This may not sound like a design tip, but keeping your supplies under control in the kitchen is essential for a good-looking space. For example, buy in bulk! You don't want your space to look cluttered, and if you buy right you can keep things looking put-together.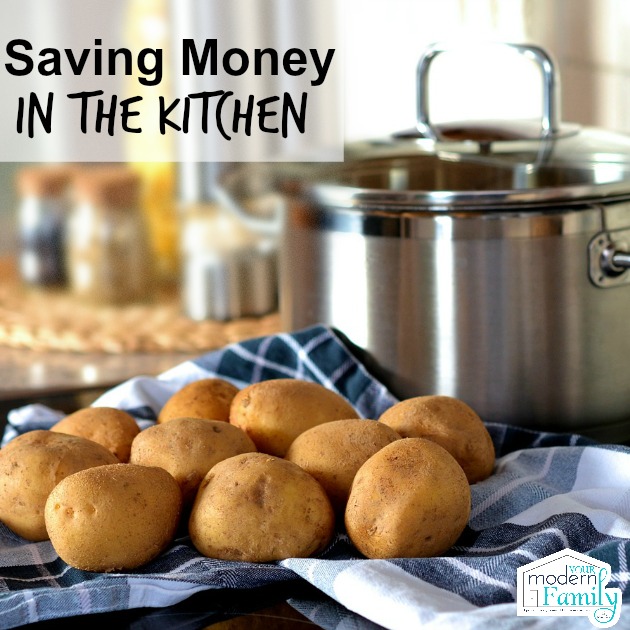 17.) This seems like a big one, but try knocking out a wall. It's actually not expensive, and can save a space buy opening things up even a little bit. Check out the tutorial from Bees Knees.