If you love to sew, but have difficulties when it comes to finding the time to do so, these fast sewing projects would be perfect for you. They don't take much time at all and they're all super cute and super functional.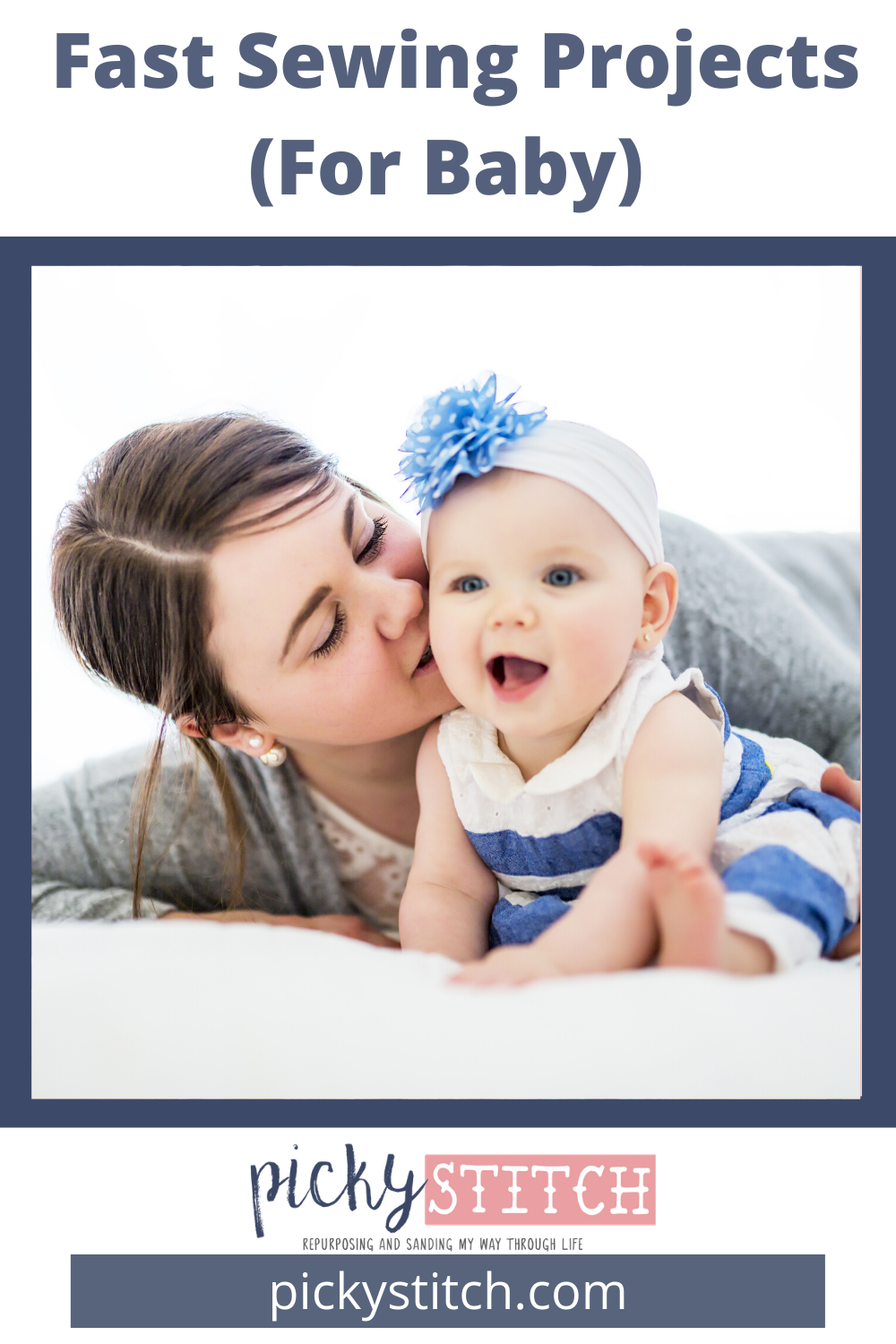 Not only are these quick, but they're so easy you could extend the project time and include your family! My favorite fast sewing projects are below.
Fast Sewing Projects
1. Pencil Bag
If your kids are begging for a new pencil bag this school year, have them pick out some fabric and make one yourself! Don't be intimidated by the zipper, this tutorial explains one of the easiest ways to sew in a zipper, providing you with great practice! Get the instructions from Crazy Little Projects.
2. Boot Socks
If you love the look of boot socks, try making some yourself out of the arms of an old sweater. Who would have thought, right? Here is a tutorial from Infarrantly Creative.
3. Skirt
Use old t-shirts to make a skirt great for rapidly growing children. All you have to do is cut the sleeves and neck off of a t-shirt and add a waistband! Keep the original hem and seams, and you have a great, easy skirt! Get the super simple tutorial from Make It- Love It.
4.Maxi Skirt
All you need is some stretchy fabric and a sewing machine. Oh, and ten minutes! The perfect solution for a last-minute outfit is a handmade maxi skirt. Find the tutorial here at Crazy Little Projects.
5. Pirate Hat
This would be perfect for a birthday party! Not only is this super easy to make, but it is also flexible and can be stored easily (without losing the shape of the project!) Tutorial can be found at Simple Simon and Company.
6. Messenger Bag
Made with your little kids in mind, this messenger bag would look adorable draped over the shoulder of a kid on the way to school. Or, it would look just as good draped over your shoulder at the grocery store. While this isn't perfect for toting around snacks, it is great to grab on the go, stuffed only with your essentials. Tutorial here.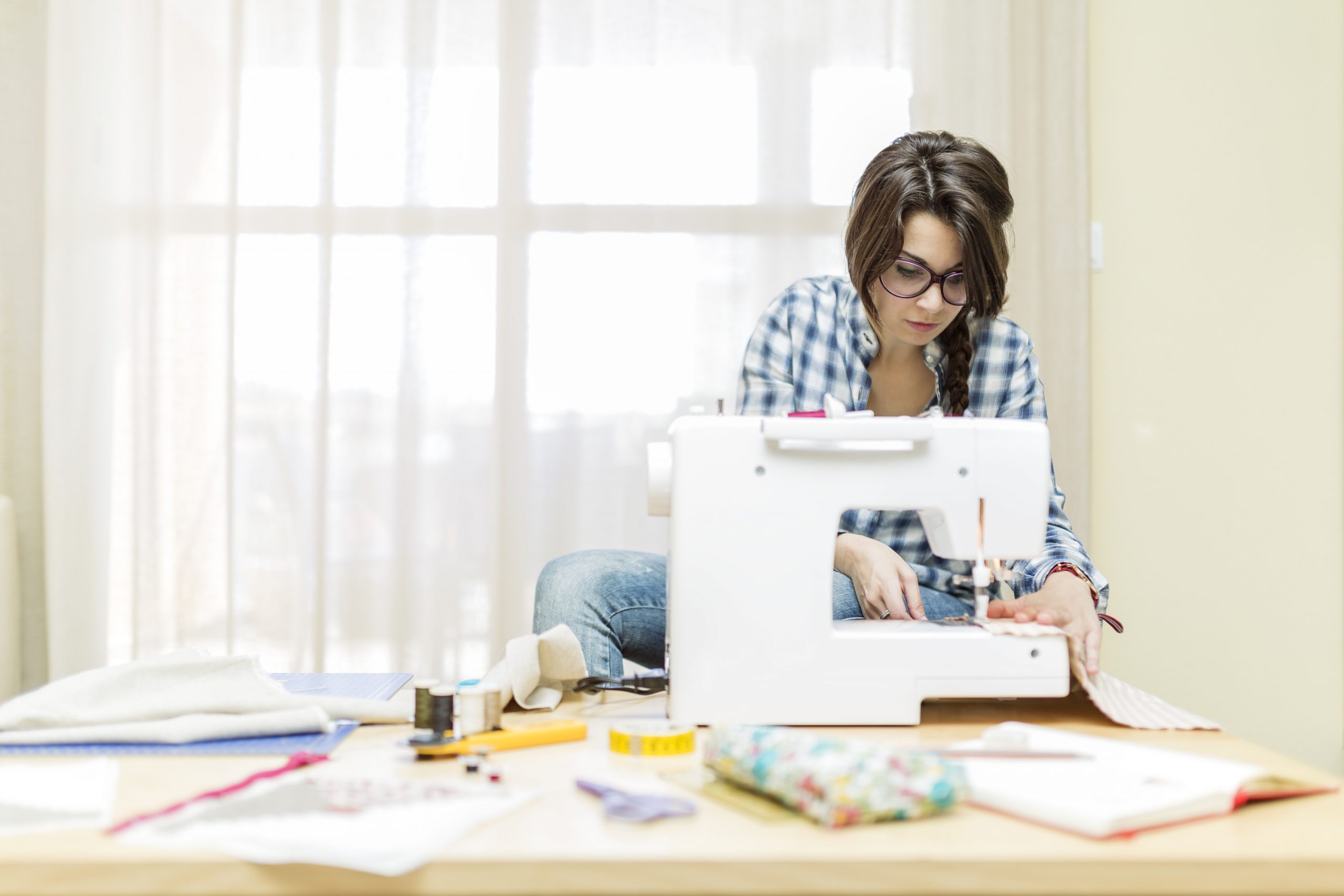 7. 5 Minute Bread Bag
You read that correctly, only five minutes are needed to make this! Use this darling bag to gift your neighbors with freshly baked goods, or just use it to keep your bread fresh! The best part? This is made from dishtowels. Get the tutorial here.
8. Pillow Sham
Spruce up your bedroom with these awesome DIY pillow shams! They are one of my favorite super fast sewing projects. Find the tutorial at Rambling Renovators.
9. Upcycle a Scarf
Give your old scarf a new life with this awesome tutorial from Keeping Up With Us Jones'. All you need is five minutes of your time, thread, an old scarf, a sewing machine, and some scissors. A kimono is a must-have fashion staple, and making one is as easy as sewing three seams! Scarfs are one of the best sewing projects to make!
10. Tote Bags
One person can never have enough tote bags. Tote bags are great for carrying groceries or could even double as a lunch box. Some grocery stores offer a discount when shopping with reusable bags. Make these out of an old t-shirt and contact your local grocery store for information any savings offered for using reusable bags. The project instructions can be found here!
11. Infinity Scarf
Scarves are the perfect fashion accessory for any season. Infinity scarves look so great that you may think sewing one requires a lot of effort. But guess what? Use this tutorial from Sweet C Designs to get your infinity own scarf out of scrap fabric in five minutes.
12. DIY Swimsuit
High waisted swimsuits are fashionable and a great way to hide any stomach bulge. Plus they're a killer vintage look! Turn an old one piece into a great high waisted bikini by cutting it in half based on your own personal measurements. You can hem it with a machine if you want, or you can tuck in the raggedy edges. Super easy huh? Don't scour the internet for your perfect swimsuit any longer, make one instead! Keep reading for more sewing projects.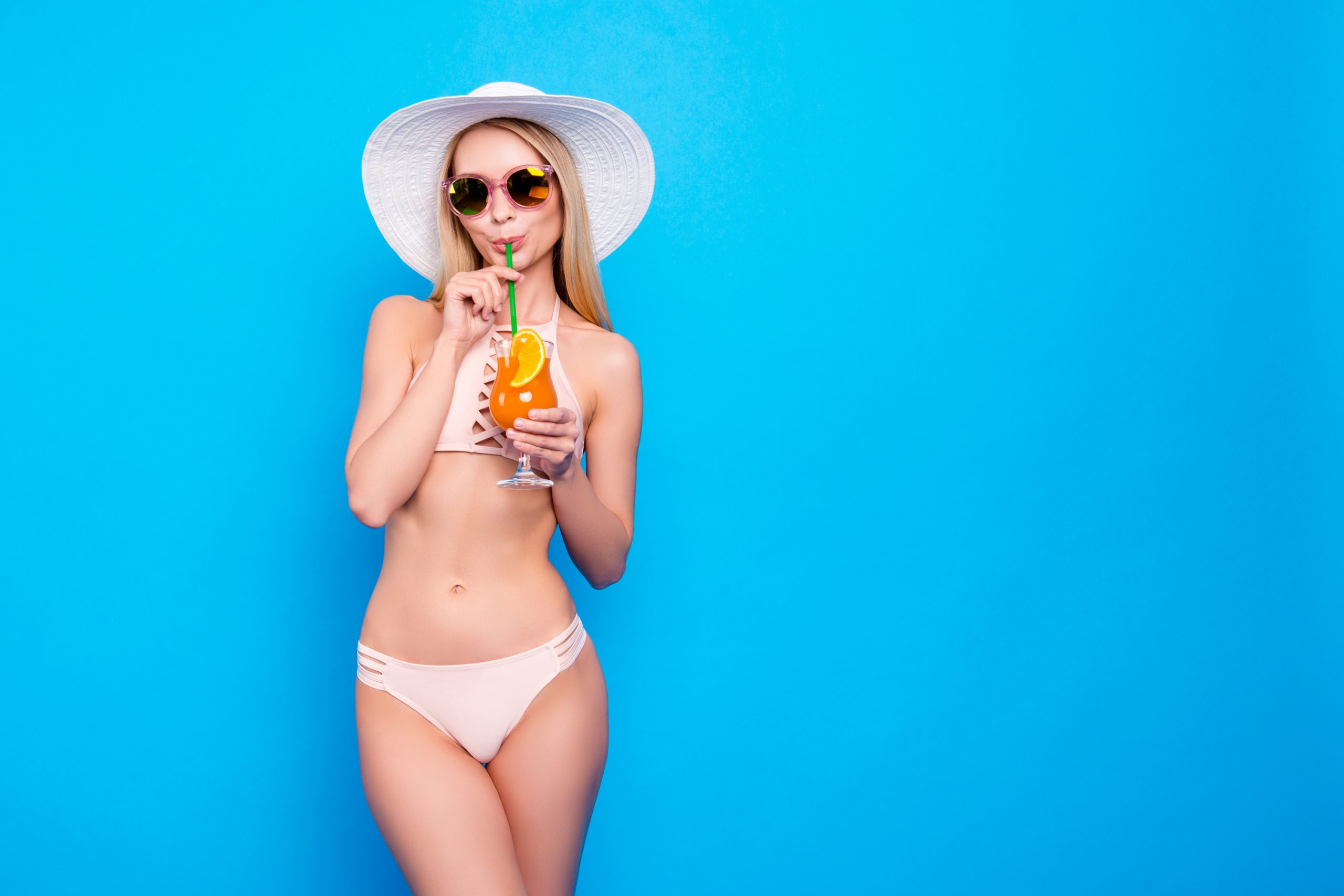 13. Heat Pack
Heat packs are an incredible solution to sore muscles, cramps, or cold feet! How To Build It has the perfect heat pack tutorial. In just thirty minutes your feet could be toasty, your muscles soothed, and your cramps relieved!
14. iPhone Charging Station
Instead of leaving your phone on the ground just to receive a full charge, create a charging station. A charging station helps to keep your phone off the ground, protecting it from the threat of a shattered screen. Get the tutorial here.
15. Skirt
Another great DIY skirt idea. Turn one of your husband's old shirts into a great skirt for you. Simply cut the arms and the neckline off and add a waistband. Leave the buttons in the front for a cute accessory!
You made it half way through. Keep reading for more fast sewing projects.
16. Napkins
Dress up your tablescape this season with a set of new napkins! This tutorial from My 3 Monsters is a great way to personalize and make your table festive, without spending a fortune! Even better, you can use scrap fabric to pull this look off. This is one of those sewing projects you can use over and over.
17. Cord Keeper
Leafy Treetop had an idea sure to keep your charging cables in check and organized. Don't worry about untangling any longer. These hand-sewn velcro straps will help keep your cords organized. I would love something like this for airplane travel!
18. Chapstick Holder
Crazy Little Projects has a great idea for those of you who can never finish a tube of chapstick because you lose it first. In just ten minutes, you can make a chapstick holder attach to your keys. You'll never have to go without chapstick now.
19. Place Mats
Take your DIY table decorations a step further with these creative placemats from Tater Tots and Jello. The sewn-in pocket is a great way to keep napkins from blowing away in the spring breeze!
20. Headbands
Headbands can turn an outfit from drab to fab. Unfortunately, cute headbands can come at a price. Sometimes even $12 a headband! Save money and use these DIY headband instructions from Flamingo Toes. Plus, you can size the headbands according to your personal preference! Say goodbye to too tight hair accessories!
21. Blankets
Perfect as a gift to the new parents in your life. These receiving blankets are perfect for cuddling a newborn baby. Plus, they're easy to make. Simply cut two pieces of fabric to the same size and hem together.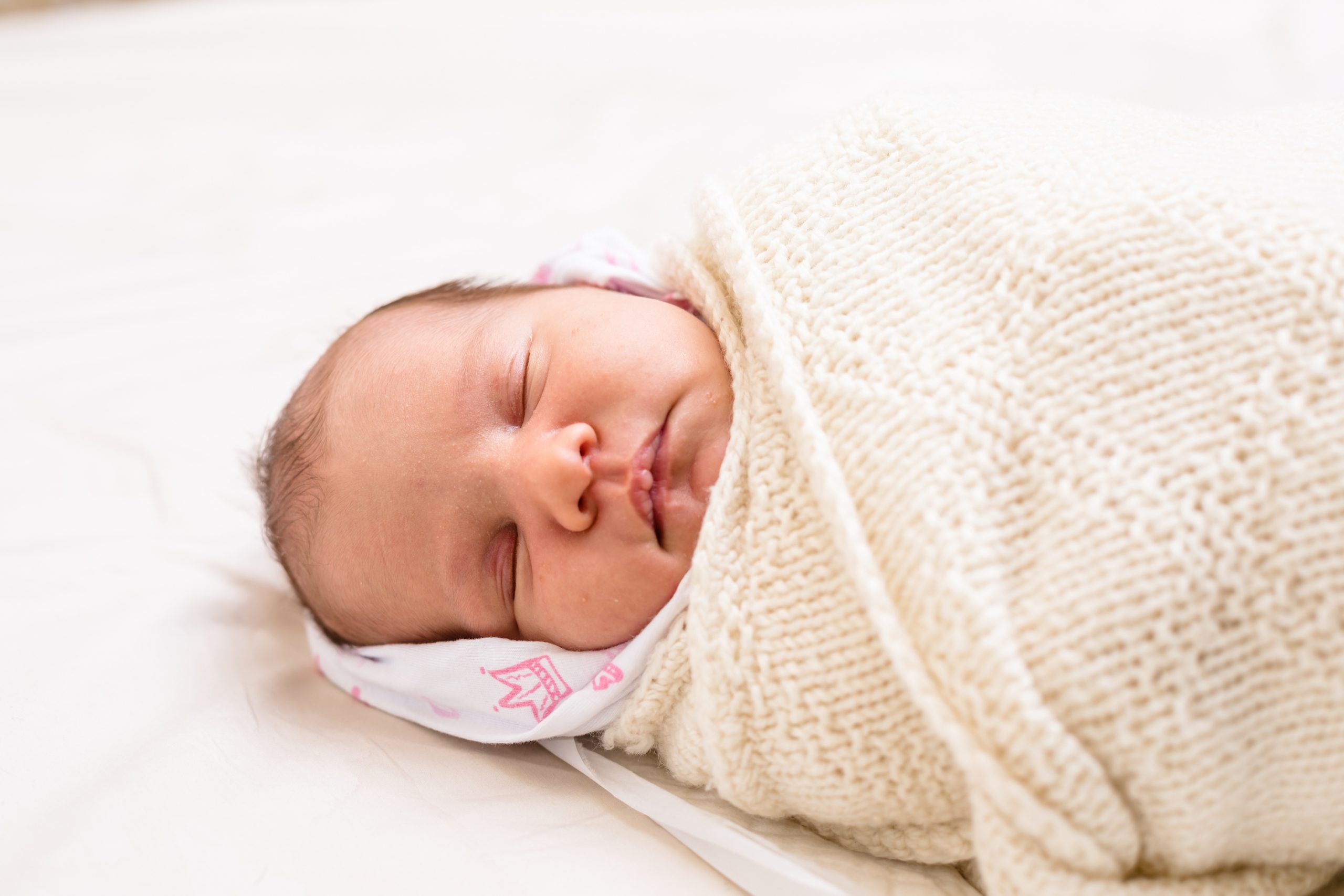 22. Burp Cloths
Another great gift idea would be some DIY burp cloths. New mothers can never have enough burp cloths, and these are easy to make! Instructions here.
23. Lamp Shade
Take your sewing skills and create an incredible DIY lampshade, courtesy of All Free Sewing.
24. Apron
A chef can never have too many aprons! Realistically, you need one to match every outfit and color scheme! Luckily, it is easy to expand your apron options with this tutorial from All Free Sewing. All you need is an old pillowcase! And I know I have plenty of those…
25. Wallet
This wallet only requires three stitches. The pattern can be found at Craftsy and is sure to delight anyone in your family that just started receiving an allowance.
26. Toys
Create a last-minute gift for a child in your life with this great pattern. The tutorial has a vintage feel, making it the perfect addition to any playroom.
27. Fabric Bowl Cover
Instead of covering your potluck dishes with aluminum foil and plastic wrap, go for something a bit more stylish and a bit more sustainable. Fun fabric bowl covers are a great way to stand out from the pot lucking crowd, and it's a great way to know exactly what's yours! Find the instructions to make your own here.
28. Reusable Paper Towels
Be kind to the Earth and your budget with these amazing DIY reusable paper towels from Craftsy. This is one of my favorite sewing projects.
29. Pillow Bed
It's Always Autumn swears that this is a staple to movie watching at home! Use pillows and an old twin sheet to make this great pillow bed perfect for a Movie Marathon. This will be your family's favorite of the fast sewing projects.
30. Baby Blocks
DIY this safe and educational toy for your infant. Blocks help stimulate brain development and the development of fine motor skills. And these fabric blocks are super safe to play with. The pattern can be found at Wren Handmade.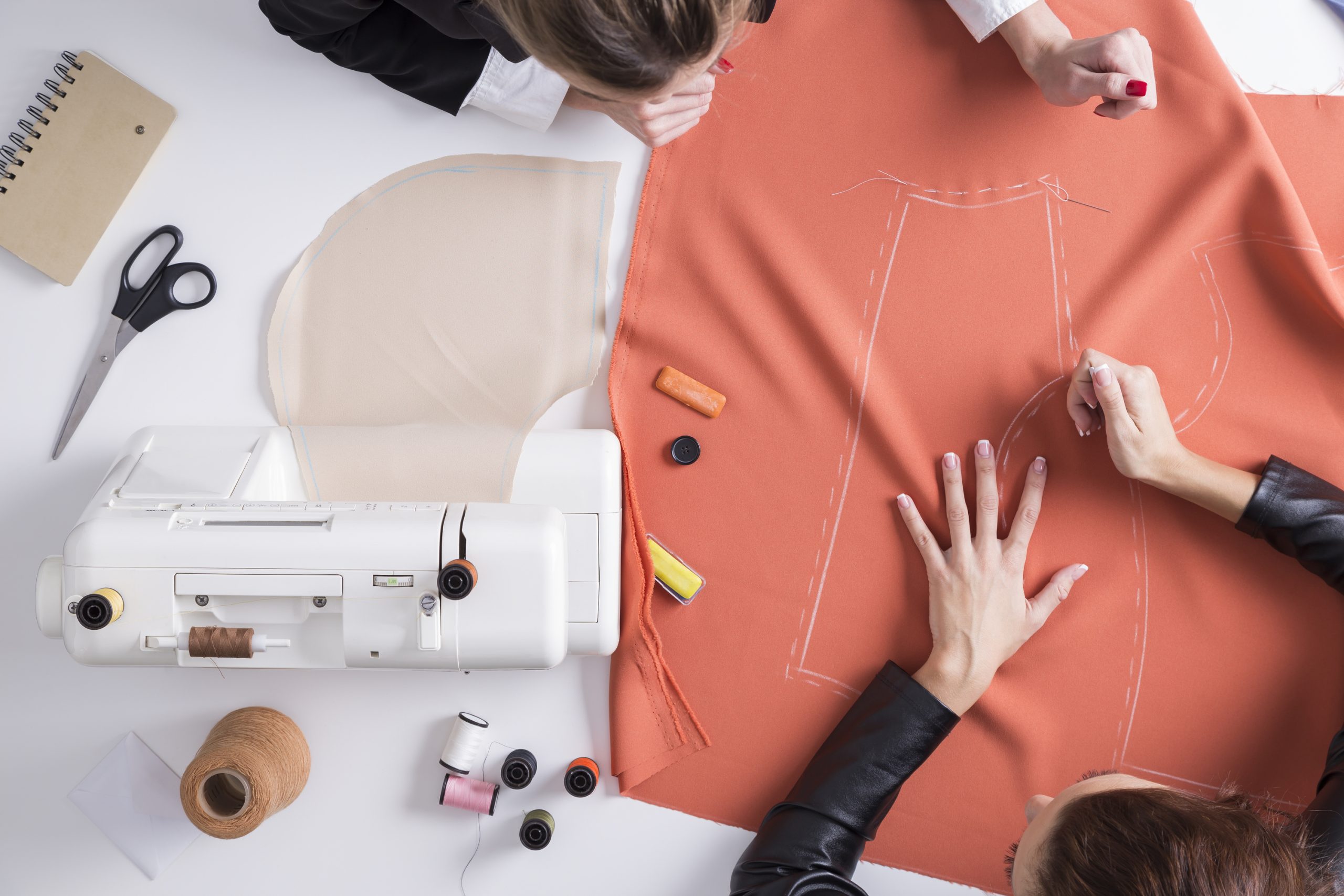 There you have it, 30 fast sewing projects you can make in under 30 minutes. Let us know which one was your favorite.