Halloween is one of my favorite times of the year, but it's also one of the most stressful. Who knew it was so hard to get three children dressed and ready for Halloween? And who knew that making a Halloween costume was so difficult? Fortunately, I tracked down 5 easy-to-make costumes that you can tackle in under an hour. Are you ready to get started? Let's begin!
5 Halloween Costumes You Can Sew In Under An Hour
A Mummy
To make this super simple Halloween costume, all you'll need is a white shirt and leggings in your desired size. Next, take pieces of gauze or other fabric and secure them strategically around your body. I even recommend sewing the bottom of an ace bandage to a sleeve or plant leg and then wrapping it around your limbs when you put your costume on. Basically, there's no method to this madness. The messier the mummy, the better.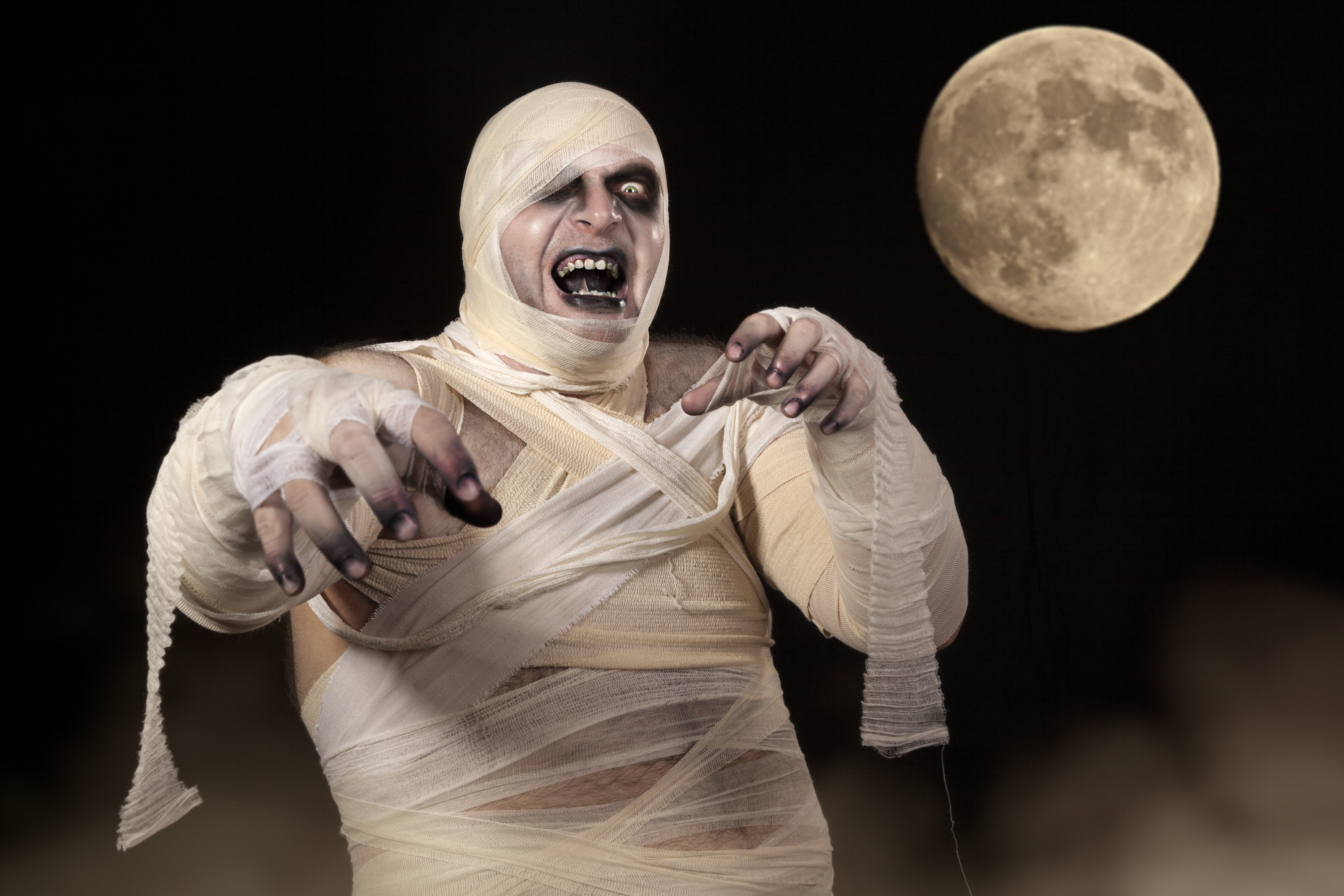 A Pirate
With a little black fabric and the right accessories, anyone can make themselves a pirate costume. For a swashbuckling coat (layer it over top of a striped shirt from your closet!) use
this fast tutorial.
What's better is that this cloak could be reused for a multitude of different costumes. Tie extra fabric around your head (or use a bandana!) and don't forget to wear a pair of your best over-the-knee boots.
Cat Or Witch For Kids
You can put your sewing machine away for this easy tutorial for kids! Cut a piece of ribbon that will fit tied around the waist of your kid. Next, take strips of gauze in your desired colors and then tie it around the ribbon to create a tulle skirt. Repeat so that the entire skirt is covered. Once the skirt is complete, have them wear a black leotard and tights underneath, topping everything off with a witch's hat or cat ears. Easy enough, right?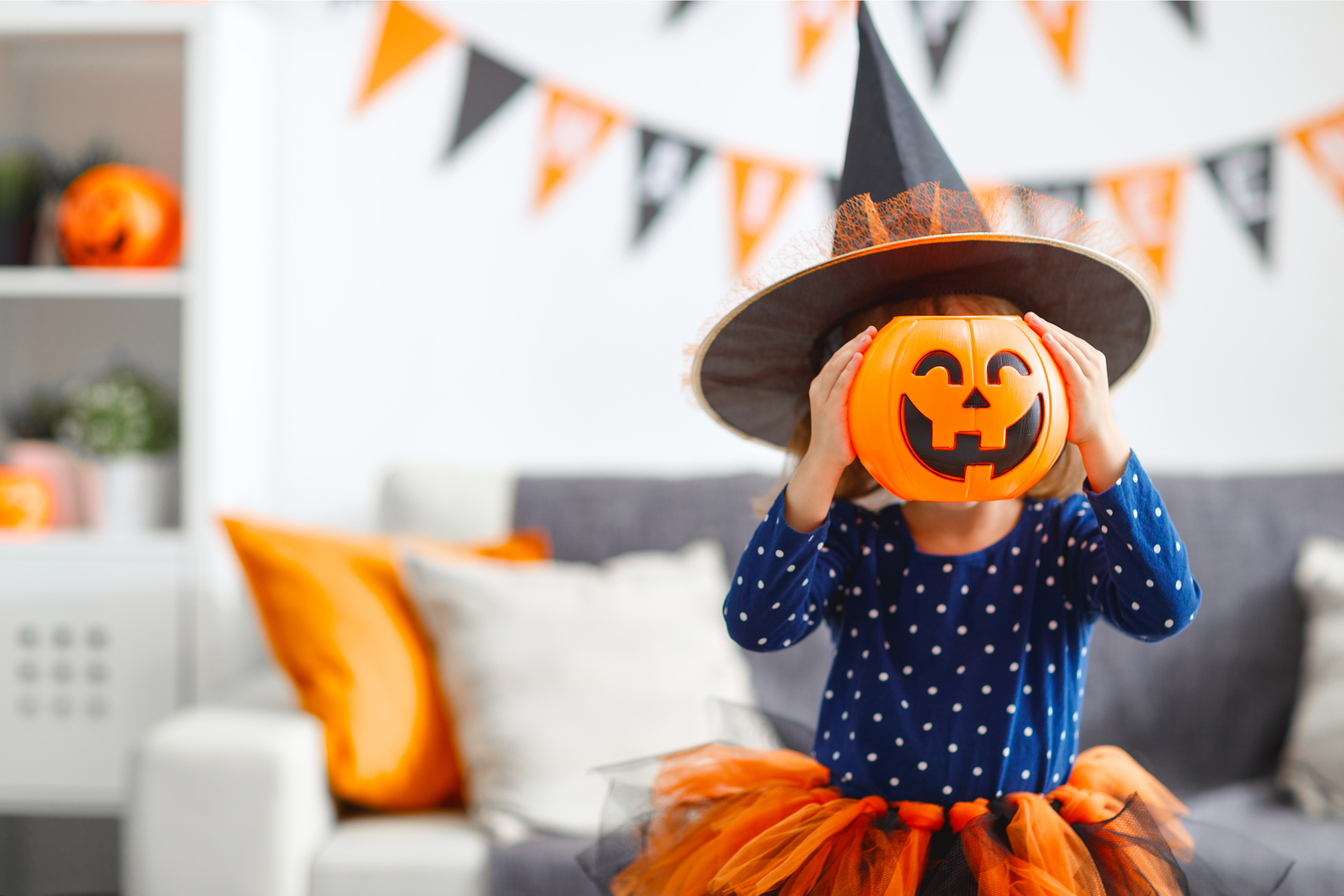 Pumpkin Head Monster
You'll just need to cut and hemp a piece of burlap fabric to make this costume happen. To create, use a large burlap sack (we picked one up from a local coffee house and then flipped it so the printed side would face in) and cut out holes for the head and two arms. Run over the edges with a quick hem from your sewing machine to ensure that the burlap won't unravel. All that's left is to put a pumpkin on your head…and I'll let you figure out how to make that happen. Styrofoam ones work just great!
Frankenstein
A healthy amount of facepaint paired with an all-black outfit and the DIY cloak that I linked to under the pirate costume tutorial will make this Frankenstein come to life. Remember to add some scars and stitches.
This tutorial
will help you paint them yourself.