One of my favorite places to decorate my home for fall is my windows. It's a blast to fill the windowsills full of little trinkets that scream Fall. I especially like to decorate my windows for Fall, because oftentimes, they can be seen from the street and little touches like this just make my home so much more fit for the season. Keep reading for a few of my favorite window decor ideas for Fall.
Fantastic Window Decor For Fall (That Martha Stewart Will Want To Steal)
Decorate The Windowboxes
You can decorate the inside of your windows for Fall, but you can decorate the outside of them, too! Fill window boxes with seasonal favorites like pumpkins, squash, or Memorial Mum flowers. Check out this post from
Bees and Roses
for more fall window box ideas. These will provide color all season long.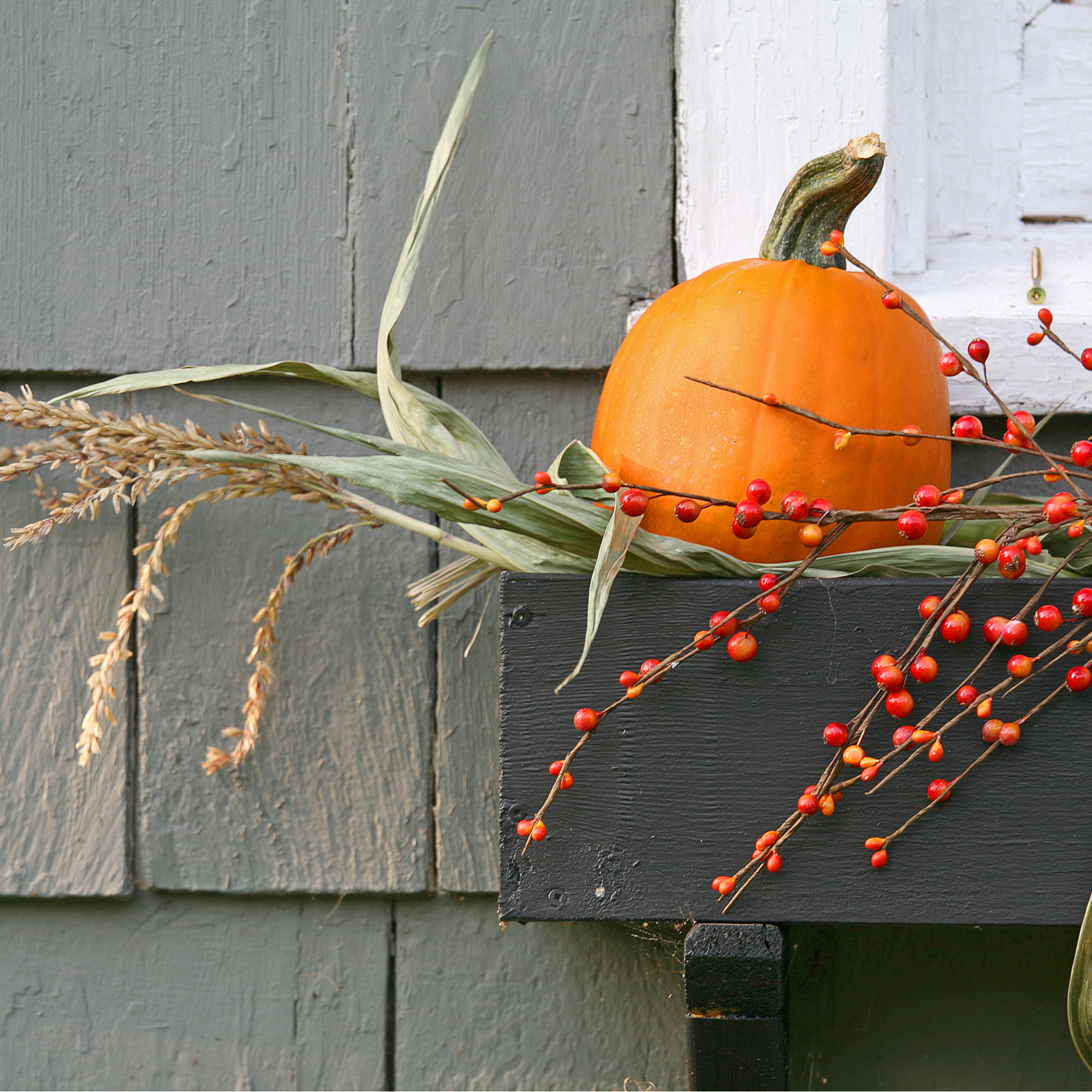 Pumpkin Squash Arrangement
My kids love to take various pumpkins and winter squash from our garden and place them around the windowsills in the fall months. It's adorable to watch them do it, and I think that it really brightens up our space. Mix and match with pumpkins and squash that are all variously sized.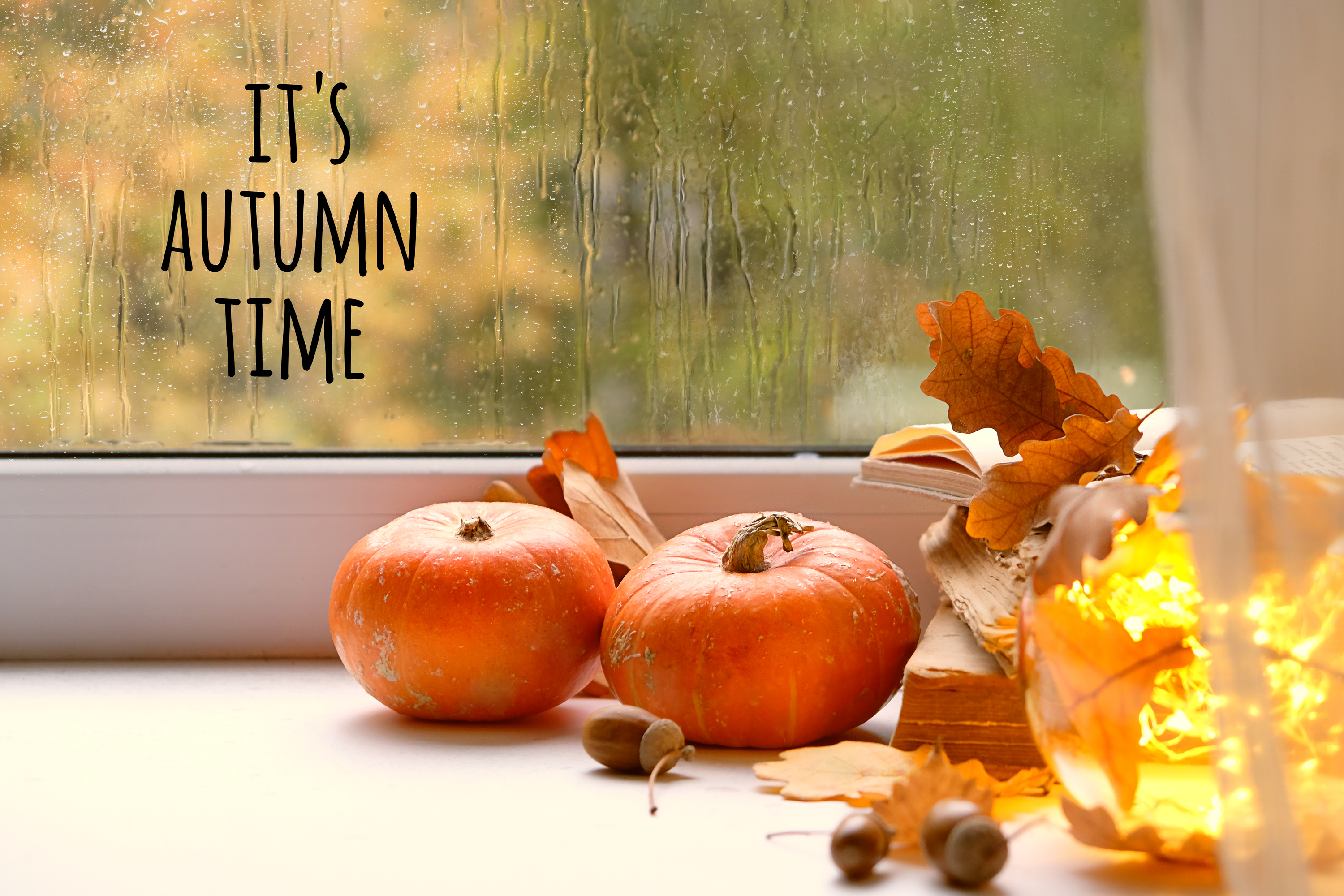 Recycled Jar Lanterns
Swirl a bit of paint, a splash of water, and a dollop of glue on the inside of a regular-sized mason jar. Swirl the paint around in the jar, coating the insides completely to create an orange "pumpkin." Let the paint dry completely, and finish things off with cut out facial features. Once complete, fill the inside with a small tea light. Place them on your windowsill and watch as your lantern provides a warm (albeit spooky) glow around your house.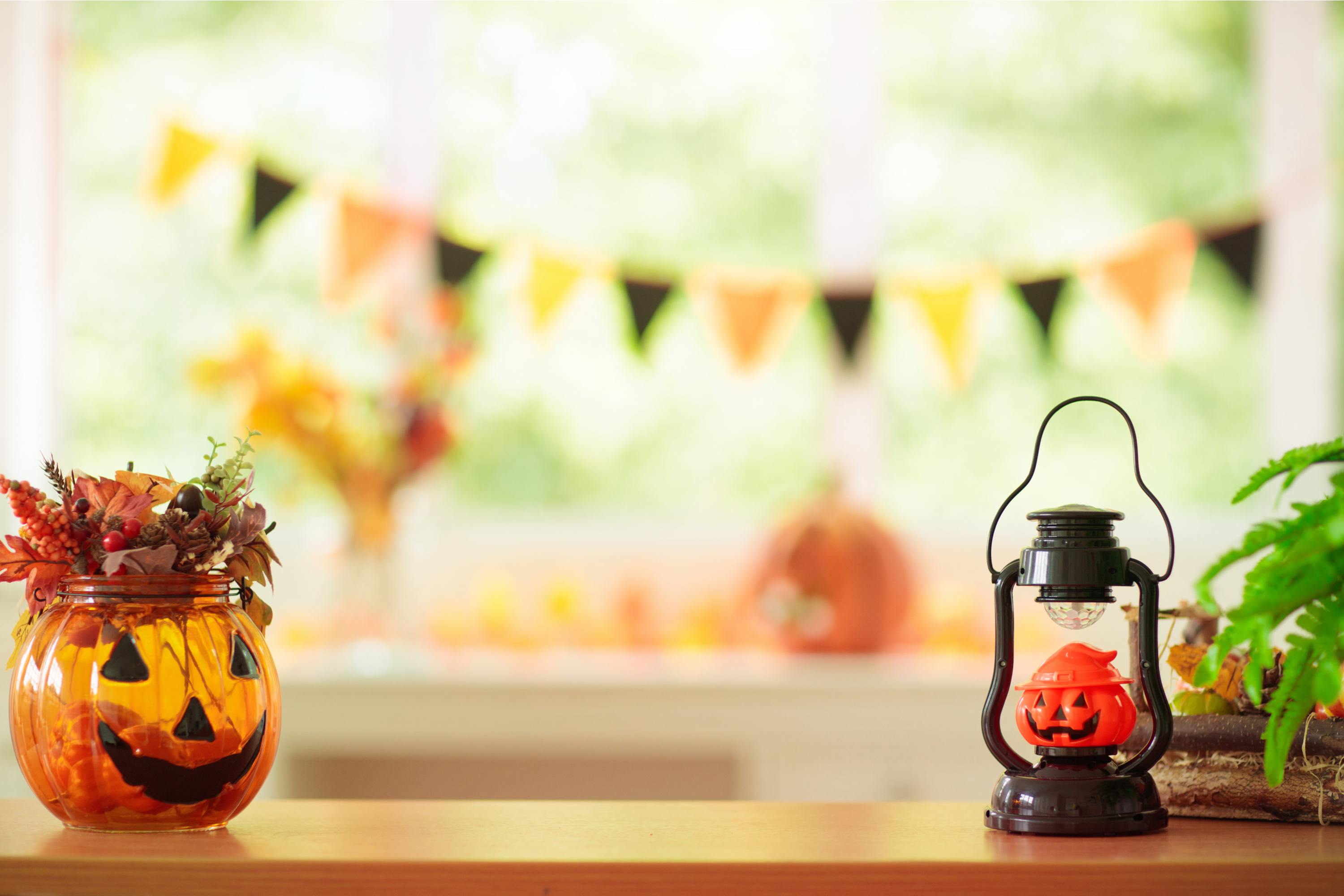 String Lights And Cozy Cloth
Combine all of your favorite fall decor elements to create a cozy windowsill everyone is sure to love. Create your own pumpkins out of old sweaters (cut them into circles, stuff with batting and tie-up so it looks like a pumpkin) a string of holiday lights, and a candle vase filled with chestnuts. Doesn't this just look cozy? I can't get enough of how this looks!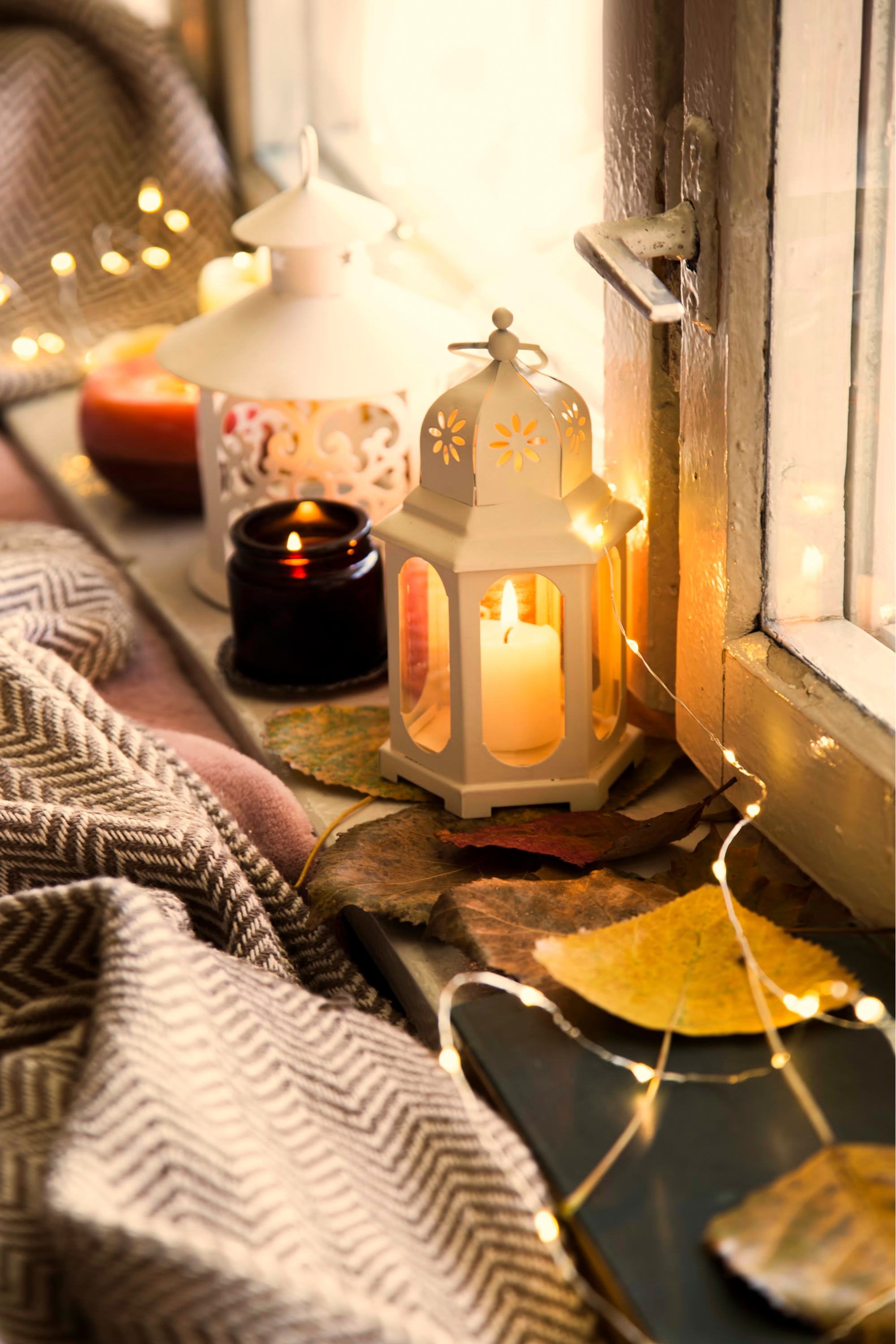 A Classic Wreath
Make your own fall wreath with your favorite bits of fall greenery with
this easy tutorial
. When complete, hang up your fall wreath in your windowsill with a thick piece of ribbon or burlap. Continue the theme around the rest of your house, putting a wreath in all of your living room windows.