Ric Rac is such a fun material to sew with. It's zig-zaggy like lines add a great bit of style to any sewing project, and it's super easy to work with. If you're looking for a fun and easy project for the weekend, try one of these quick and easy sewing projects using ric rac. You won't regret it!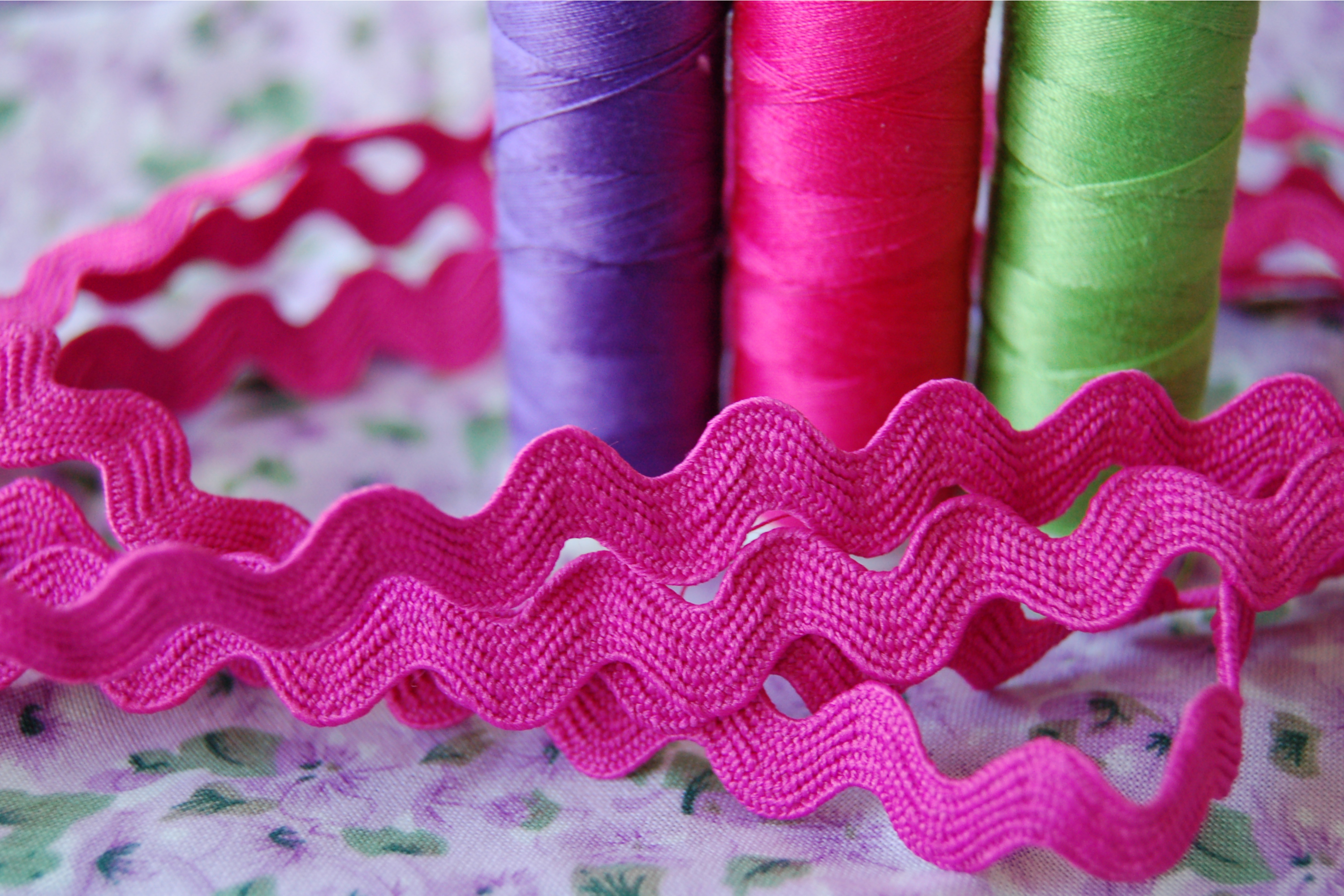 Quick And EASY Sewing Projects Using Ric Rac
Ric Rac Ribbon
While this isn't exactly a sewing project, you can use the ribbon that you created to outfit the other project of your choice. To make, purchase a length of ribbon ( 2-3 inches wide, it really doesn't matter). Pin a length of Ric Rac along the bottom of your ribbon and sew with a sewing machine. Add this to the bottom of a dress, some shorts, or even as an accent around a blanket. Full tutorial 
here
.
Ric Rac Tea Towels
Are you looking for an easy way to liven up a set of boring tea towels without spending too much time or money? Look no further, this ric rac sewing project is the easiest way to do just that. To create, sew two lengths of ric rac along the bottom edge of your towels. One should be about three finger lengths up from the edge of the fabric, and the other can be a mere edge away from the bottom. These are adorable AND easy. Find the 
full tutorial here.
Headband  
I love wearing headbands whenever I can because it's a really amazing way to keep your hair out of your face. So when I saw this adorable ric rac headband idea, I knew that I just had to make one for myself and my kids! To create your own headband out of ric rac, two ponytail holders, and a needle and thread. Really, all you have to do is knot the ponytail holders together and attach them to the ends of your ric rac. Wild Olive has 
more.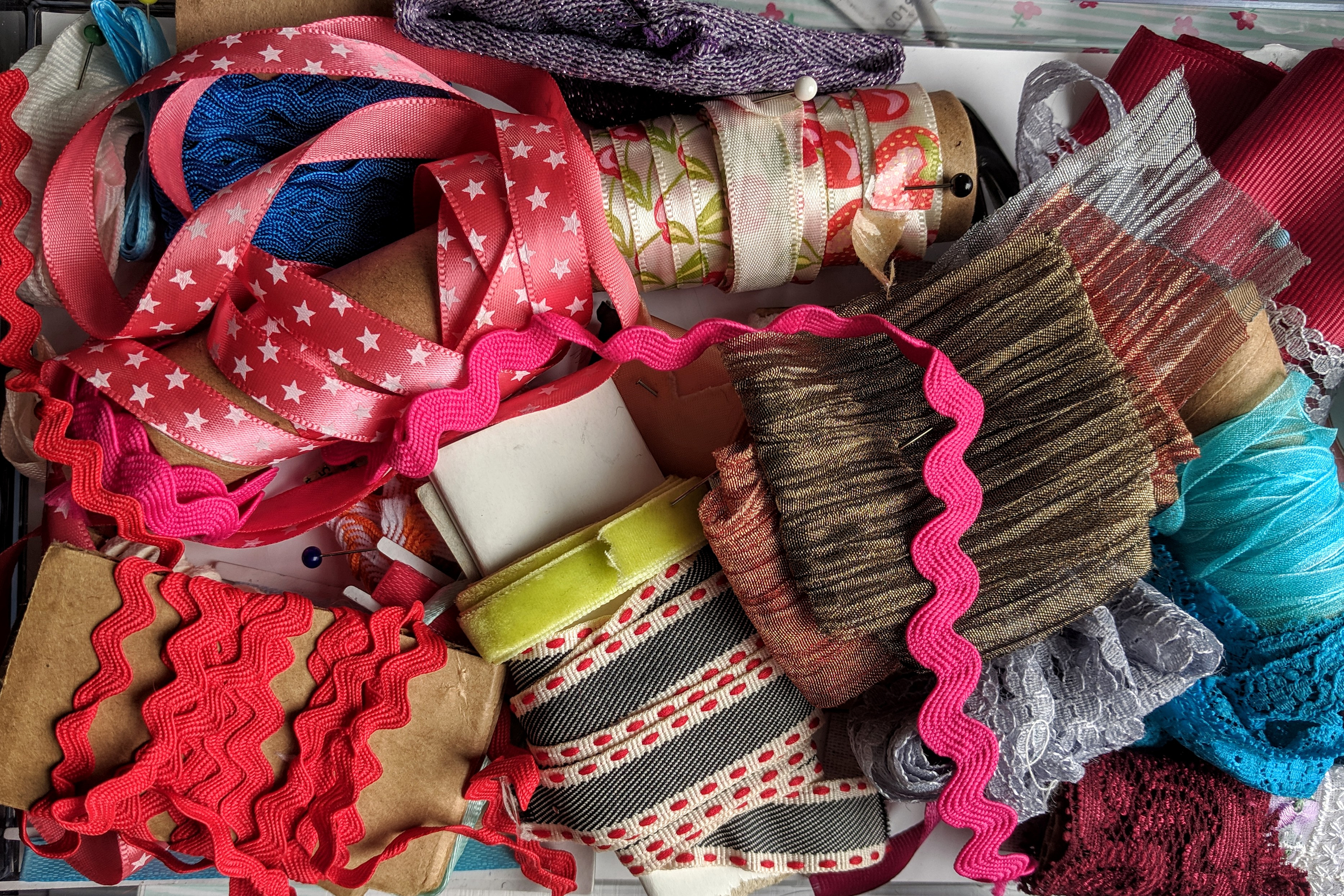 Ric Rac Shirt Sleeve Edging 
To make an ordinary shirt look a little more bohemian, why not attach some ric rac edging to the sleeves? To create, sew several lines of ric rac together (all in different colors) and attach these to your shirt sleeves. In my experience, this is easier to make (and it looks better) on shirts with wide, flowy sleeves. Happy crafting!
How To Sew Ric Rac
When attaching ric rac, there are a few things that you should keep in mind. To attach, draw yourself a straight line out of chalk and pin your ric rac so the "valleys" line up with the line. Sew a line straight across the "peaks" of the material and you're good to go. 
This tutorial
is helpful if needed. Now you have everything you need for quick and easy sewing projects using ric rac.