The backsplash that you use in your kitchen can say a lot about you. I have a friend who absolutely loves tea and so she went out and found old, chipped tea cups, crushed them up into small and medium sized pieces, mixed them with plaster and used that for her back splash. Well, I'm not the biggest tea drinker but her idea got me to think about my own backsplash. I went searching for some ideas and these are my top 8 favorites.

Reclaimed Wood:
This would be really great for a farmhouse/rustic/cottage feeling to have that feel in their house. It's also a pretty inexpensive option. It would need to be sealed, of course, but I think it's really very cute.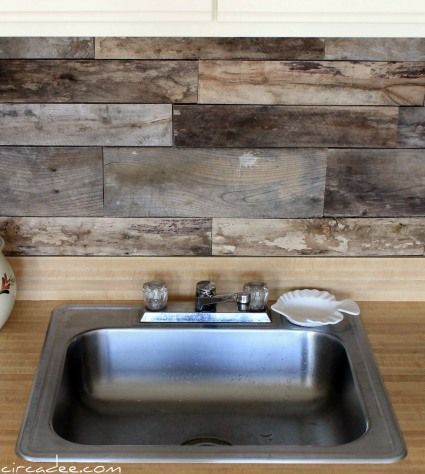 Mix & Match Tile:
I absolutely love this look! I don't think I'm brave enough to actually do it. I think it would absolutely need to be in a very clean and sleek kitchen like the picture shows.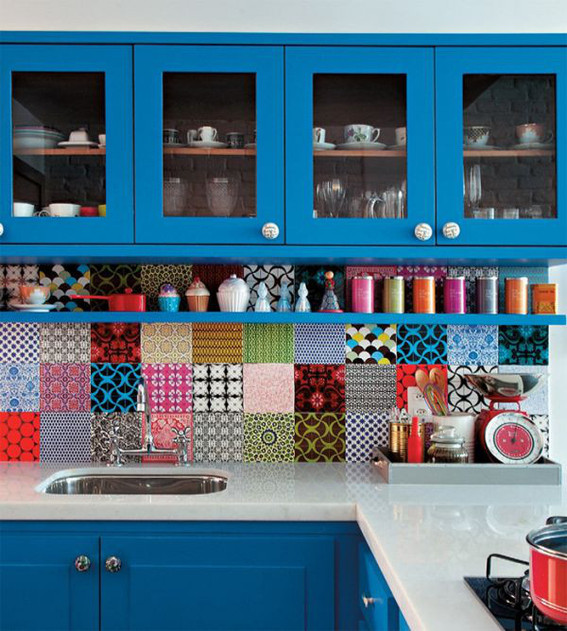 River Rock:
Isn't this such a fun idea? Like the mix and match idea, this would be excellent in the right kind of kitchen. I could see this in a cabin or even in a beach side cottage.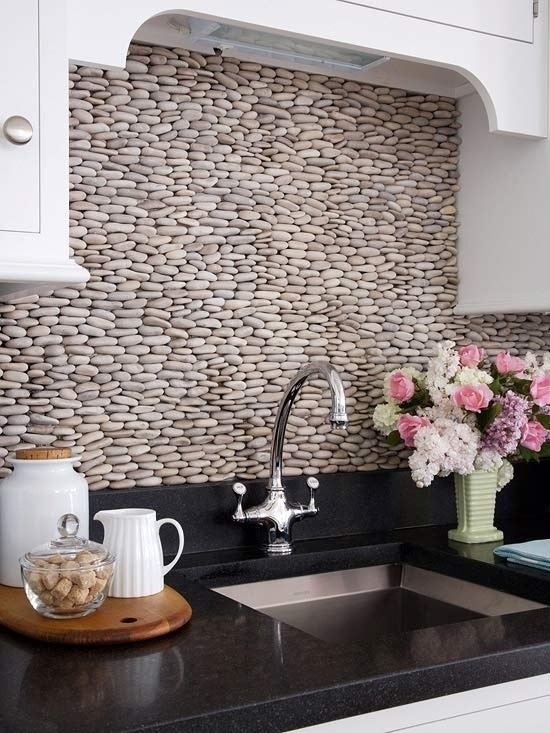 Subway Tile:
This is a really sleek look and I think that it can go in any number of kitchens. HGTV shows (House Hunters: Remodel, Love It or List It, Fixer Upper etc.) use white subway tiles all the time. It's a good design so it'll last a long time.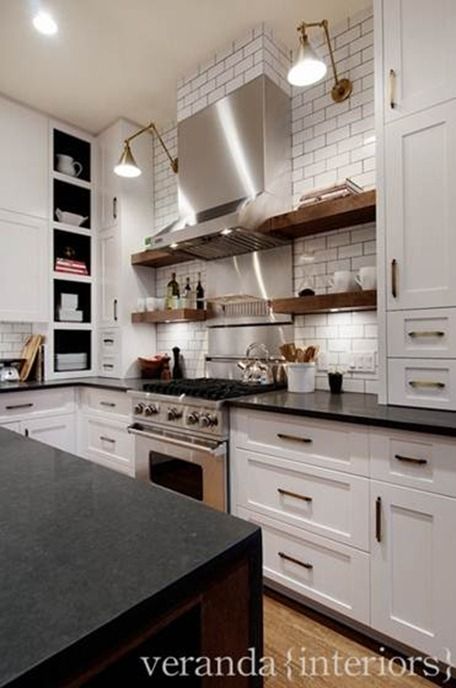 Image from Centsational Girl
 Stainless Steel:
This wouldn't work in my kitchen but it would work really well for a high-tech or contemporary setting. That and it's just all around a cool look. Idea from Arts and Classy.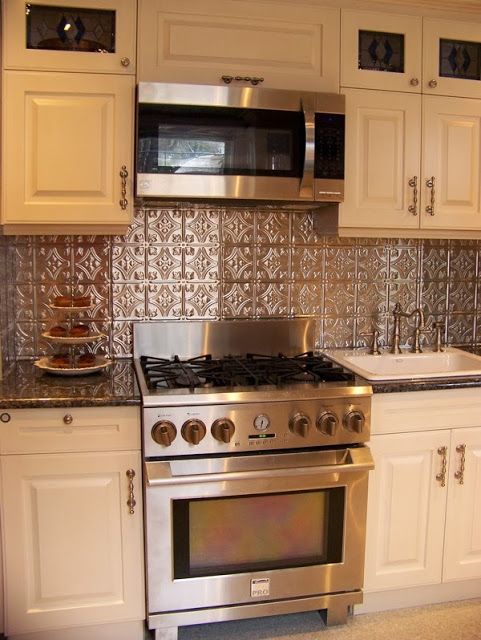 Sea Glass:
I have a bunch of blue tinted mason jars and they look exactly like the color of sea glass. This is a pretty easy DIY too!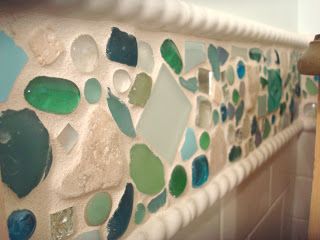 Pennies:
So, this could be a really awesome look for myriad of kitchen designs. Maybe not mine but I love this idea. Idea from Sand & Sisal.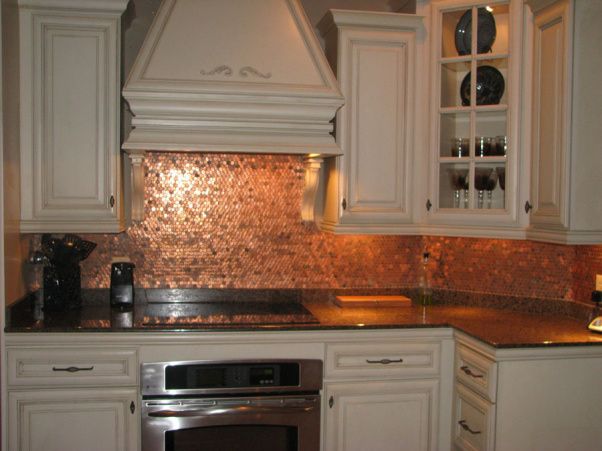 Glass Tile:
Usually I think glass tiles belong in a shower or bathroom but the more I think about it, the more I really like this idea for the kitchen. There are a lot of different colors and patterns so this look is quite versatile.