I'm not a huge fan of centerpieces. In the past, any centerpiece I've seen has been too large, cumbersome, and takes up too much room on the table. That's just not my idea of a good centerpiece! But these are. Here's a list of 15 simple centerpieces that won't inhibit conversation or table space.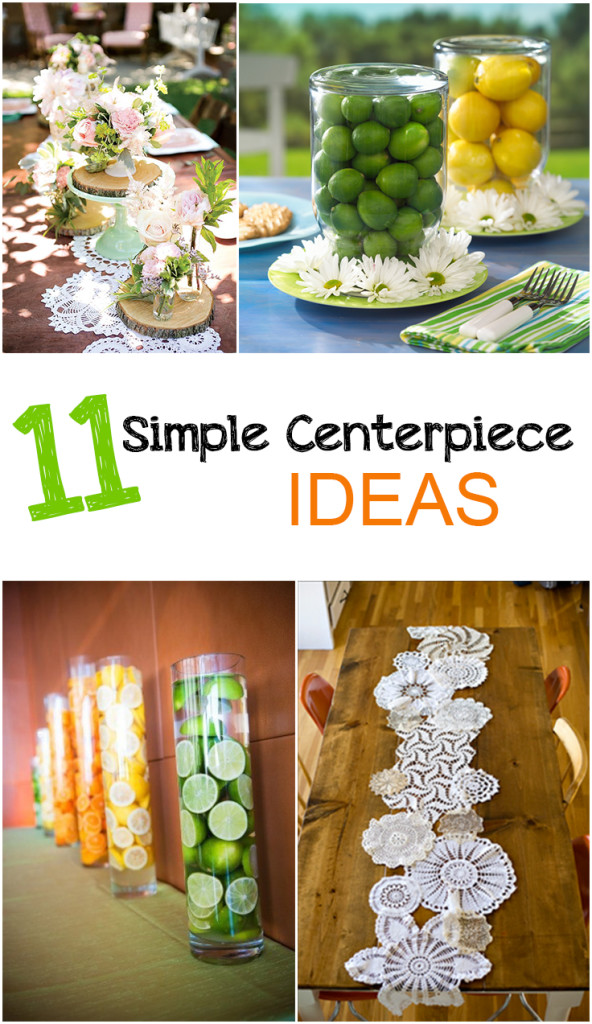 Letters or numbers: Spell out a word pertaining to the holiday you are celebrating. For example, "Thankful" could work for Thanksgiving or your initials for a wedding. Display the wooden letters in the center of your table and let their message do all of the (literal) talking.
Mason Jars: Add candles, flowers, or twigs to a set of mason jars to create something rustic and beautiful. I love this versatile and simple look. These won't detract from the spread but they will add a touch of elegance to any setting.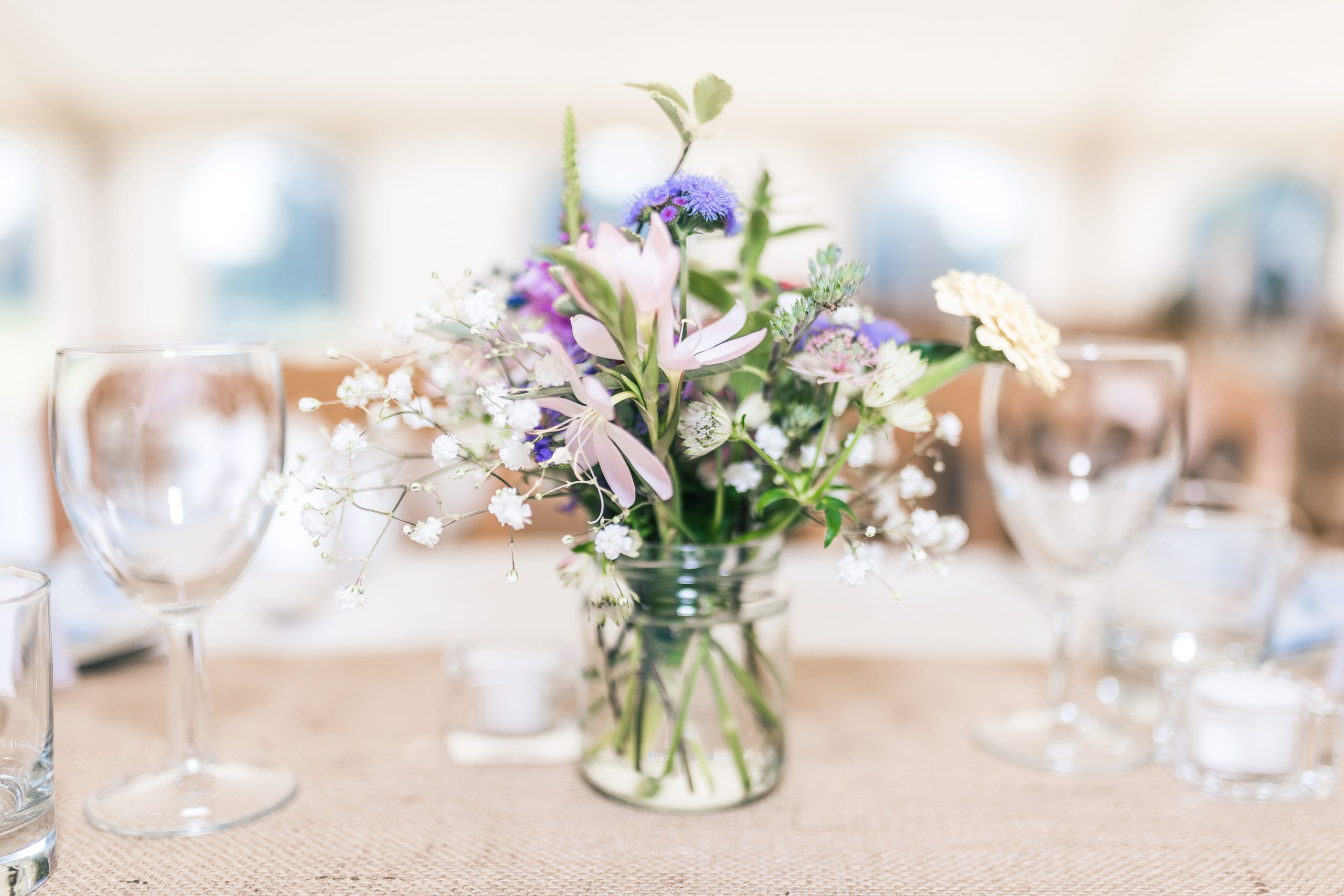 Table Runners: This isn't exactly a "centerpiece" but it gives off a similar vibe. It also takes up zero space on the table because your plates can go directly on it. What a simple, inexpensive solution for a table that has limited space.
Mirrors: Small mirrors in the center of a table with candles, flowers, and other items on top of them so your guests can see their reflection.
Frames: Instead of using mirrors in the idea above, you can use vintage picture frames for a similar feel. Just make sure that you remove the glass, first!
Cake Stands: It sounds odd but when you use cake stands to keep your centerpieces up and out of the way, you add space and visual interest without blocking conversation. I have actually done this for Thanksgiving and it worked really well! This one of the easiest simple centerpieces I can think of.
Candlesticks: For a long table, place candlestick holders in a row down the center. You can jazz them up with glitter (which, I'm a fan of), ribbon, or even just some paint. Fill the candlestick holders with literal candles or even fresh flowers would work.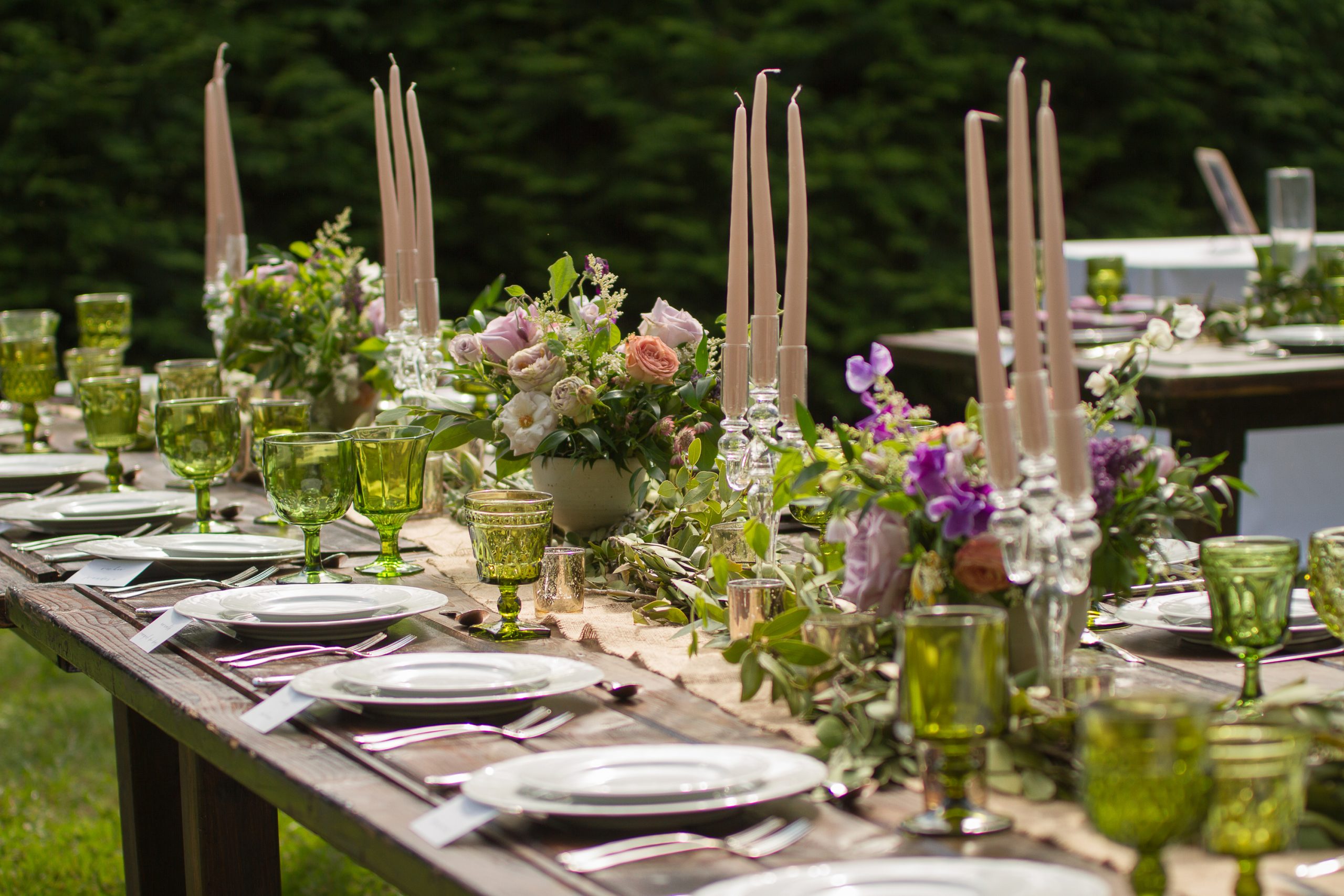 Fruit in Vases: Lemons, limes, oranges etc. It's not as functional as some other centerpieces but it adds tons of color and variety.
Balloons: Okay don't write this off just yet! It adds so much fun to an atmosphere. Fill a mason jar with candy, then fill a balloon with helium and tie the balloon to the jar. Now you have an easy centerpiece. For a kid's party, this is a festive idea!
Levels: Remember when I mentioned that cake stands were a great way to utilize space without blocking conversation? Guess what? You can use stacked books and overturned (empty) flower pots.
Pitchers: One of my favorite simple centerpieces. Pitchers work just like vases, they just add a little more pizzazz. Fill one up with flowers and put them in the center of the table.