PVC pipe Christmas crafts? Who even knew that there was such a thing? If they're displayed the right way, PVC pipes can look surprisingly chic. Use them as a wreath, or fashion your own take on a Christmas tree. No matter what you decide to do; PVC pipes are IN this Christmas! Don't miss these 8 things to do with them.
I'm always looking for a new kind of front door decor! Use a handsaw to cut PVC pipes of different size. Hot glue will help you attach them in a "wreath" formation, and the addition of glass ornaments makes this perfect for the holiday season. Use a wreath frame if you'd rather, I always buy mine here!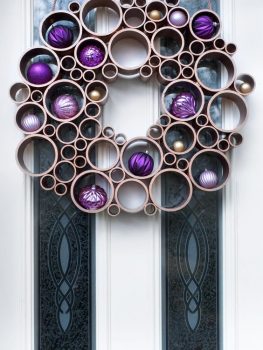 Who knew that PVC pipe would make such a great snowflake wreath! Every snowflake is different, so feel free to let your creative mind run wild when designing this front door wreath. Check out Ashbree Design for more!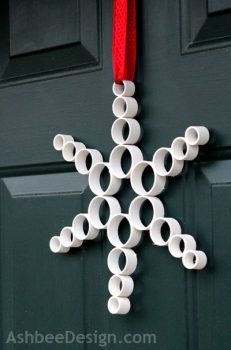 '
If a plain ole' Christmas tree isn't quite your scene, make your own out of PVC pipe instead! Mount your PVC on an old pallet (for a rustic touch) or on a canvas for easy transportation when the holidays are over. See how they did it at Martha Stewart.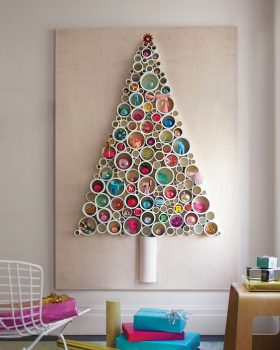 Keep things simple with a PVC pipe Christmas wreath. This project doesn't even need a coat of paint, just a snazzy ribbon! I find my holiday ribbon at Michaels, and you can find this DIY tutorial from here.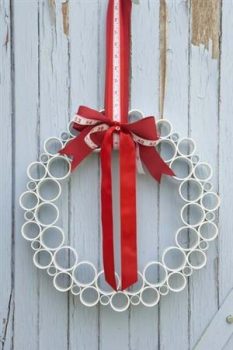 A sign like this will prevent the elves from getting lost this Christmas! Mark just how important your property is with this PVC pipe craft. You'll need some spray paint, but Rustoleum works perfectly! Krylon has more, AND he shows readers how he created this candy stripe pattern. It's to die for!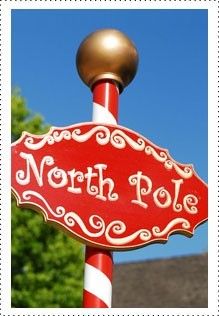 Outfit your tree with pieces of old PVC pipe. You will need pipes of different sizes, and a decent collection of holiday ribbon; but that's it! Your handy hot glue gun will help you bring the entire Christmas decor piece together. If needed, find the tutorial at Ashbee Design.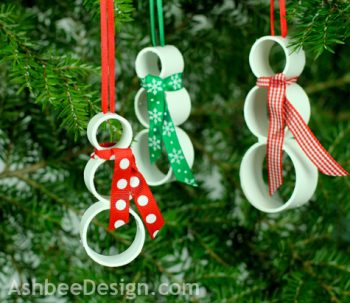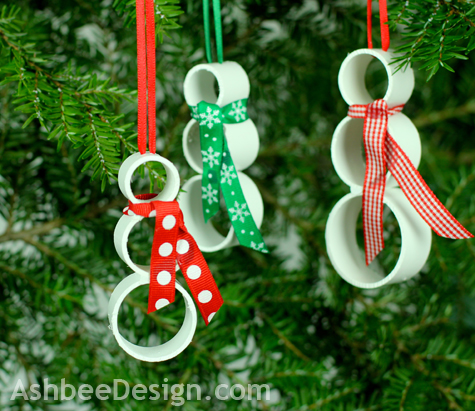 Line your sidewalks with PVC pipe disguised as candy canes. It'll give you a handy marker when it comes time to shovel off your driveway, and it looks festive! You will need different sized PVC pipe joints, and some Washi tape, but this project isn't hard to make yourself! If you'd rather not, you can purchase these PVC pipe candy canes at Allendale Neighbor.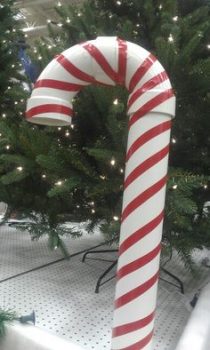 Deck the halls with boughs of…PVC pipe? You know it! Silver Bells are glistening with this homemade Christmas Bell project. Use hot glue to put your project together. To get your sleigh bells to lay like they do in this picture, use a Command Hook to keep it at an angle during the rough winter storms!