I can't get enough of decorating with dried flowers, I make it a point to include them throughout my home as a testament to my childhood. My Mom always included them in the sconces around our dining room, and a vase full of dried flowers just immediately makes me think of my childhood home. If you have a favorite bouquet of flowers, try drying them (in only a six-step tutorial!)  to keep them alive in your home decor for years to come.
Pick up these items to dry your own flowers:
-Dead flowers
-Paper towels
-String
-Clothes hangers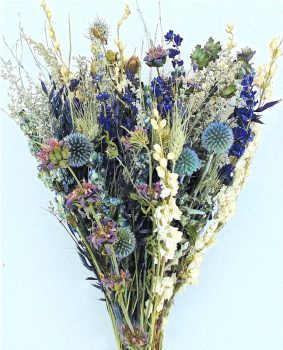 Step #1: If using a bouquet that lived in a vase while the flowers were alive,  remove flowers and throughly dry off the stems before beginning.
Step #2: Cut off dead leaves, thorns, or any other, natural "flower stuff" that you don't want hanging around on your dried flower bouquets.
Step #3: Tie a string to the end of EACH individual flower stem. Every flower stem MUST have their own string to hang from. Tie string to the end of the stem so the flowers hang upside down.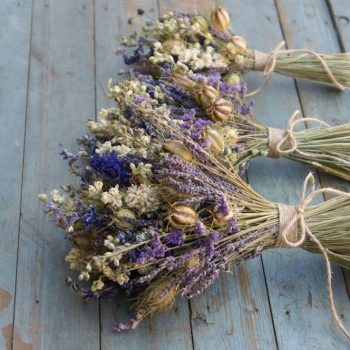 Step #4: Once the stems are all tied, tie the flower stem (hanging upside down) to the bottom of a clothes hanger.
Step #5: Once tied, hang the stems in a dry, dark place. The corner of a closet is perfect for this project, and that's exactly where I hung mine to dry out.
Step #6: Periodically, over the next few weeks check on the status of your drying flowers. It may take as long as 4-6 weeks for them to completely dry out.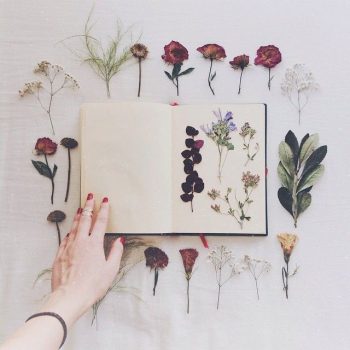 Get more crafts at Picky Stitch:
25 Crafts Under $5