Tell me I'm not the only "Pinterest-er" who has noticed an extreme increase in all things cactus crafts? No? I didn't think so! Cactus themed crafts have been popping up all over the internet lately, and I'm excited to try my own hand at these trendy crafts! And who knew? There are WAY more cactus crafts than one would originally think!
Organize your jewelry (well…mostly your rings?) with a fun DIY cactus craft from Collectively Christine.  The most exciting part of this project is that you will have to form your own cactus out of clay! Which, in retrospect, might be more difficult than one would think!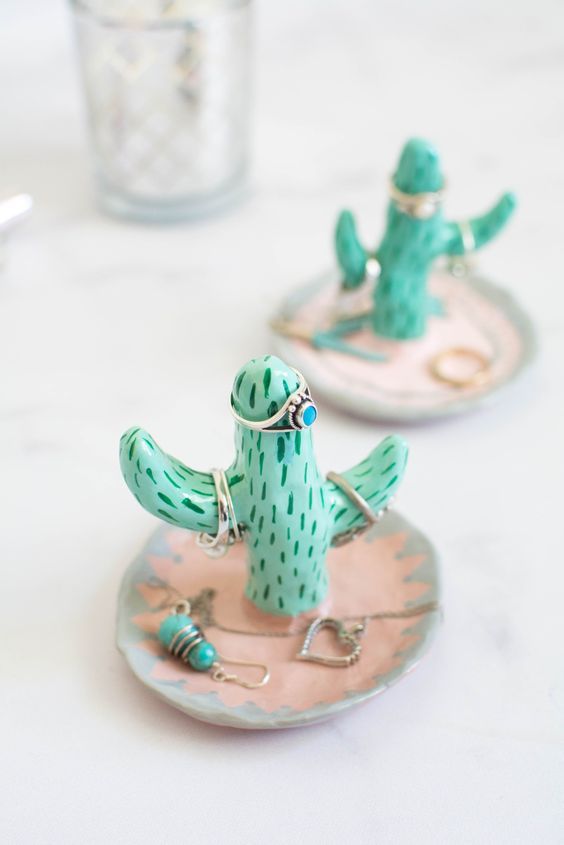 Whether you chose to make this cactus "purse"  as a pencil pouch, wallet, or clutch, you can't go wrong with a print as adorable as this is. And to all you less than perfect sewers, you won't even have to break out your sewing machine to tackle this DIY! See more at I Spy DIY.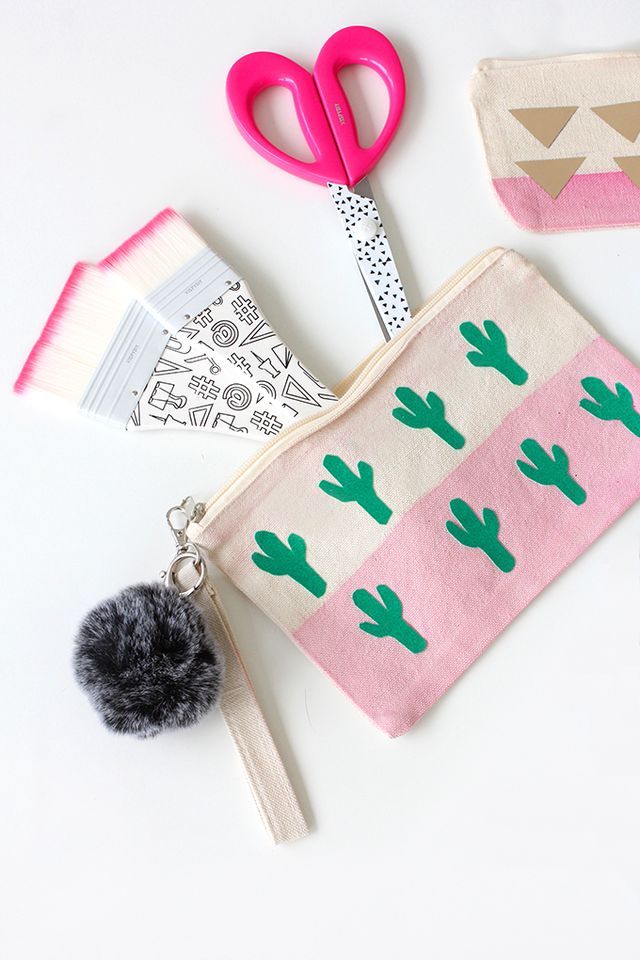 Every armchair deserves a throw pillow! Give yours a bit of southwest style with a sewn cactus pillow from Everything Emily. You will have to fashion yourself a custom sewing pattern for your cactus pillow, but Emily walks you through the process! Any sewer could handle this!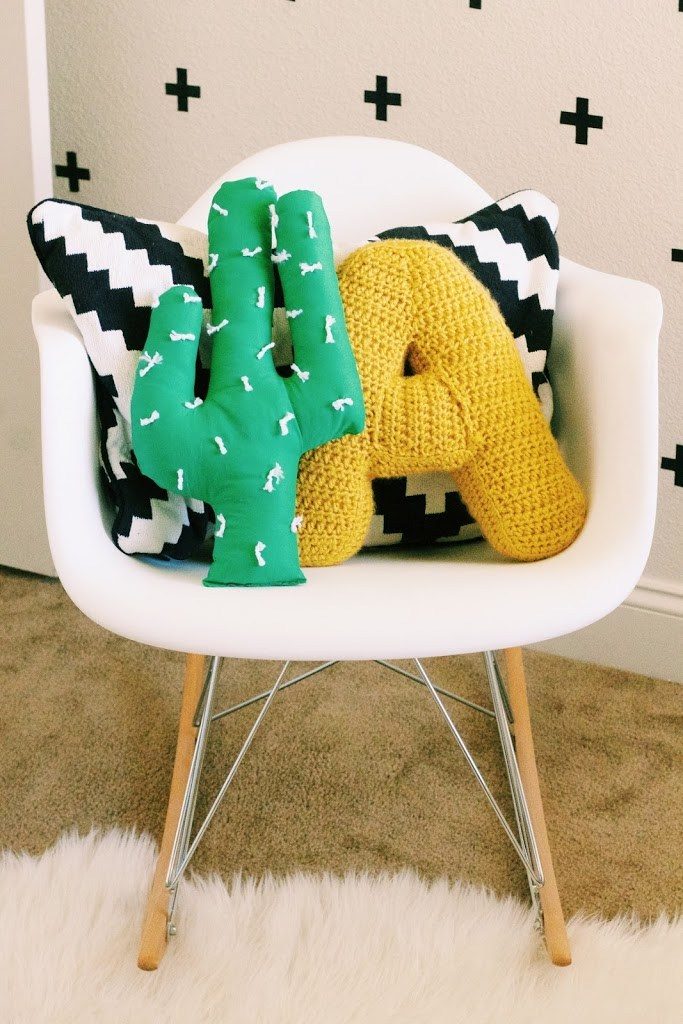 You might need to give your kids a hand with this washi tape cactus, but with a little help from the whole family, you can make your living room look like a desert in no time at all! Party accents make this cactus complete.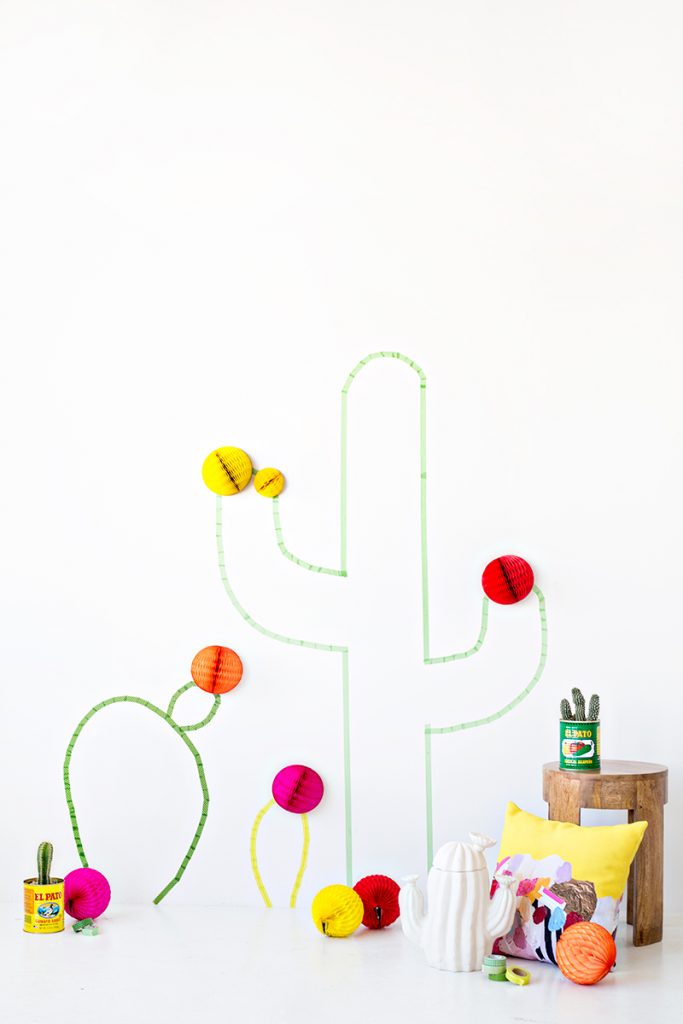 Again, you might need to give your kids a help with this cactus craft project, but don't let that stop you! With a little bit of a green thumb, an old tea cup, and some filler pebbles, and you'll have the best cactus craft ever. But that's only because it' a REAL cactus! See more via Intimate Weddings.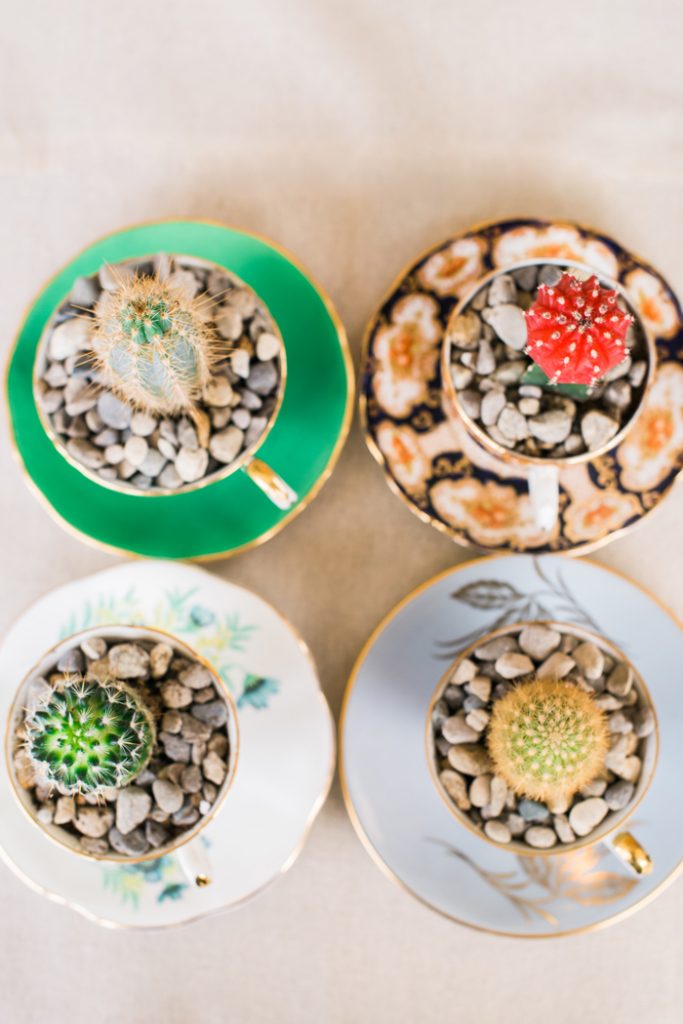 Have a kid with a bit of an artist's hand? Have them give a plain white throw pillow with a bit black paint, and their best cactus sketch! Naturally, you'll need to give it an adequate amount of dry time before you throw it on your couch or bed. I like to use this kind of fabric paint!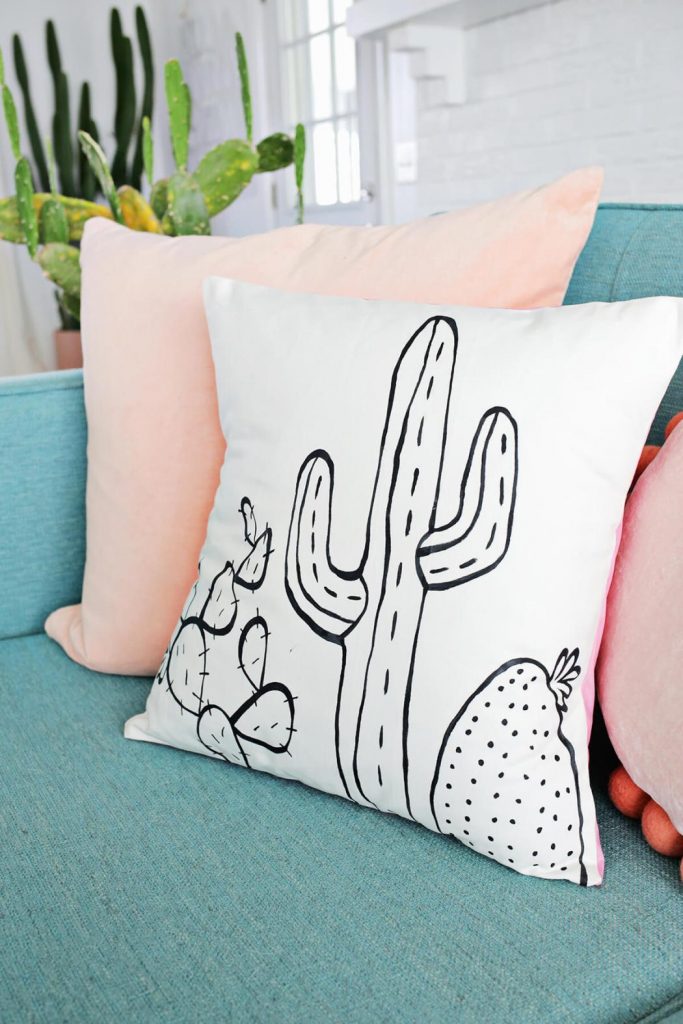 Rock painting crafts are perfect for kids of all ages because they use one of the most inexpensive, easily available tools ever: rocks! After covering your multi sized rocks in different shades of green, use white paint to give your cacti "needles." When dry, place in a terra cotta pot full of pebbles for an easy-to-manage indoor garden! 😉