Mosaic home decor has been a thing for pretty much EVER, and was once considered a sign of wealth, and it's easy to see why! Mosaic art uses pieces of broken glass or tile to form a new art form, and it can be an unbelievably time consuming project. Want to add mosaic decor to your home, without spending hours creating your own piece? These 10 mosaic projects are SUPER easy!
Give your couch side table a new life with a mosaic! Exceppttt….this small table is made from a broken chair! I think I like it's new look way better than it's old one! Via Interior Design Magazine.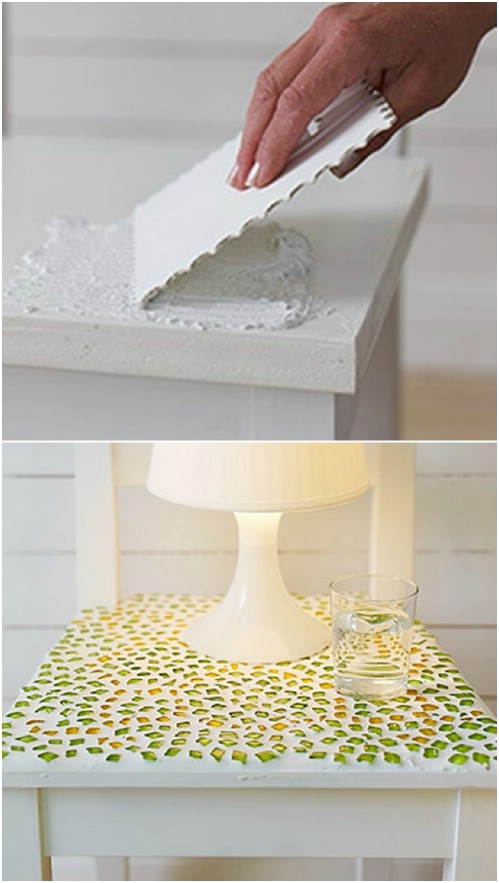 Head to this website to get your mason jars for cheap! After you've replenished your mason jar stash, dress one of them up with broken glass and Mod Podge. Naturally, this DIY gem came from Mason Jar Crafts.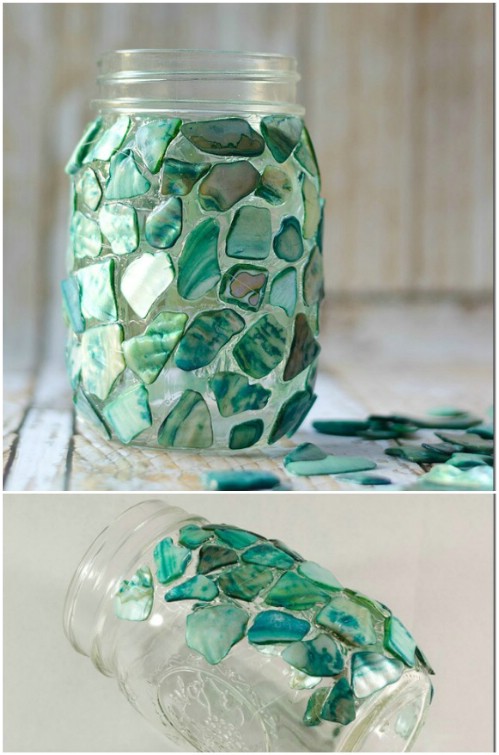 Got an old wheel you've been dying to find a use for? Look no further! Turn it into a mosaic planter! There's nothing more satisfying than turning something ugly into something beautiful!
The tutorial is in a foreign language, but with a little help from Google Translate, it's totally doable!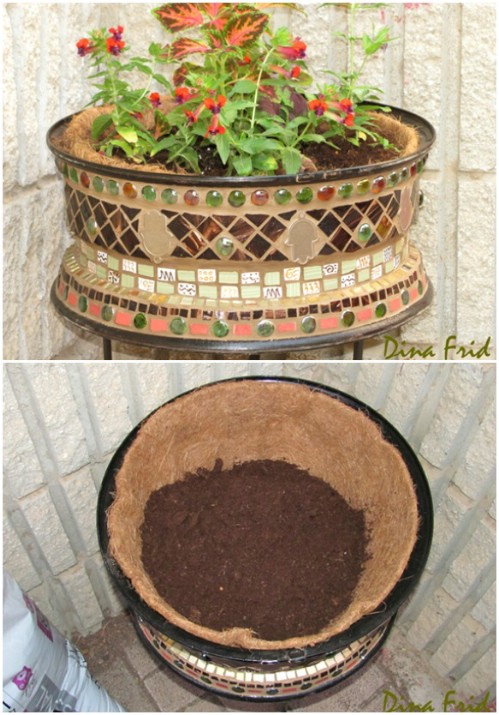 Update your porch or patio with a DIY mosaic tile table. This project is a little more in depth and time consuming than the other ideas on this list, but the results are honestly stunning. Centsational Girl shows readers how to make this project COMPLETELY from scratch.
Guess what? She used scrap wood!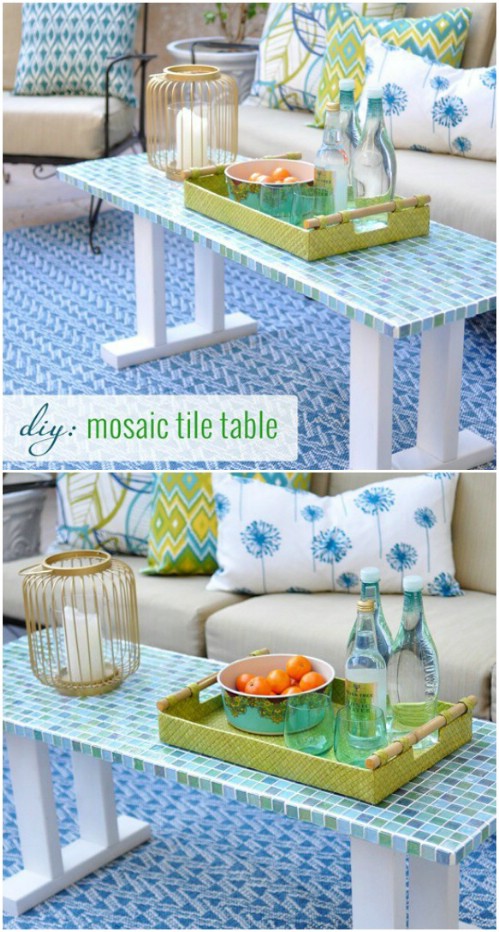 Yeah, yeah, yeah! You can never have too many mason jar crafts! Personally, I love the coastal look of these WAY better than the previous idea! I'd put one in every room! Find it on The Country Chic Cottage.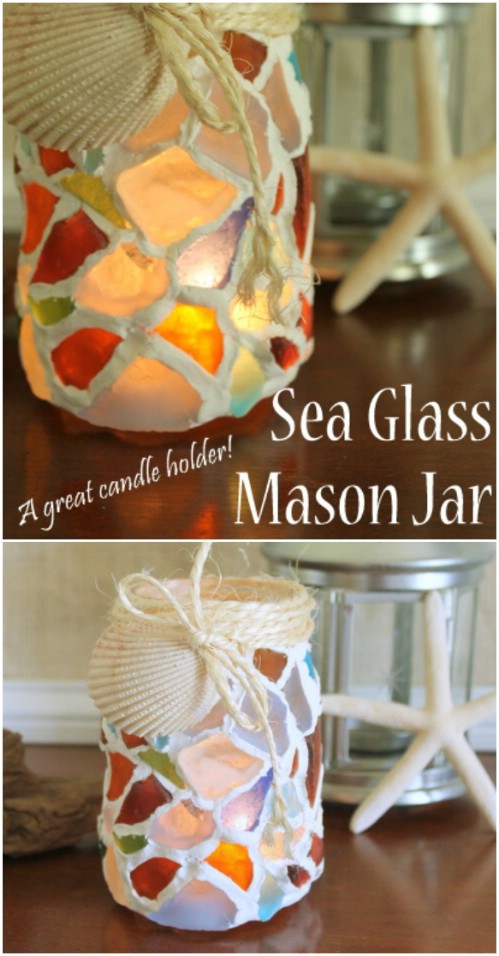 Liven up your garden while protecting your feet with mosaic stepping stones! You don't have to use glass pieces that are all the same color, but I love that these have a theme!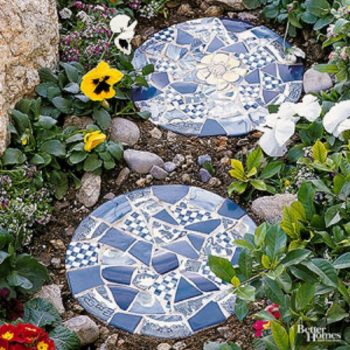 Say farewell to cup rings and ruined tabletop finishes! Craftionary shows you a better alternative to coasters!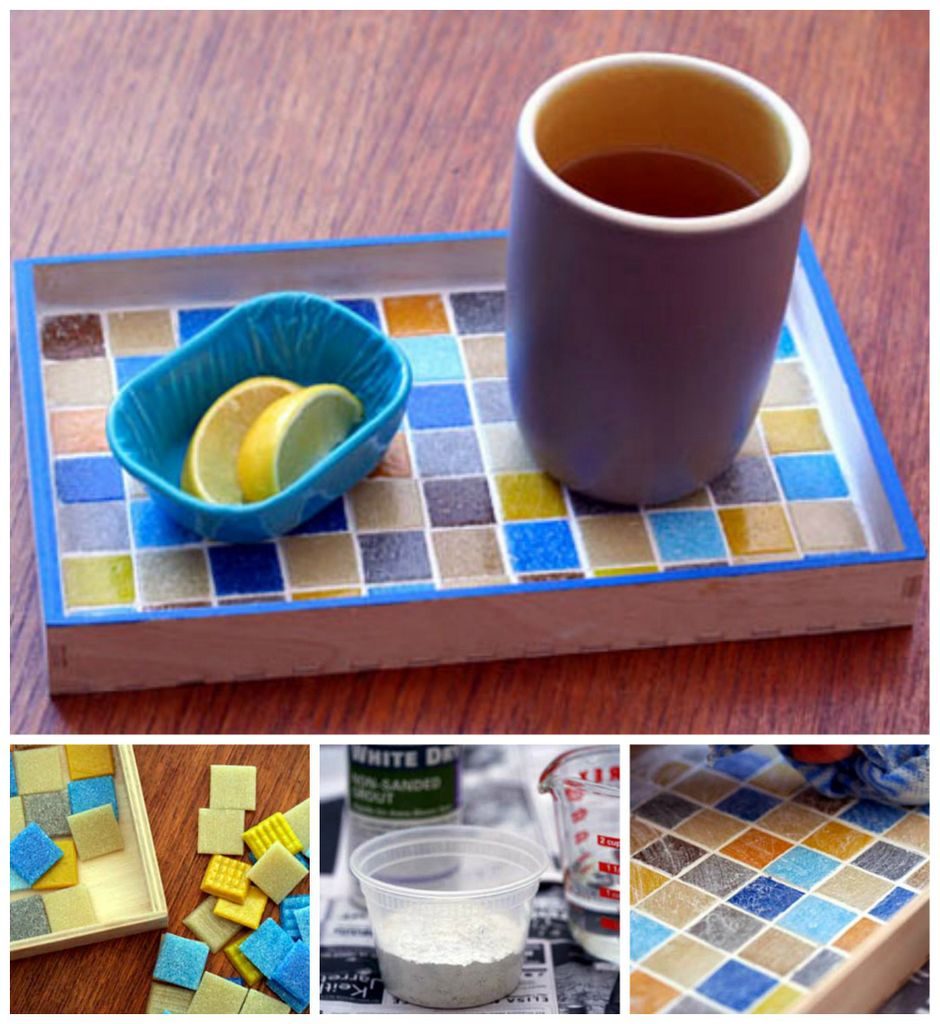 Terra Cotta pots have a trillion and one uses, but they aren't exactly the most beautiful things ever. Give yours a little lovin' with black paint and tons of broken tile. Create a pattern, if desired! I found this DIY project on Pinterest, and am unsure of the original source. Please comment below if you know it!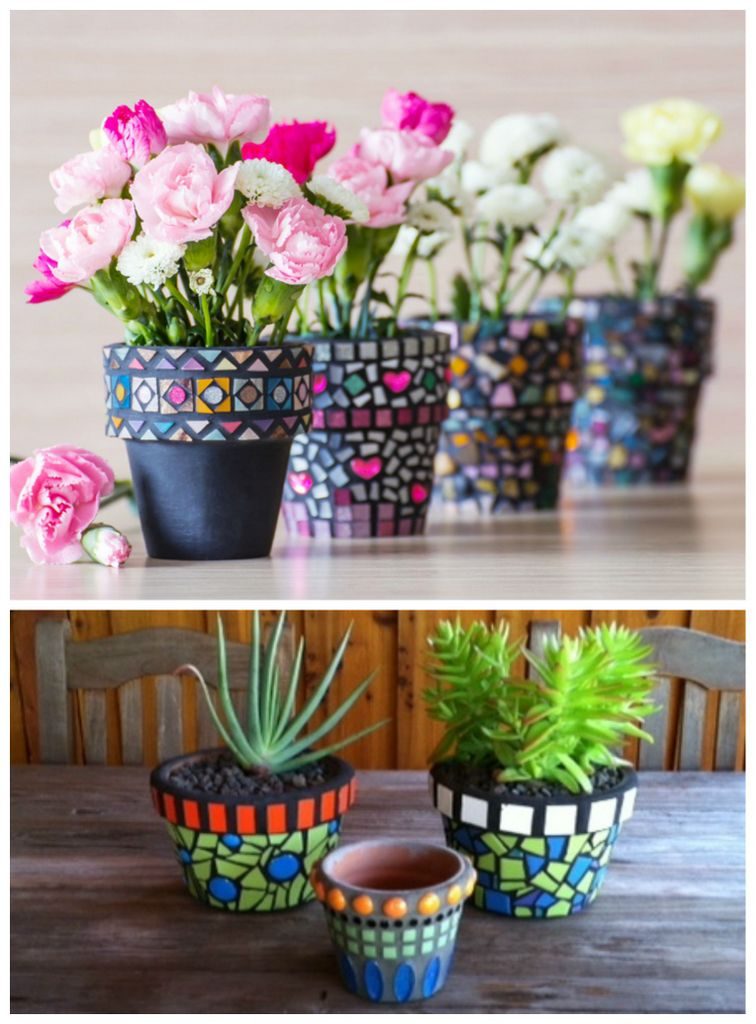 This project looks like it took forever to create, but I bet any one could whip it up in an afternoon! I can think of multiple people in my family who might love to get this as a gift…I've got to save it for Christmas!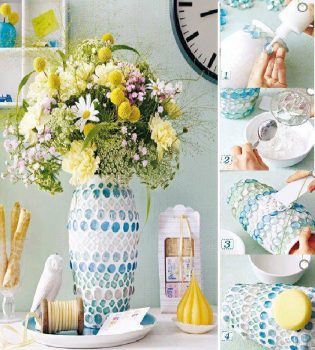 Pick up a set of wooden lettering at the Dollar Store, and make it look seriously epic with some Mod Podge and broken glass pieces. All of your guests  will be dying to know where you got it!