You might be a little surprised to learn that curtain rings have a host of uses around the house. If so, prepare to be amazed! Here's how to use curtain rings throughout your home!
If you are renting your apartment or home, it can be a struggle to personalize your space without violating your lease! If you are running out of storage in the bathroom, use curtain rings to hold your shower supplies in place!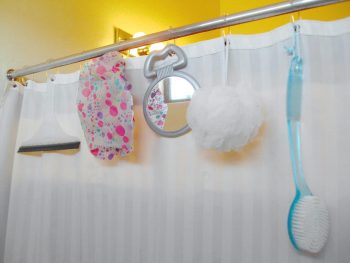 Scarves are my least favorite things EVER to figure out how to store! A few curtain rings (okay, well, this definitely looks like more than a few!) on a hanger, and you've got the best organization tool. EVER.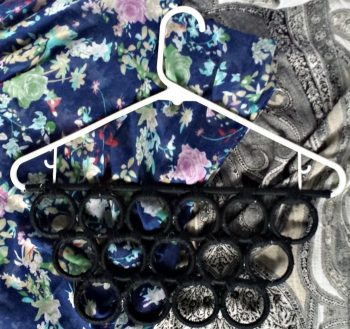 Tension Rod Hack
Trying to utilize a small corner? A tension rod can turn it into a hanging closet for purses!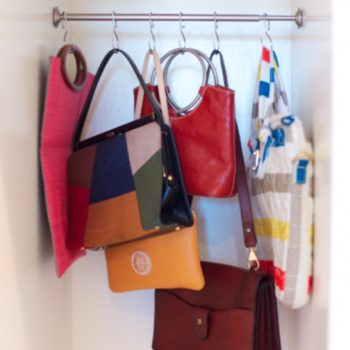 Tank Top Organizer
Snap a few curtain rings into place on the base of an old hanger. Use the rings to neatly store all of your camisoles and tanks. And hey, no folding. What's not to love?!
Kitchen Utensil Organization
Similar to the purse idea on a previous slide, a tension rod paired with a few curtain hooks (not rings in this case!) make for the best place to store cooking tools and aprons.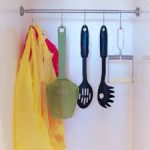 Hair Tie Holder
I mean, how nice would it be to be able to find one of these babies when it's needed?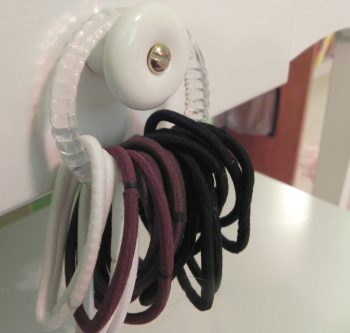 Curtain Hook Closet Organizer
Hanging jeans can be tough! Use the belt loops to hold them up on a set or two of curtain hooks! Voila!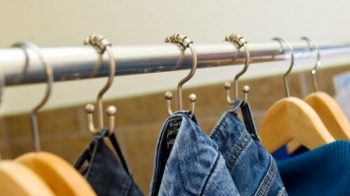 Craft Room Storage
If you're a sewer, I know that you probably have tons of fabric laying around! Keep it organized (and off the ground!) by using curtain hooks!