The right chandelier can really brighten your home. The best lighting fixtures are functional as well as fabulous. They are important decorations that set the tone and mood of the space while also accessorizing it. Though chandeliers are often very expensive, there are many DIY options. I've found some of my favorite chandelier projects–maybe they'll help you have a light bulb moment!

This light and airy chandelier from Design Sponge reminds me of a breezy summer day. If you want to lighten up your space with a beautiful etherial chandelier, this is totally perfect for you. The tutorial is surprisingly simple for how gorgeous the result is.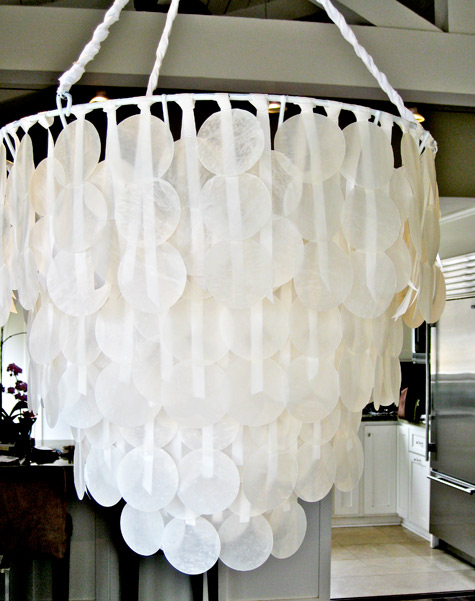 The Lemonista posted instructions for creating this stunning pearl chandelier. Talk about inspiring! I really can't believe this is homemade! If you want a focal piece for your dining room or living room, this is the chandelier for you.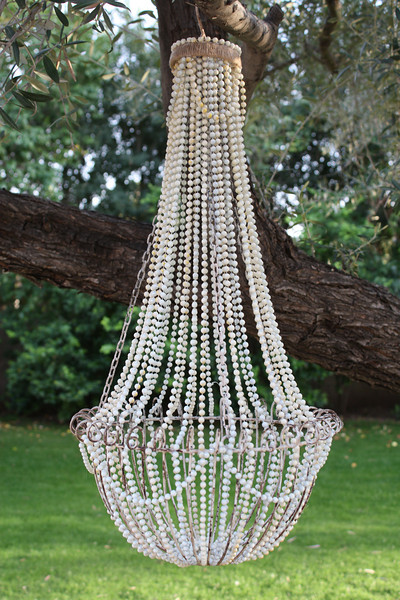 This lovely chandelier from The Hometrotter is actually just made out of a bunch of small lamp shades. This is a great project for an eclectic space, and it's so customizable. You could make it as big or small as you want, and you could use a million different combinations of lamp shades!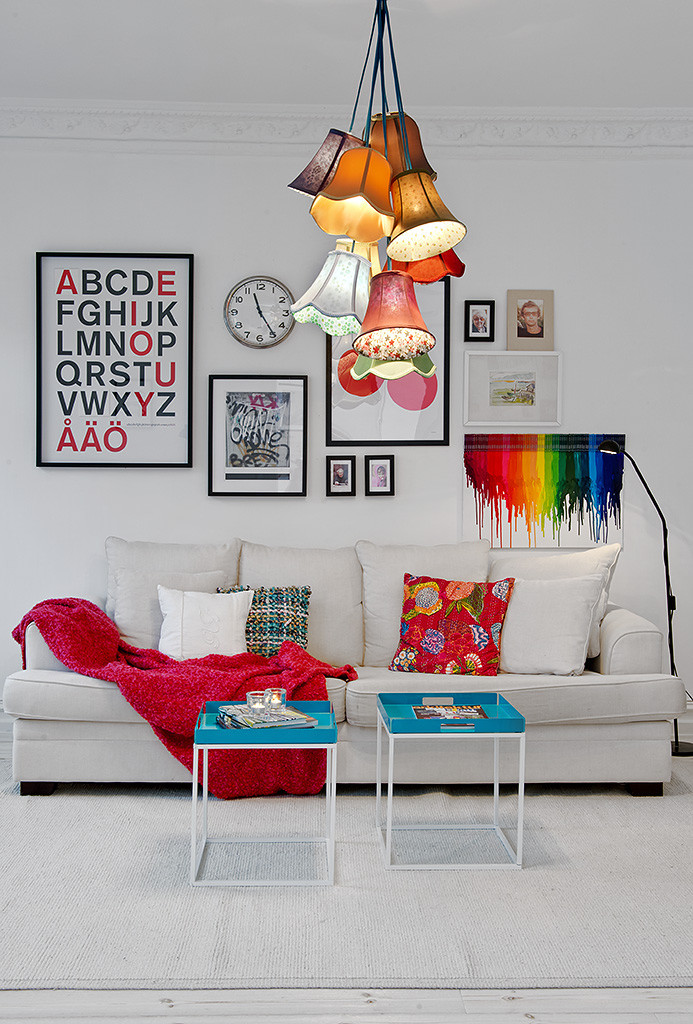 A Home in the Making posted this gorgeous lamp shades that adds a touch of drama to an otherwise average space. I love the way the light shines through the circles–this is certainly a unique piece that would draw in the eye.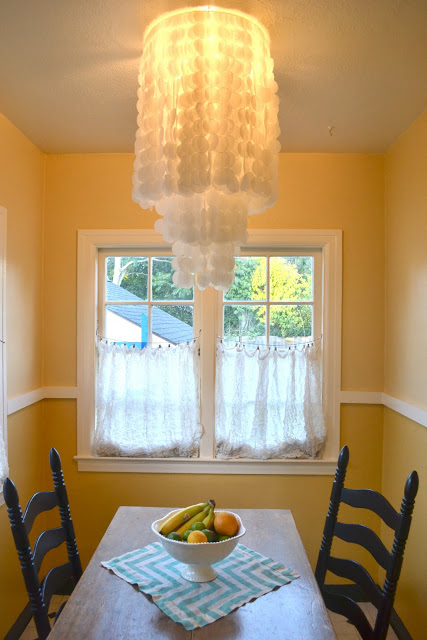 Design Sponge posted directions for making this beautiful glowing ball chandelier. I love how lovely spheres look hanging. It would be so gorgeous to hang several of these in a room on different length cords. Time to get crafting, I guess!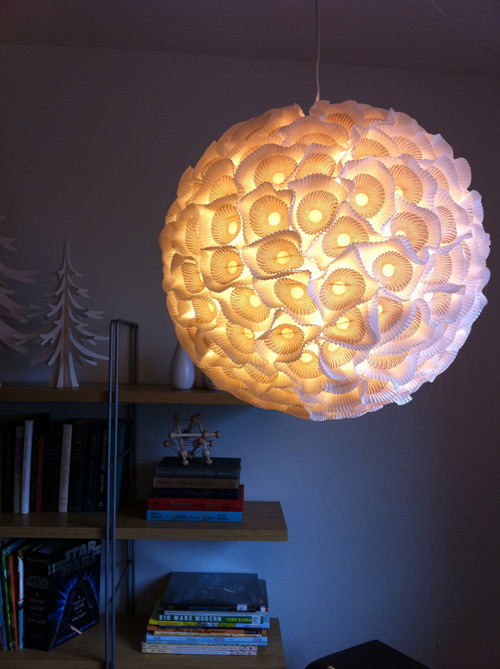 I love this fabric chandelier from A Beautiful Mess. The white strips of fabric glow in the light creating a soft and romantic vibe. This chandelier could be recreated with lots of different fabrics–just make sure that the fabric is thin enough for light to shine through.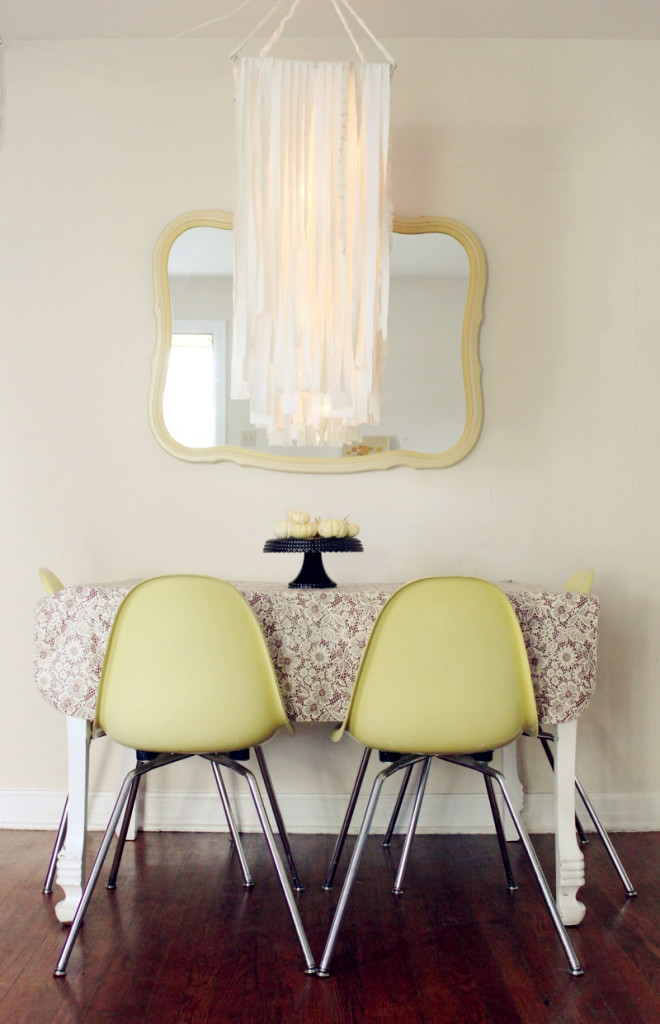 Tater Tots and Jello posted directions for making this wooden ball chandelier. This is a funky take on a traditional chandelier, and I for one think it's darling! The wood balls lend it a natural and modern feel. What a great focal point for a bedroom or office!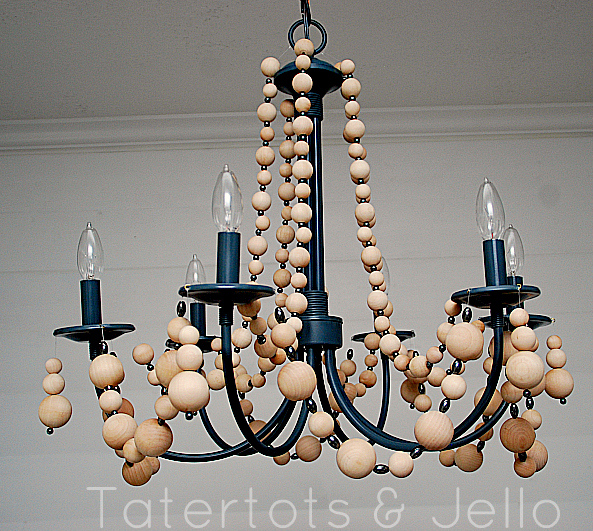 Likainen Parketti posted this amazing chandelier that is so beautiful in its simplicity. Even though it's a minimalist lighting option, this chandelier adds a lot of interest to a simple room. If you're looking for a utilitarian option, this is the chandelier for you!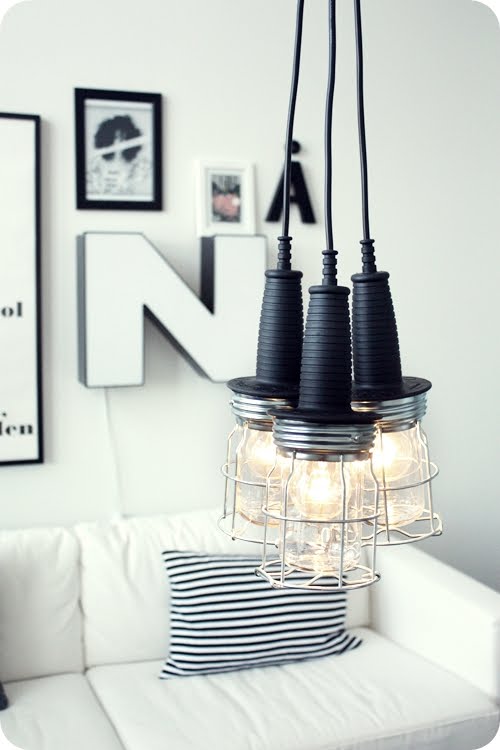 If you want a quick and fun chandelier option for your dining room, you've got to try making this chandelier posted on 346 Living. Using a simple frame suspended by chains and some christmas lights, you can have a beautiful and chic chandelier for your home.