Pottery Barn products are so beautiful but so expensive!! When I get their catalogs I just want to buy everything. Luckily, some ingenious people have come up with knock-off projects that are just as good as the real thing and a quarter of the price. I've found some of my favorite projects that I'm dying to try–hope you find one you like too!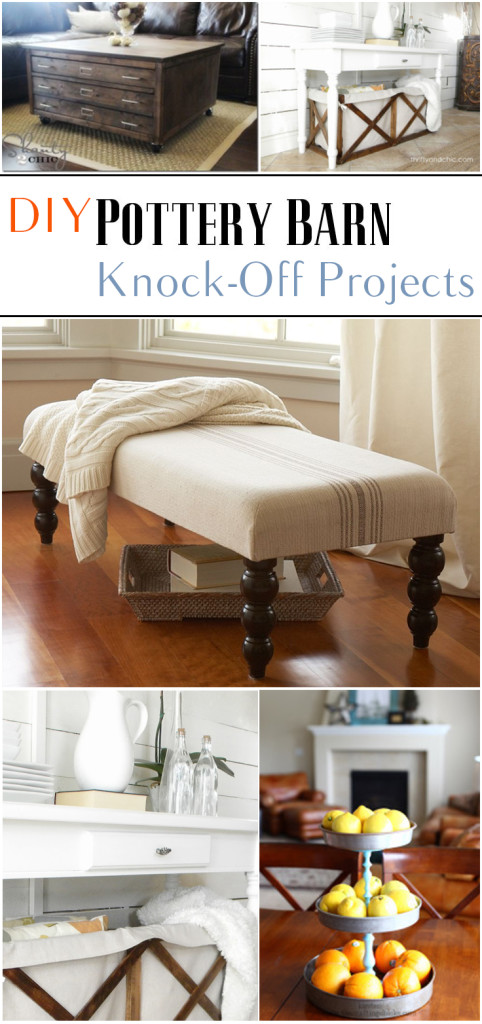 1. More For Four posted a tutorial for this awesome rope chandelier. It's surprisingly easy to make, and I just love the nautical feel. You just need rope and an old chandelier: you wrap the rope around the frame, and there you go!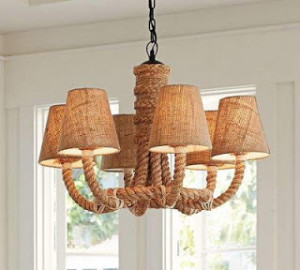 2. The Crafting Chicks posted a tutorial for this darling tiered stand. You simply glue pie dishes of different sizes onto fancy wooden dowels and there you go! Make sure you tier the dishes so that the smallest one is on top. Fill with fruit and other delights!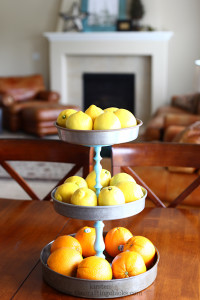 3. Lauren from Blesser House posted a tutorial for this knock-off dining chair that is simply gorgeous. And it doesn't even require sewing! With some fabric, glue, and an old chair you can create this beautiful masterpiece that would be perfect in any dining room.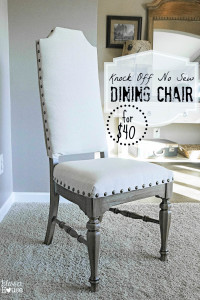 4. Uncommon Designs posted a tutorial for this rustic clock knock-off that cost only $10. You can buy the clock hardware at any craft store, and you can make the base with any leftover wood you have lying around. Such an easy project & so inexpensive!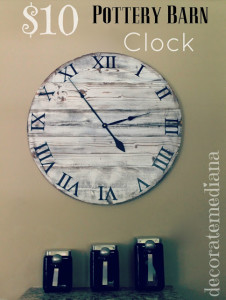 5. Shanty 2 Chic built this Pottery Barn copy-cat coffee table for only $200! I still can't get over that price tag. This would look perfect in a classy living room, and it's totally worth a little elbow grease with that price!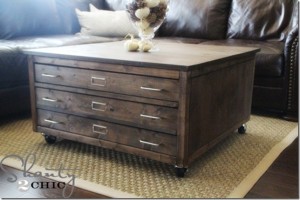 6. Thrifty & Chic posted a tutorial for these fantastic storage boxes. I love the wood frame, and I also love how the fabric liner can be taken out and washed! You never have to worry about the fabric getting dirty because you can just clean it!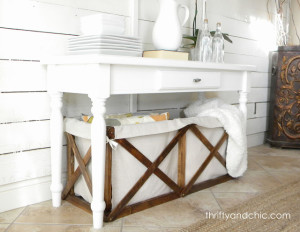 7. Gina from The Shabby Creek Cottage posted a tutorial for this cute lamp that I just love. Though it's super expensive from Pottery Barn, this version is very affordable. Plus, you could customize the wording on the outside to make it meaningful for your family.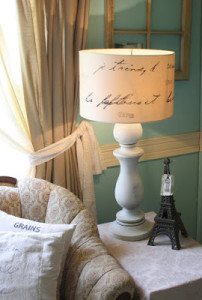 8. Grand Design Co copied this Pottery Barn bench using fabric paint! Don't worry about getting fabric with the perfect design–just paint it on! It's so easy to copy even the smallest Pottery Barn details. Where there's a will, there's a way!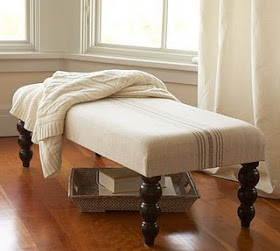 9. In My Own Style posted a tutorial for making this cute paper towel holder that is so cute & so easy! It's much more creative than most paper towel holders around, and it's so easy to make with utensils you already have lying around. So cute!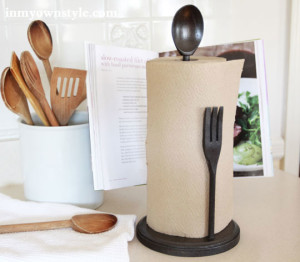 10. Mamie Janes created this copycat tablet holder out of a cutting board. These are all the rage, but they can be so expensive. With this easy tutorial you can have one for a fraction of the price. You might want to make a few–this would be an excellent gift for the cooks in your life!