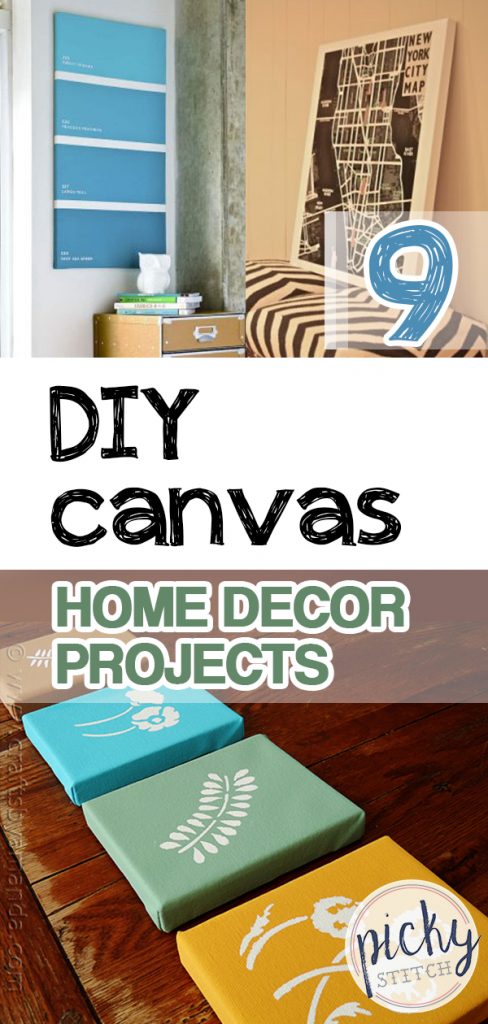 Canvas home decor projects are the best! The look of canvas projects in the home is one that I don't think will ever go out of style! Canvas is so easily customizable, and if done the right way a canvas home decor project can add personality and class to your home. If you were thinking of customizing your home with some canvas wall art, you can't miss these canvas projects for the home!
Pieces of your favorite scrap book paper (I get mine at Michaels!) and some handy dandy Mod Podge are all you need for this simple canvas project.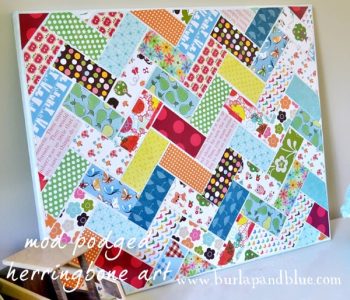 Ten minutes was all it took for this genius blogger to transform a canvas from the Dollar Store into this stylish piece of home decor.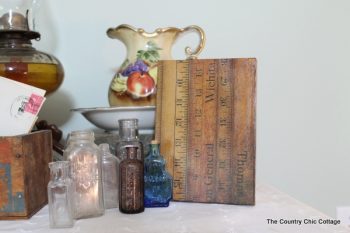 With this canvas wall art you'll never have a problem remembering what color you painted your walls! She'll even show you how to make your own paint number punches (see the details in the bottom left corner)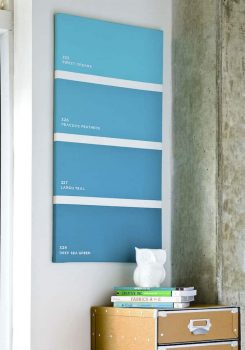 Old buttons create the colorful leaves on this pretty tree. You can even use Design Master Spray Paint (found at Michaels) for a cool glossy effect like the one below!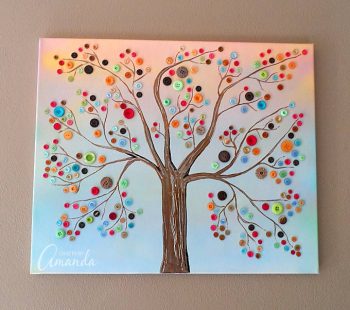 It doesn't matter if you aren't from New York, you can take this adorable design idea and customize it to fit your needs! This canvas project did take as long as 24 hours to dry, but I think the end results are most definitely worth it!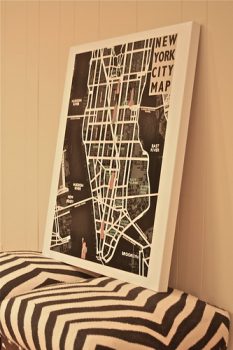 Use the stencil printouts from Michaels and Craft Smart paint for super easy canvas wall art project. If you love coastal home decor, you should try this DIY!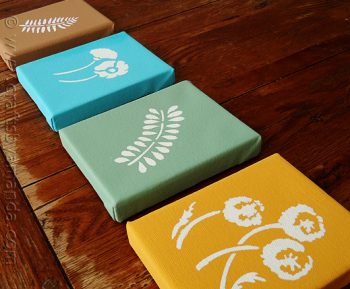 Make a canvas project for every season! This one screams "SUMMER!" but I think that something similar could be created for Halloween and those other holidays! Mason jars are just so cute!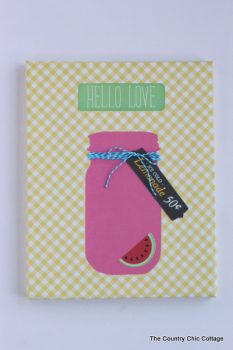 Inspire your little superheroes to do incredible things with a comic book craft that's fun for anyone! The best part? This canvas wall art is actually 3D!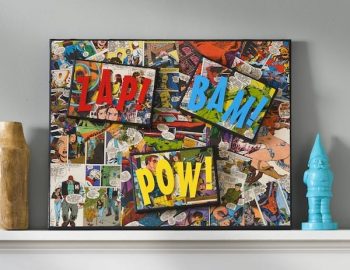 Mosaic art will always be in! The scraps this blogger used are actually recycled watercolor art scraps. Send your kids to work with the watercolors, and use their artwork to create your own.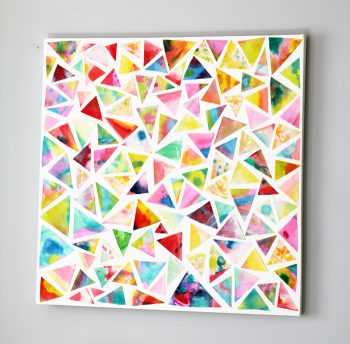 All of the canvas projects featured in this home decor post came from these following resources:
Scrapbook Paper Canvas from Burlap and Blue
Ruler Canvas from The Country Chic Cottage
Paint Chip Canvas Project from Mod Podge Rocks Blog
Button Tree from Crafts by Amanda
Map Canvas Art from Beach Brights
Botanical Wall Art from Crafts By Amanda
Mason Jar Wall Art from The Country Chic Cottage
Super Hero Wall Art from Mod Podge Rocks
Mosaic Wall Art from Kate Bullen