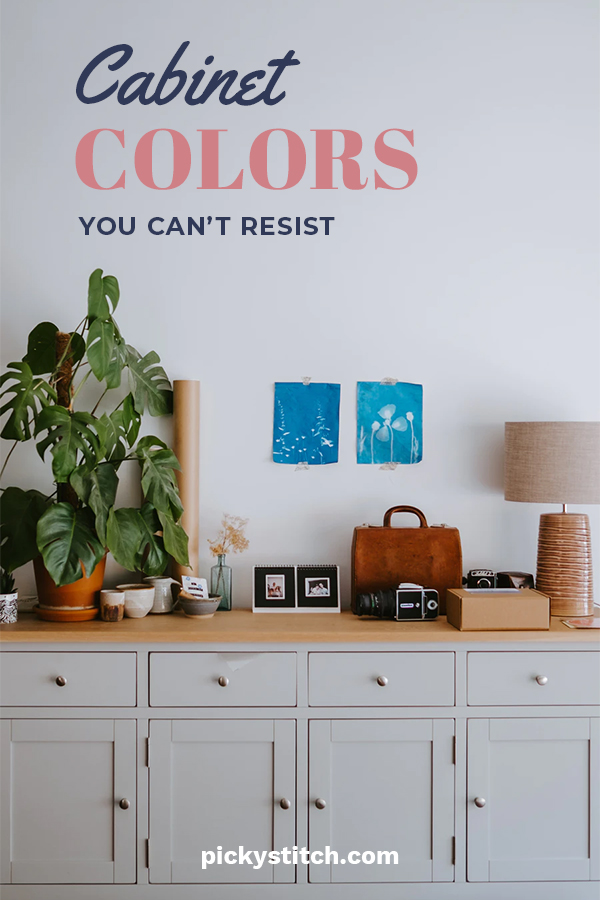 Cabinets say a lot about the state of your home! When I moved into my first apartment, we had the most dreadful kitchen cabinets (they hadn't been updated in decades!) and it made the whole place look much older than it really was. It was this experience in my apartment that convinced me to make it a point to regularly update my cabinets. It's always fun to tackle a DIY project and you'll love the way this update makes your home look. If you're tired of your drab and dreary cabinets, update them today with one of these gorgeous (and irresistible) cabinet colors.
Grey
I love grey color schemes throughout the home. There's something about a great shade of grey that simply completes a space. The cool grey shade makes your space look open, modern, and cozy all at the same time. The shades in this kitchen look like something straight out of a dream! I love grey cabinets especially with subway tiles.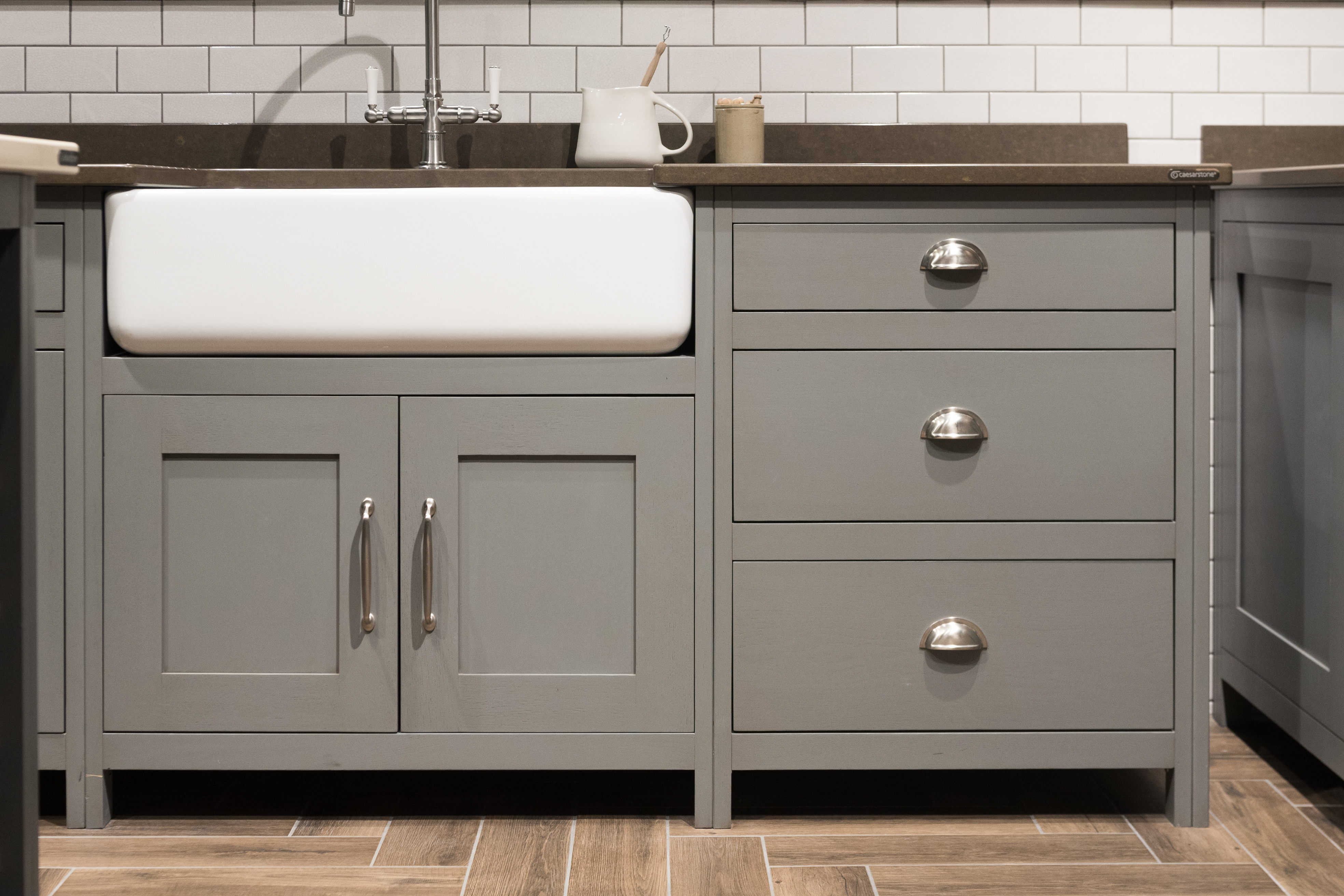 Light Blue
Though it may seem a little intimidating for some homeowners to decorate with a shade this bright, if you pick a shade of blue subtle enough, you shouldn't have any problems decorating! A light turquoise can add a bit of much-needed color to your kitchen space, and you can even experiment with painting your lower cabinets a different shade like the homeowner did below!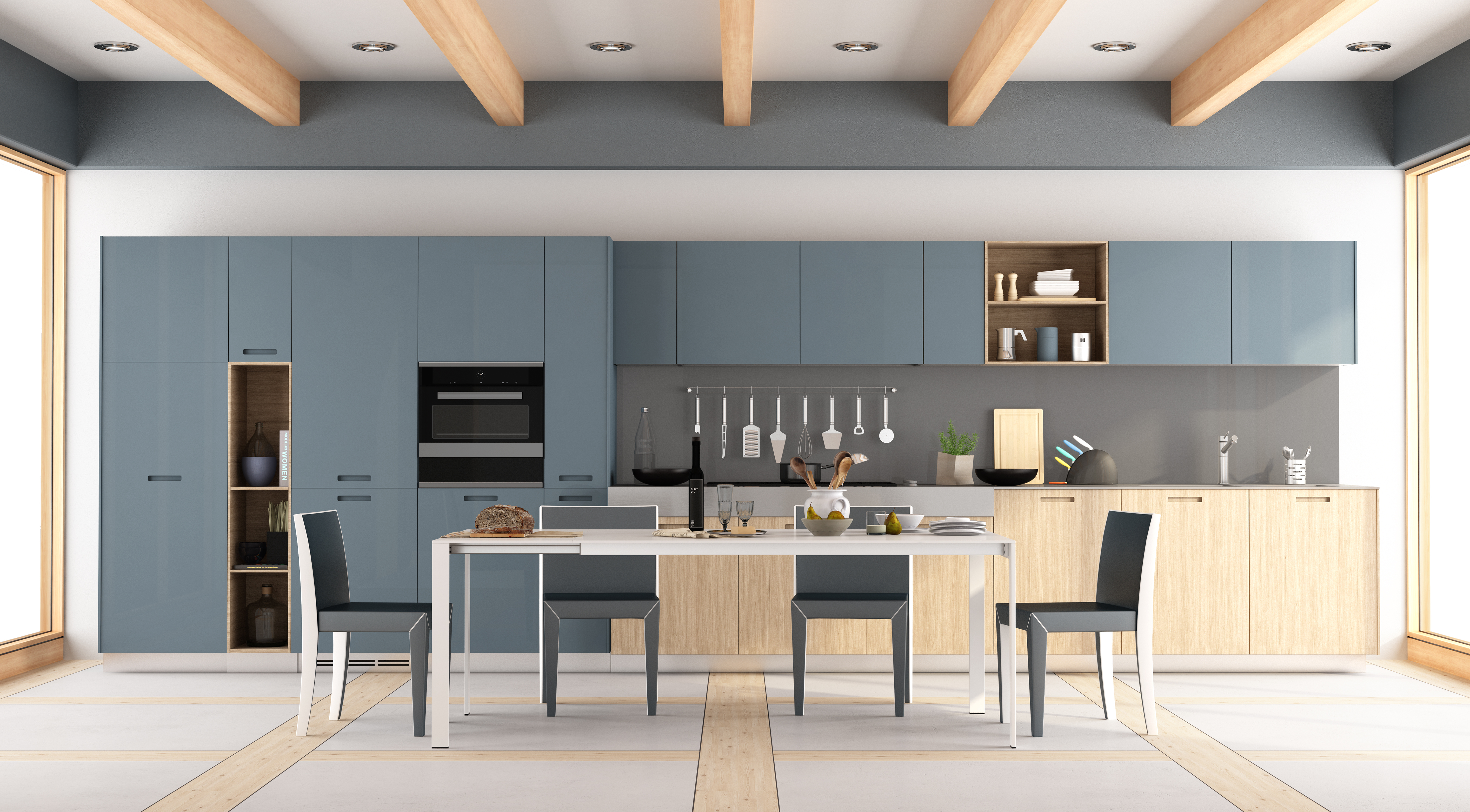 Charcoal
Looking for a completely modern change? Experiment with a charcoal color on your kitchen cabinets. The matte grey shade makes for a wonderful backdrop that will astound your guests as soon as they see it. For an alternative look, you can cover your cabinets with a charcoal chalkboard paint. That way, you can write messages to your family members directly on the cabinet. Cool, right?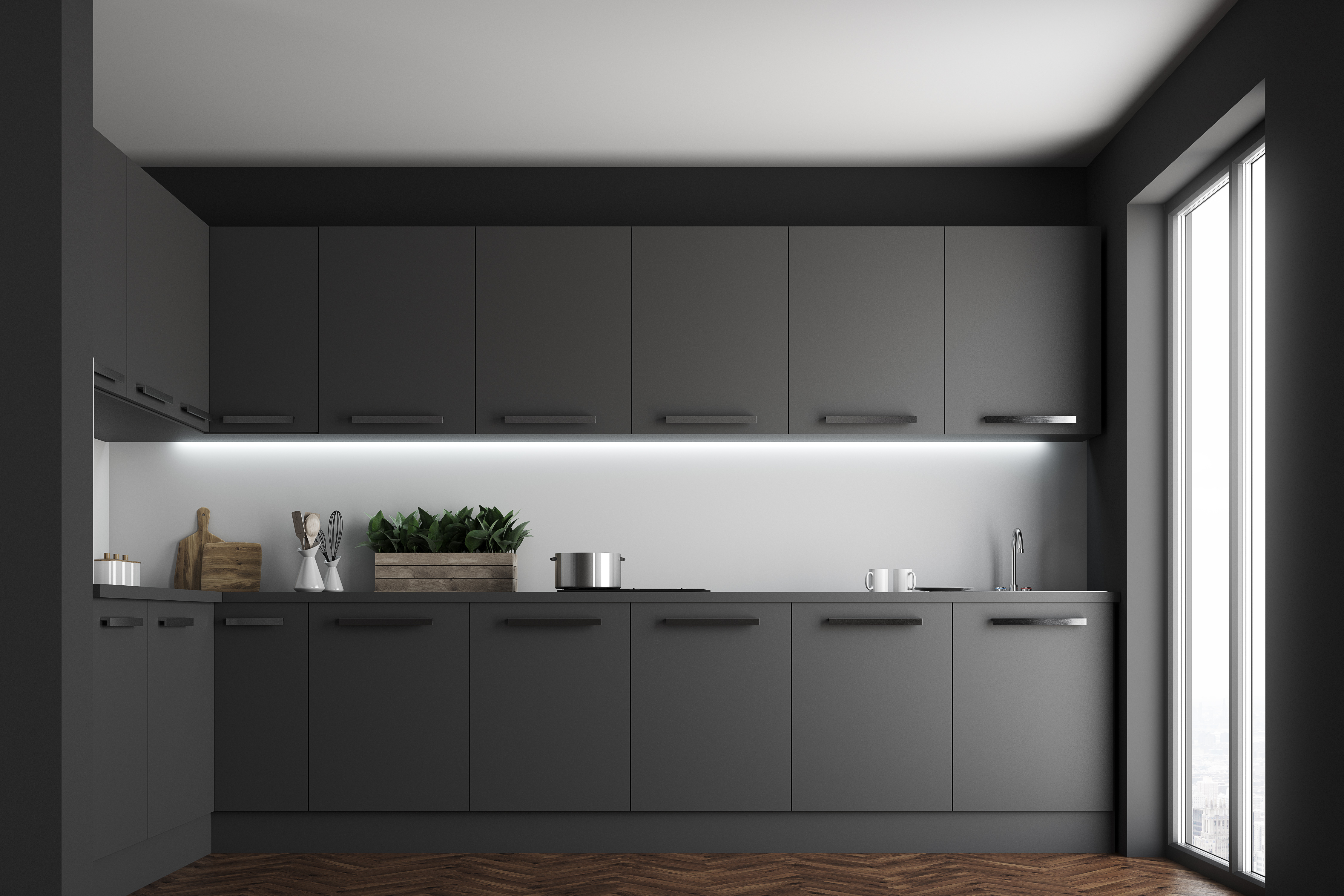 Brown
Sometimes, subtlety is best when it comes to making beautiful home improvements. Speaking of subtlety, aren't these chocolate brown cabinets the perfect example of just that? I can't get enough of the way this rich coloring looks with the white countertops.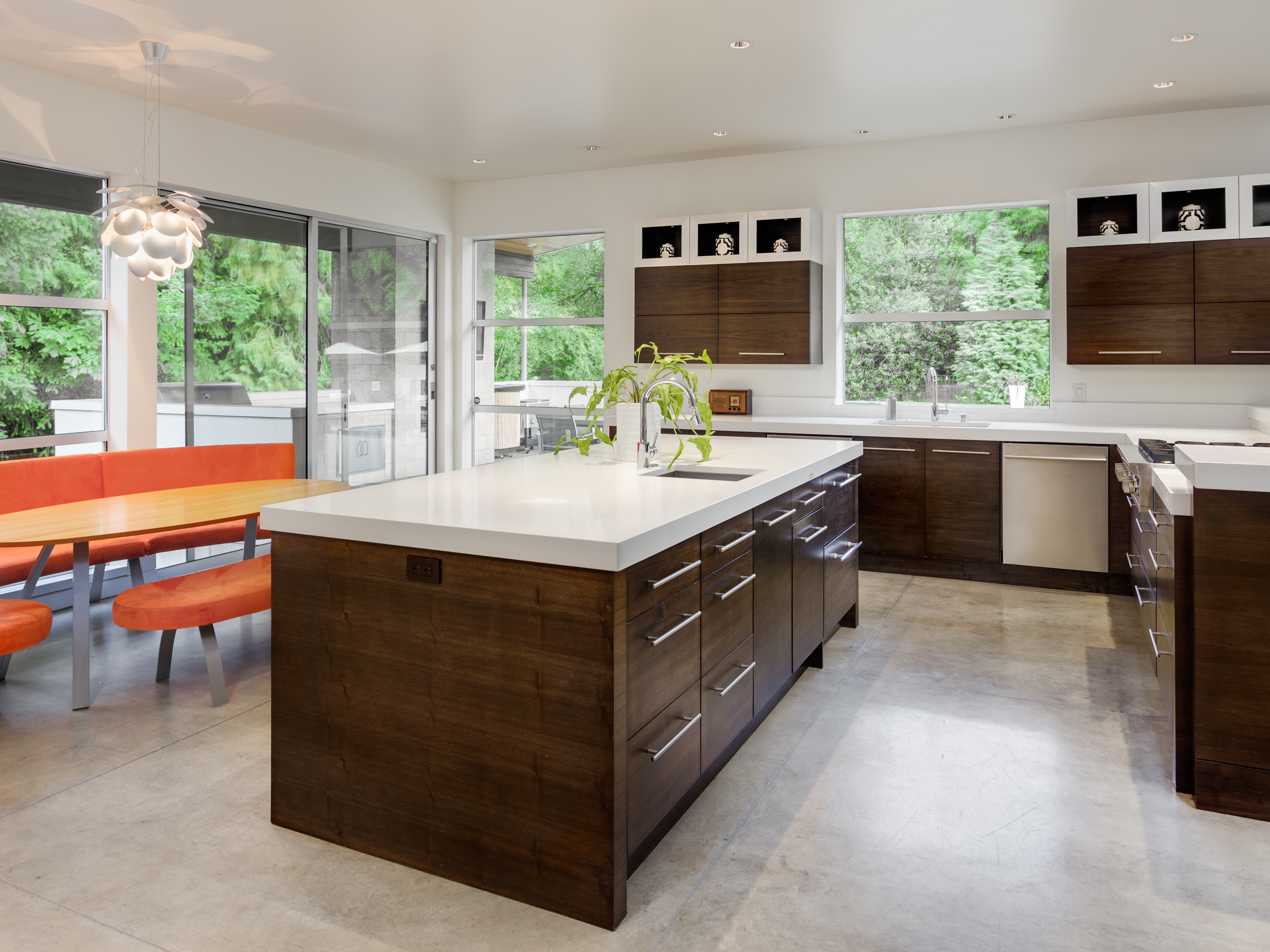 Yellow…Really
I'm not kidding! Painting your cabinets yellow is a terrific way to add an instant dash of brightness to a dull kitchen. Not only will this bright color wake you up while you eat breakfast, but it's a perfect example of what a contemporary kitchen should look like. I'm loving this idea…now if I could just convince my husband to let me try something similar!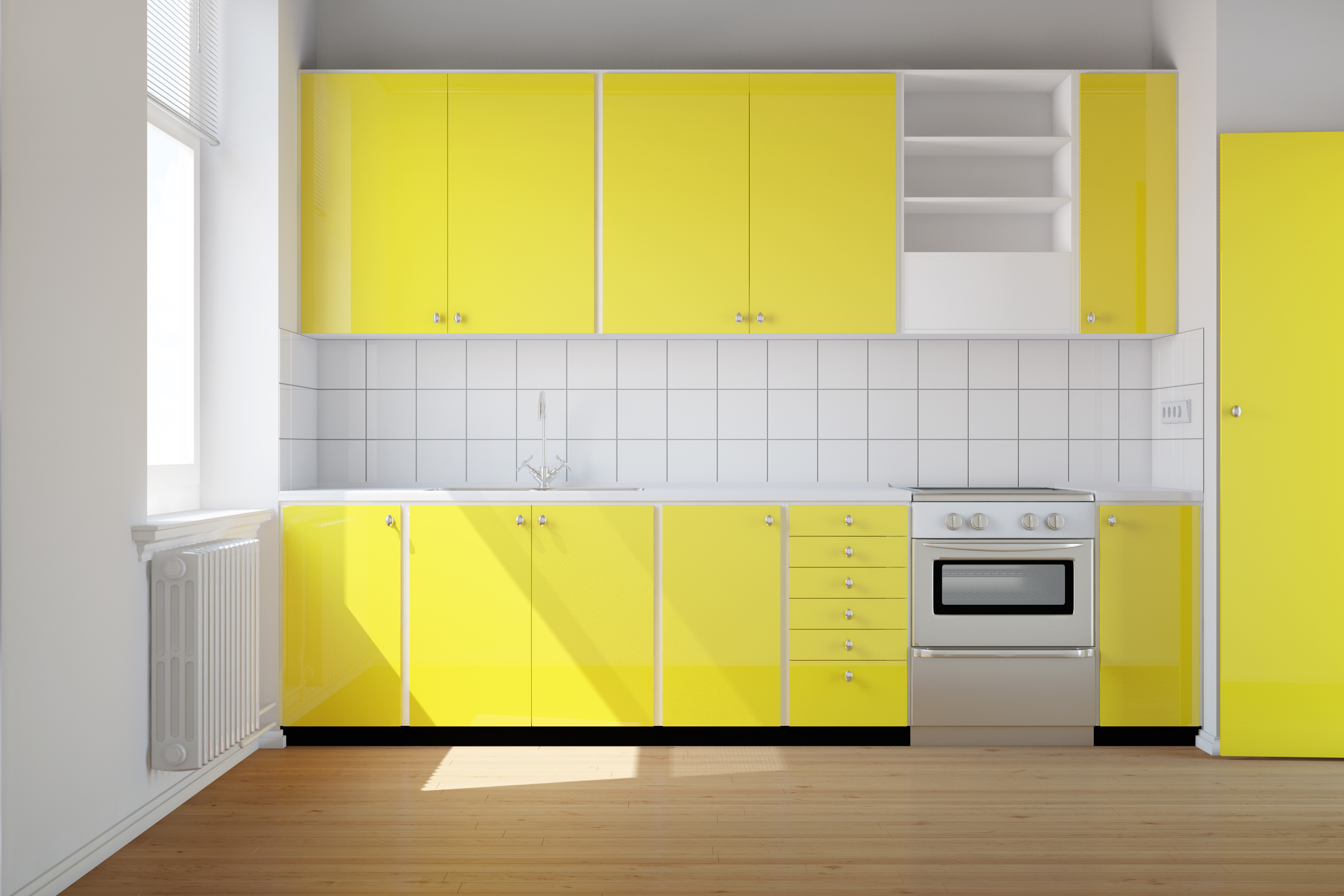 Green
This trendy paint color will have guests fawning over your kitchen in no time at all. Paired with ivory and gold, this color scheme is sure to turn heads in any home. It looks so posh and chic, doesn't it?