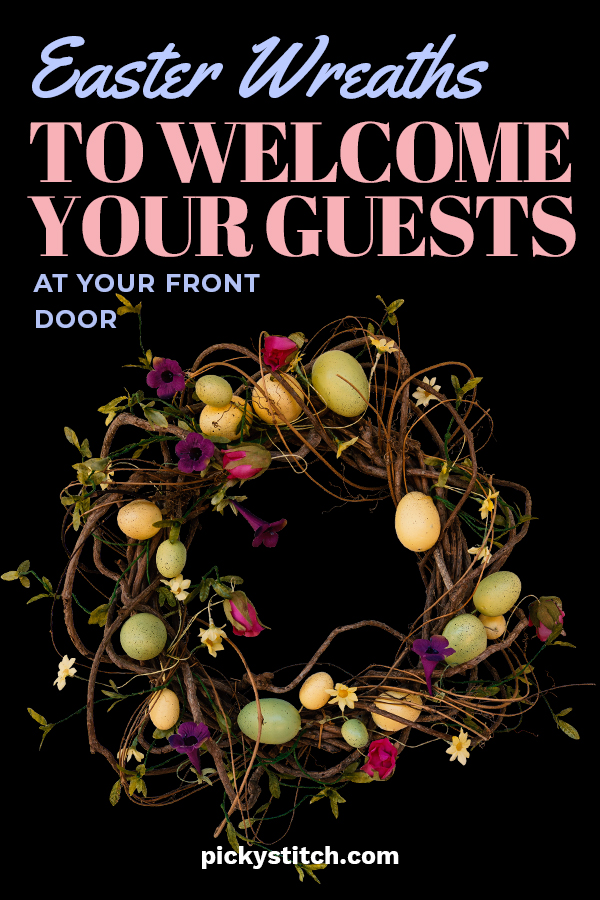 Easter is one of my very favorite holidays. I love all of the bright colors, and I love how Springtime is a symbol of rebirth. I know that I definitely need a rebirthing of sorts to get my head on straight after the long winter! Easter is only a few months away, and I've started planning how I'm going to decorate for the season, starting with a wreath! I found a fantastic Easter wreath at World Market that I can't wait to put up on my door. After all, any decorator knows that the best way to welcome someone into your home is with adorable door decor! Here are some of my favorite wreaths for Easter.
Easter Egg Wreath
When I hear the words "Easter wreath" I immediately think of something like the photo below. Not only are the pastel colors simply perfect, but the speckled eggs look like they could be real! I'm in love. Find something similar on Amazon.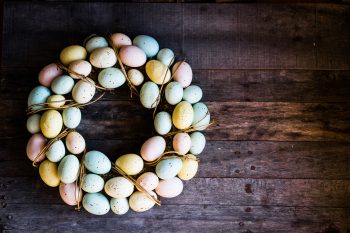 Tulip Wreath
Tulips are like the unofficial mascot of spring and Easter, and I just love the way they look on this wreath for your door! This gorgeous wreath showcases all of the elements of Spring with a bird, some beautiful tulips, and some yellow flowers up top. Plus, I love the contrast of the wood! Try making something similar yourself, or head to good ole' Amazon to purchase your own!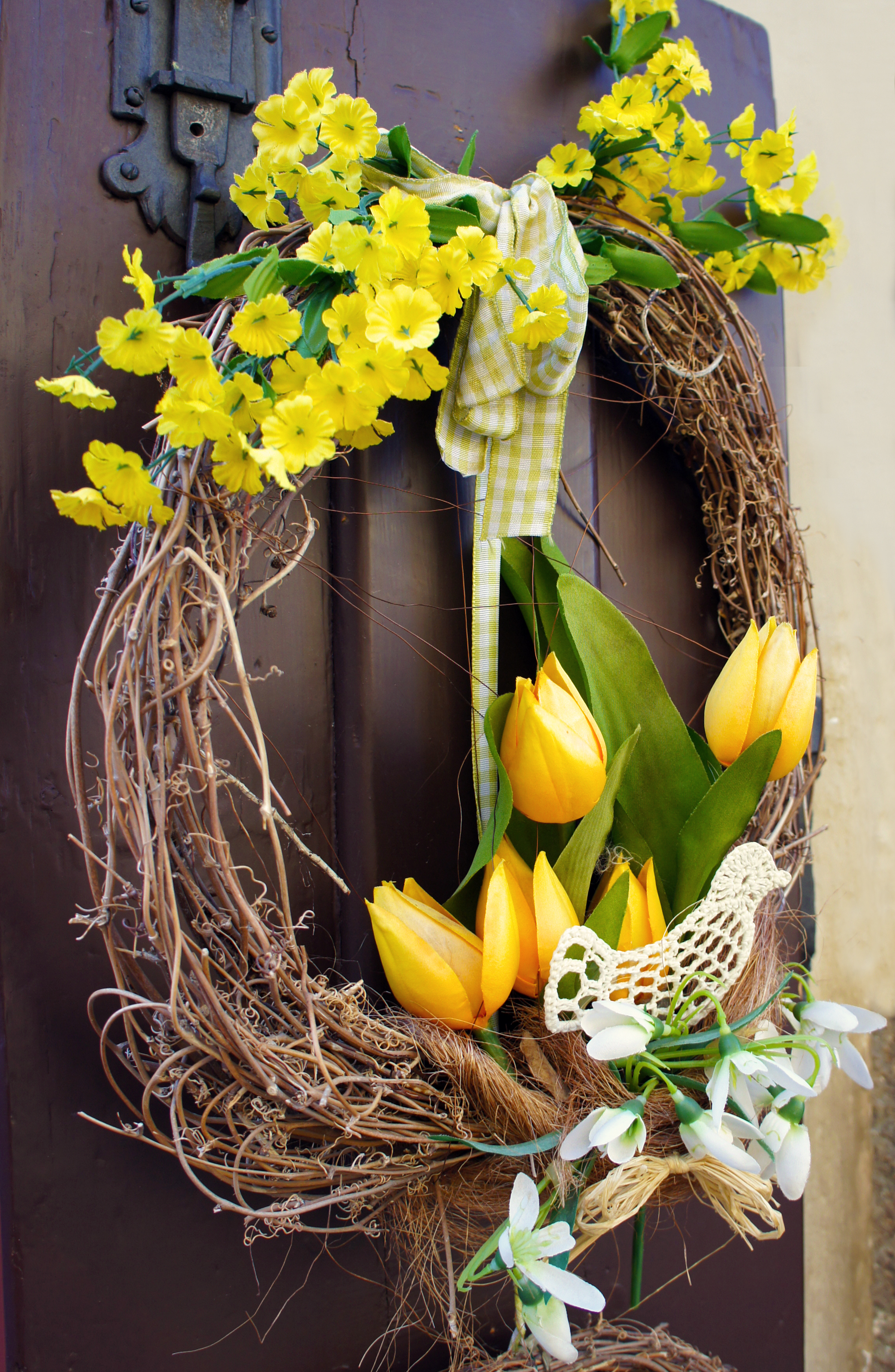 A Wreath Full Of Flowers and Greenery
Speaking of Springtime flowers, why not create a wreath that's comprised of only Springtime flowers? The lush green leaves provide a perfect backdrop for the colorful flowers. The homeowner below even used a garland composed of the same material to decorate around their door frame. If I was hosting Easter brunch this year, I would definitely go for a similar look. Those crates of tulips can't be beaten, either!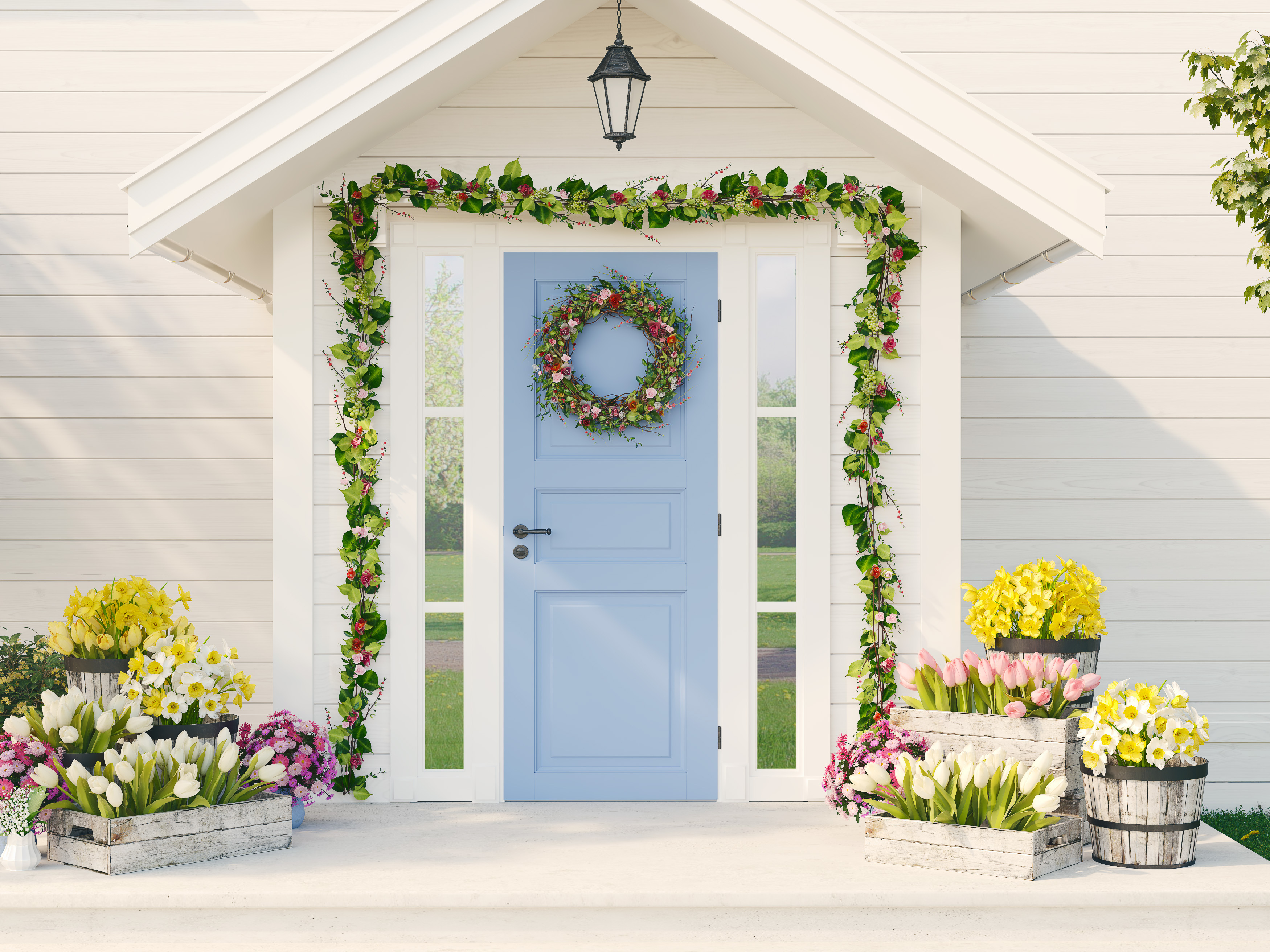 A Wreath With A Welcome 
Since your front door is the perfect way to make a great first impression, why not welcome your guests with a seasonal greeting? Use a Cricut to stencil out your lettering, and then secure it in the curve of your wreath. You can write whatever you'd like here, but I don't think you'll go wrong with a classic "Happy Easter" tied off with a fabulous burlap ribbon.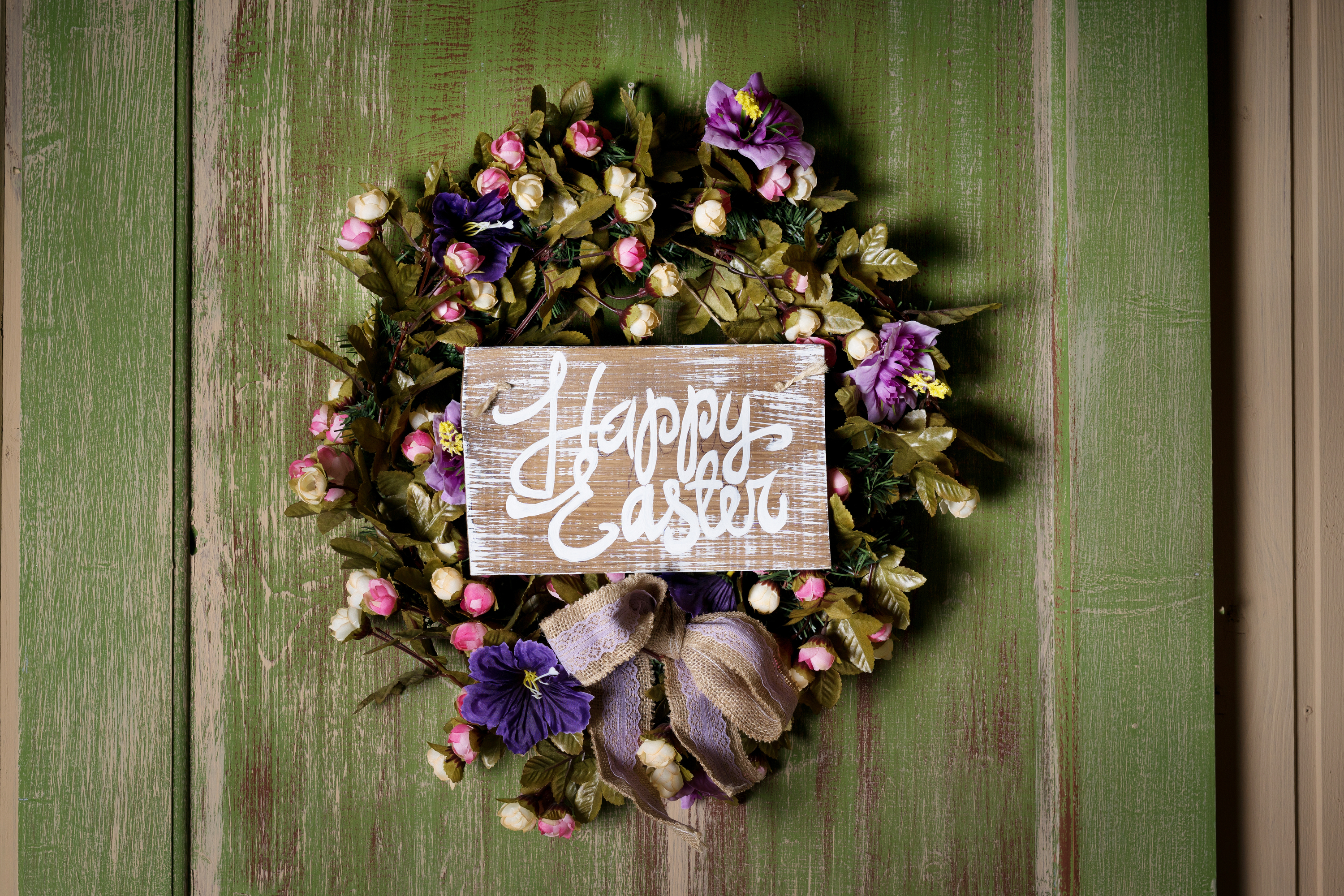 A Subtle Springtime Wreath
If subtlety is your middle name, go for something like the wreath below this Easter. The bright flower blossoms are just the thing for the season without looking too overwhelming or tacky. You can even cut back some of the branches if you feel it is taking up too much room on your door. Don't be afraid to add more flowers if desired, as well! Find everything needed for this a DIY Easter wreath like this at Michaels.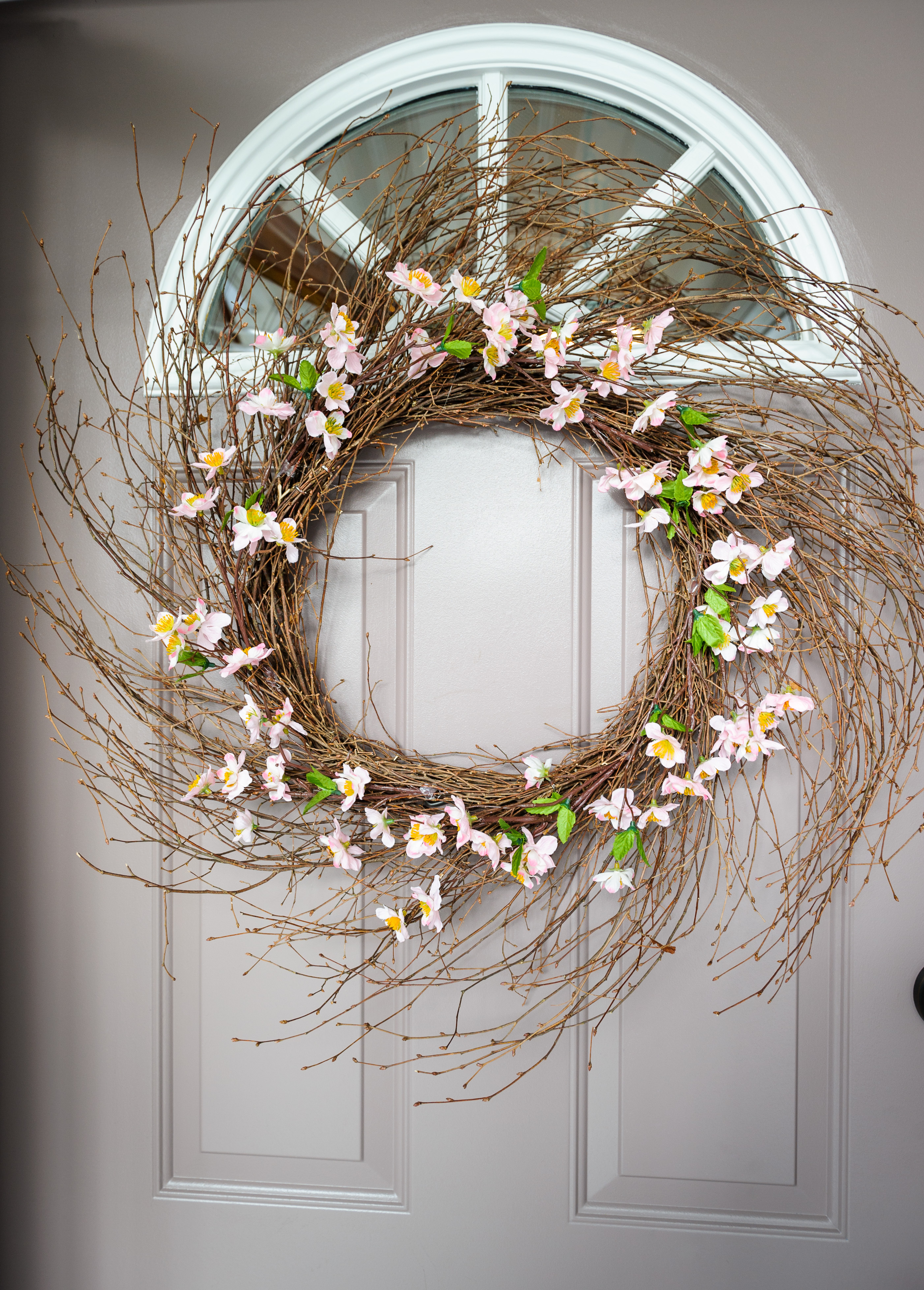 Bunny Shaped Wreath
This Easter wreath is so cute that I would be afraid to hang it outside! I think I'll stick it on my pantry door in my kitchen, instead. It'll add some seasonal appeal to my kitchen space, and I can admire this adorable bunny as I could my world-famous Easter dessert. This would be so simple to make yourself, too!