Looking for a surefire way to catch sweet zzzz's every night? Without sleeping pills, of course? I've got just the thing for you: DIY dream catchers! Recruit the help of your kids, or even turn this craft into a Girls' Night, either way, you'll all be sleeping sweet!
Weave one, or weave a ton! A set of handwoven dream catchers hung on a tree branch makes for beautiful home decor. You won't want to miss how they put this together at DIY Projects.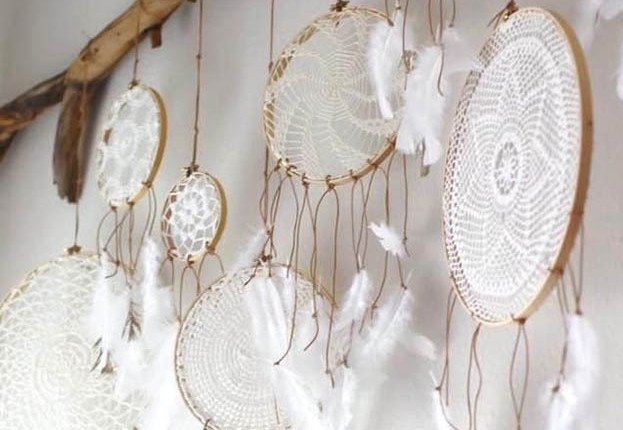 Use different shades, shapes, and designs of ribbon to create a dreamcatcher fit for any bedroom. A Little Market has the DIY that you can complete in only a few hours. A piece of driftwood behind the hoop completes this project, make sure you add one to yours!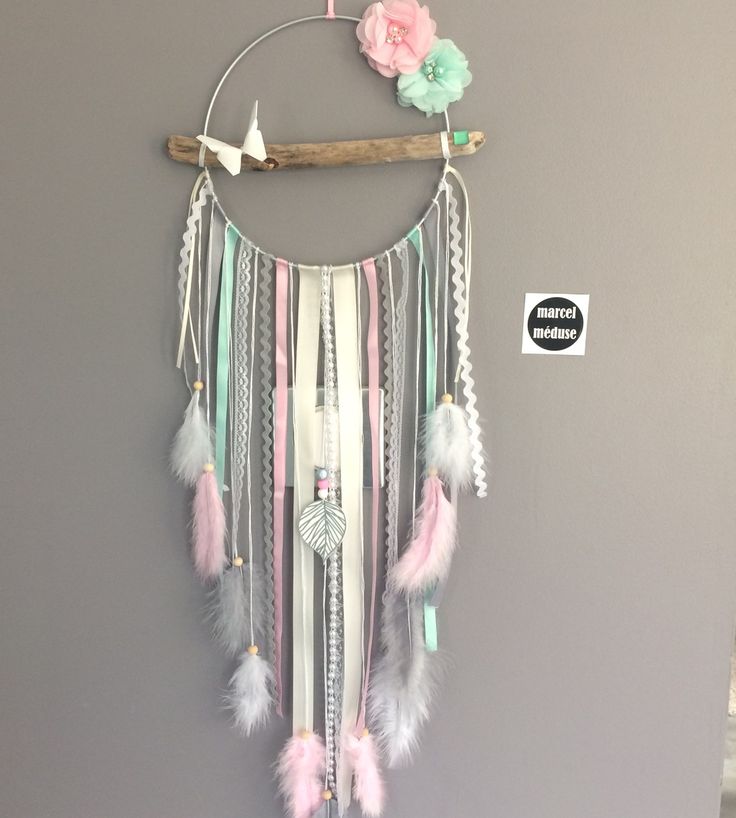 Use embroidery floss in your favorite shades to fashion this DIY dream catcher.
And if you thought this idea was cool, be sure to check out this tutorial from Tut Plus Crafts. You'll die when you see what the bottom of this dream catcher looks like. It's magical!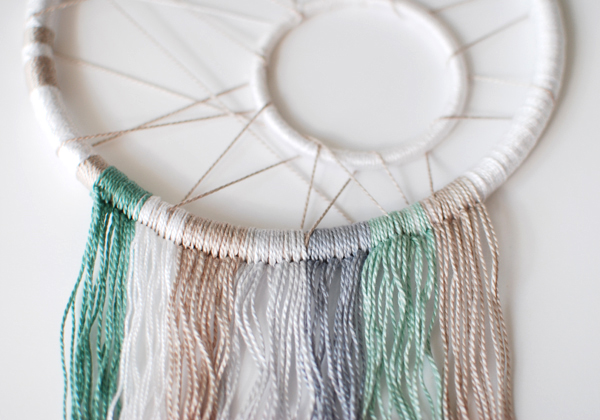 I don't think there's a more beautiful dream catcher out there! Lace ribbon and gorgeous embroidery make this DIY dream catcher the perfect addition to any sleeping space. My favorite part of this project is the turquoise colored ring, it adds a much needed touch of contrasting color! From here.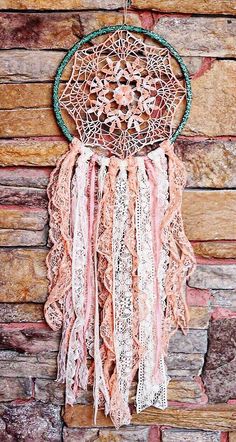 If your threading skills are up to par, try your hand at weaving a design into your dream catchers. A beautiful tree would definitely bring out the best in all of your dreams. Fresh Panda Design has the full tutorial!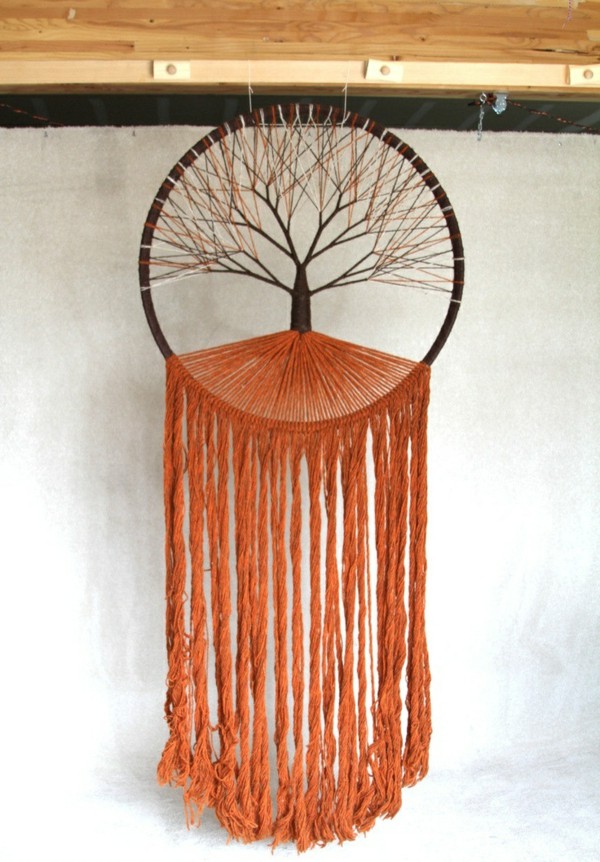 Chunky yarn instantly creates a powerful statement with this fall-themed DIY project from Maptote. Add springs of pine needles, holly, or autumn leaves for wall decor as the seasons change and progress.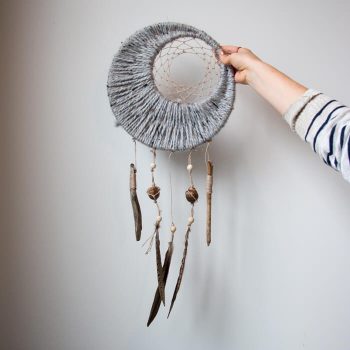 Looking for a craft that involves your kids! They'll love this DIY dream catcher for kids from Jane Can.  You won't even need to hit your local craft store for the supplies, you'll only need a paper plate, yarn, and chunky craft beads. After your crafting is complete, help your kids hang their creations above their beds!