Valentine's Day is only about a month away and after I FINALLY took down all of my Christmas decorations yesterday, I was happy to get all of my Valentine's Day decor up. And not only do I love to decorate the inside of my house for Valentine's Day, but I love to decorate my yard as well! Check out a few of my favorite DIY Valentine's yard decor ideas.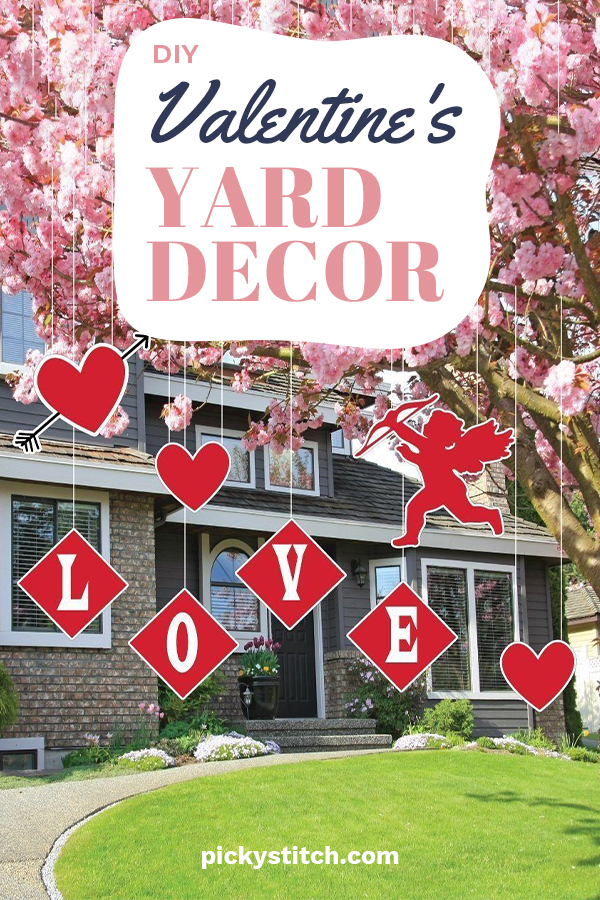 DIY Valentine's Yard Decor With Stakes
You can do just about anything with a set of yard stakes. To make it perfect for the holidays, I recommend creating your own conversation hearts as described in
this tutorial.
I recommend cutting them out of wood if you'd like to use them for future holiday events. Once complete, you can display these around your front yard for a cute holiday look. There's no better way to decorate your grass for the holidays!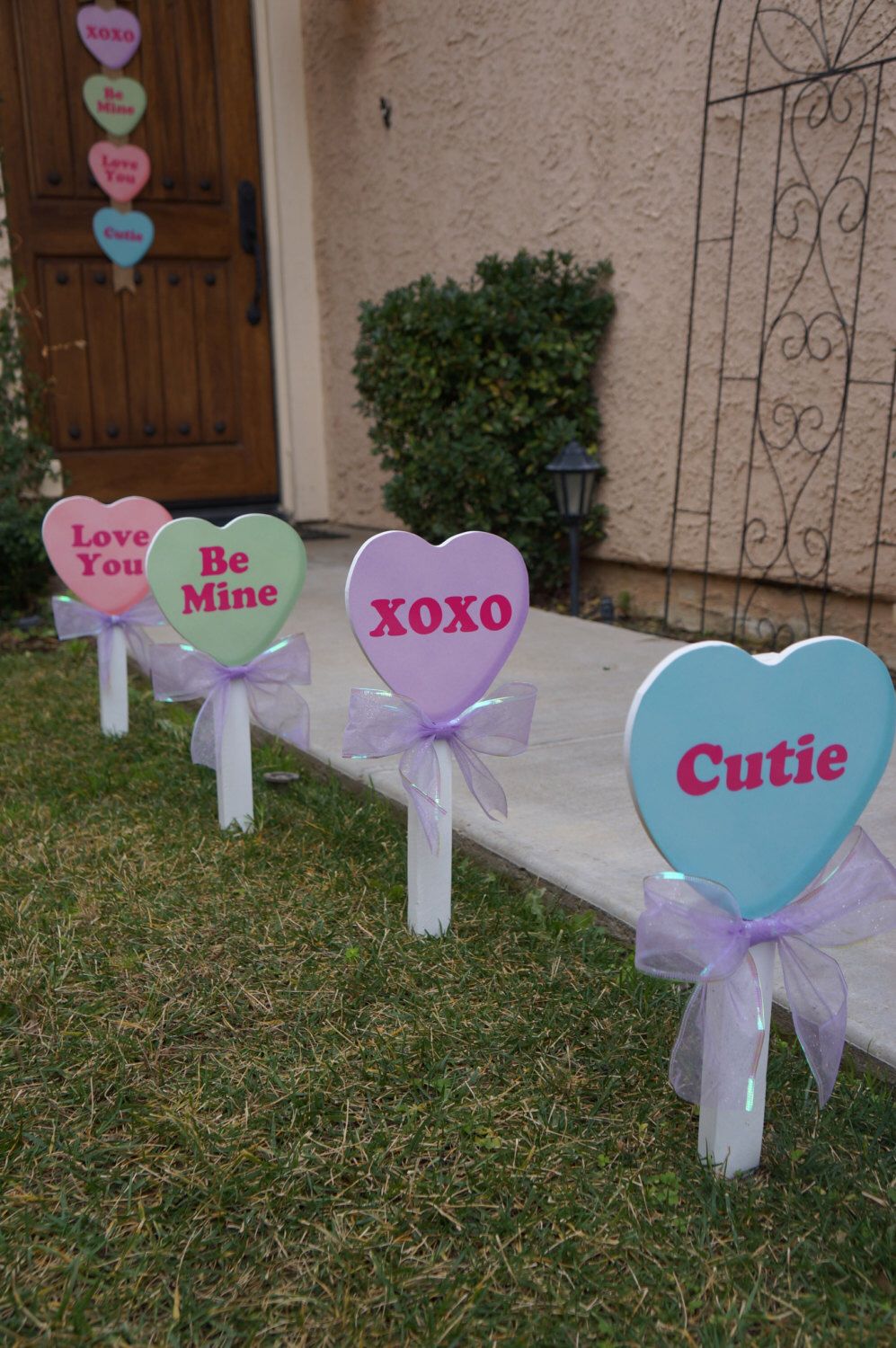 DIY Valentine's Yard Decor That Hangs From Trees
If you have big trees in your front yard, why not use them to display your DIY Valentine's Day decor? Though these might only last outside for a day (and only if the weather holds out!) they look simply adorable and really work well to get you in the mood. To create, you'll want to cut variously sized hearts out of pink, red, and white construction paper. Attach them all to a yarn (to create a kind of garland) and string them through your trees for a fun holiday look.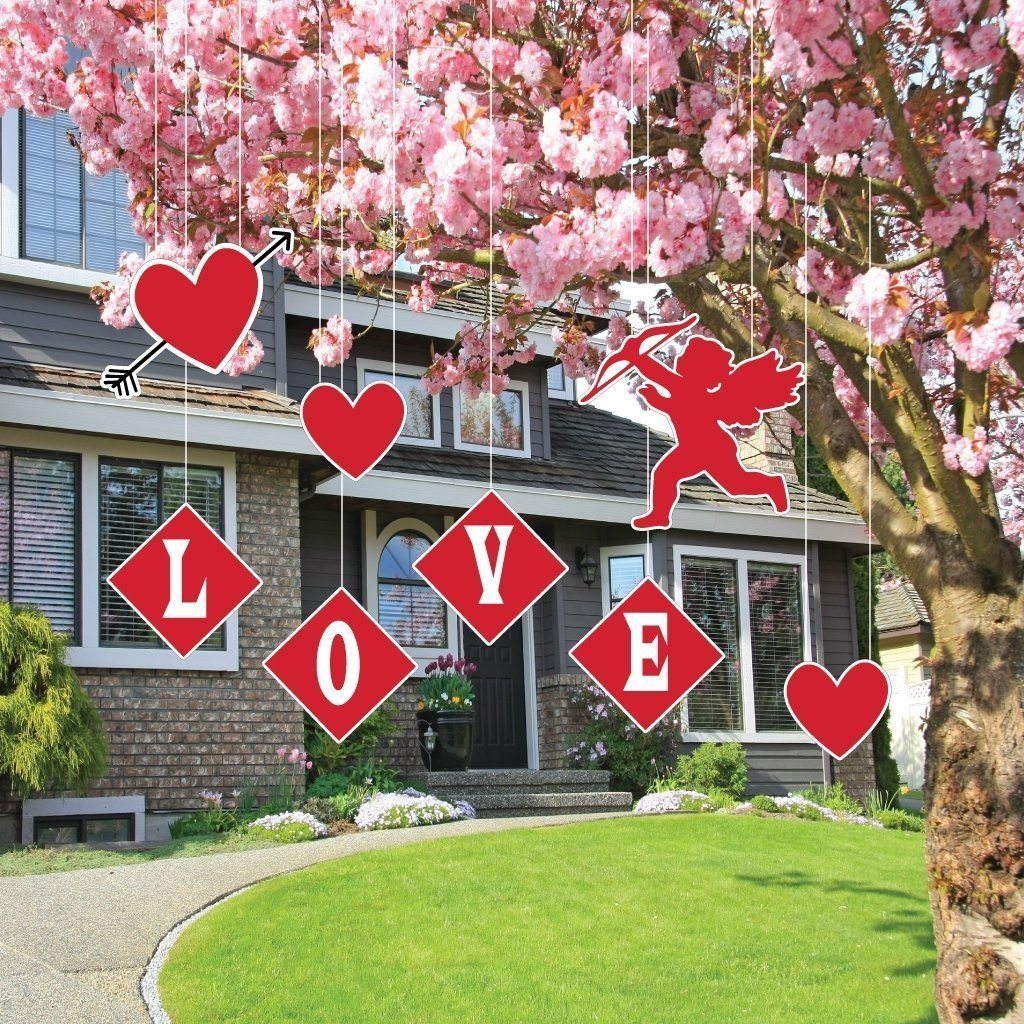 DIY Valentine's Day Decor For Flower Pots
Though it might be a little too cold in your neck of the woods to display these flower pots, you can decorate them so your porch looks a little more holiday-friendly. Create flowers out of scrap wood. You'll want to use a jigsaw to cut out the heart shapes, and then attach them onto a wooden dowel. Paint the hearts in your desired pattern or color and then place them in the pot to look like fake flowers.

DIY Valentine's Day Decor For Window Boxes
Cut a few more wooden hearts out of old plywood. Paint them like conversation hearts or go with the classic all red. Once the paint has dried, stick these in your flower boxes for a really fun holiday look.