I love heading to the thrift store and checking out what I can get for my home for cheap! It's so much fun to take old things and repurpose them into something newer! What's even better is that a majority of these thrift store crafts are super easy to make and even cheaper. Who doesn't like that! Take a look at these awesome thrift store crafts below.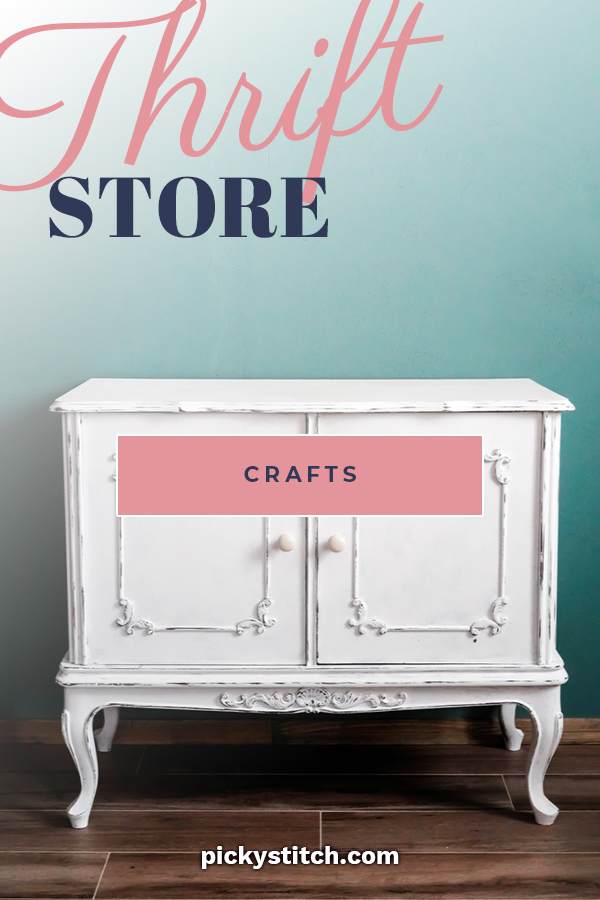 Thrift Store Craft Ideas
For an easy thrift store craft idea, turn an old set of kitchen canisters into something a little more suitable for the decade with a coat of chalkboard paint. Cover the surface of the canisters in a few layers of chalkboard paint. Let fully try and run a piece of sandpaper over the surface if you wanted to give it a rough look. Fill with the kitchen staples of your choice and write what's what on the front with chalk. This is one of the easiest thrift store craft ideas that I have been able to find. What's better is that it is a creative thrift store upcycling project, too! Psst..you can find another great upcycling project below!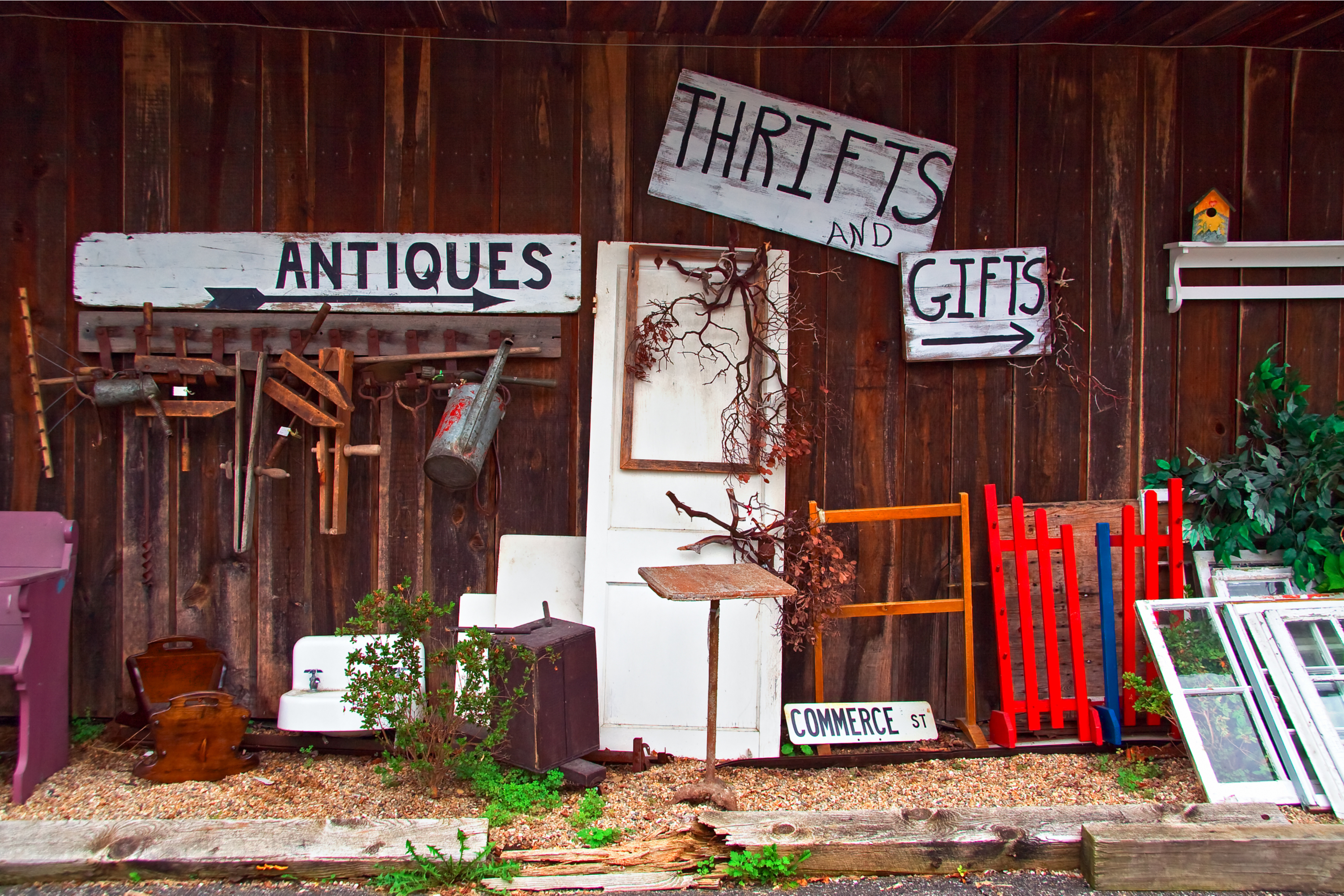 Thrift Store Crafts: Projects/Makeovers
I love to upcycle just about anything that I can get my hands on. Recently, I found a fabulous old dresser at the thrift store. The only problem was that it didn't quite match my home decor. Fortunately, with the help of 
this tutorial
, I was able to completely makeover an entire dresser and turn it into a wonderful vanity for my bathroom. It matches so much better now.
Thrift Store Crafts: Upcycling
One of my very favorite thrift store craft ideas is turning an old ladder into a plant shelf. Literally, all you have to do is find a ladder large enough for your space and use some old plywood sheets (cut to size of course) to lay between the rungs to create shelves. Attach with screws and give the whole thing a coat of paint to update it further. Wasn't this easy?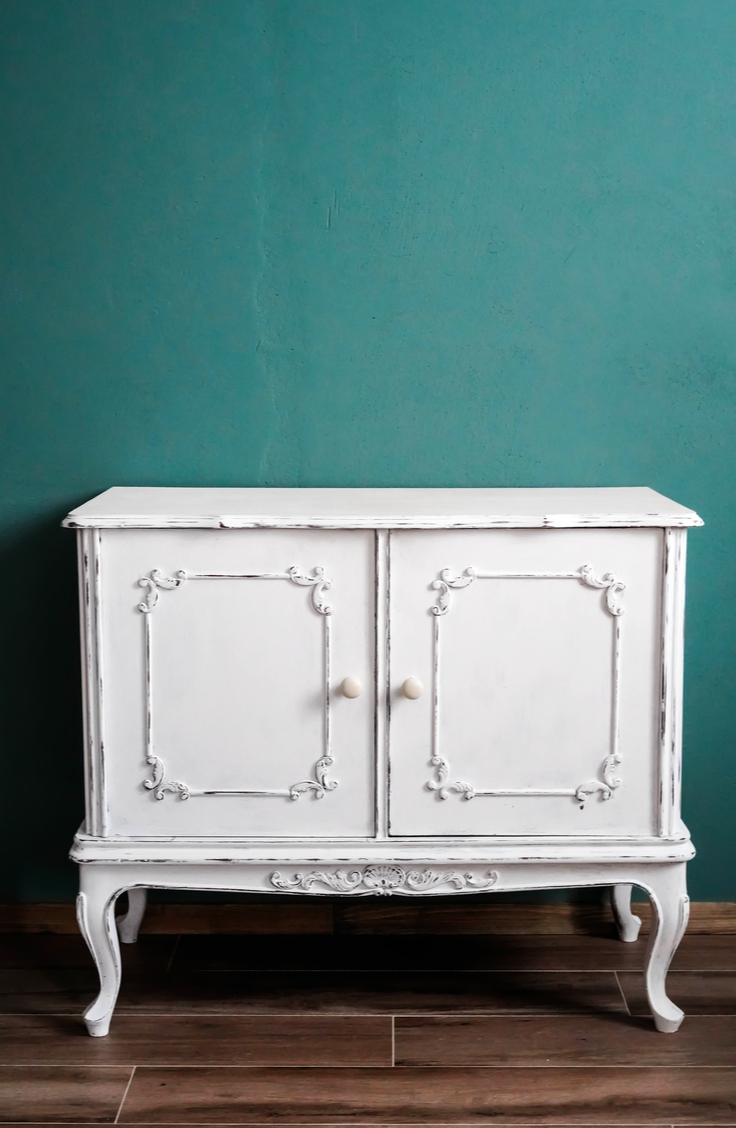 Thrift Store Crafts: DIY
Though just about every thrift store craft on this list could be considered a DIY project, one of my favorites is this 
Hometalk tutorial.
 They show you how to turn an old mirror (or even simply a picture frame!) into an awesome chalkboard. I like to use things like this to write down my grocery list or even keep track of chores for my kids (though they don't love this!).
Thrift Store Crafts: To Sell
One of my friends constantly heads to the thrift store looking for pieces to repurpose and sell. She's gotten so good at it that she's opened her own specialty store selling her repurposed wares. But guess what? You could do that, too. All 75 thrift store crafts 
on this list
 would make for great things to sell on an online profile.