Growing up, my Mom staged this absolutely adorable photo shoot where each of my siblings and myself wore a cute cabbage patch cap. She made the cabbage patch wigs herself, and we did look just like little cabbage patch dolls if I do say so myself!  If you want to do something similar for your own little cabbage patch kid, check out some of the ideas below to make your own crochet cabbage patch wigs.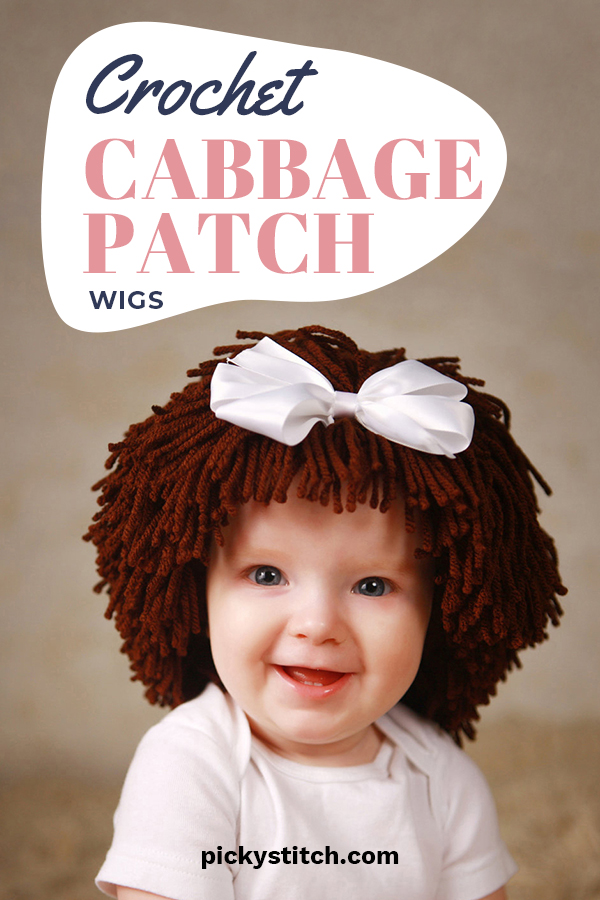 Crochet Cabbage Patch Wigs: Ideas
One of the best things about making your own crochet cabbage patch wigs is that there are a variety of designs and styles to choose from. You can go with  a short blonde bob, long brown curls, or even two adorable pigtails up top! Of course, no cabbage patch wig hat is complete without a bow or two to tie things off. Make sure you pick one that matches the style of your kiddo! Check out some of the photos below to for some design ideas.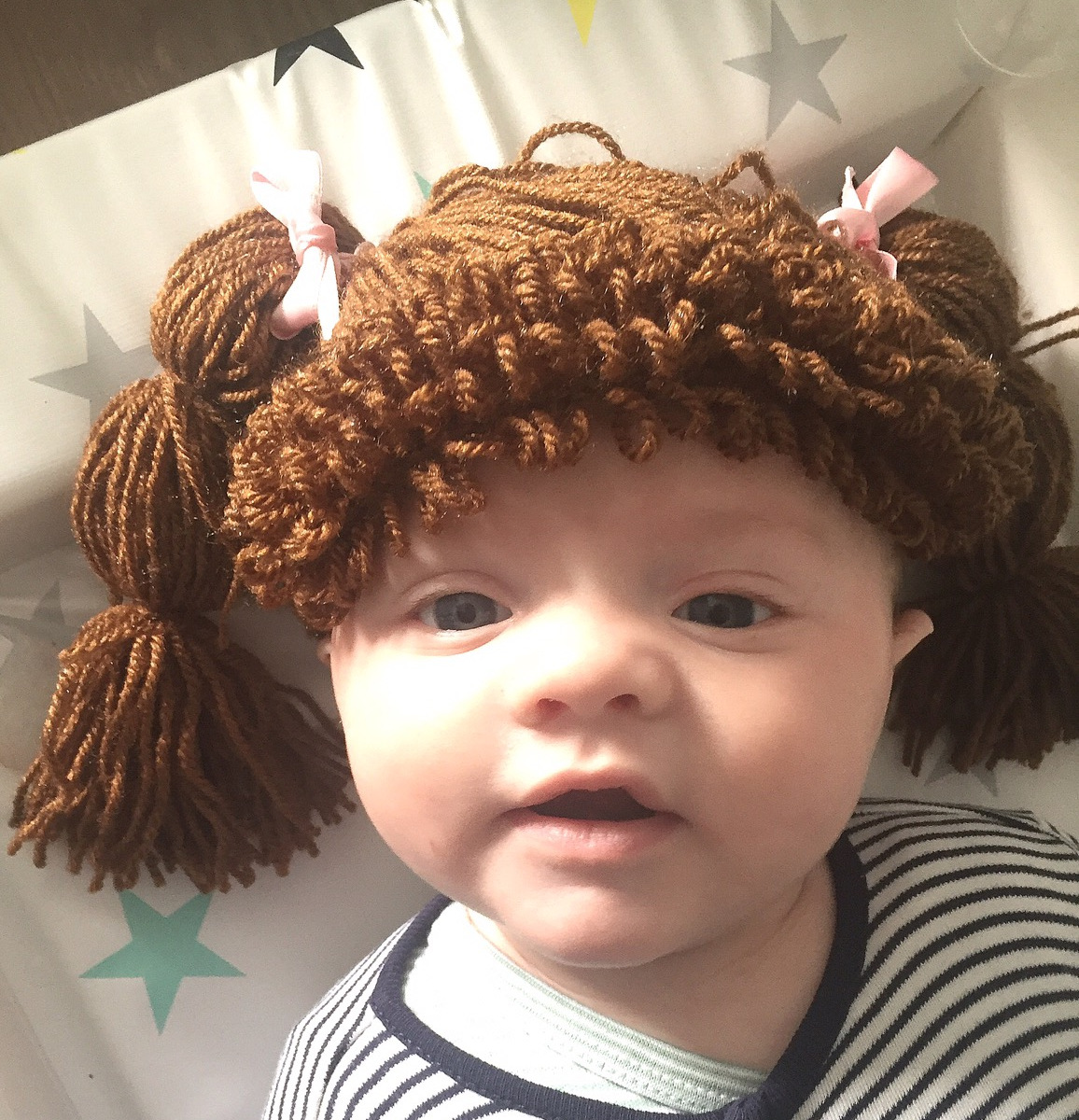 Image from Annas Restringing
Crochet Cabbage Patch Wigs: Free Patterns
Of all of the patterns I used on my own kids, this one 
from Etsy
 was by far my favorite. It's super inexpensive and was easy enough that even the most novice crocheters could make it happen. Even better, the pattern shows crocheters how to easily account for the head size of the child you are designing it for. There's nothing worse than accidentally making a hat to the wrong size!
Remember that the pattern you choose to use for your wig is going to affect it's design. Make sure that you pick a pattern that reflects your end goal.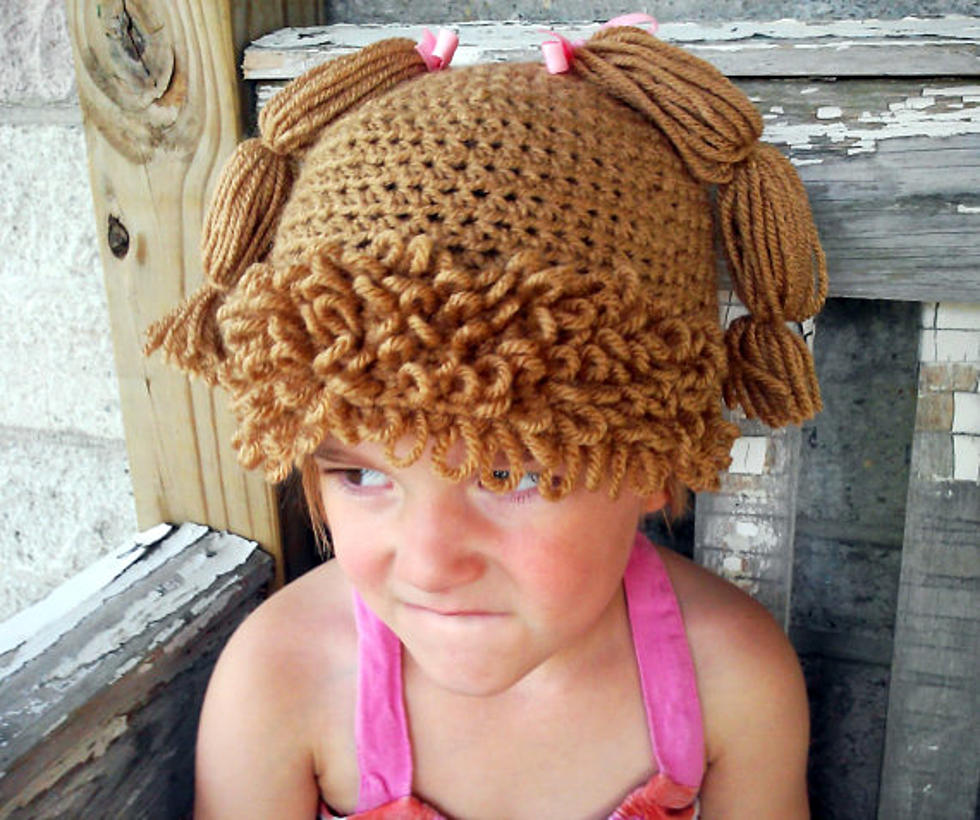 Image from WBSM
Crochet Cabbage Patch Wigs: DIY
There are TONS of different DIY patterns for crochet cabbage patch wigs. However, before you begin making your own, make sure that you have the supplies needed for the DIY project. You'll need: worsted weight yarn, a size H crochet hook, a tapestry needle, some white ribbon, and a stitch counter. If you're lucky, you may even get to avoid leaving the house for supplies.