My husband is half Irish so we LOVE to make a big deal about St. Patrick's Day. Plus, my kiddos absolutely love running around looking for the family leprechaun on the special day. Though only one day a year, I like to have my porch completely decorated in the weeks leading up to the holiday. Here's what I am doing with my St. Patrick's Day porch decor this year!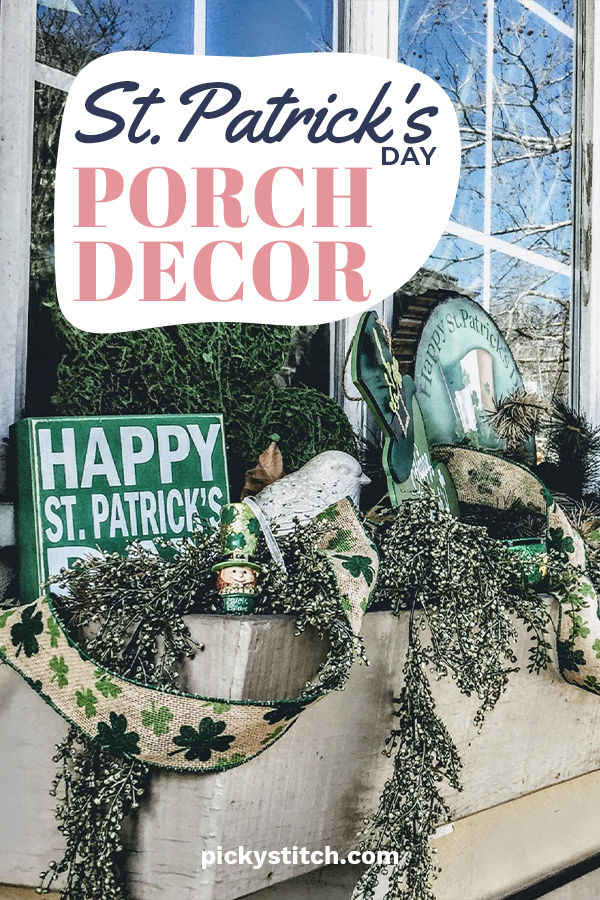 St. Patrick's Day Porch Decor: DIY
No front porch is complete without a few pillows placed strategically around your furniture! Even better, it is super easy to completely customize your throw pillows with a funky fabric or even sewing pattern. Check out this post for some design ideas to get you going on your own pillows.
While you're DIYing, why not make a little sign out of scrap wood to better welcome your guests? Start with three 2x4s, all attached together and cut to your desired size. Cover your wood in a layer of green paint and wait for it to fully dry to move on. Once dry, use a stencil (I 
like this one
) and spray paint your holiday message on the sign. Place anywhere that you see fit on your front porch. Pretty cute, right?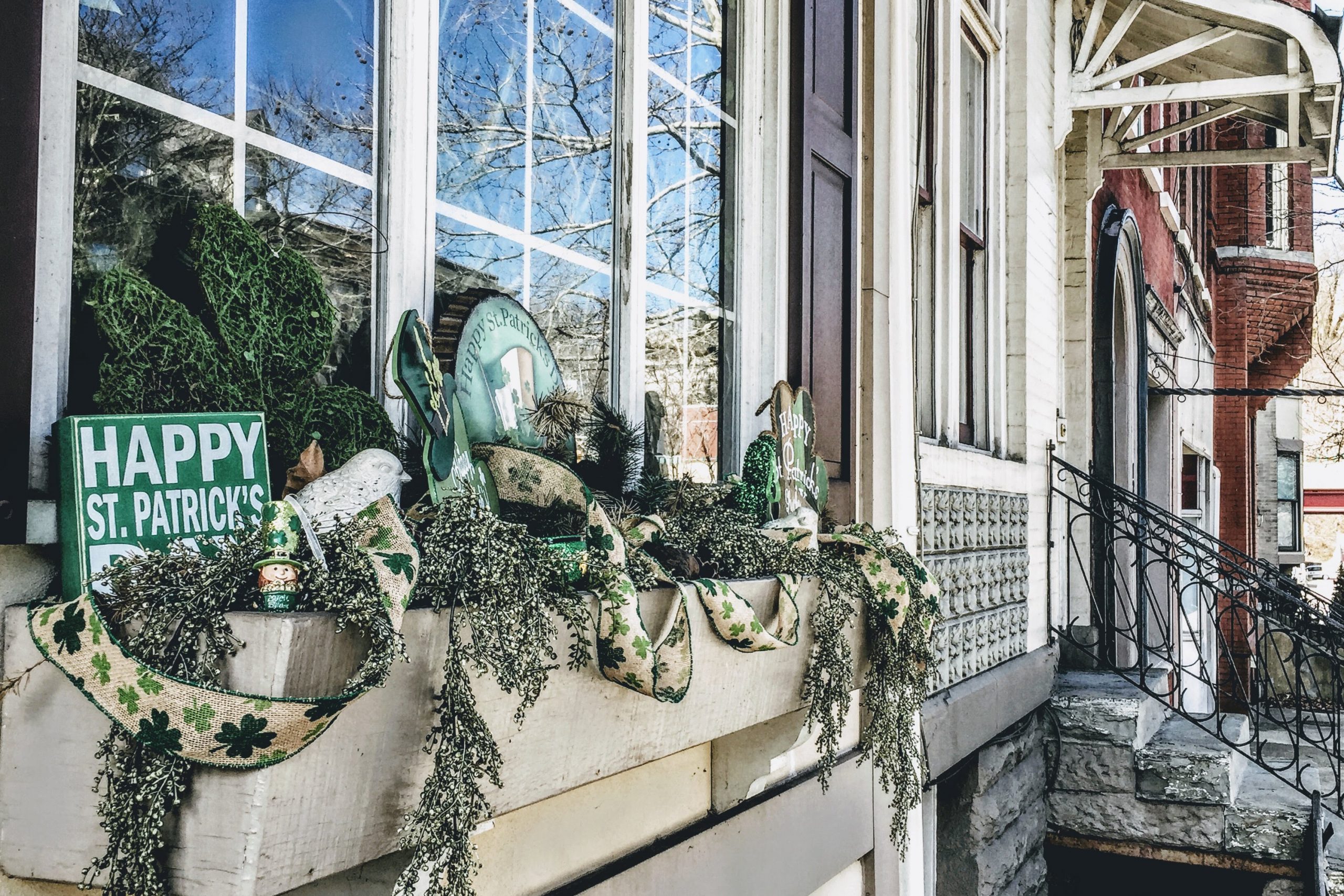 St. Patrick's Day Porch Decor: Lights
Fill a large lantern (you can find these at IKEA or any other home goods store) with several large electric candles. Complete the holiday look by tying different patterned ribbons around the handle of the lantern. If you like the look, make one more and place these around your front door. Don't forget to light them up at night! Additionally, you can wrap string lights up in the lanterns for a similar look that is just a bit brighter. It's completely up to you!
Of course, you don't have to do much work at all to find lights that would look good on your St. Patrick's Day porch! Here are some for 
super cheap on Amazon!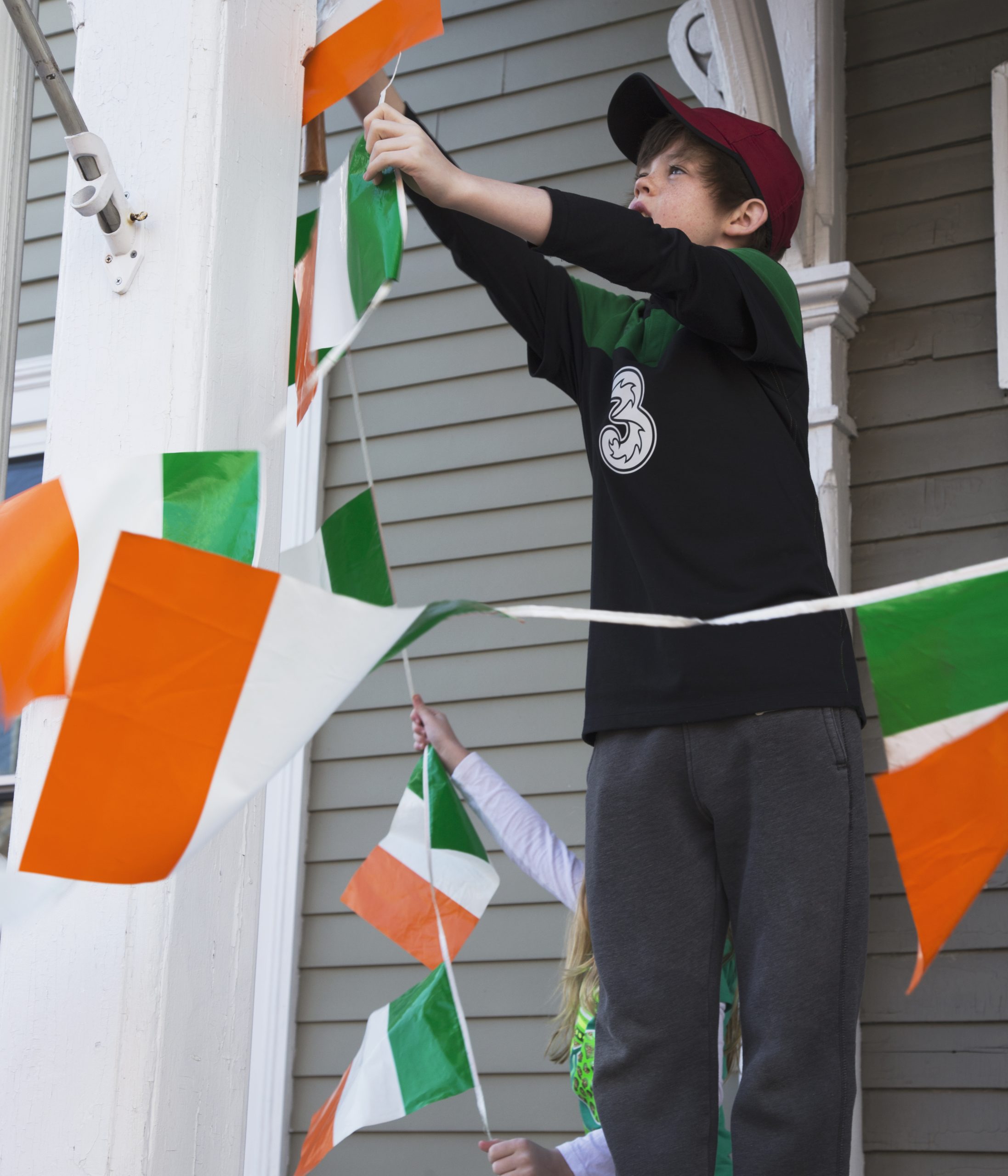 St. Patrick's Day Porch Decor: Door Hangers/Wreaths 
No porch is complete without a wreath or a door hanger of some sort! Pick up various greenery or other accessories from your local craft store and use a wreath form and flora wire to attach everything together and make your vision come to life. Just take a look at a few potential ideas you could make below!