Our family dog is definitely a crucial part of our family! He's even made regular appearances in our family photos! We want our pup to be just as comofortable in bed as we are, and our furry friend definitely needed a new bed! He had been sleeping on the same one for as long as he became a member of the family!  You might be shocked at how easy it is to make a new one for your dog!
Turn a wicker basket into an adorable bed for your small pooch! Don't skimp on the cushion, and use this tutorial from Country Living.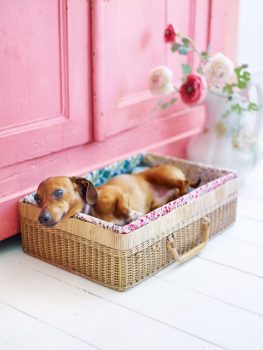 Are those repurposed drawers I see? Absolutely! Don't they look incredible when turned into a set of beds? This is one of the easiest projects featured. Use the tutorial from The Liz Marie Blog to recreate these in no time at all.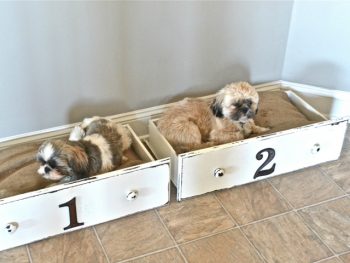 We aren't slowing down with these repurposing projects! This dog bed gets it's framework from a vintage suitcase. Find the full tutorial from Modern Dog Magazine, and stop by your local thrift store to see if they have any suitcases you could use!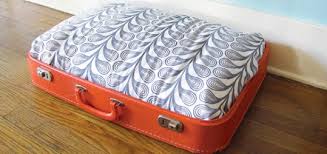 Is less more in your household? This minimalistic "pillow" bed could be the perfect project for you, and the perfect place for your dog to nap!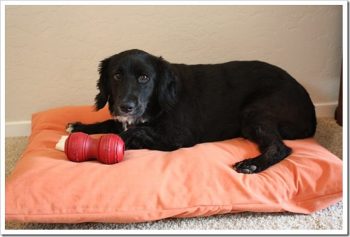 Pallet wood comes to the rescue–again! Use stained pieces of pallet would to create a plush and super comfortable bed for your puppy. How cute are those pillows? Idea from Pallet Projects.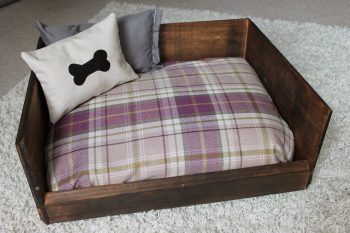 Perfect for all dogs, this DIY bed is also another one created from a few old pallet planks. I had trouble finding the original source for this project, but here is a link to Pallet Projects, and they have tons of tutorials just like it!