I have the fondest memories of summers in the backyard spent putting on plays! Inspire your kiddos to create similar memories with a backyard "stage." You'll need curtain clips, and about 6 yards of your favorite fabric. Prepare for endless entertainment!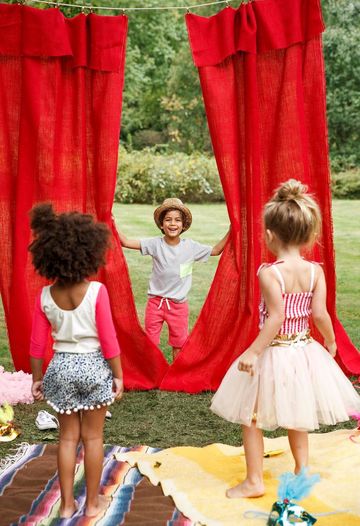 Playing in the sandbox can get hot! Keep the kids cool by creating this sandbox and bench duo. You'll save room, and your kids will love it! From Stately Kitsch.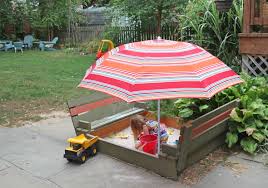 I don't know about you, but I don't think that a backyard is complete without a DIY tree swing! This one from A Beautiful Mess is extremely easy!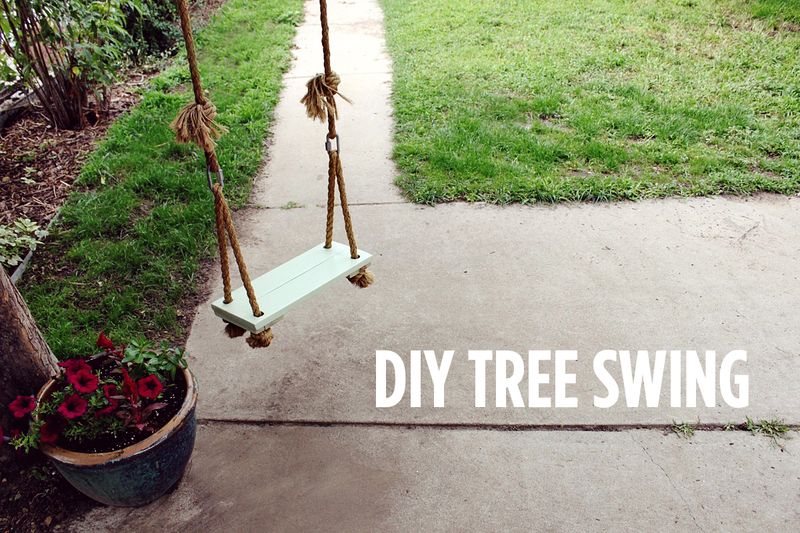 Gather your old sheets, blankets, and towels and allow your kids to create the best backyard fort. I could hang out in one of these for forever!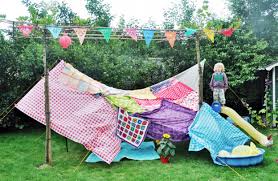 Repurpose your old wine bottles while creating an outdoor oasis! Learn how to make one for yourself at Bob Villa.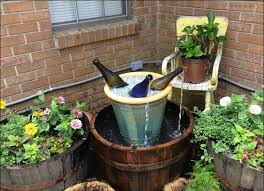 Miniature fairy gardens add a whimsical vibe to any yard! Incorporate your kids into the design process, I'm sure they'd love to play around with the mini figures!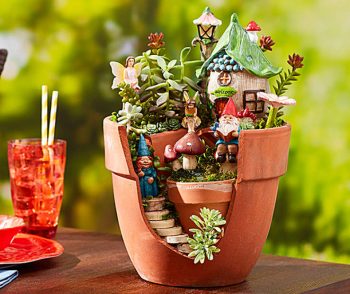 For hours of safe summer fun, you may want to consider burying your trampoline! The project is definitely tedious, but you can relax knowing your kids are less likely to get hurt!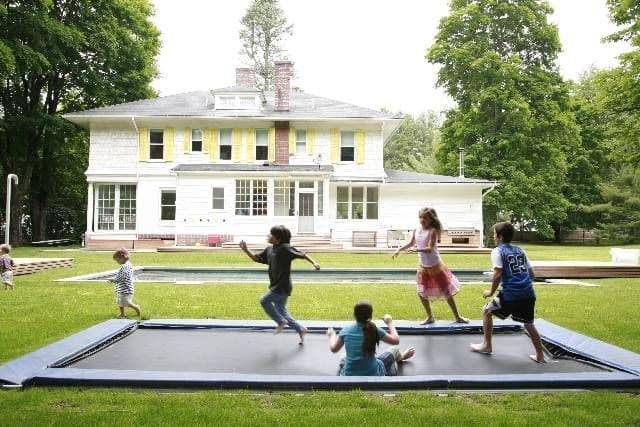 eHow has a great idea for those of you looking to reuse and repurpose any kiddie pools. This looks like a blast! I'm thinking of doing something similar for my Fourth of July party.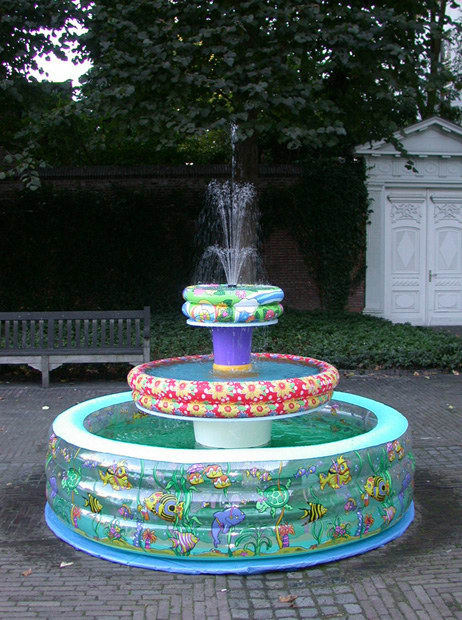 Dying to have a water party, but don't have a pool? Never fear! It's still possible to cool off, and have a blast. Hang water balloons from tree branches and have your kids "take a whack at it." So refreshing! Find the idea and the tutorial at Milk Allergy Mom.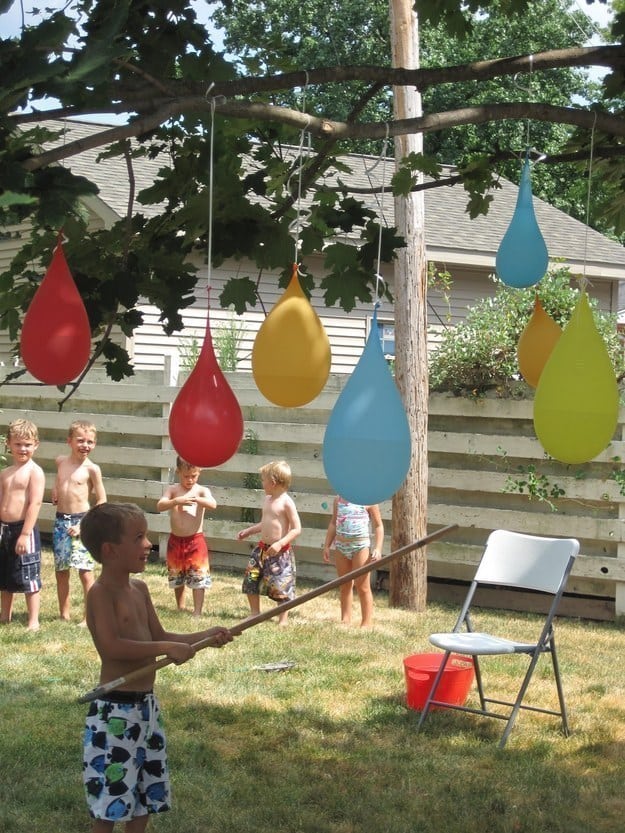 Plant a ring of sunflowers and watch them turn into the best reading nook when bloomed!