I am definitely one of those people that has a plethora of old t-shirts. Really. There are at least two drawers full of t-shirts I haven't worn in YEARS in my bedroom! Instead of using up tons of my precious storage space, I've decided to set out to find a bunch of ways to reuse my old clothing. Here are a few of my favorite!
Click the link above to access the tutorial to make this cutout dress your own. Yes, this really was created from an old t-shirt! I want one for myself!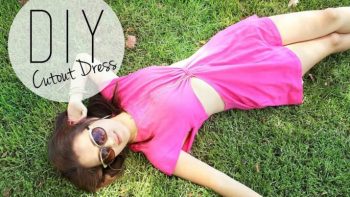 Coffee and Vanilla has a great tutorial that shows even the most inexperienced DIYers how to use their old t-shirts to create a DIY rug.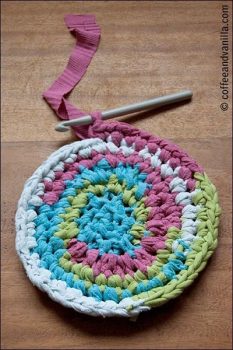 Save the planet, and save your old t-shirts from the dumpster! These DIY grocery sacks are great for quick trips to the grocery store!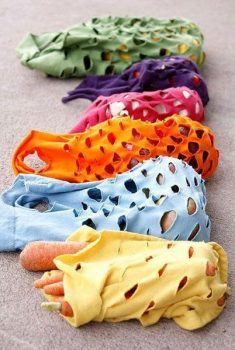 I know it's hard to believe me, but these were really created using a set of old t-shirts! Use them to store fruit, and other odds and ends!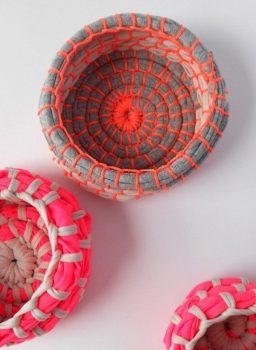 Money Saving Mom figured out how to knit a bunch of old t-shirts into a set of REALLY absorbent wash cloths. You could give these as a gift and no one would ever know!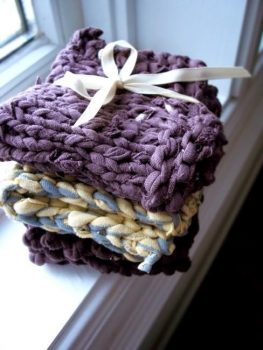 Get your kids in on this fun craft project! It's perfect for an afternoon of Summer boredom. Have them use their unwanted t-shirts! You'll cut down on clutter, and entertain your kiddos with this craft project. What a win-win!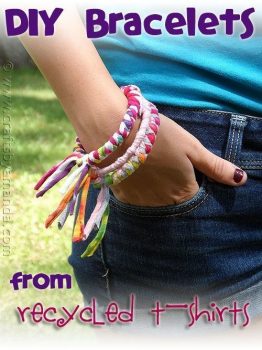 One Good Thing By Jillee has a great tutorial for anyone needing a new tote bag! You could also use these as grocery bags, if you didn't like the previous idea.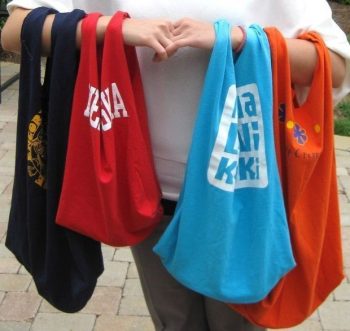 Johnny is the genius behind this fashionable project. It's a little difficult to create, but you can always purchase on off of his Etsy shop instead!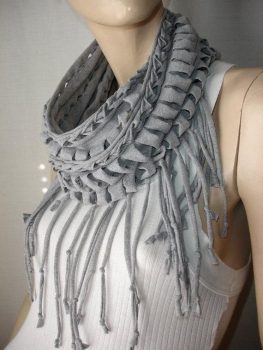 Keep baby warm (and fashion forward) with this project from Love Stitched. You can make it in less than an hour, and I guarantee you'll also want to make one for yourself!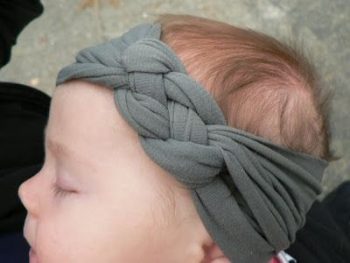 No one will ever have to know that your stylish skirt was created from an old t-shirt! Well, not unless you tell them, of course!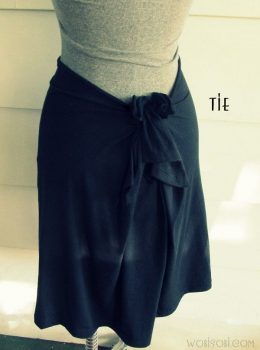 The pom-poms are made from scraps of t-shirt fabric, and then strung on a gold chain. What a great piece of jewelry, for almost no cost at all!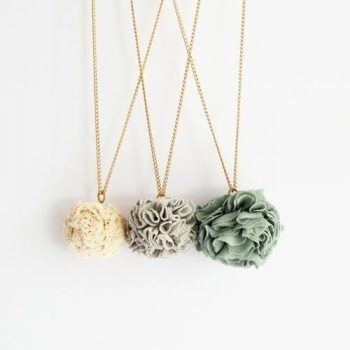 This headband isn't the only DIY headband project that I Am Mama Hear Me Roar came up with. Pop on over to her site for a list of no-sew headband projects for baby!