I am definitely one of those women who thorougly enjoys having a bathroom stocked full of her favorite products! Unfortunately, our bathroom is pretty small and my poor husband has no room (okay, well he has room, but not ENOUGH) for his must-have products.  Here are a few of my favorite ways to make the most of a tiny bathroom while maximizing your storage space.
Adding a few shelves to that area behind the toilet can go a really long way! Use it to store things like extra towels, toilet paper, and even throw a few accent pieces up there! When you move storage space to the wall, you are creating more storage space in the cabinets!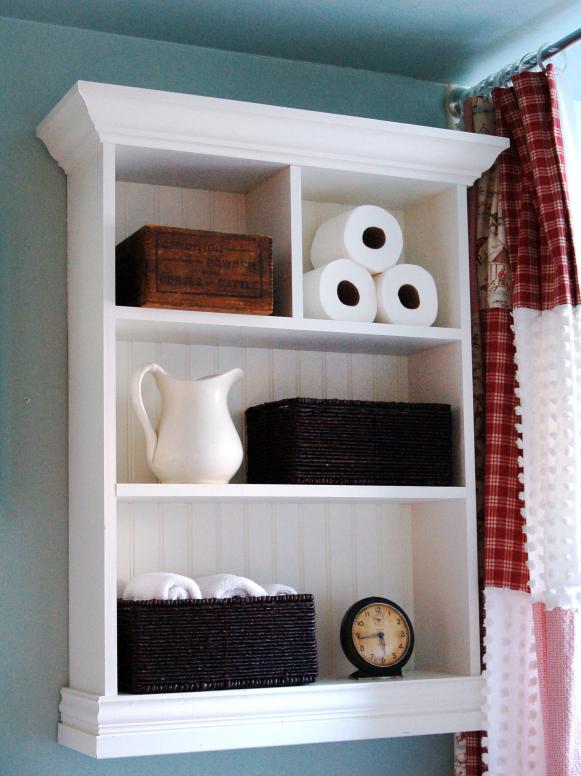 Organize Your Medicine Cabinet
Really. It's time. I know you've been putting it off! The only things that should be in your medicine cabinet are products and tools that you use on a daily basis. Stow away any other less-used items in baskets under your sink! Move any medicines that could be potentially harmed by humidity in the kitchen instead. Now, isn't that better?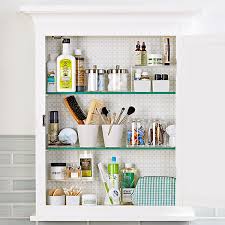 How Do You Organize Your Makeup?
Makeup products can be a serious pain to store and organize! Keep your makeup products organized in a "expandable cosmetic drawer." These puppies fit right into your already existing drawer, and there are specific kinds available for lipstick, eyeshadows, and just about everything else!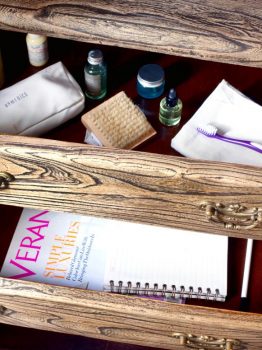 Check Towel Storage (Image from House of Hempworths)
Do you have enough space to accomodate all of your towels? If not, it might be time to invest in some towel hooks. Towel hooks are much more inexpensive than towel racks, and they're incredibly easy to mount onto the wall.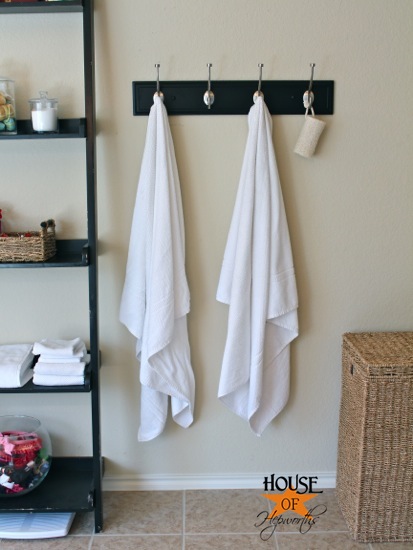 What About the Space Over Your Toilet?
Looking for even more storage space? I reccommend looking into over-the-toilet bath furniture. There are tons of different styles available! Pick one that comes with cabinets or shelving. The one pictured below is from Pottery Barn.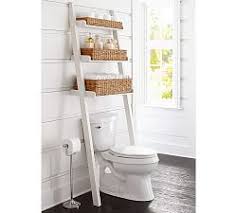 Keep Hair Products Together
Alright, you caught me. My amount of shower gel is ridiculous, and so is my amount of hair products! Keep everything stowed away and off the counter by purchasing an under-the-sink storage bin specifically for hair products. This is great if you need to clean up in a hurry, just throw all of your supplies into the bin and go! I can practically feel my husband's excitement over this quick project!