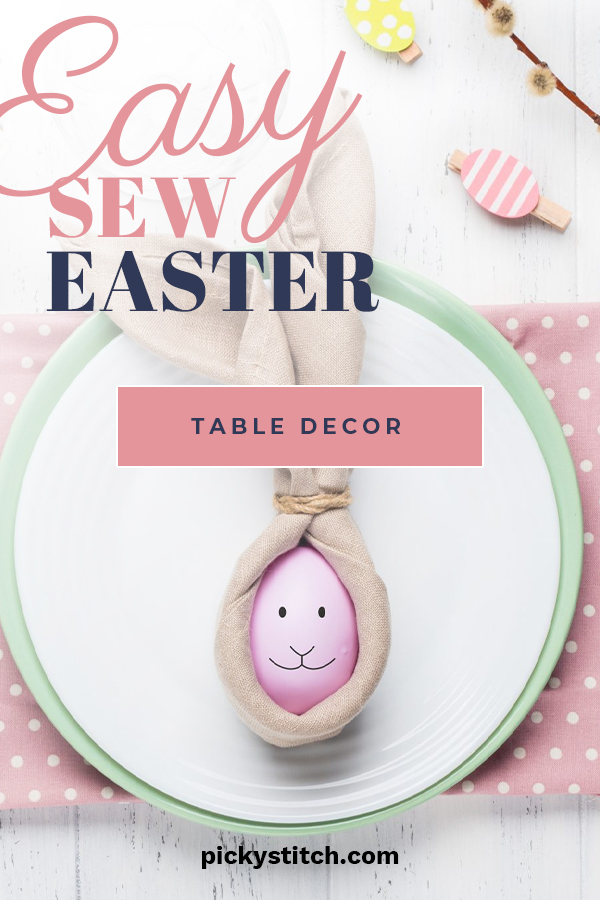 I'm going to be completely upfront and honest with you: I'm a pretty crappy sewer. Sure, I know my way around a machine and can fix small holes in jeans and things like that, but I'm nowhere near as crafty as I ought to be. That's why I'm absolutely in love with these easy-sew Easter table decoration ideas. All of the ideas on this list are such simple sewing projects, and you'll get tons of compliments on your creation! Check out a few of my favorite ideas below!
Easter Table Decor
Gingham Table Cloths and Napkins
This year, I'm going with a gingham theme and the photo below was my inspiration! Look at how seamlessly everything blends together on the table below. Not only does the blue and tan gingham look incredible paired together, but the bright bouquet of flowers really ties the whole thing together. Believe it or not, it's relatively easy to sew yourself a table cloth. Simply pick out your favorite color of gingham (or colors) and purchase a bolt of it. Typically, bolts of fabric are the perfect amount to cover a table 2-3 feet wide. After you've purchased your fabric, all that's left to do is wash, iron, and hem. Voila! Your Easter table cloth is complete. Time to eat!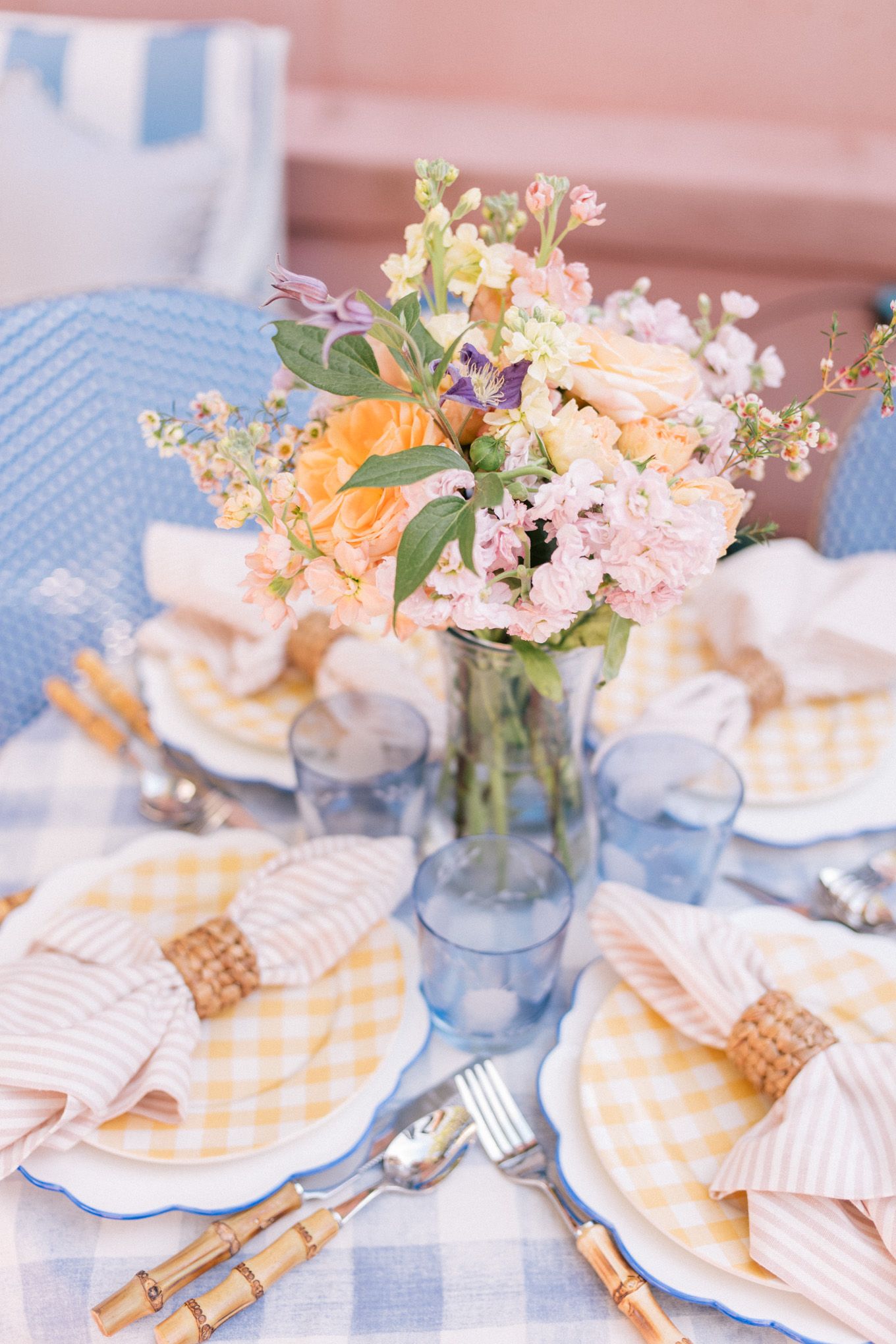 This image was originally posted on Gal Meets Glam