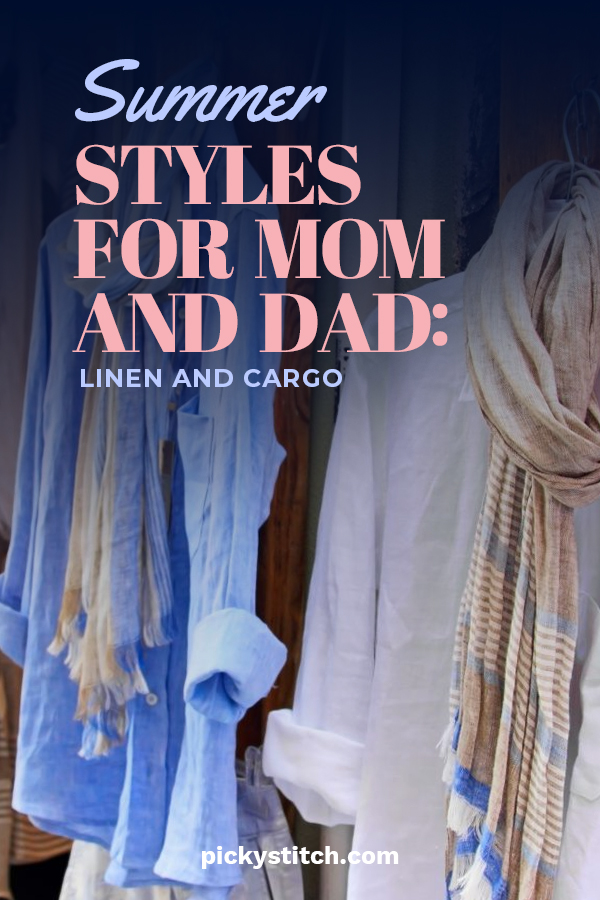 It's finally started to warm up in my neck of the woods, and I was even able to break out a pair of shorts last Saturday! And after a long winter, I'm eager for the warm days of summer and tank top tan lines and I'm even willing to just skip Spring! However, when I put on my pair of shorts last Saturday, I realized something: my Summer wardrobe seriously needs to be updated! And then I looked through my husband's and had the very same thought. Time for a shopping spree, I guess? So away we went to Old Navy where I fell in love with this summer's hottest trend: linen and cargo.
Linen
I am all about linen. I'll literally wear it in any shape or form! So when I learned that linen is one of this season's hottest looks, I knew I was going to love this year. Though most people think of white shirts when thinking of linen, it's actually available in a variety of colors. That means you can wear whatever color you want, while still reaping the breathable benefits of linen. You won't have to worry about pit stains when wearing it because it'll keep you cool all day long. I have found linen shirts at Old Navy for men, women, and kids. Time for a family picture?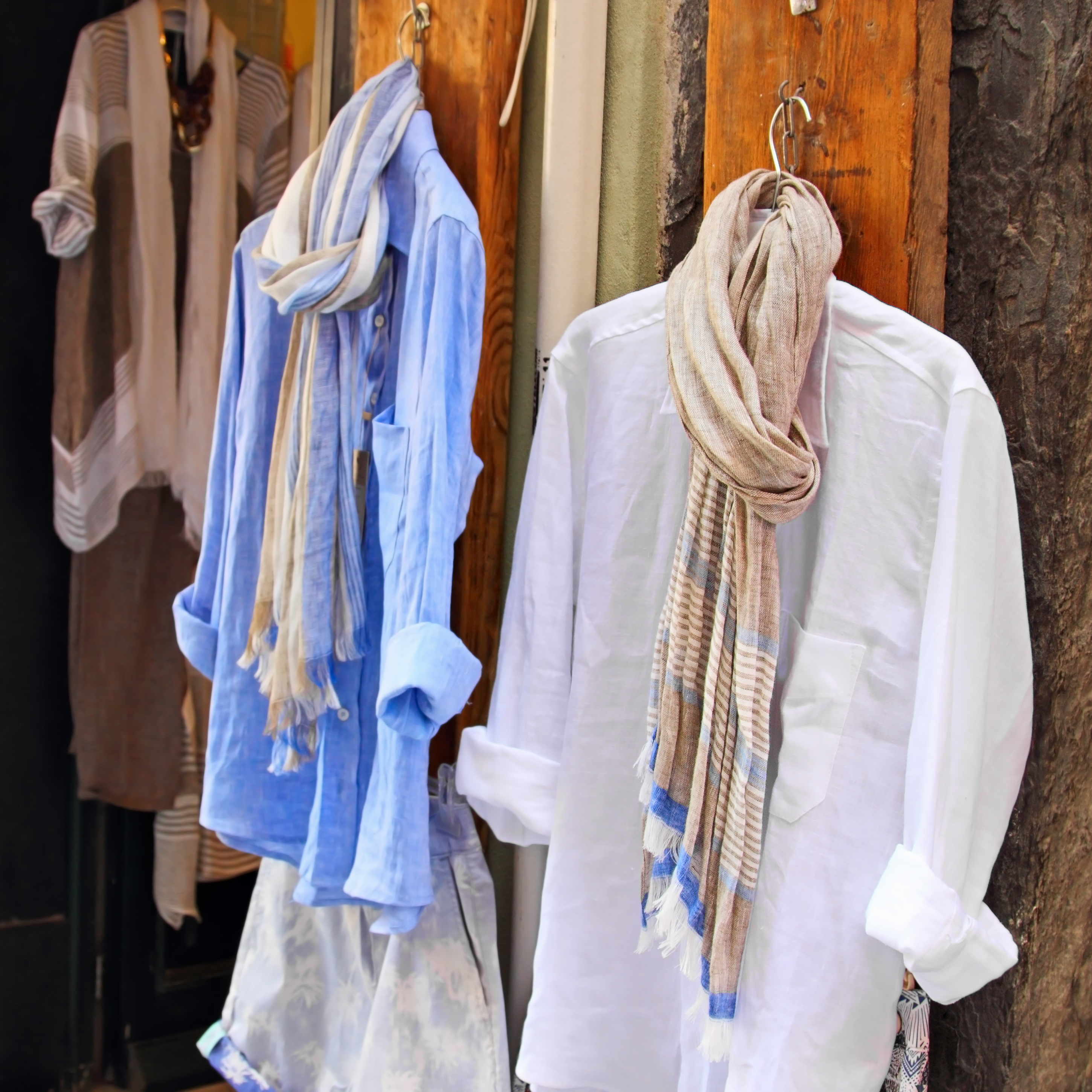 Linen Dresses
Like I said, linen comes in almost every shape and form. So why not pick up a fabulous linen dress like the one below? Not only is the pattern totally on point for summer, but this is the perfect thing to wear on a hot, humid day. Purchase linen dresses here.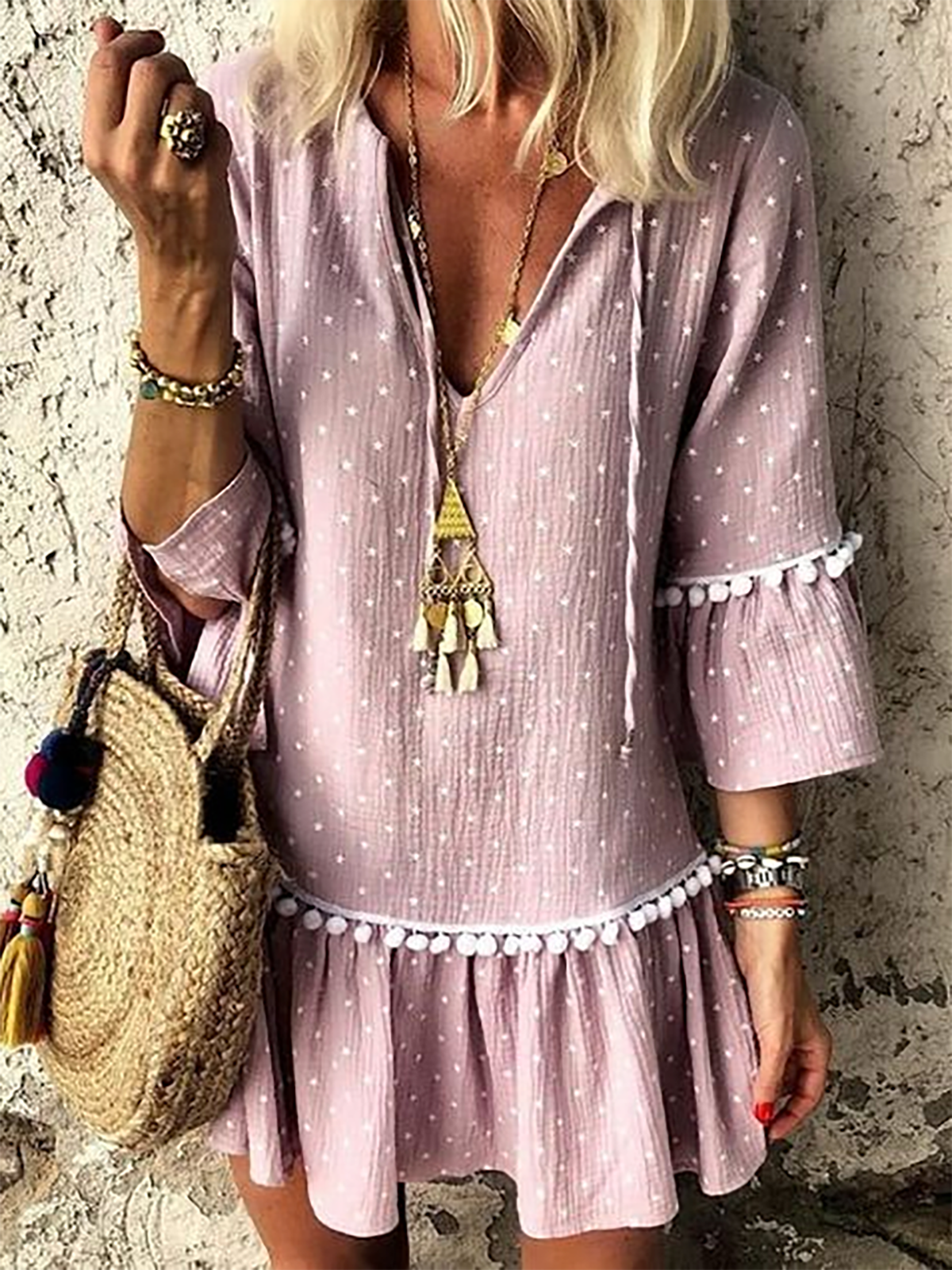 Linen Trousers For Men (And Women!)
Speaking of keeping cool, the men in our lives need something airy as well! Pick up these fabulous linen khakis from Hugo Boss so your husband has something to wear to the beach AND to work. It's not every day that you find such a versatile pair of pants. I want a pair for myself!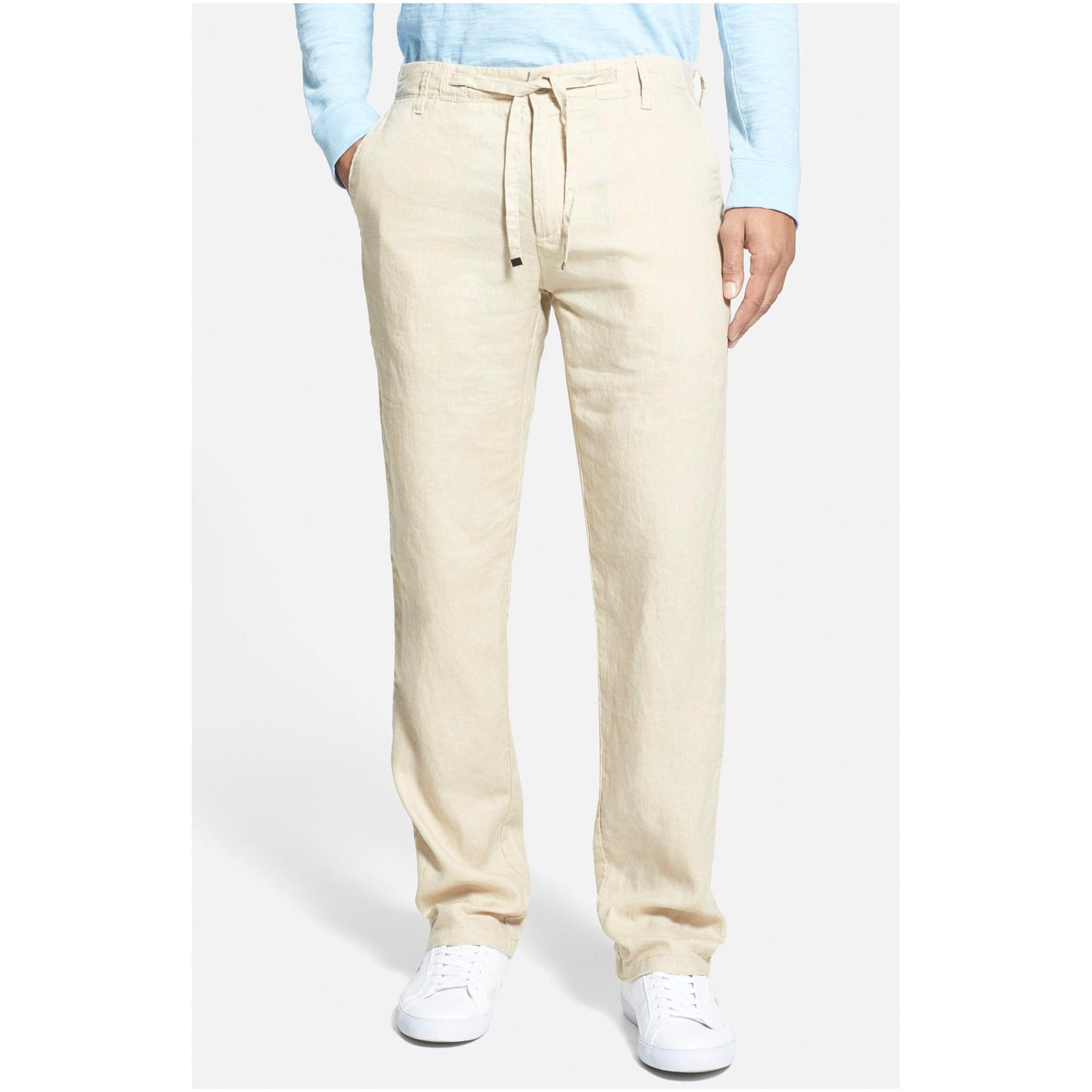 Cargo
Cargo isn't a thing of the past. In fact, it's coming back with a rage this summer. A wearable (and functional) style for both men and women, cargo can be worn in a myriad of ways, from cargo pants to shirts and jackets.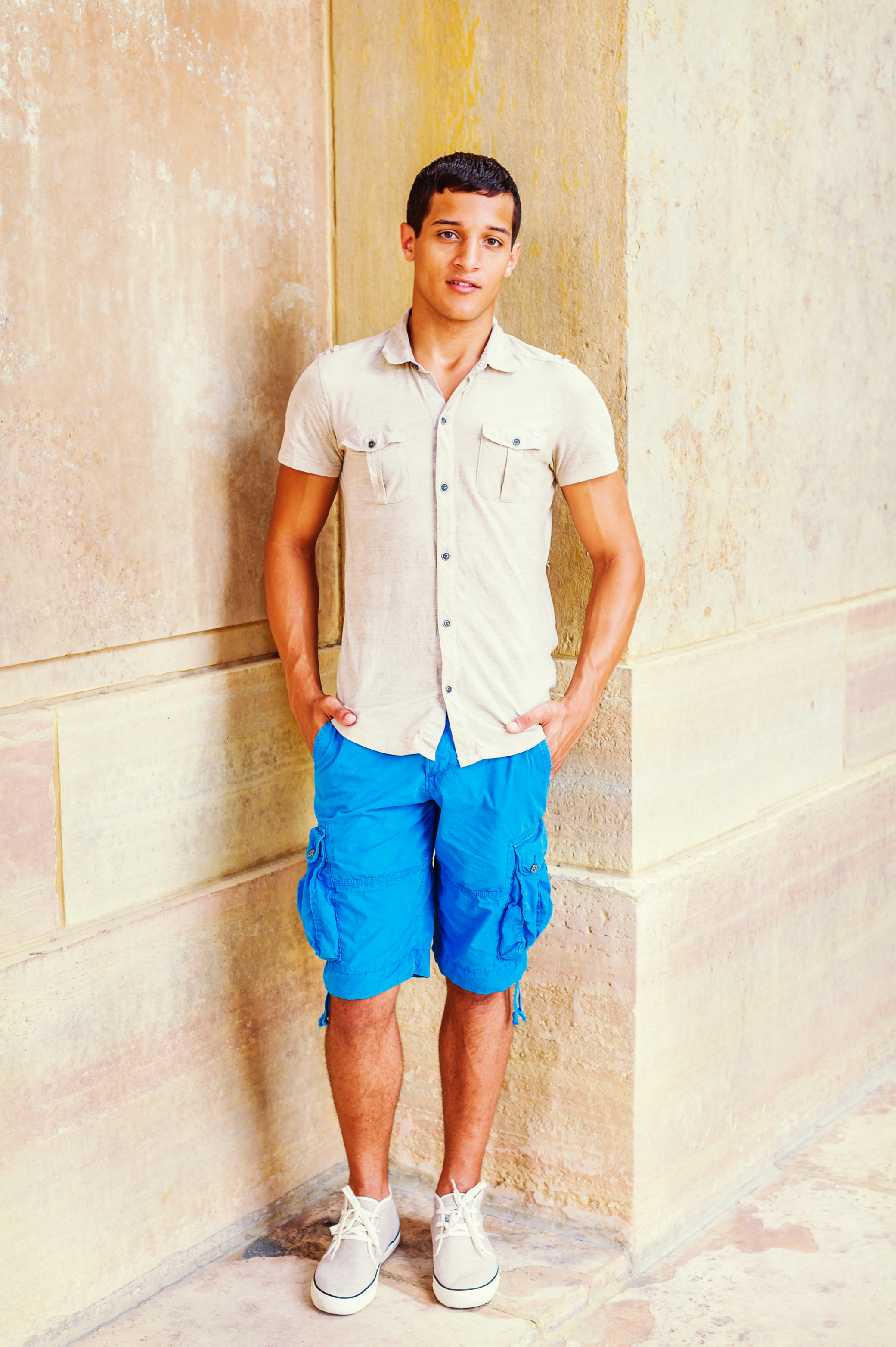 Like linen, I really love the versatility of cargo, because even though it's summer, cargo pants are still a great option! Though I won't be wearing a crop top like this any time soon (having my babies made this nearly impossible) I love the pants and would definitely pair them with a silk tank top or something similar. These pants just look comfortable!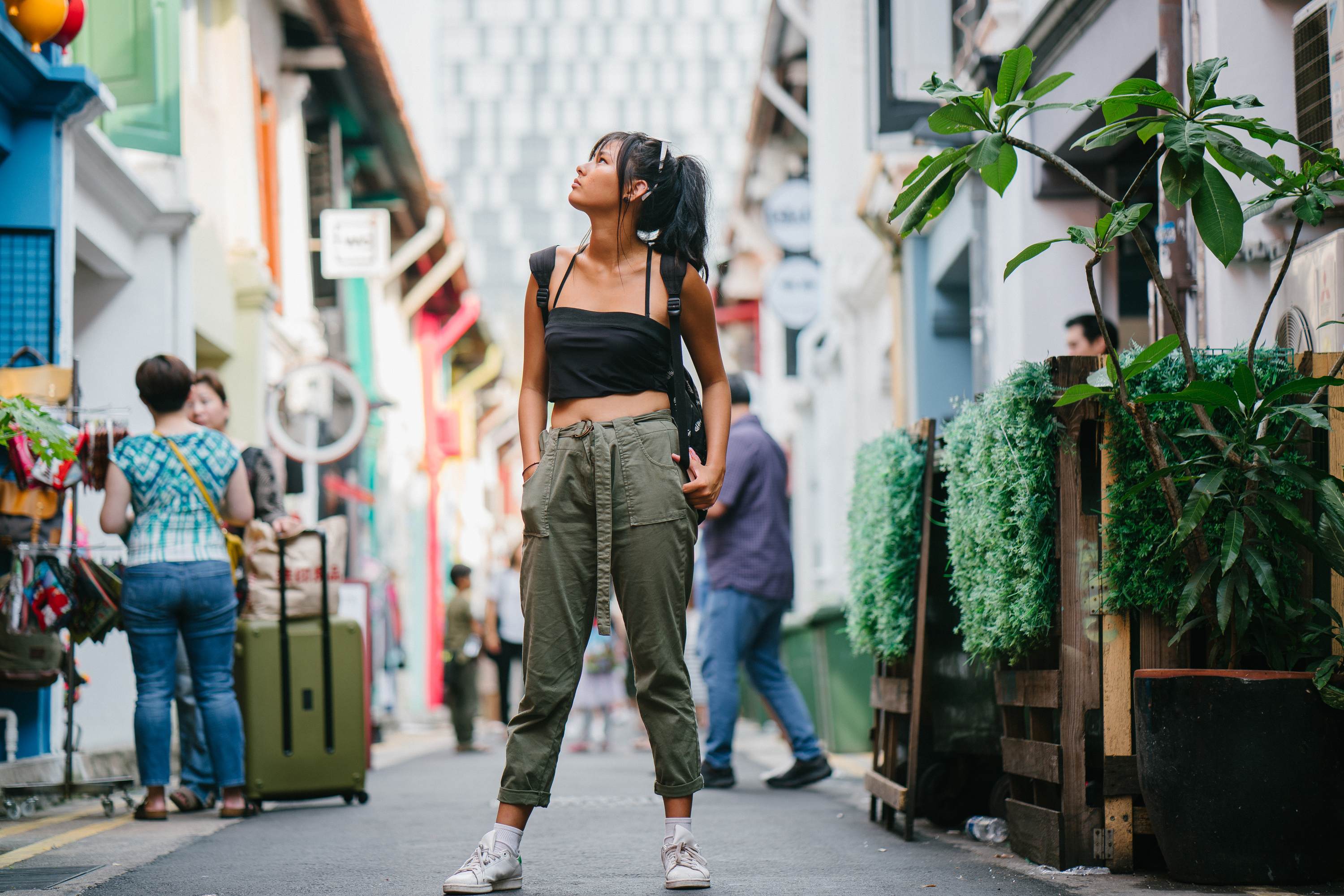 Pair The Two For An Epic Outfit
If you like both linen and cargo, why not combine them for a totally summer-esque outfit? Take a look at how the model below did just that with a pair of cargo pants and a white linen shirt. Aren't summer outfits like these look totally adorable?