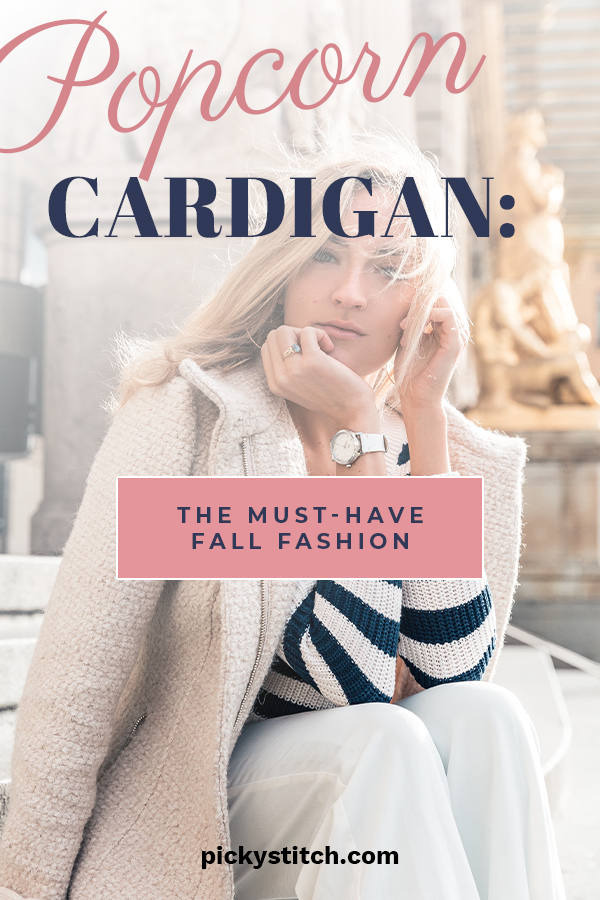 It's officially sweater weather in my neck of the woods. I've practically lived in my sweaters from the moment the temperatures got cool enough! I'm not picky when it comes to staying cozy with sweaters, I will wear just about anything, though my current favorite is my popcorn cardigan! Have you heard of them? They're only the most luxurious item that I own. A popcorn cardigan has a slightly larger knit than most, making it ultra soft and extrmely cozy! The fluffy knit even lives up to it's name because it looks JUST like popcorn kernels.
Stay cozy and look hip this fall with the best fall fashion trend this season: popcorn cardigans! Click the links to shop today! A few of my favorite places to shop are ShopStyle, Amazon, Free People, or even Target (no shame in my game).
Peach Woven Popcorn Cardigan-$55.00
I am wearing this very sweater as I type this up! This cardigan is one of my very favorites because of the just-above-the-knee length and it's HUGE pockets. The peach color is an added addition that I adore but it's available in several other colors, too! Pick one that works best for you and your wardrobe.
Are buttons a must-have feature as you shop for the ideal popcorn cardigan? This might be the perfect sweater for you! It's available in a variety of different colors, but I like the versatility you have when pairing outfits with a light grey sweater like this.
CODEXMODE Popcorn Cardigan-$27.00
Stay warm at work with this totally appropriate and completely cozy sweater from Nordstrom. Pair with work pants and a silk undershirt for a dressy look, or wear it with Levi's and a white t-shirt for something more casual.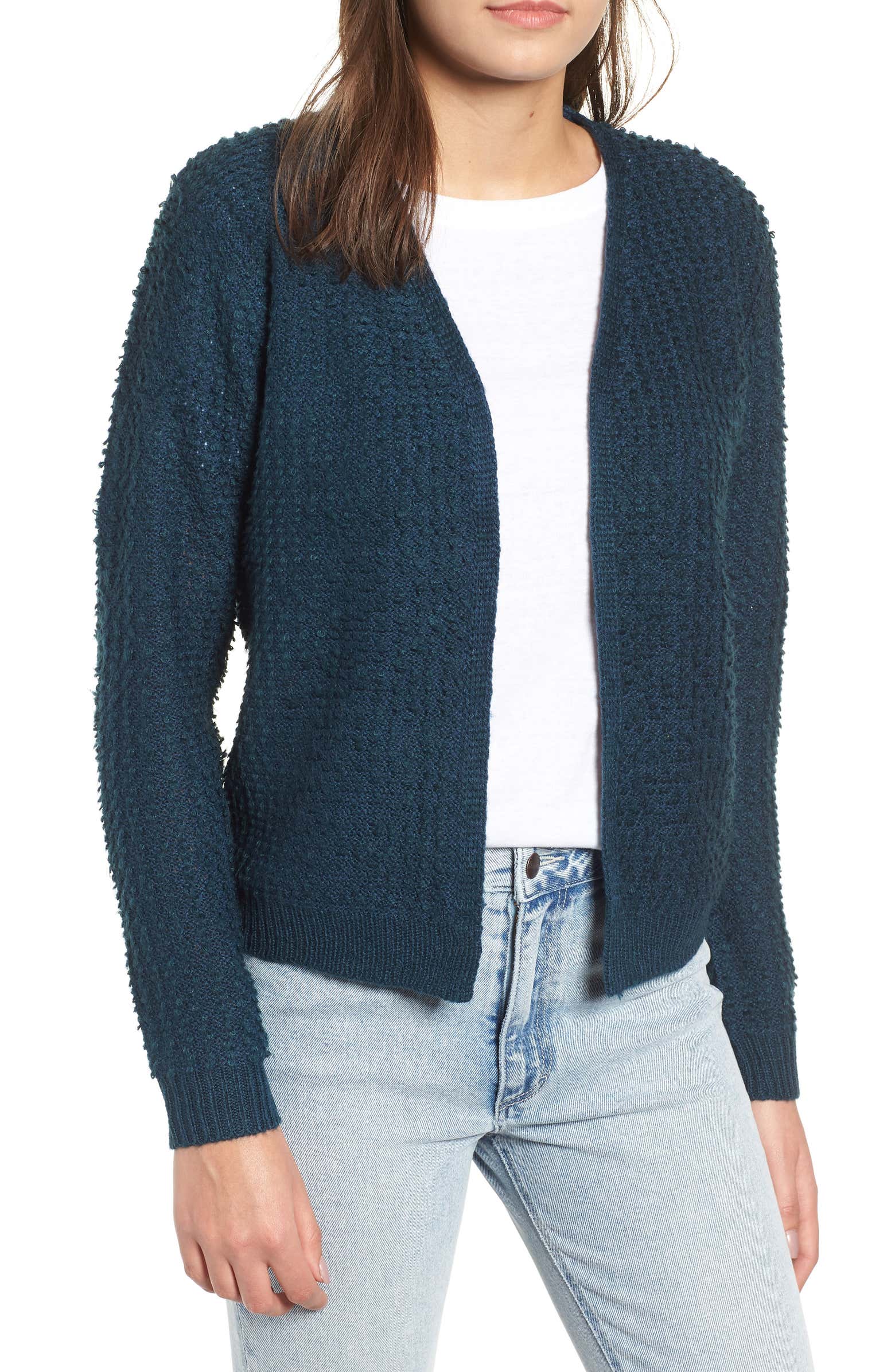 Now that you know where to find the best popcorn cardigans, it's time to start thinking about how you plan on styling them! Fall is THE perfect season for layering different textures, so don't be afraid to absolutely go wild.
Pair With Classic Accessories 
Cinch in a long popcorn cardigan with a brown leather belt that goes with a fabulous over-the-shoulder bag. Show off a pair of classic Doc Martens with your favorite pair of cropped jeans. This outfit will keep you warm and stylish on any cool fall day.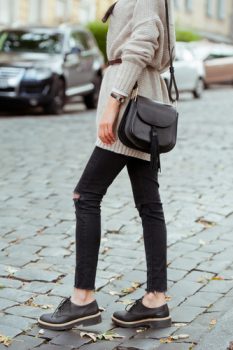 Layer Up!
Pair a thin crew-neck sweater with a fluffy popcorn cardigan for added warmth on an extra chilly fall day! Depending on the length of your sweaters, I recommend wearing with a pair of dark wash jeans or black leggings. Don't forget to add an accessory like an incredible black hat or a fabulous pair of red shoes for an even more seasonal look.