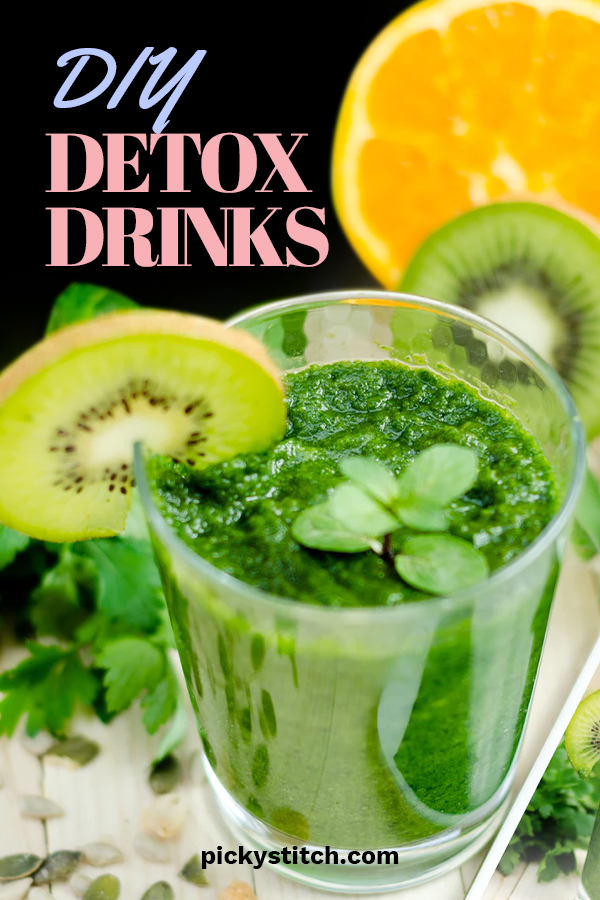 I'm a huge fan of detox drinks. While I don't think that they should be substituted for meals every day, I do think there are some serious benefits to indulging in at least one detox drink per week. Not only can detox drinks make you lose weight if done correctly, but they can also make your skin clearer and brighter while balancing the PH of your entire body. There's just one problem: detox drinks are pretty pricey! And instead of spending big bucks on detox drinks, why not make them at home instead? I know that I do! Find a few of my favorite ones below.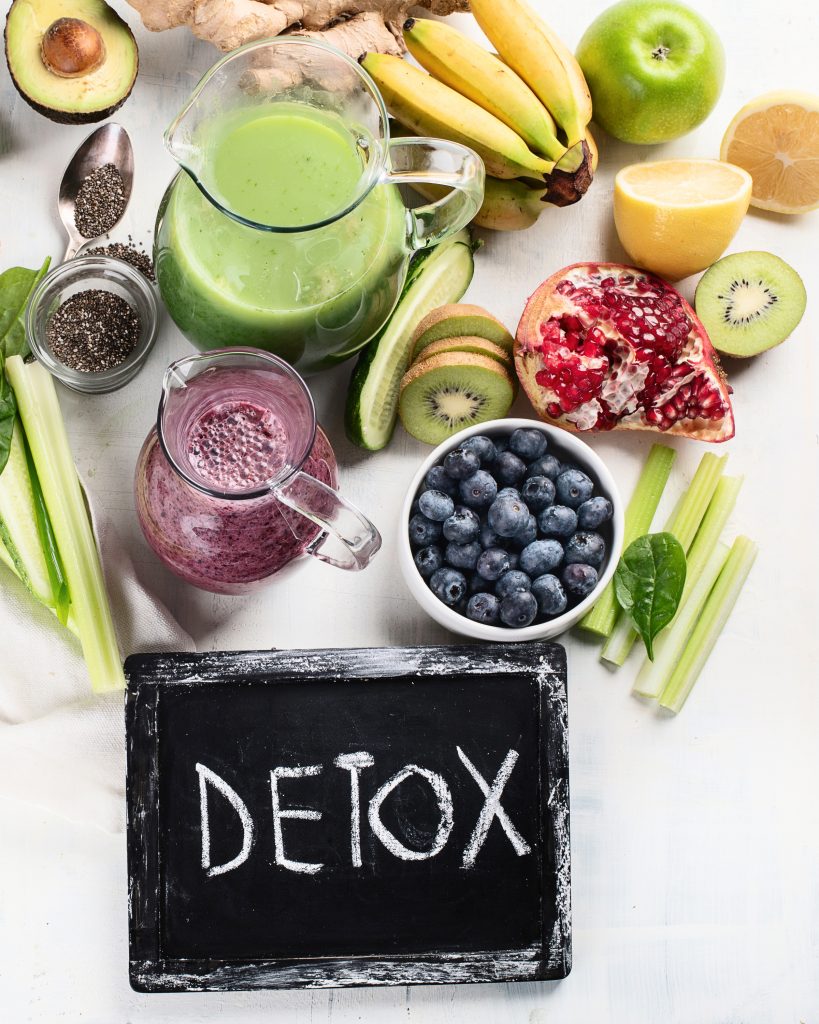 Cucumber Lime
There's nothing more refreshing than a hint of cucumber and lime in a delicious drink. Not only does this drink taste good, but it's good for you, too. Cucumber literally flushes out toxins while lime helps to calm bloating and other stomach problems. Create your own DIY detox infusion with the following:
1 cucumber
1/2 lime
A handful of green grapes
Mint leaves
Black pepper
Combine chopped cucumbers, grapes, and your mint leaves together in a food processor. Next, add in the lime juice and a bit of pepper. Add pepper and lime and drink up!
Fat Burn Detox Drink
Looking to lose a few extra pounds without committing to more hours at the gym? Try this fabulous detox drink with apple cider vinegar in it instead. Find the full recipe below.
Green apple
2 tbs. Apple cider vinegar
1 tbs. cinnamon
1 tbs. Honey
1 liter Water
Slice a green apple and place it in a jar. Pour apple cider vinegar (2 tablespoons!) over top of the apple along with your honey, cinnamon, and water. Let the mixture sit in the fridge overnight. Come morning, your drink is ready. Talk about easy!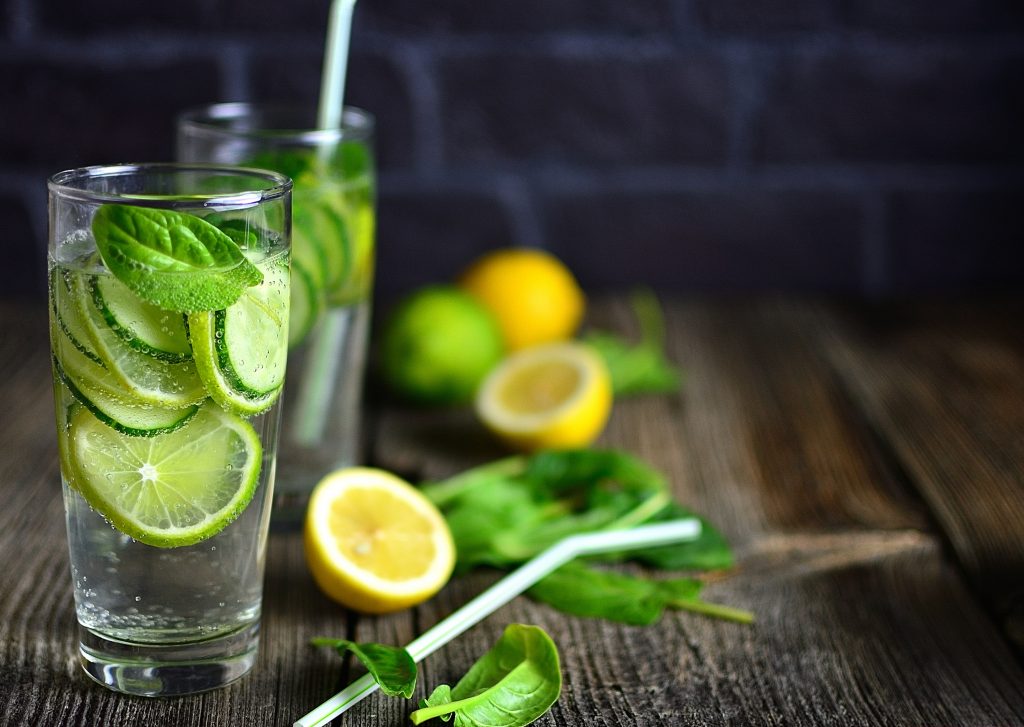 Kale And Pomegranate
If you're looking for a drink that is high in fiber and protein but low in carbs, try something with Kale. Add in pomegranate for a dose of vitamins, too! Here's what else you'll need:
Kale leaves
Pomegranate
A pinch of salt
Black pepper
To make your drink, put the kale leaves and pomegranate into a blender and blend thoroughly. Next, add in a bit of salt, some black pepper, ice, and a cup of water to the blender and blend again. Drink when all ingredients are liquefied.
Grapefruit And Cinnamon Bark
It's been said that both grapefruit and cinnamon help you lose weight by increasing your insulin sensitivity. Make your own with the recipe below:
1 grapefruit
1/2 inch cinnamon bark
A pinch of black salt
Let the cinnamon bark soak in a glass of water overnight. In the morning, scoop out the pulp of the grapefruit, blend it, and then add it to your water. Add a bit of salt and then enjoy!