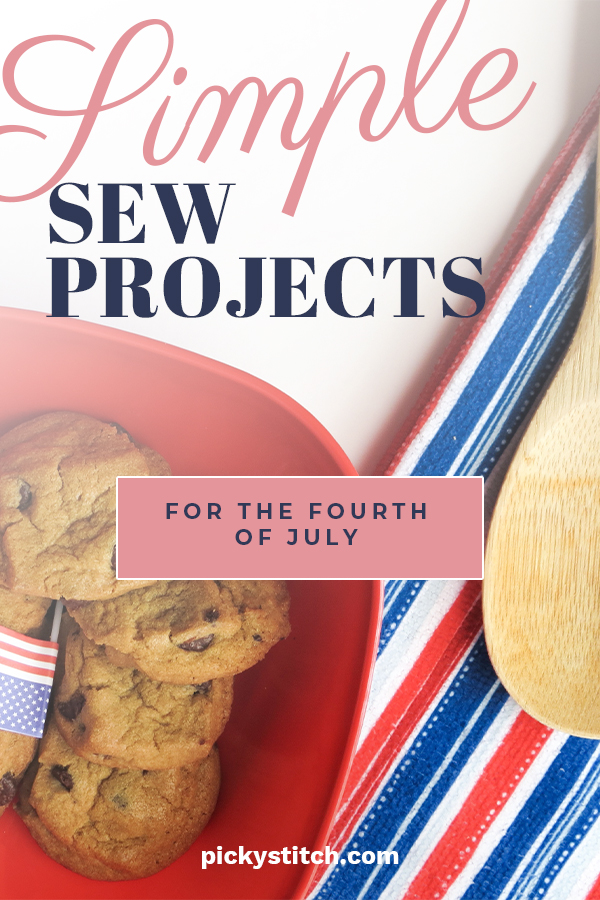 The Fourth Of July will be here before we know it and I've already begun planning out my decor for the great event! But my love for the Fourth Of July doesn't end with DIYed decor…I love to tackle Fourth Of July themed sewing projects, too! If you love sewing and the Fourth Of July as much as I do, try your hand at these simple sewing projects for the holiday.
Simple Sew Projects For The Fourth Of July
Fourth Of July Quilt
Nothing says fun and festive for the fourth like a red, white, and blue quilt perfect for snuggling around the fire. And the best part is that you can use a variety of fabric scraps to put everything together. Of course, putting together any kind of quilt requires a lot of hard work and effort, so if you'd like a project that is a little bit more manageable, I recommend trying this dishtowel project instead. To create, you'll want to fashion a beautiful quilt block and then sew it to a dishtowel. This is perfect for the holidays.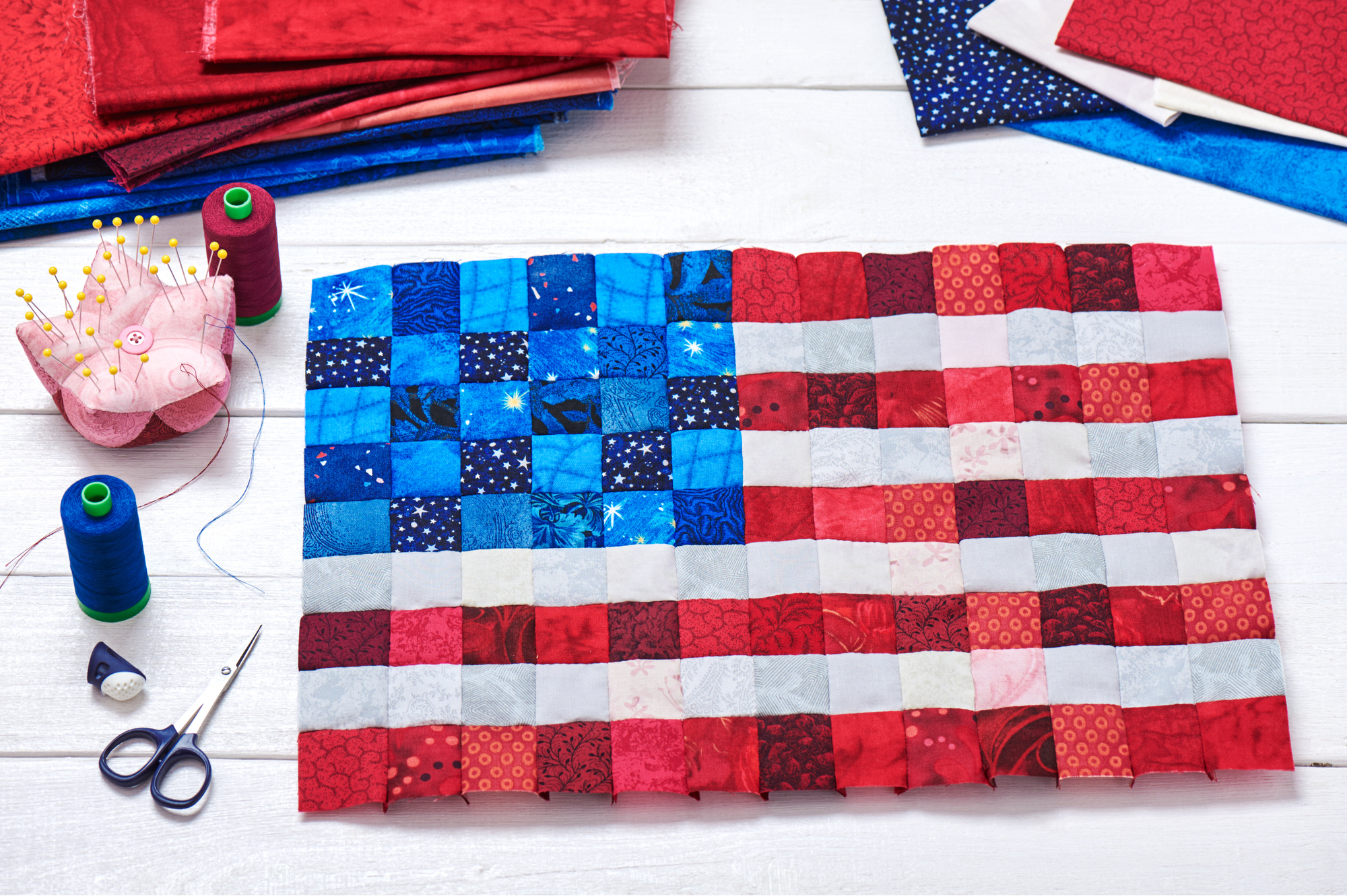 Napkin Rings For a Party
I host a variety of events around the Fourth Of July, and entertaining alone is a huge reason why I love these DIY napkin rings from Martha Stewart. They're pretty easy to make on your own, too! Simply attach a craft buckle to a length of ribbon, slide your silverware through and pull to tighten. You can even attach the hook with hot glue instead of with a sewing machine if you are trying to go the no-sew route.
Fourth Of July Embroidery
There are a wide variety of Fourth Of July embroidery patterns fit for any skill level. I recommend picking one that looks the most appealing to you and setting aside some time every week to work on it. Bonus points if you do your work in a rocking chair on your front porch. This article should make things easier for you.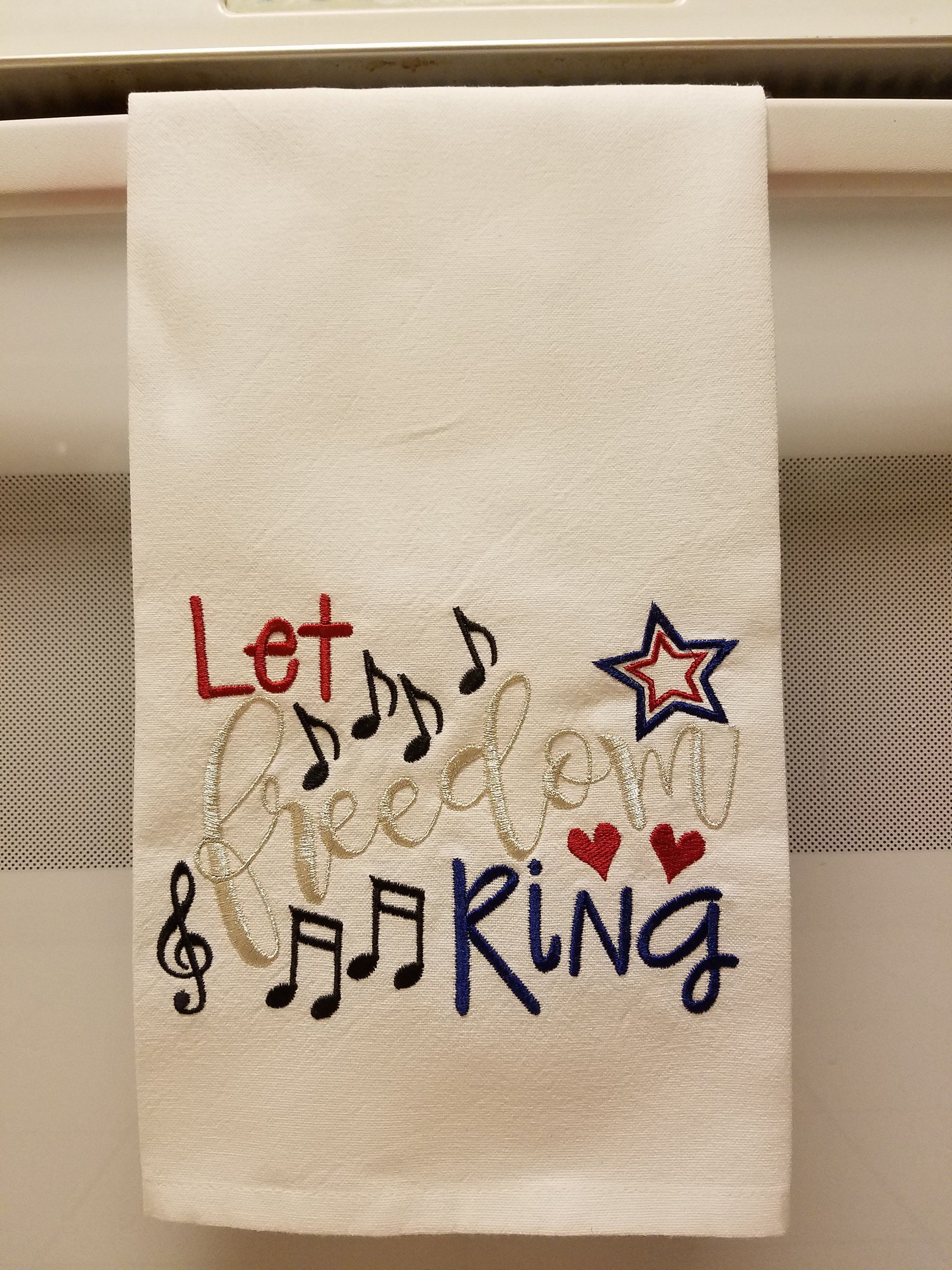 Image above from Pinterest 
Fourth Of July Garland
Brighten up any space with this simple Fourth Of July garland! To create, you'll need scrap pieces of fabric cut into long skinny strips. To prevent fraying, you'll want to quickly run over your scrap fabrics with a serger or a simple sewing machine. After your ends are sewn up, simply tie them to a long piece of ribbon or twine in the length of your choice. Create a pattern with your fabric colors, it makes the process even more fun! Hang up your creation across a fireplace or in a bare corner of your room.
Bandana Seat Cushions
I remember making these bandana seat cushions one summer with my grandmother and it's been a favorite memory of mine ever since. To create, you'll need two bandanas per seat cushion as well as plenty of stuffing. Tie the corners of the bandanas together, flip it inside out and then tie all of the sides but one together. Stuff with a foam pad, or with ordinary stuffing and sew up the final side. Voila. A brand new seat cushion!
Image above from Pinterest