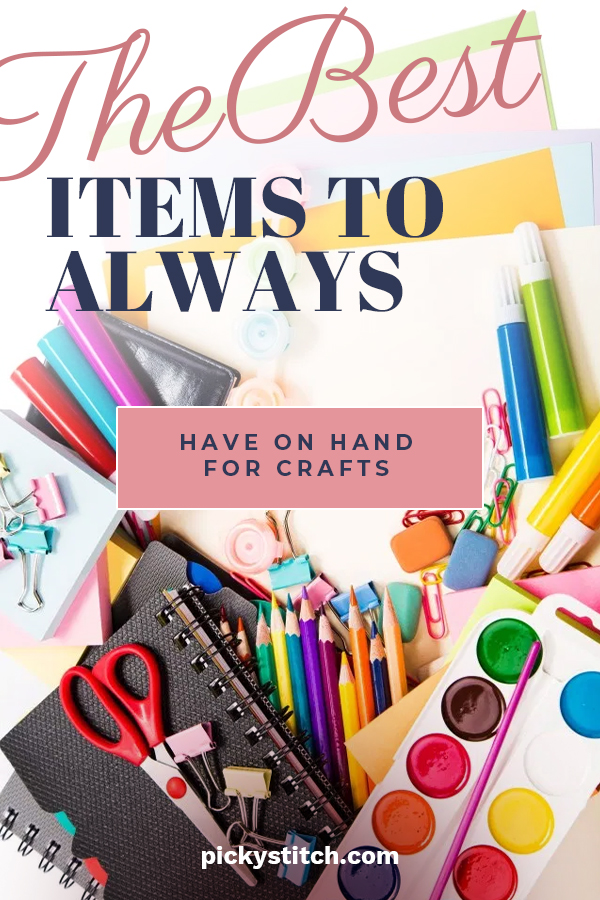 It's no surprise that I love crafts just as much as the next person but it's always a bummer to start a project and then realize you don't have the tools needed to finish. I can't tell you how many times I've needed something simple like a bit of paint to put the finishing touches on my projects. Because I've had experience with MANY of these instances, I've put together a little list detailing the craft supplies you should ALWAYS have on hand. You never know when inspiration will strike, so best be ready for it!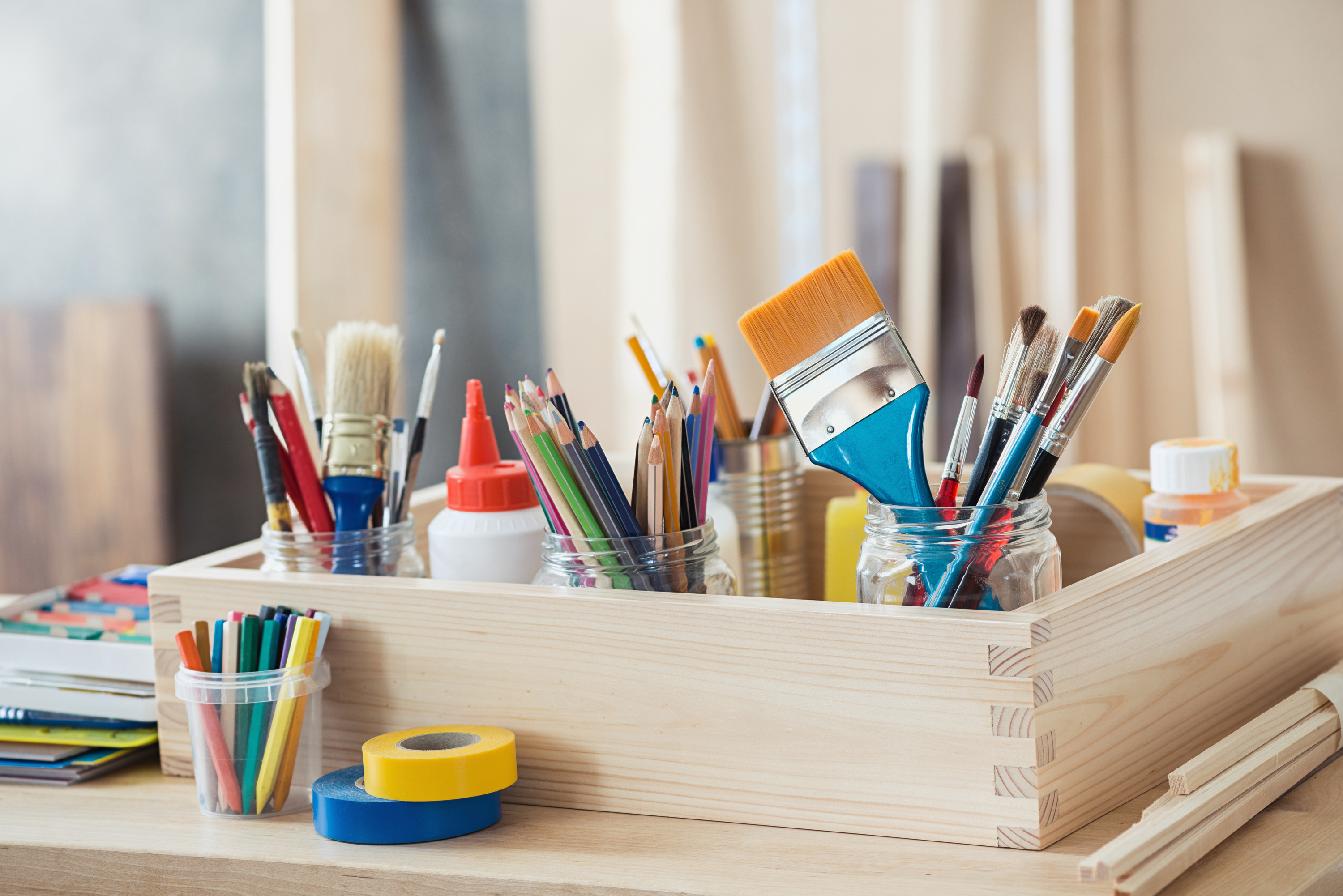 Supplies You Should Always Have On Hand For Crafts
I mean, you need writing utensils to accomplish just about any craft project, am I right? And since different kinds of craft projects require different kinds of markers, why not have every kind you need available on-hand? Make sure you have a pencil sharpener on deck, too. I once made the mistake of starting a coloring project without one. Of course, I ended up frustrated.
X-Acto Knives, Paintbrushes, and Cutting Mats
X-Acto knives are perfect for small crafts and projects that require certain precision but if you don't have a cutting mat, you could end up with ruined countertops. Pick up a set here. Additionally, I feel that no home is complete without some kind of paintbrush! Keep a set on hand for craft projects and then a separate set for anything furniture-related.

Hole Punch, Ruler, and Scissors
Just going over the basics! Aside from the classic hole punch and rule, a pair or two of good scissors is a must-have as well. I like to have a set on hand for sewing, decorative crafts, and embroidery. Of course, if it comes down to it, in a pinch, a standard pair of scissors works well for just about anything.
Stocking up on craft glue, hot glue, and school glue will get you through just about any kind of last-minute school project there is. Add some washi tape and scrapbook paper into the mix, and you're in for an A+ grade, no matter what you're trying to create.
Paint, Twine, and Glitter
Basic varieties of twine, string, or ribbon are necessary for any home. I like to keep a roll of each around the house. And paint and glitter should any finishing touches be needed.