Sewing is a process that involves a lot of effort, patience, and complex mechanisms. Anyone interested in stitching knows how important elastics are in this process. What's more, there are different types of elastics that work their magic when it comes to sewing. Here, we will explore the various kinds of elastic for sewing that you will require for your crafting endeavors.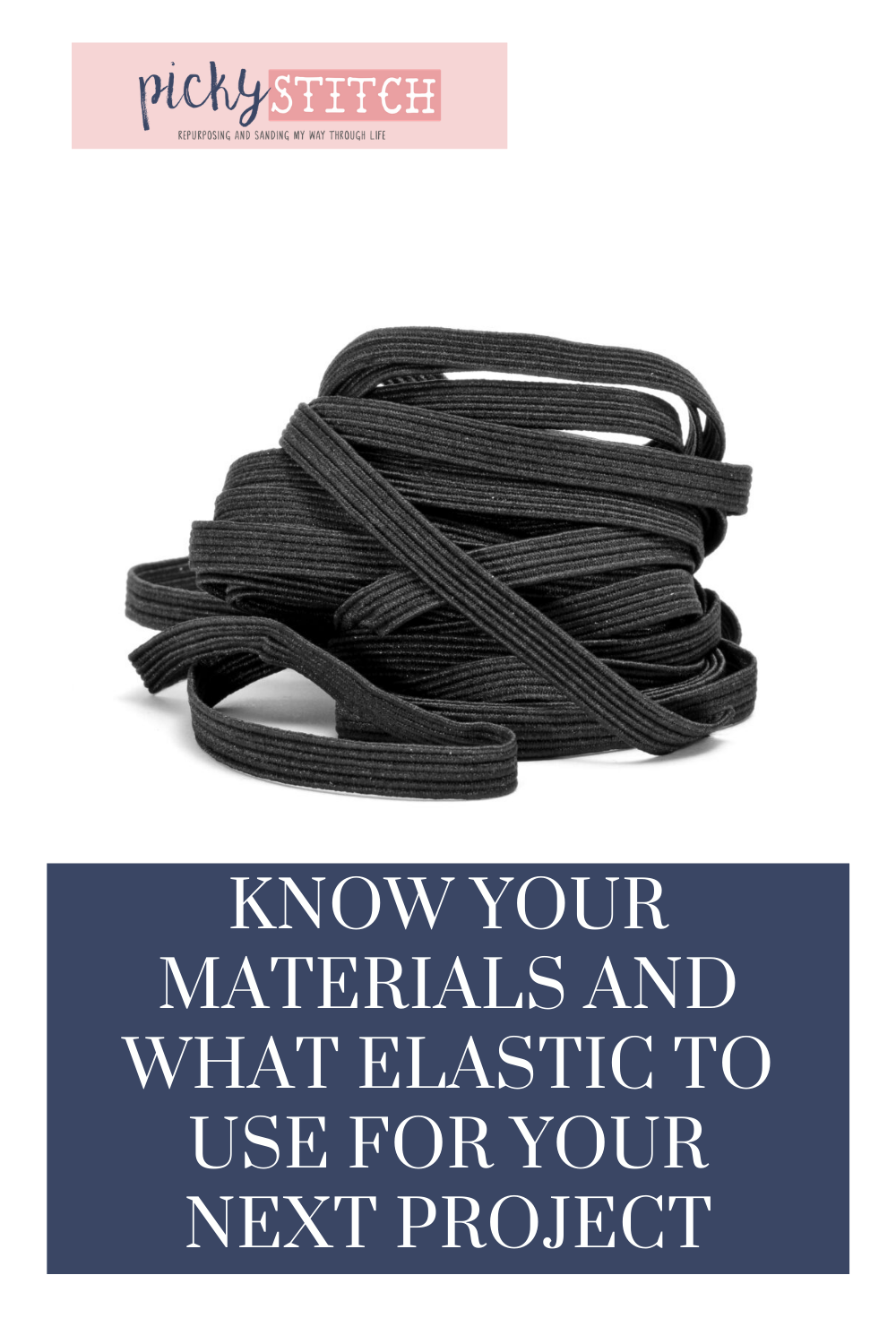 Elastic for Sewing
Elastic for sewing consists of stretch fibers. These fibers are of two types – natural and artificial. Natural stretch fibers include spandex, rubber, etc. On the other hand, artificial fibers include polyester, cotton, etc.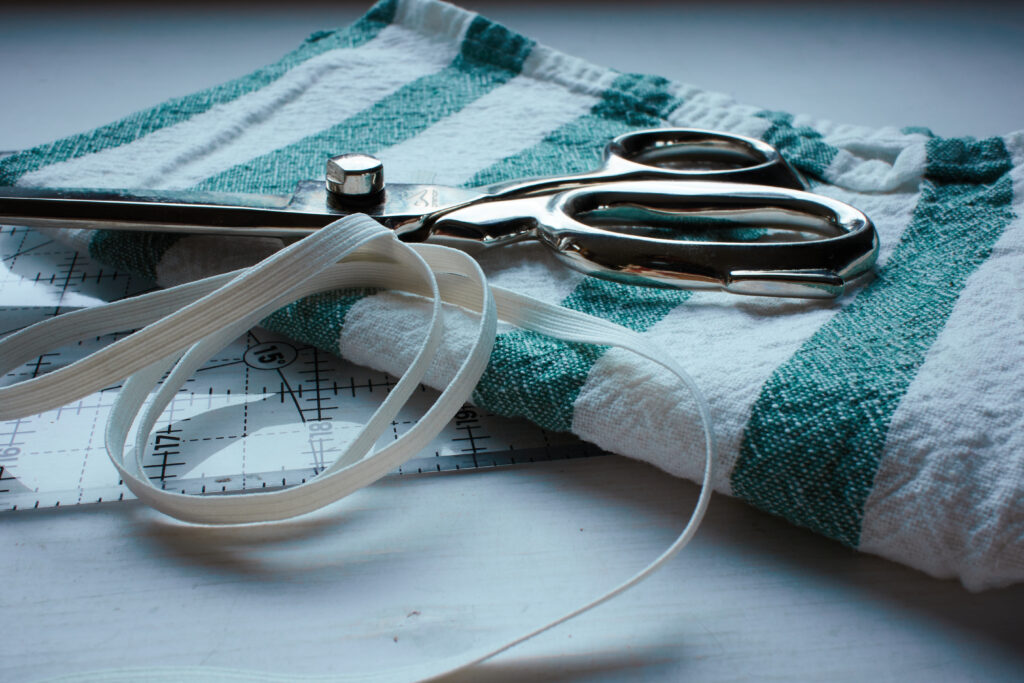 There are many types of elastic available. You can find elastic for sewing anywhere, no matter what your purpose is. Many crafting projects demand elastic for flexibility and ease. Moreover, elastic is also used to decorate crafting projects, such as shirring. Therefore, if you have trouble fastening your pajamas, try an elastic waistband. They are easier to slide and comfortable to wear.
Difference between Elastic for Sewing and Elastic for Non-sewing Purposes
There are two types of elastics. You can sew through some elastics; others tend to break when a needle passes through them. By breaking, it means that the elastic loses its ability to spring back to its original shape.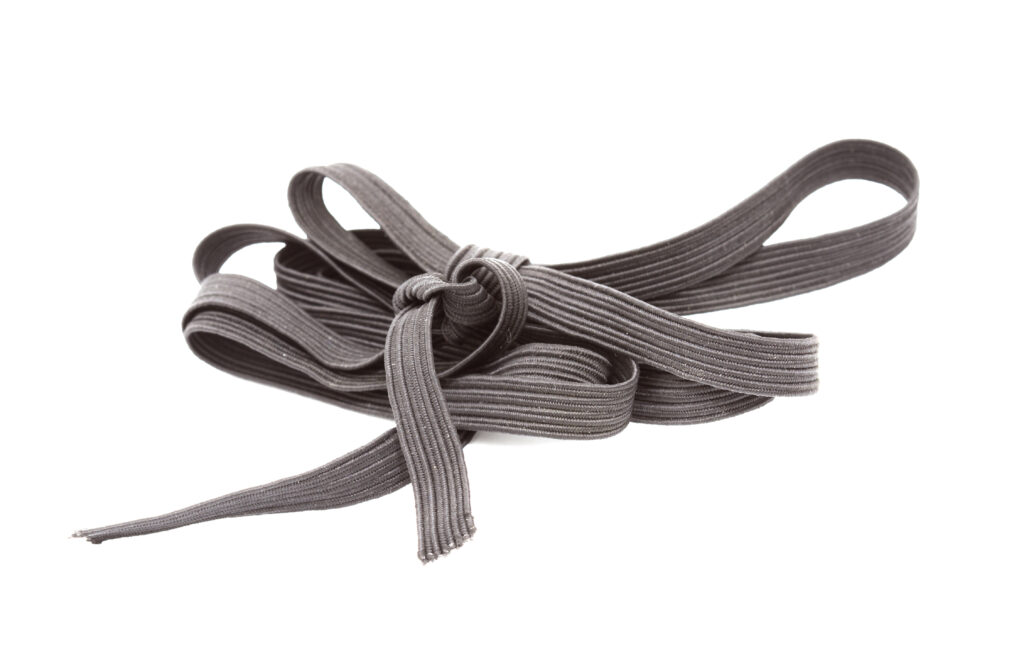 Types of Elastic for Sewing
First, you must know that there are three basic types of elastic for sewing:
Waistband
Lingerie
Specialty
Next, we can further dive into types. The following are the most prominent ones:
Woven Elastic
Buttonhole Elastic
Knitted Elastic
Braided Elastic
Cords
Specialty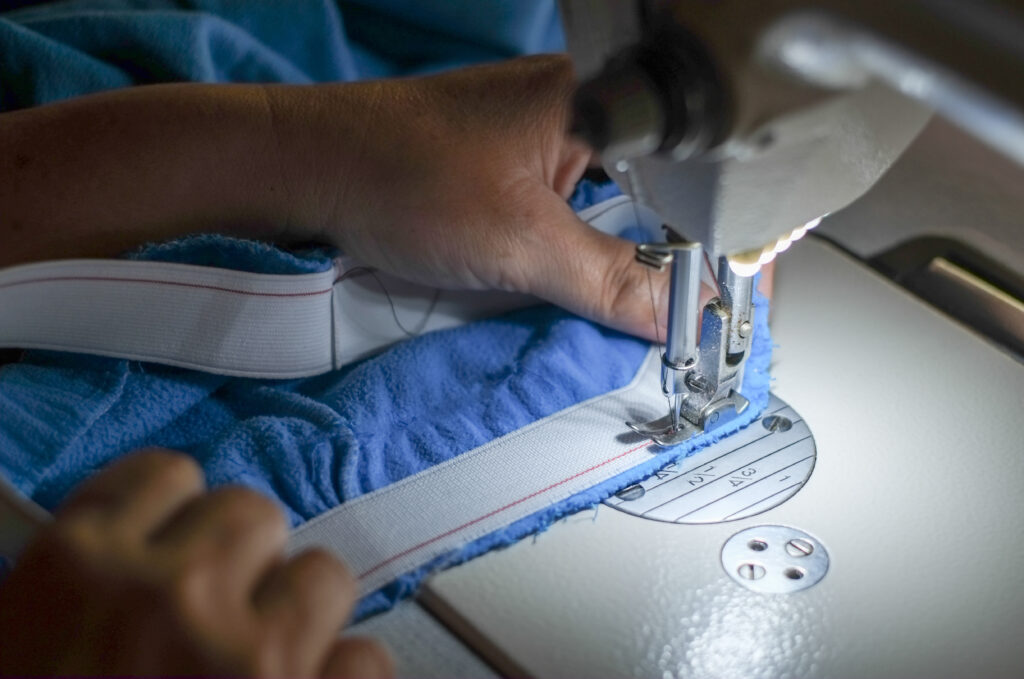 Woven Elastic
Woven elastics have a sturdy structure and are extremely comfortable against your skin. Therefore, as a result, you can decorate a heavily stitched piece with plush back woven elastic. Woven elastics are latex-free. Moreover, these elastics for sewing are safe to wear as they don't twist, pull or bite against your skin.
Buttonhole Elastic
Buttonhole elastic is used in waistbands, necklines, and sleeves. Light fabrics often have buttonhole elastic. Moreover, it does not stretch for far too long and springs back to its original shapes. Therefore, they are best suited or light material. Finally, this elastic for sewing is stretchable and adjustable, making it easier to carry.
Knitted Elastic
Knitted elastic has incredible flexibility, is soft, and feels supple to the skin. Therefore, this kind of elastic is an ideal choice for headbands and lingerie. However, most knitted elastics for sewing resist excessive curling that allows them to regain their shape when stretched, so do keep that in mind.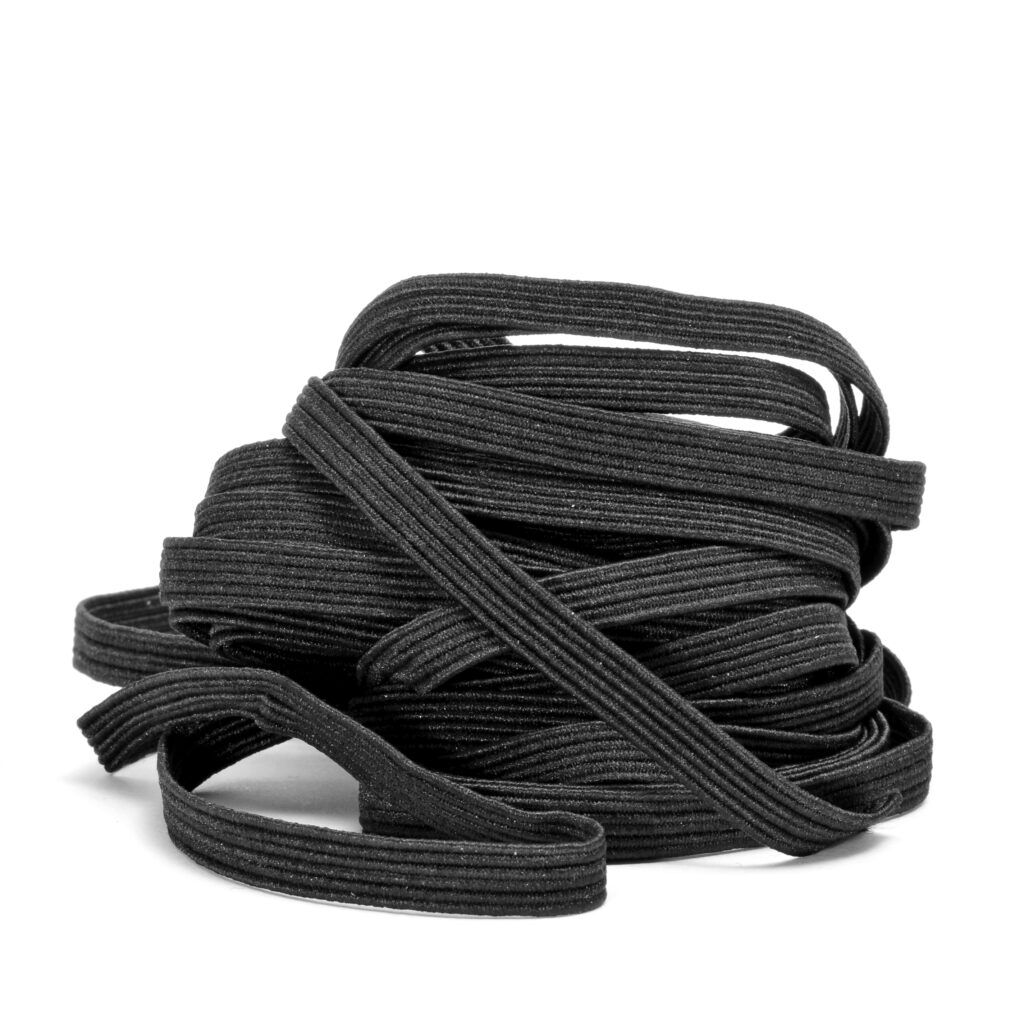 Braided Elastic
Braided elastic has horizontal ribs and is considered the most commonly used elastic. Because braided elastics are very thin, they tend to narrow when stretched for long. Therefore, make sure to pull them carefully when using them.
Cords
Some clothes tend to stretch after use slightly. And cords are great for those kinds of clothes. You use this kind of elastic to prepare wedding dresses, baby clothes, doll's attire, and many other fancy, delicate kinds of fabric.
Specialty
Finally, we have specialty elastic for sewing. This kind is very soft to the touch. Furthermore, it is thin and stretches up to four times its original length. It is used in lightweight, delicate fabrics for creating shirring and other similar work. Finally, you can sew through this elastic, and its elasticity won't be affected.
Final Word
Elastic for sewing has various kinds, the use of which depends on the type of stitching you plan to do. Every type has distinctive features that make it different from the other. Remember, make sure to do your research first before stepping out to buy any of the elastics mentioned above.