It's so much fun to try out a good sewing project! I've been sewing a lot lately and recently been really into easy sewing projects for kids. Not only are all the projects on this list easy enough for kids, but they make gifts for kids, too.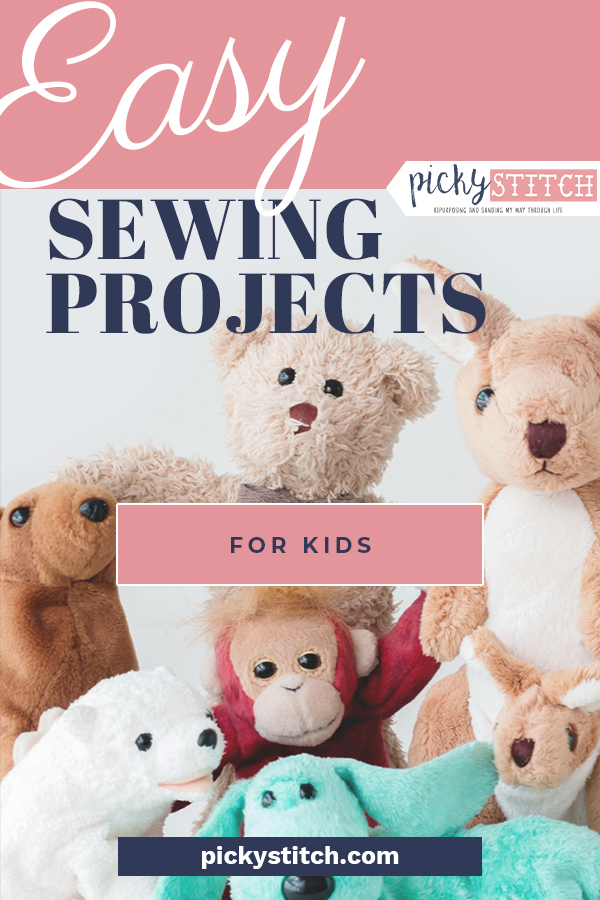 Easy Sewing Projects For Kids: Boys
Baby Blanket
One of the easiest sewing projects on this list, you can make a super soft and chic baby blanket for boys in under thirty minutes. Of course, the tutorial isn't ONLY for boys, it can be for any gender with the right kind of fabric. Learn how to make your own with this tutorial from Suzy Quilts.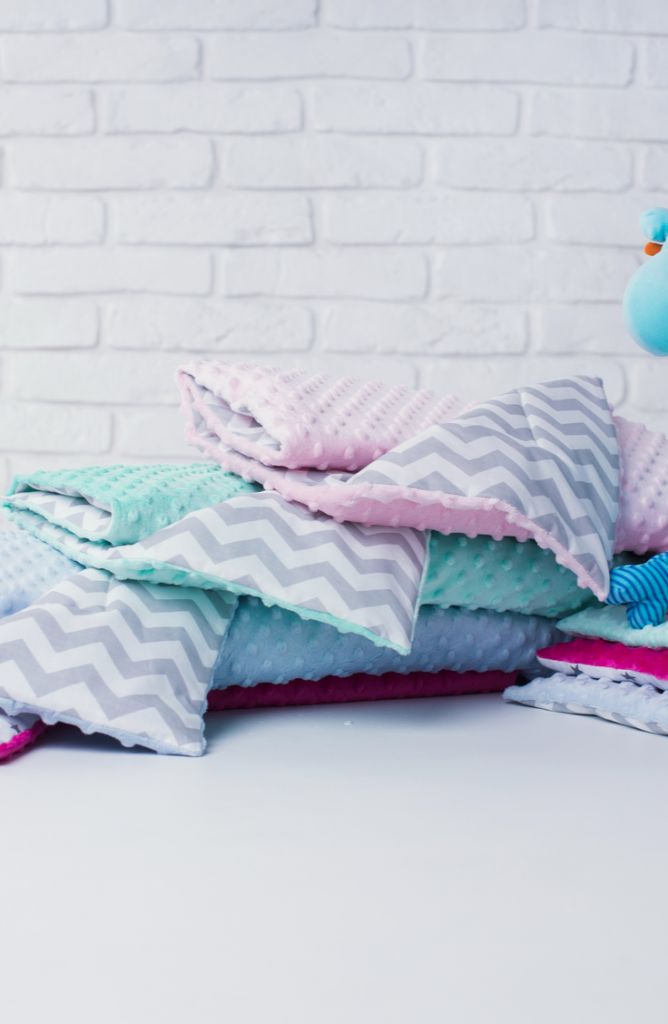 Superhero Cape And Mask
Let your kids truly get in touch with their imaginative side with this easy tutorial for a superhero cape and mask. This project is also great for beginners, so if your kid is taking an interest in sewing, this is a great place to start. Just make sure you are there to walk them through it. Crazy Little Projects has the full tutorial.
Easy Sewing Projects For Kids: Daughters
Shirt To Skirt
If your daughter is dying for something new to wear this summer, help her create this awesome DIY skirt. It takes minutes to make because all you need is an old t-shirt and a few strategic cuts. Make It Love It has the full tutorial!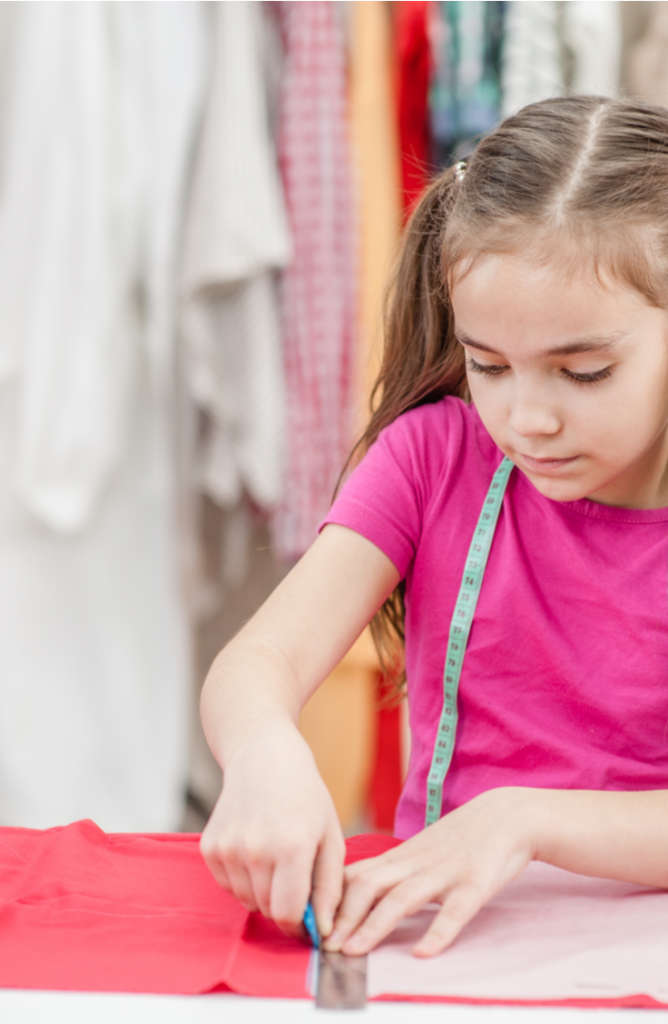 Fabric Bows
And of course, they'll need an awesome accessory to go with the super cute skirts above. Help them make their own fabric bows out of fabric scraps. To make, cut a 7 by 3-inch piece of fabric and then tie off the middle with a piece of twine, ribbon, or something similar. Give it a little fluff and your bow is complete!
Easy Sewing Projects For Kids: To Make
Fat Quarters
You can do a LOT with fat quarters. From crib toys, to burp cloths, and a layered dress for baby, there's not a lot that you CAN'T do with these handy pre-cut squares. Find a list of 100+ great sewing projects here. It should be mentioned that most of the projects on that list are a little advanced for the average kid. However, with a little walk-through from you, I'm sure they could get anything done.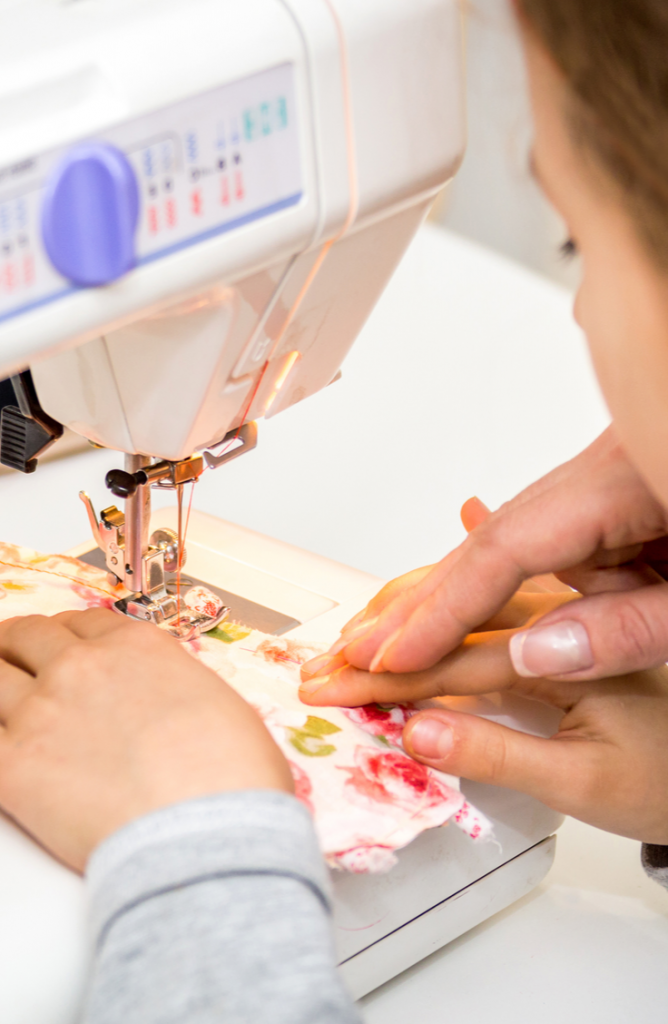 Easy Sewing Projects For Kids: Animals
When I was a child, I had the most amazing stuffed animal set that my great grandmother had made for me. It was one of my favorite toys and I even passed it down to my children, as well. Of course, it's looking a little worse for the wear these days but that doesn't matter to us. Make your own stuffed animal set (that is sure to become a family heirloom) with this pattern set available for purchase on Etsy. Choosing the fabric for this project is so much fun!