Doesn't it seem like everyone had wood paneling in some area of their home years ago? True, when I say "years ago" I really mean "The '70s" , but I've seen wood paneling in many a house since then! If you love the bones of the paneling, but hate how it ages a space, you should check out these terrific ways to make ANY kind of paneling look totally chic! As always, my idea links for these projects can be found on the last slide of the article.
The wood paneling in this home isn't even obvious (peek behind that shelving!) but it becomes the subtle focal point of this living room with a quick coat of paint. Make sure you use a polyutherene sealant to keep your painted paneling looking great!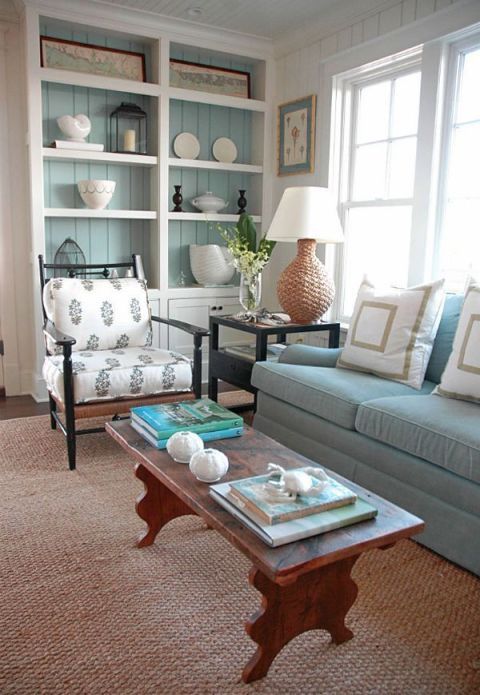 This wood paneling runs horizontal instead of vertical. Update your horizontal paneling with a coat or two of white chalk paint. See how she made it look like shiplap? This is only the easiest upgrade, ever!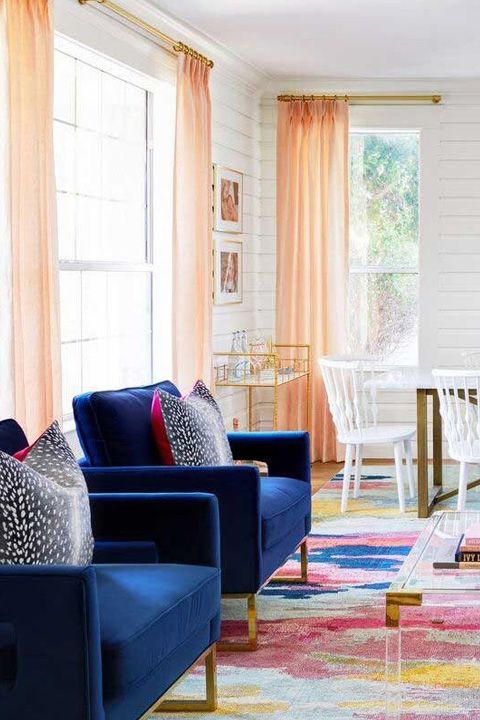 The rustic wood in this attic looks like it was built using reclaimed barn door wood. But guess what? It's actually wood paneling with a coat or two of whitewash. See how even a quick coat of paint can really change the look of a space? I recommend using this kind of whitewash for projects like these.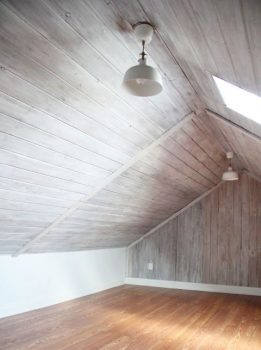 Can you image how dark this bathroom looked before it's owner painted the paneling in a bright color? Make sure you start with a primer, and finish with a sealant. Especially because bathrooms are exceptionally hot and humid!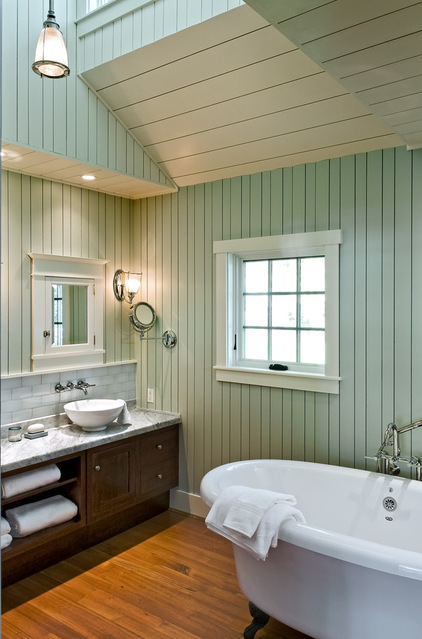 Go darker for a quick paneling update! Instead of sticking with a faded stain, give your paneling a little love with a dark, rich, wood stain. This is a long project, and you will need this guide for staining wood!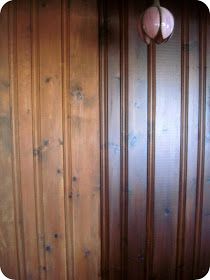 This one is kind of cheat…but I fell in love with this idea. Instead of painting over your paneling, how about just covering it up all together? Cover them with recycled tin for a cool industrial vibe.
I'm not really sure of anyone who has wood paneling in their shower…but I think the tin would look just as cool on a living room wall as it would in your bathroom.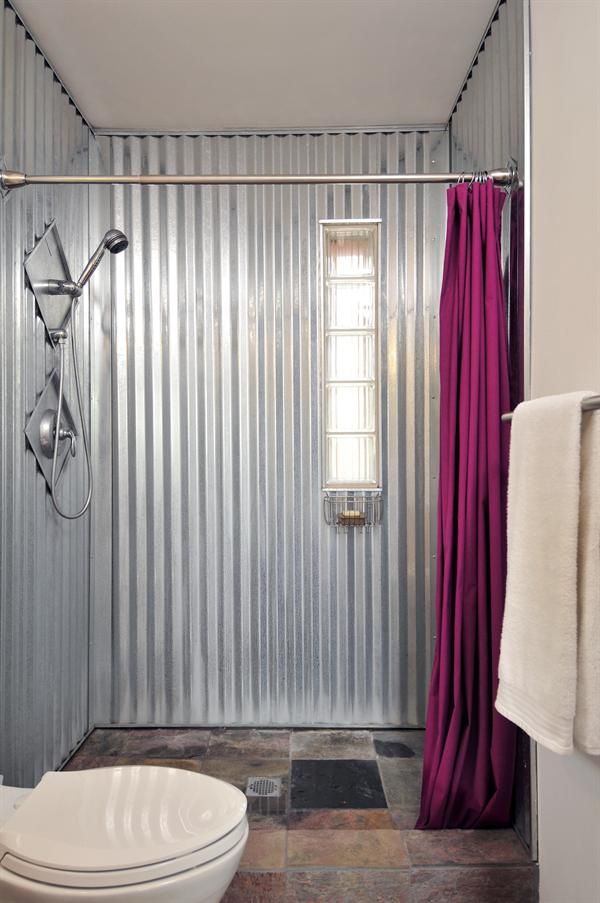 …Or…go lighter! If your wood paneling only goes halfway up the wall (would this be considered wainscoting then?) consider removing the wood stain (if there was one!) and restoring it to it's original shade. Doesn't this natural wood make the space look so much brighter?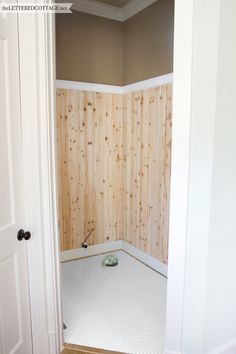 I found all of my inspiration on these blogs: