My world turned "upside down" two years ago when I stumbled upon the Netflix original, "Stranger Things." My world got even stranger this last October when I binge watched the entire second season of the show in one weekend. Who else was with me? The entire family was knocked out on the couch and we really only got up for snack breaks. October is long gone, but that doesn't mean you can't turn your home "upside down" for one day. Check out these party ideas that are straight from Hawkin's Lab.
I think Joyce would approve of these Christmas light cupcakes. If you can swing it, see if you can draw the ABCs on the lights (M&Ms) to send secret messages.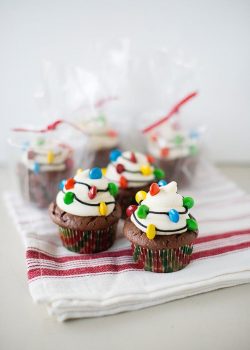 This tasty beverage is for adults only and full of delicious Jim Bean bourbon, Liquor 43, and maple syrup. Garnish with a mini waffle, homemade or from the freezer aisle. What Stranger Things party would be complete without a few Eleven-approved eats?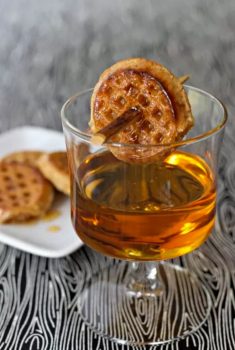 Because this is the game that started everything, right? How else would we know what a Demigorgon was? Purchase your own Dungeons & Dragons board game from here.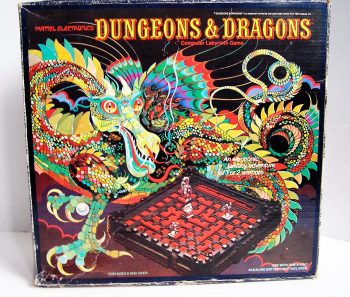 Food bars are always an important part of your party. What better way to celebrate than with a waffle bar? Fill bowls high with toppings of every variety. And you can't go wrong with the classic Christmas lights…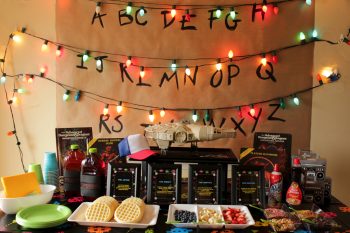 I thought this was a real box of Eggo waffles at first, and I had to squint super hard to notice that this was actually a paper invitation. An Eggo waffle box in Christmas lights can only mean one thing: Will Bryers has gone missing, and Hawkins Lab has been compromised.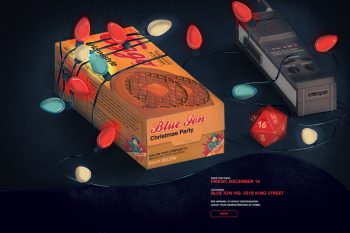 You'd be the coolest Mom (or Dad) if you provided the birthday boy (or girl!) with a personalized party banner. Order one on Etsy, or DIY one for yourself with cardstock.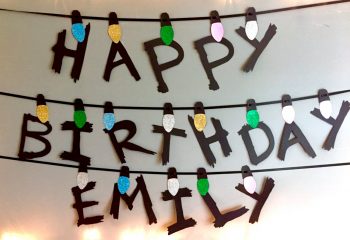 Jello shots literally glow up with secret slime from the upside-down. Okay, okay, the "secret" slime is actually just tonic water, but isn't the effect super cool?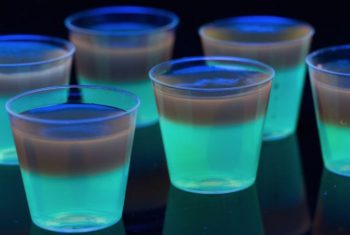 Bullies won't mess with you when you have this sign (or Eleven) in your midst. It's best to warn traitors ahead of time, right?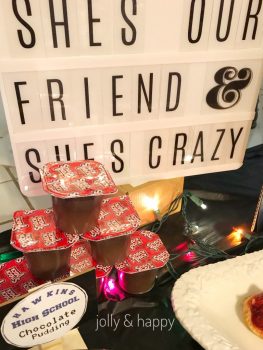 When throwing a Stranger Things party, one definitely need tons of ghastly and ghoulish decorations. Use cheesecloth to make spooky hangings both outdoors and in. If you can, coat the cloth with a glow in the dark paint. You'll really feel like you're in another dimension!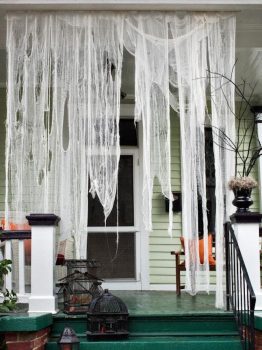 A chandelier like this is spooky enough to even make Steve Harris a little uneasy. This elaborate chandelier casts spooky branches on the wall, giving one the feeling of being lost deep in the woods.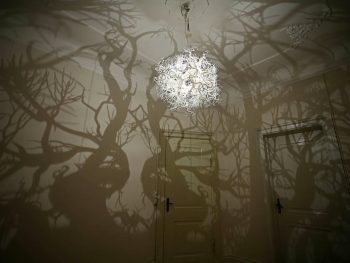 Every single cupcake is topped with an iconic item from the film series. Those famous lights make another appearance as does a ciggarette or two left behind by Sheriff Jim Hopper!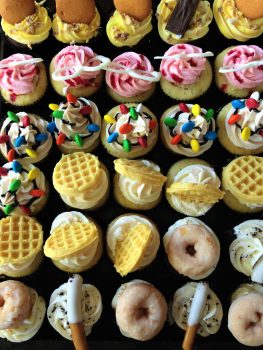 Don't miss my original sources for this article:
Stick around for more party ideas from Picky Stitch:
Room Mom Ideas for Valentines Day