Laundry can be a pain to do, especially when it piles up. But if your laundry room is organized well, you can make the whole process a lot easier on yourself. I've compiled some of the best tips for organizing and planning your laundry room . . . I hope they help!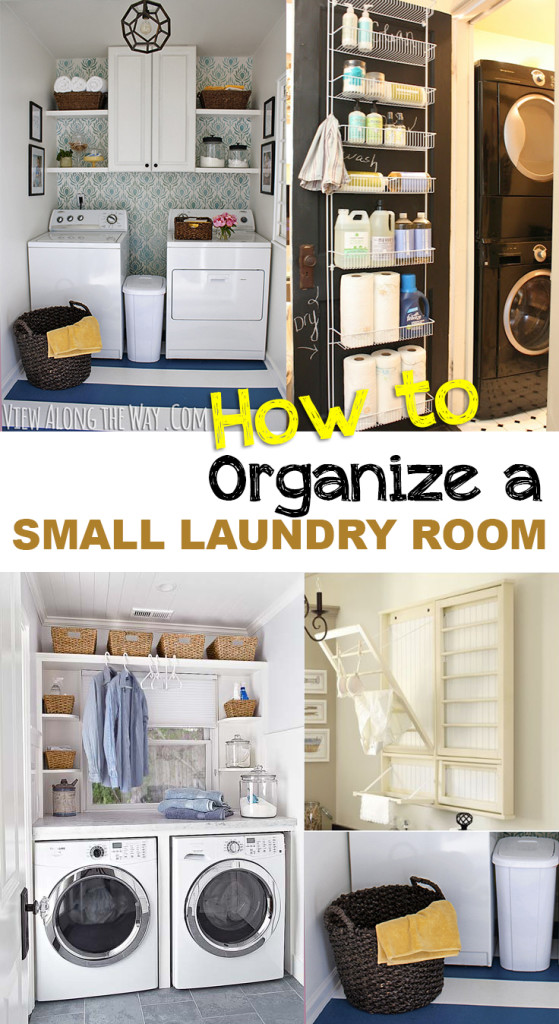 Hide your washing machine and dryer. You can sew a cute curtain to hide the machines, or install cupboard cabinets. Out of sight means out of mind! Image via Heather Bullard.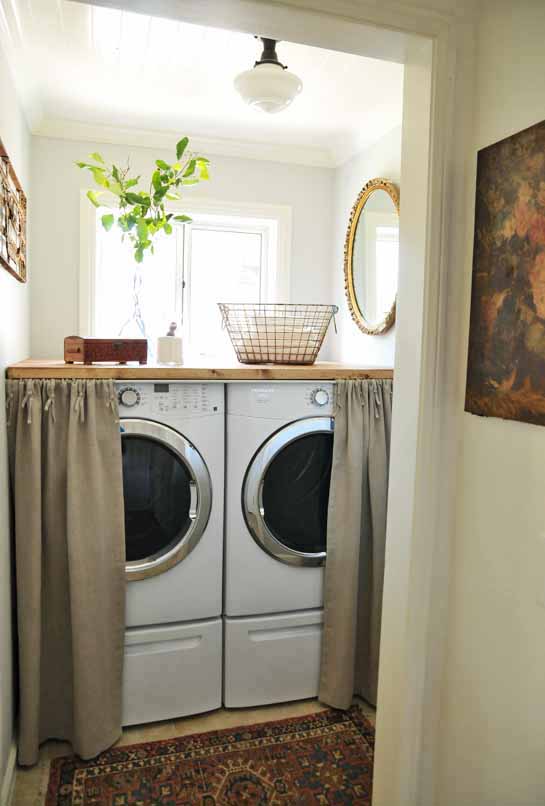 Place a bar for hanging laundry above your machines. You can hang clothes that need to dry or ones that need to be put away. A lot of times this is wasted space, so put it to use! Image via This Old House.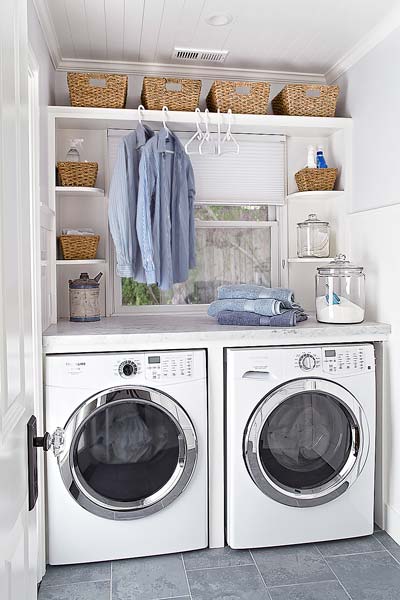 Label everything. If you've stored everything away, you need to make sure you can find it easily. A few cute tags will do the trick! Image via Tremendously Thrifty.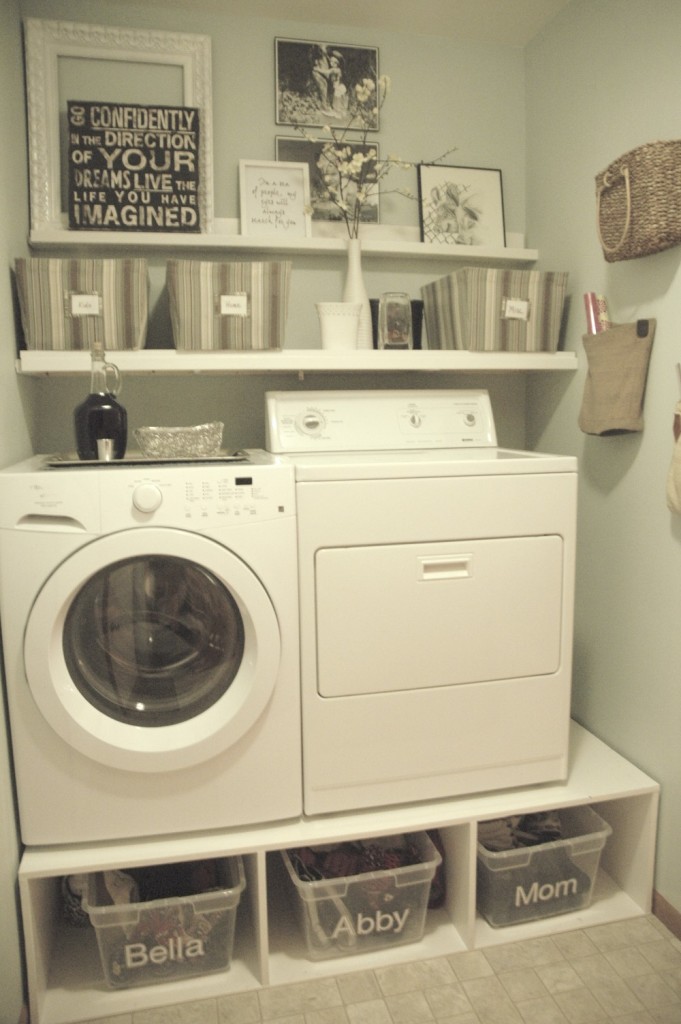 Place baskets above cabinets to utilize vertical space. You can put missing socks up there, or clothing waiting to be sorted. Image via Just About Home.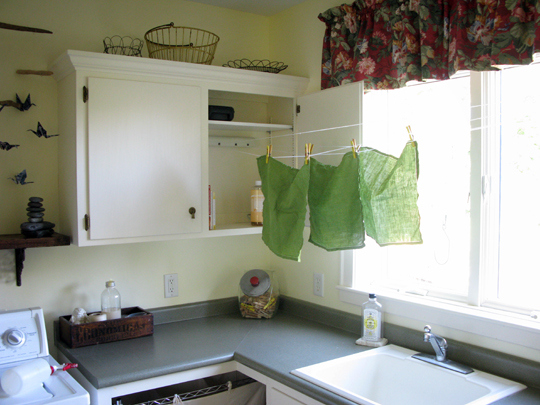 Install shelves wherever possible. If you've got limited space, you need to make the most of every corner. Shelves are a lifesaver! Image via The Nester.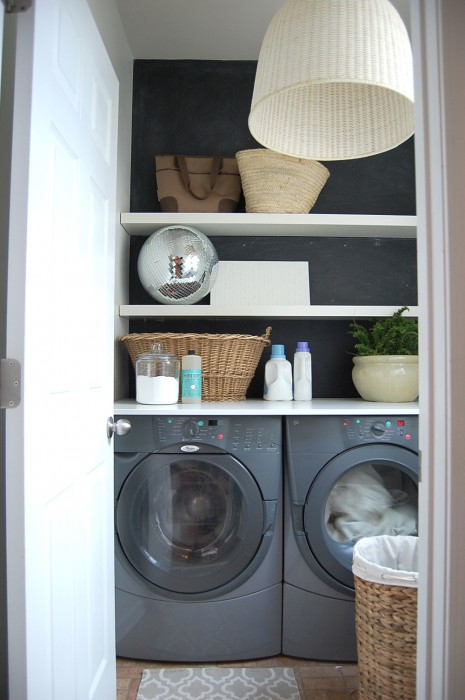 Keep your ironing board close at hand. Even if you've got limited space, it's best to keep things close at hand.  Image via Better Homes & Gardens.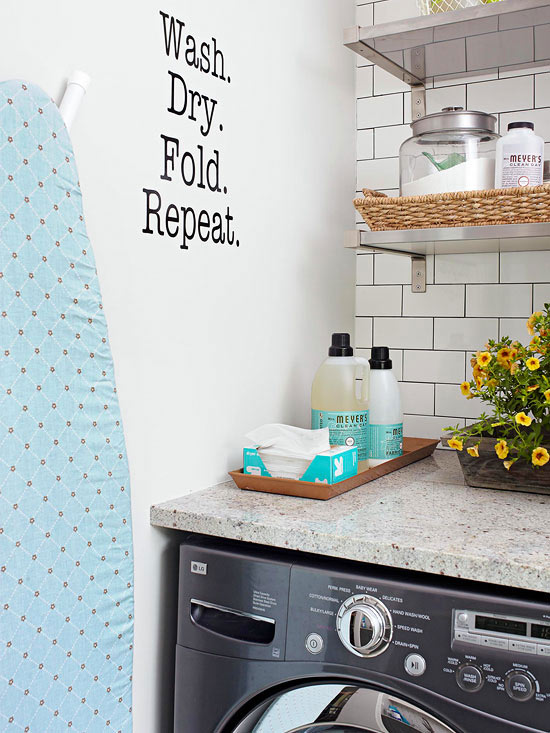 Use glass jars to store clothespins, laundry detergent, and anything else you use regularly. Being able to see what's inside containers is a big plus. And glass jars are much more decorative than detergent containers! Image via View Along the Way.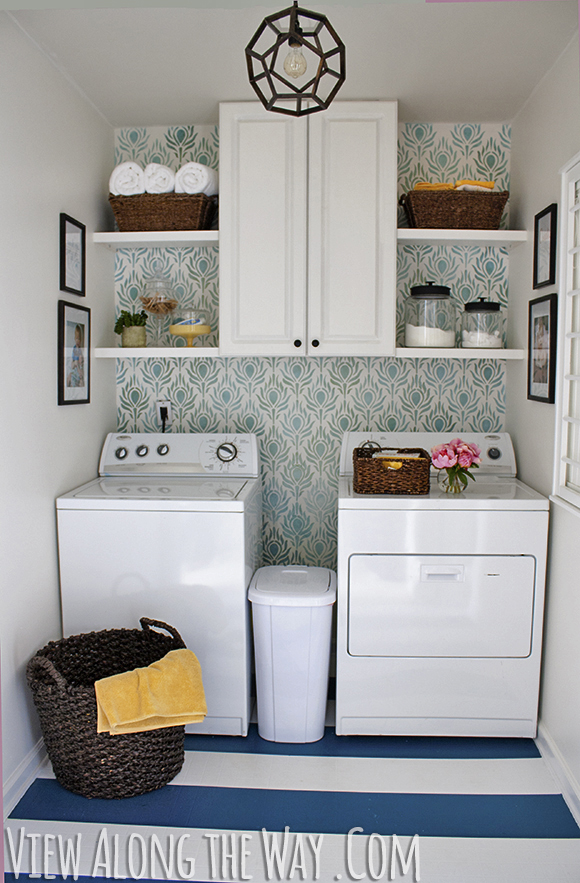 If you have space, add a folding table to your laundry room to make the process more convenient. Image via Thrift Diving.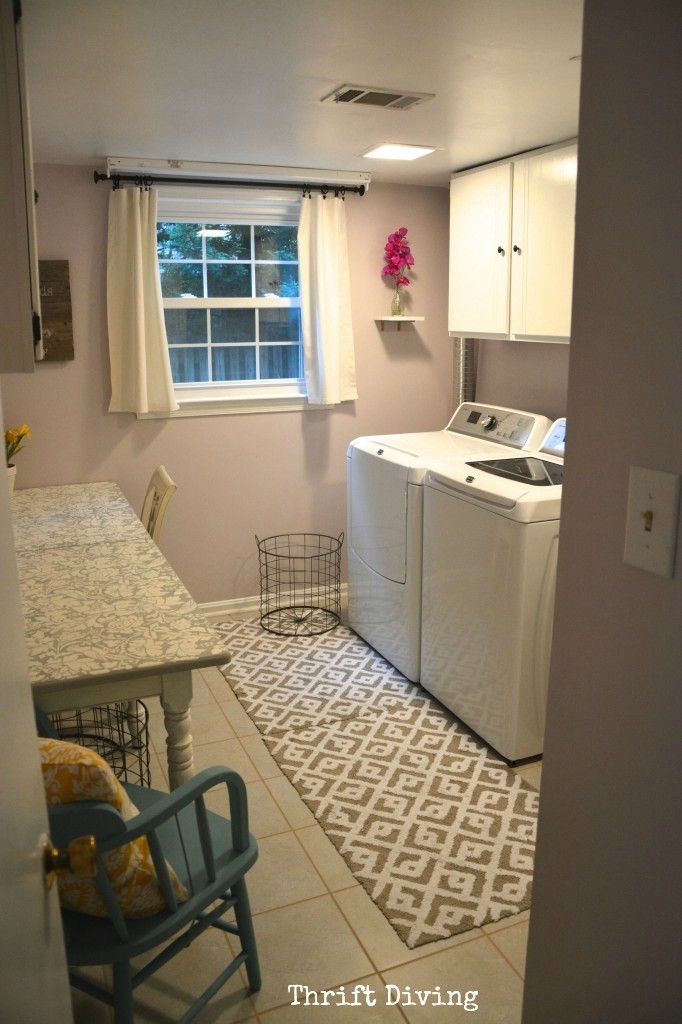 My Sweet Savannah Blog placed a rack on the back of the laundry room door to make cleaning supplies easy to reach. This is a great way to make your laundry room double as a cleaning closet!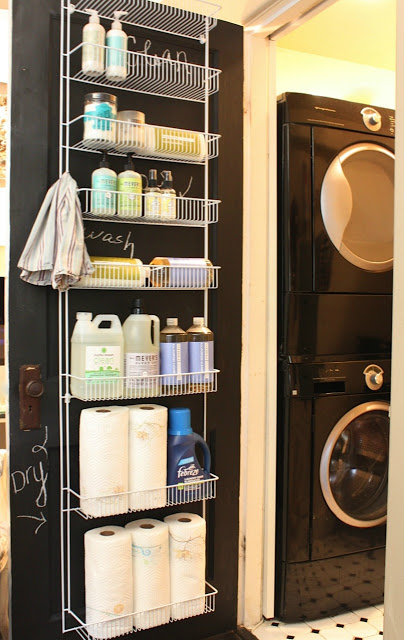 Not Just a Housewife put laundry baskets on casters which is a great idea if you're sick of hauling your laundry all over the house. Plus the canvas bags can be carried up the stairs!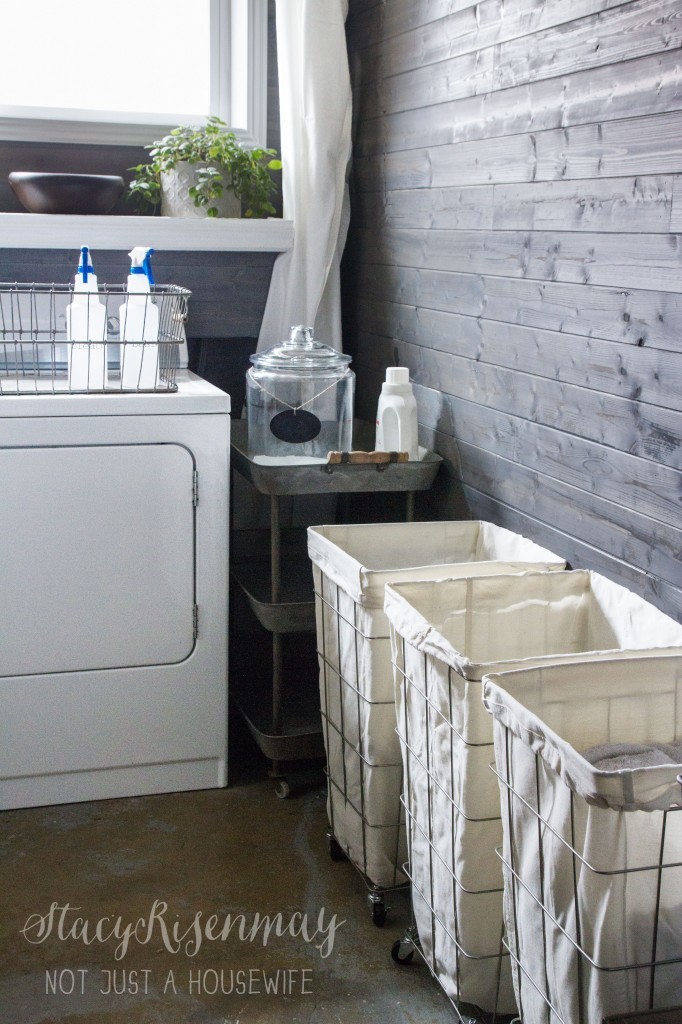 Make sure your laundry room has adequate lighting. If it lacks windows, instal lights. You'll be grateful for the brightness when you're washing clothes.  Image via Sand & Sisal.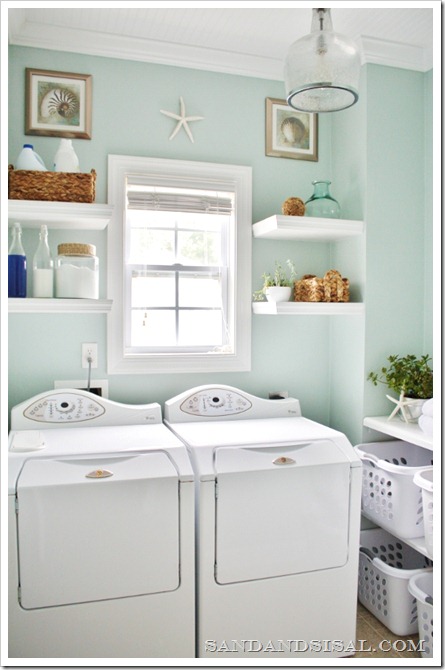 Install a drying rack in your laundry room that can be stored on the wall. This is a great space saver, and it's so convenient! Image via Centsational Girl.