There are so many things to do with essential oils! At Picky Stitch, we love the idea of cleaning our homes with essential oils. But what if we wanted to clean, purify, and freshen the air in our homes too? Essential oil diffusers can be a great way to improve the air quality in your home, and certain essential oils are said to have beneficial properties!Instead of spending anywhere from $30-$90 on an essential oil diffuser, you could always just make one yourself! Read on for more DIY diffuser projects.
I have a whole slew of terra cotta pots that I am looking to put to a good use..and I just found the perfect project! Hearth & Vine show you how to transform your terra cotta pots into stylish diffusers.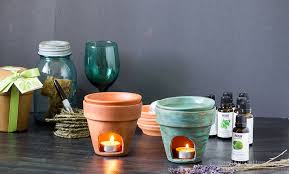 The Rising Spoon has a really cool DIY project that actually allows you to WEAR your diffuser. Keep the energy-boosting properties around your neck all day long with this fun project. I want to make one immediately!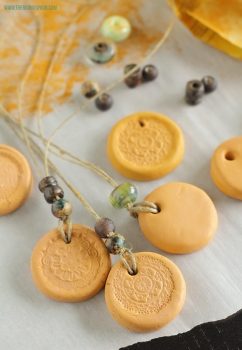 You could purchase a reed diffuser similar to this one for around $15 at Target. Or, you could make one for yourself for even less than that! See how they did it at Make and Takes.  It's so easy, and soon you'll want one in every room!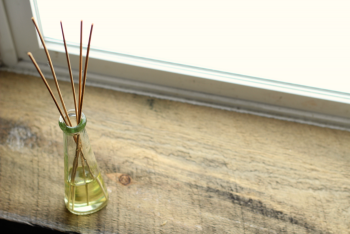 This reed diffuser from Moral Fibres is another simple DIY (super similar to the previous idea!) but the color of the glass is what makes these complete! If you are interested in dyeing your glass this color, you can use this tutorial from Lily Shop.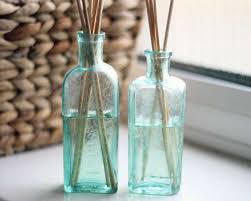 If you didn't love the idea featured on another slide, this DIY diffuser necklace may suit your fancy a little bit better! Use porous stones, like pumice for the beads! The tutorial can be found at Be Interactive.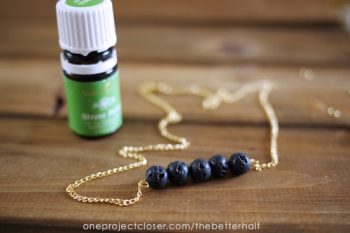 If you love the idea of having a wearable diffuser on you, but don't love the idea of wearing a necklace, a diffuser bracelet is just what you are looking for! Ann's Entitled Life gives you the step-by-step tutorial to help you make one of your own. You aren't limited on the kinds of beads that are used, and you should feel free to customize it to your liking!