Parting with furniture you love (but ones that have seen better days) can be hard! Furniture holds a lot of memories. Instead of kicking your worn down furniture to the curb, upcycle all of your old stuff with a few coats of spray paint! It's amazing what a little paint can do.
You should see what these babies looked like before! I'm astounded that this DIY got such chic results, and I immediately want to try! All you need is Krylon spray paint and a roll of painters tape. All you need is an afternoon!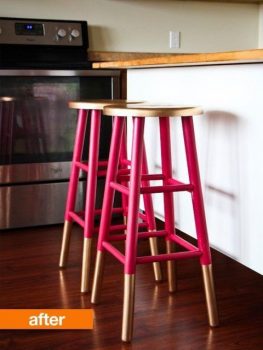 Not only did this DIYer have to make some minor repairs before painting this old dresser, but would you take a look at how great that paint job turned out! Make sure you use a primer to get painted furniture that looks as gorgeous as this. All you need is spray paint!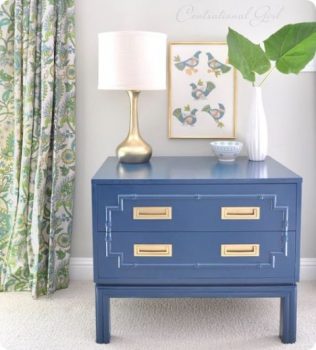 Brighten up your porch or patio come spring with a quick paint job. Give a little TLC to a chair that's seem some better days. However, because you will be painting something that remains outside, it's best to use a weatherproof paint.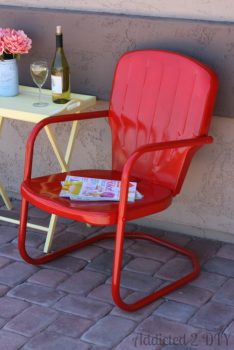 Alright, I'm kind of cheating by featuring this epic desk, as it wasn't spray painted. But I think this could definitely be created with metallic Krylon spray paint! Make sure you tape your edges and remove hardware before beginning your project. Hey, isn't a reminder always great?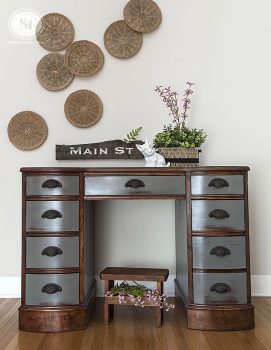 An antique chair gets a new life with a coat or two or spray paint. But guess what? You can actually find chalk paint in a can! How easy would this be?!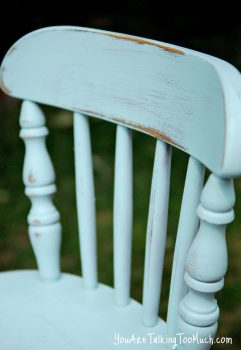 Turquoise spray paint really pops when paired with a bright shade like turquoise. She didn't use typical spray paint, but rather a "paint sprayer" but I think the results are gorgeous enough to count!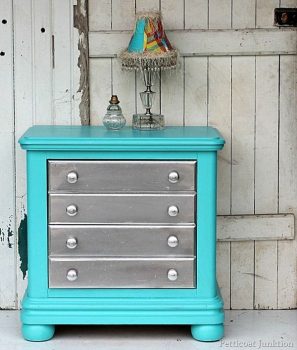 We've all got a piece or two of laminate furniture! In fact, I think 90% of my kids rooms has laminate furniture. If you're tired of the dullness (and wow, doesn't laminate get DULL?) give it an upgrade with some spray paint. You will need to prep your laminate furniture in a special way, so make sure to click the link featured on the last slide!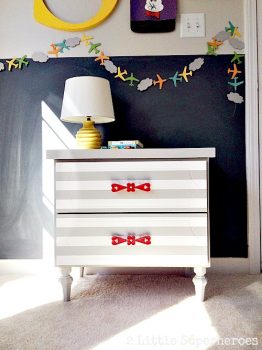 Give an old end table a new pattern with metallic spray paint. Of course, you can pick whatever color scheme you desire, but I loved the shine of these colors.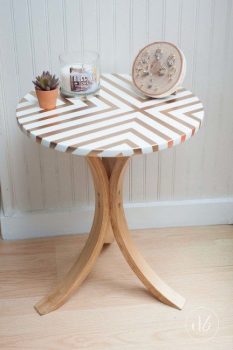 I found all of my project ideas at these websites: