The Fourth of July is less than a week away! Whether you are planning to celebrate at home, in your yard, or even at the park, these backyard games will leave everyone with TONS of fun summer memories!
As a kid, my summer evenings were spent playing a game of cornhole with my brothers and sister. Bonus points if you can paint your game to match the season!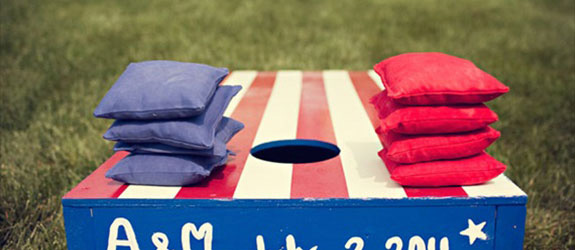 Remember when you used to beg your parents for some spare change so you could play the ringtoss game at your local fair? Now your kids won't be pestering you for game money, because it's right in your backyard. Stockyards deserves the project credit, and you should definitely head over to their website for more patriotic decor ideas!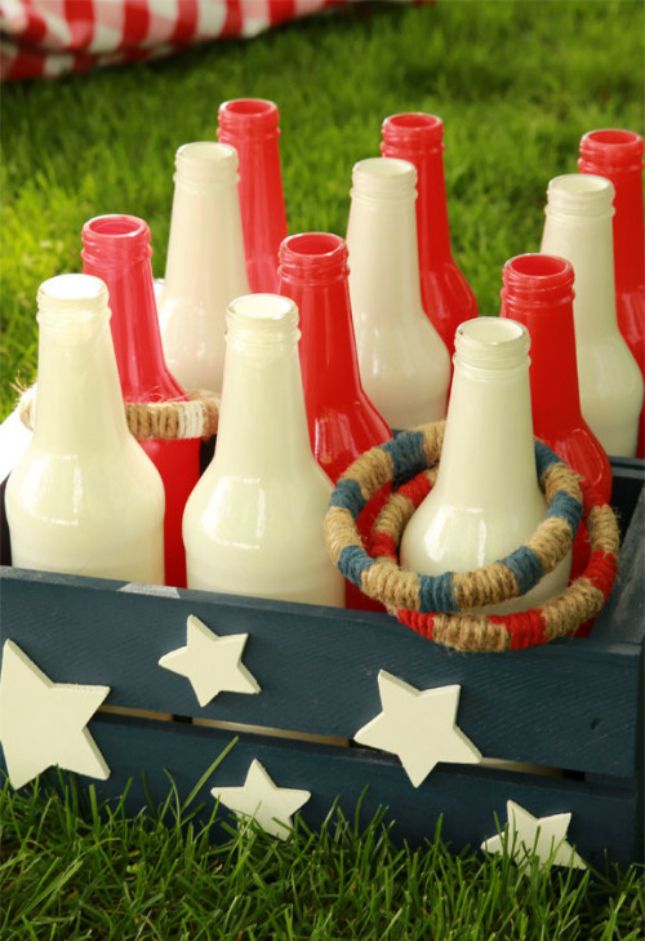 This is way better than a regular ole' game of darts! Attack a bunch of blue balloons to a piece wood (or something similar, just make sure that whatever you use is sturdy!) and have your guests attempt to pop the balloons with a dart. There has to be a prize for the winner!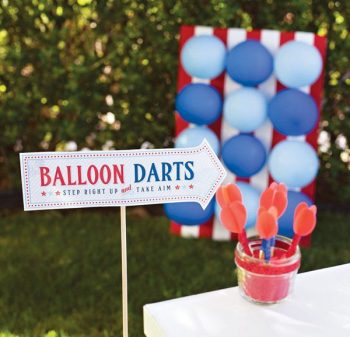 Tosso shows it's readers how to make the largest game of Jenga around! These extra big pieces might be a little tricky to wiggle out, but isn't that half the fun?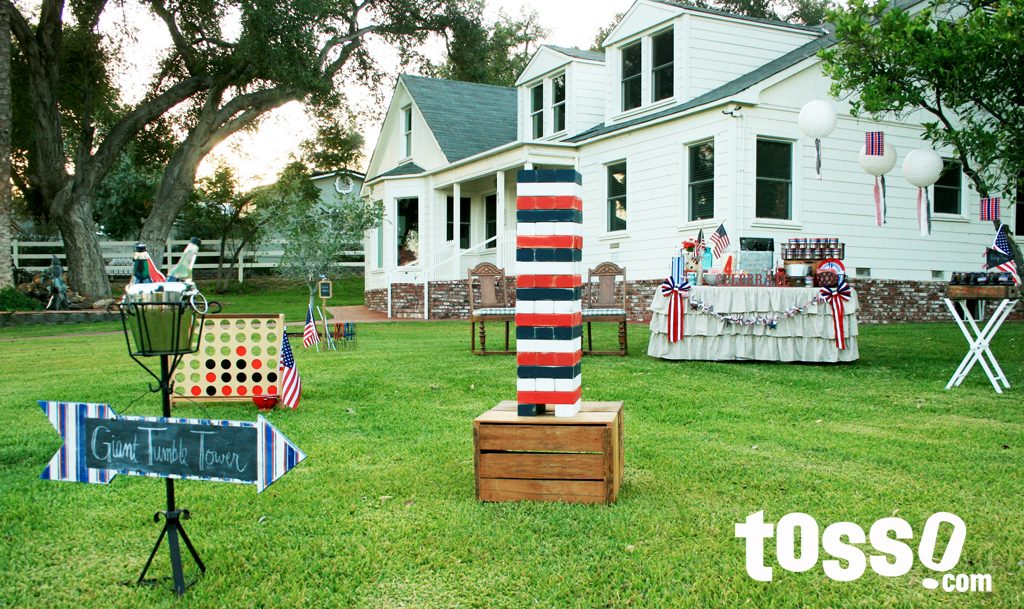 It doesn't matter if you aren't having a pool party, this fun game will be a hit either way! Pool noodles, an old tarp, and a beachball come together to make the coolest poolside bowling alley. Use aluminum cans if you are worried about the glass bottles breaking! Learn how to do this for yourself at Brit + Co.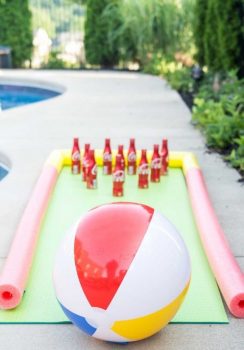 I'm getting a little too old for a fun game of Twister with my kids, but that isn't stopping me from breaking it out at our party this weekend! Listotic recommends painting circles on your lawn in the shape of the Twister mat. Use grass-safe spray paint if you are worried about it killing your grass!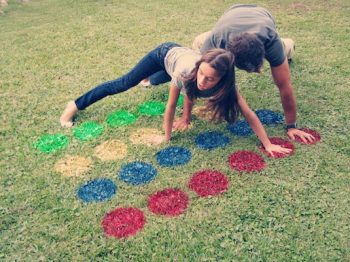 It's isn't a party until you have everyone racing in a potato sack race! You can sometimes find sacks like these at the grocery store! As always, make sure there is a prize for the person who hopped the hardest!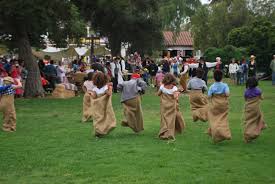 I am convinced that everyone loves a good game of Dominos! It's even more fun when you can play and build with them outdoors. Learn how you can make your own giant dominoes here. These would make for the most awesome game of Chicken Foot!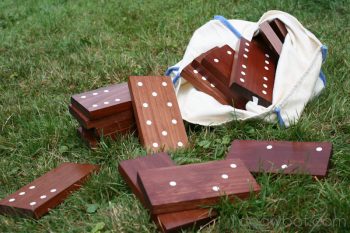 This game definitely isn't the one for the kids, but it's not a patriotic party without a fun game of beer (or soda?) pong. Paint the table if you are feeling especially crafty! Idea from Hoboken Happy House.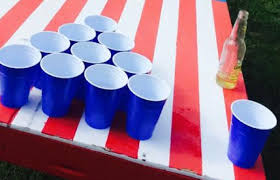 A game of horseshoes is a staple of summer! You will need an adequate amount of space to ensure that no one gets hit on the head with a flying horseshoe! Game idea from Family Education.