I know I'm not the only one who loves to decorate my home for cheap! And as any good "on-the-cheap" decorator would know, the dollar store is full of inexpensive decorating options! Jump in the car, and head over to your local dollar store because these 12 decorating ideas are seriously genius!
I Heart Organizing has the a great tutorial that takes a $1 basket from the Dollar Store and turns it into something pretty incredible. Pick out your favorite colors of rope to recreate this!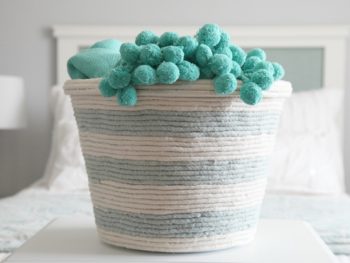 Who knew that you could buy mason jars from the Dollar Store? I certainly didn't! Excuse me while I run over there, as soon as possible! This tutorial from Pop Sugar will help you make these your own! Purchase your own jars here.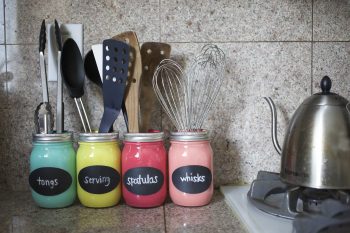 Pick up a plain cake stand on your next outing! There are a ton of different things you can do with it throughout the home. Use it beside the kitchen sink for a fun way to organize your kitchen soaps and other items. All of this, for $1? I'm sold! Find the tutorial at My Home Look Book.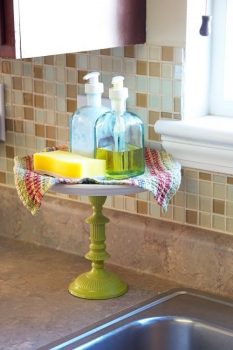 The Social Home has a great tutorial that shows you how to make your spices look great, and stay organized!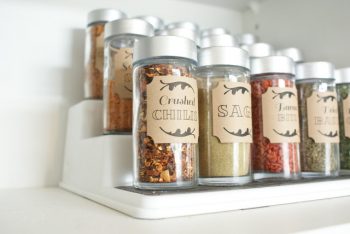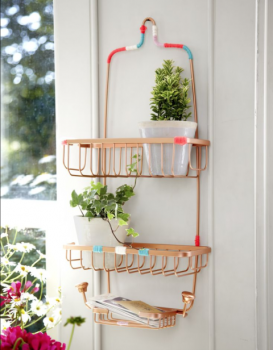 This gold striped vase rings in at about $3.50 to make yourself. But the best part is that you can get all of the needed materials at the Dollar Store. Tutorial from The Creativity Exchange.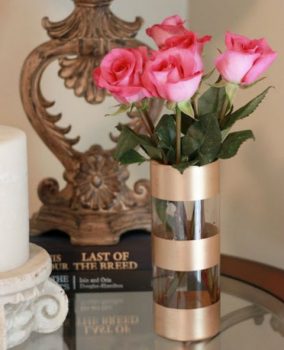 Transform a few wine glasses from The Dollar Store into miniature motives. The lampshades aren't real, but the tutorial from Good Housekeeping gives you the illusion that they are!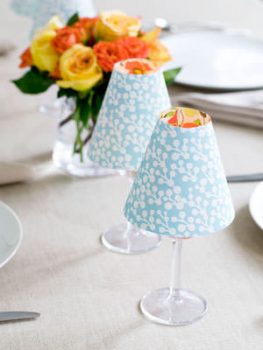 It might be a bit hard to believe, but these curtains were created from a set of drop cloth sheets found at The Dollar Store. You might be able to find a set of drapery rings and rods at your local store as well! Thoughts From Alice will walk you through the DIY process for these!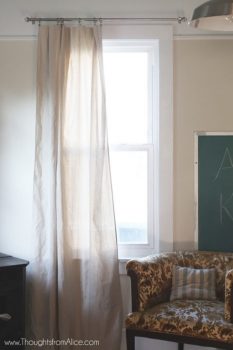 Organizing your bathroom drawer might seem like a bit of a huge project (and for many of us, it definitely can be!) but when you use mini baskets from The Dollar Store, it can be a bit easier to handle! The Summery Umbrella has more!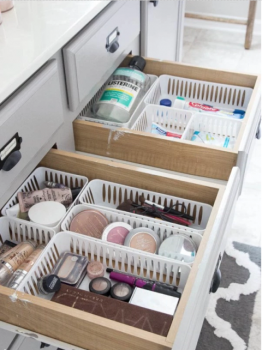 Still having a hard time taming the bathroom beauty mess? Never fear, Salto Quinze is here with a FANTASTIC Dollar Store DIY hack; use a hanging shoe organizer to store all of your makeup!
Purchase a paper-towel holder from the Dollar Store. It makes for a great way to organize the ribbon in your craft room! See this and more great ideas at Style At Home.