I can't get enough of having greenery spread throughout my house! There's something about houseplants that makes even the gloomiest homes look bright, airy, and beautiful. Prepare to get your green thumb dirty this weekend, these DIY terrariums will blow you away!
Fill a large glass vase with a layer of rocks, and soil. Once your plants have rooted, add a couple of toy dinosaurs for a terrarium scene that looks like it could have come from a Jurassic Park scene! See more from Brit + Co.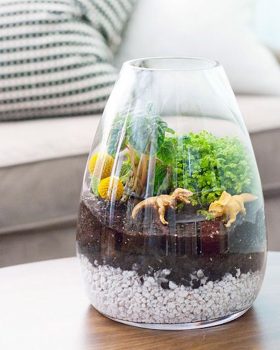 Include your kids when it's time to make this terrarium! Small pebbles, tiny mushrooms, and even a fake frog or too will have little plant enthusiasts so excited!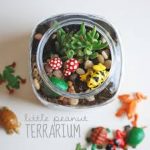 This terrarium from Country Living uses a set of old picture frames as the project framework. The terrarium is a little different from some of the other ones, but I love that this one is like a mini greenhouse anywhere in your home!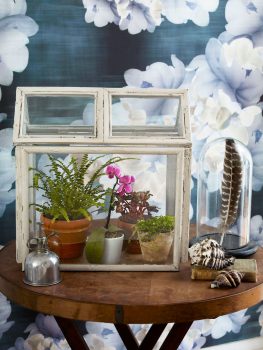 Layer up your soil and gravel! Layers look incredible when creating a terrarium, especially in this case because the cacti creates an incredible contrast. Project credit goes to Thats My Home.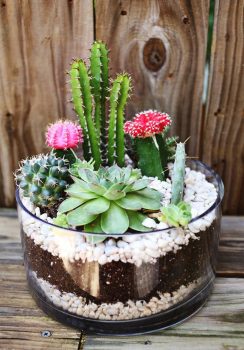 In another completely fantastic project from Brit + Co, you and your kiddos can learn to make your own lego people terrariums. This is the perfect "after lunchtime" craft activity!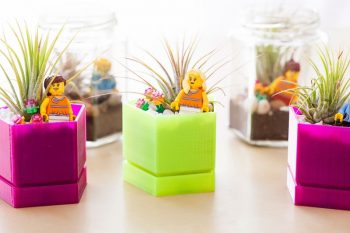 This project will have you using up all of your spices at a record pace! An old spice jar gets made over with a bit of greenery, and a pretty paint job! From Target.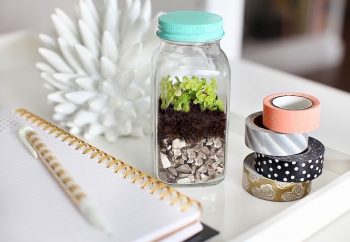 Buy a kit that comes with everything you could ever need to create the terrarium pictured below. The blue rocks create depth, and I'm completely in love. If you are interested, you can purchase the terrarium kit for $25 here.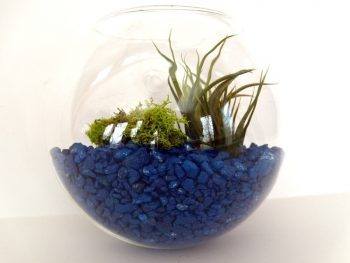 Hanging terrariums creat a whimsical vibe that can be felt throughout your house. Adventures in Cooking gives you the lowdown on creating (and caring) for your terrariums! The string of pearl succuelents look incredible here!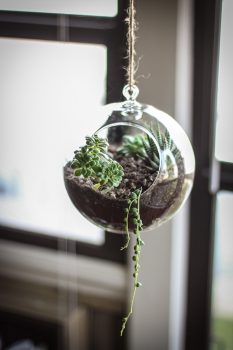 Despite my insistence, my family members all think I drink coffee, and I've aquired many a french press over the last few years. Fortunately for me (and my cabinet space) this project from Level One Team.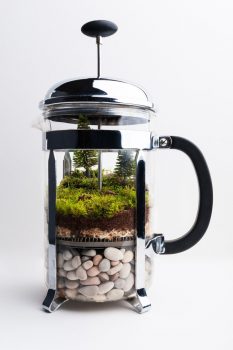 For weddings or a dinner party, terrarium centerpieces like these will leave your guests wishing they had your green thumb (and design) abilities. Make some for yourself at Style Me Pretty.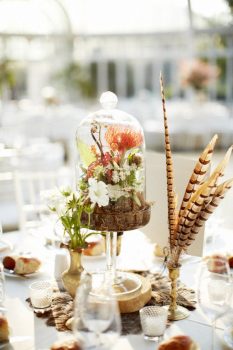 It's awesome when you can repurpose and reuse any of the old things you have laying around your home. Here, a set of old lightbulbs gets a dramatic revamp in this tutorial from Brit + Co. You can buy them, or make them on your own!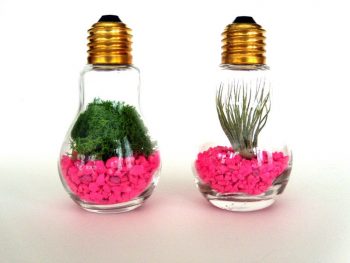 These are one of the most beautiful terrarium projects I have ever seen! While these probably wouldn't stay alive for a long period of time, having them around for a weekend party or wedding would be perfect! See how they did it here.