Organizing your home and making storage space where there wasn't any can get to be draining. On both your morale AND your wallet! Organizing shouldn't have to cost a fortune, and it shouldn't! When you are trying to downsize, everything makes a difference. Forget about buying organization tools, try making them instead. Which one is your favorite! I think mine is #4!
You know that old, dingy dresser that you are slightly embarrassed of? There's no need to hide it, bring it into your kitchen and create a storage space for extra dishes, spices or whatever else!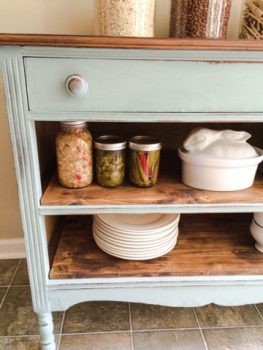 Organizing your kid's room is super easy with this DIY IKEA hack from DIY Passion.  Save hundreds of dollars in furniture with her awesome tutorials. Mix and match your storage bins, the differing textures here look great!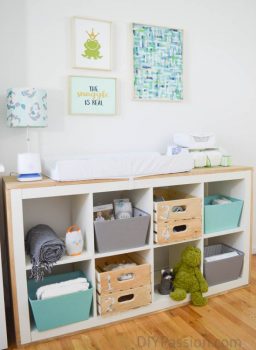 It doesn't matter if you are trying to organize your gardening supplies, or hosting an outdoor party, this DIY tutorial is the best! Mom Home Guide took an old baby changing table, waved her magic wand, and turned it into an outdoor beverage station. But don't feel limited! This cart isn't just for drinks! Use it throughout your house!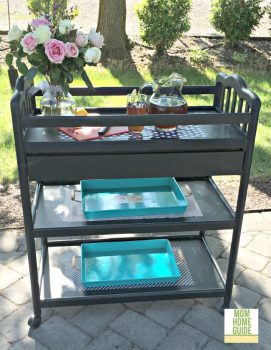 You might not have an old soda cart lying around, but don't let that stop your from recreating something similar! Jewelry is one of the hardest things for me to organize, and storage like this makes things a breeze! Reuse any old furniture hardware and hang extra long necklaces from the sides of your crate.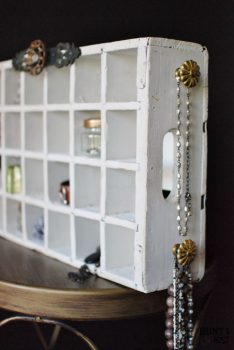 Pantry space is incredibly hard to come by in my household! But it's totally easy to create extra storage space in that awkward area next to the refrigerator. Plus, it rolls! There isn't anything more convenient! Storage idea from Grandmas House DIY.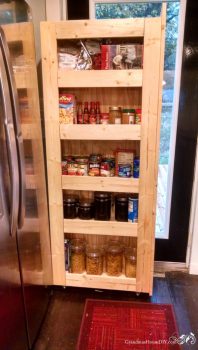 I had to feature this DIY project because scarves are one of the most difficult things to organize! If you have an old bunk bed ladder laying out, you could create something similar for a whole lot less! You may as well use what you've got!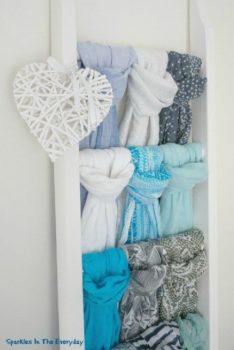 Something tells me that everyone has an old cork board laying around, just waiting to be reused! If you didn't have a milk crate available for my previous jewelry storage idea, try your hand at this idea instead! Artsy Chicks Rule has the DIY, and she does indeed prove that artsy chicks DO rule.