Every year my husband and I throw a massive backyard barbecue. We invite our friends, family, neighbors, and just about anyone else who loves to have a great time! Although my food is delicious (if I do say so myself) I truly think that people come to my parties for the games! Summer is the perfect time to head outdoors and try out these fun outdoor games!
Hang your donuts from a clothesline and see who can eat theirs the fastest. This might seem like a "too easy to be true" party game, but I promise that it is harder than it looks! Ready, set, EAT!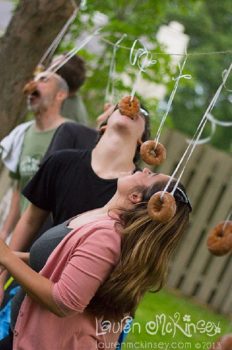 Or at least shake it out! Have your guests tie an old kleenex box around your waist, with the open side out. Place a ping bong ball in each Kleenex box. Who ever can "shake" the ping pong ball out of the box wins! No hands are allowed, and great tunes are required!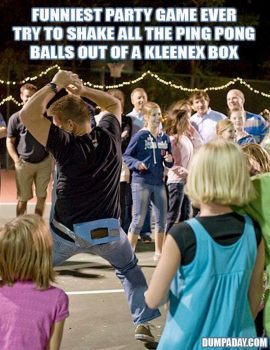 Fruit Roll Up Game
I'm not even sure how to even BEGIN to describe how one would play this game, so you should head over to Adult Party Games for more information! This is a game you can eat, so I don't think there is a single person alive who would oppose this!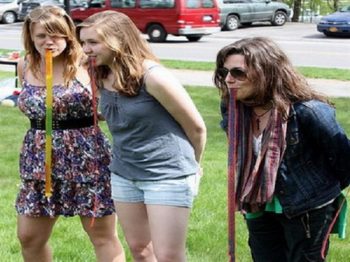 Your guests have exactly one minute to complete this fun game from International Landslide.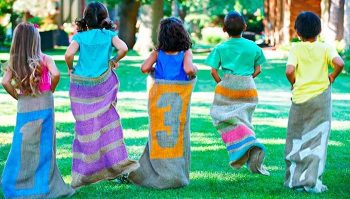 Have your guests place a tongue depressor in their mouths and balance 3 dice on the end of it. This game can be played indoors (and out!) Be sure to give the winner a hefty reward, you might not realize how difficult this is to hold for a minute! Play this indoors, or out!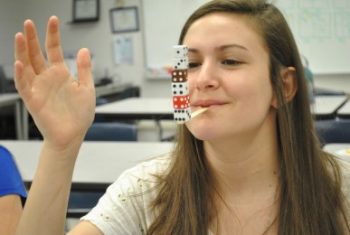 Stack a set of solo cups into the shape of a pyramid and give each player a straw. Each player should blow through the straw, and attempt to knock over the structure. The game is timed, and each player has a a minute to knock as many down as they possibly can. Ashes to ashes!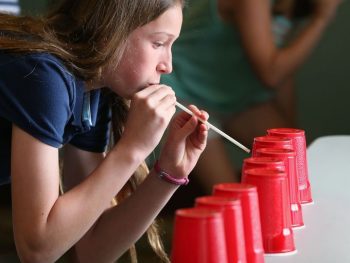 This is the perfect summer game! Each player has a minute to stack as many scoops of ice cream as they possibly can. This is messy, and the most fun to eat when you are done! Alternatively, you could see how fast your guests can eat ice cream! Either way, a prize is definitely in order!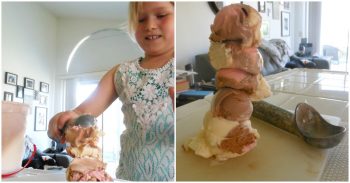 Visit Bombsell Bling for more S'Mores themed minute to win it games. In this game, each player has exactly one minute to see how many marshmallows they are able to stack on top of one another. This one would be perfect for my Fourth of July party, and I cannot way to play this with my guests!