Making artwork from your handprints is basically a staple of growing up! I spent so much time making handprint crafts in elementary school, and I was super excited when my kiddos were old enough to make these crafts themselves.
This flag pole artwork requires a foot instead of a hand, but the idea is basically the same thing! Tiny footprints make wonderful "flags." Some parental help may be needed, but it isn't too terribly excessive. Craft idea from Crafty Morning.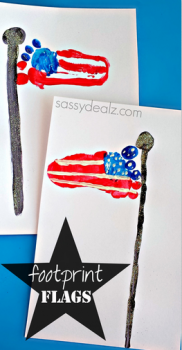 An old toilet paper roll, and cut outs of your kiddos handprints are what fuse together to create this DIY eagle. Your eagle definitely needs facial features; don't forget to color on the face of your birds! For more fun, hang these from your trees. The full craft tutorial can be found at Learn Create Love.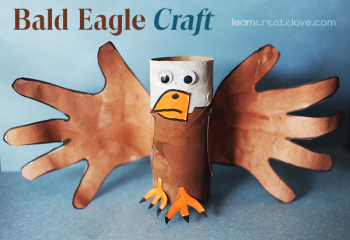 A hearty dose of glitter is exactly what your kids need to get them in the Fourth of July spirit! Using a piece of black construction paper as the background, turn hand prints into fireworks. This looks just like the night sky on the evening of July 4th! Learn how to make something like this for yourself over at Stephanie Holm.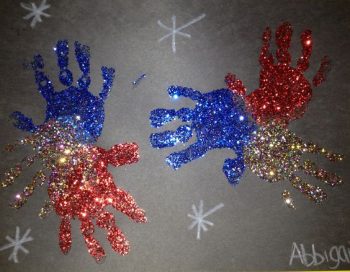 Entertain your kids AND get a new piece of porch decor with this handprint craft from Katie Morris Art. Ribbons and tulle really work to dress up the piece, and this would look seriously perfect on the front door! Celebrate the holidays and display your kids artwork. All can be done with this project!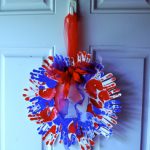 Did your Mom used to make you wear those American flag shirts from Old Navy? Mine did too! Here's a different take on the Fourth of July staple, but this one will showcase your kid's handprints instead! Save these as a keepsake, and whip them out when their first boyfriend or girlfriend comes home for the first time 😉 Learn how to recreate this project at U Create Crafts.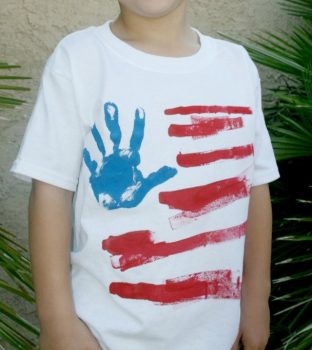 The perfect craft for preschoolers, these handprint crafts for the Fourth of July are easy enough for artists of all ages! Glitter paint is optional, if you'd rather keep things simple! Find this craft idea (and a bunch of other Fourth of July crafts) over at Fun Handprint Art Blog.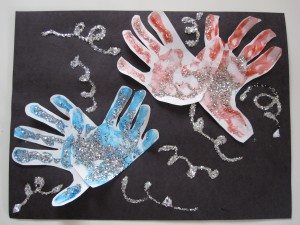 DIY your own holiday decor while you're at it with this hand and footprint American flag craft from Joe Soleman.  If you have multiple children, this is a really great way to incorporate a little bit of each of them in your home decor.