An entry way is one of the most commonly judged (and one of the first-viewed) areas of your home. What your entry way looks like says a lot about you, and even more about your home! Don't put your figurative foot in your mount, and make the right statement. These DIY bench projects will help you with that!
Jen & Jer Atikin show us how you can turn an old headboard into a lovely DIY bench. Adorn yours with pillows, and even some storage, if you have enough room!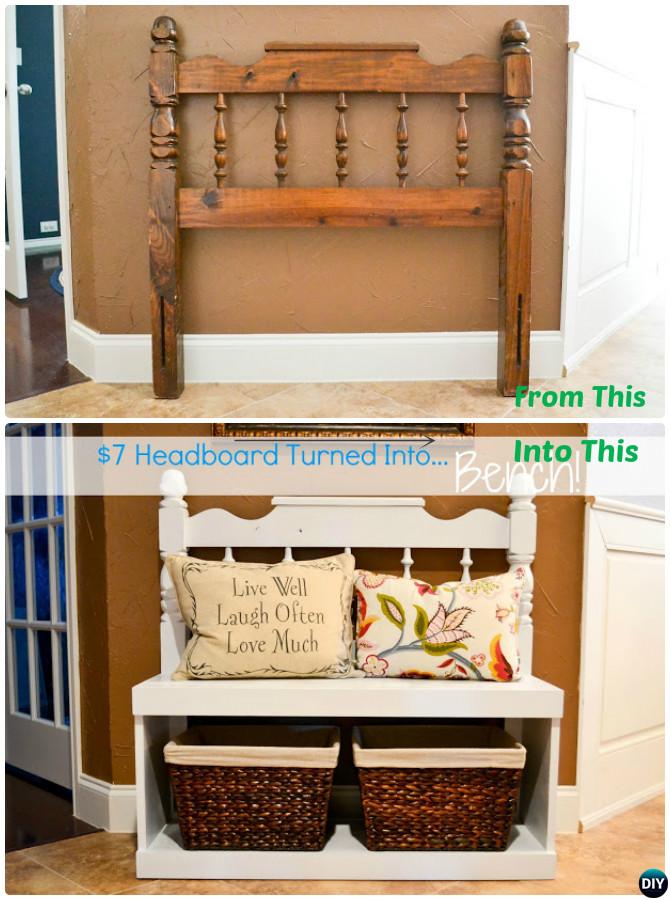 I am a huge fan of ANY project from the bloggers over at Shanty 2 Chic, but I'm an even bigger fan of this DIY entryway bench! It looks like it cost a fortune, or a least a chunk of time, but its surprisingly cheap, and surprisingly easy!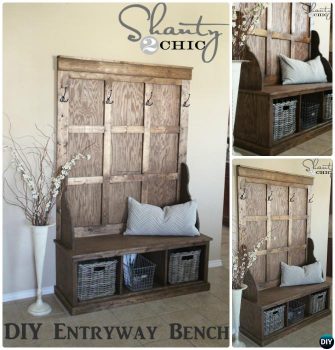 Are those wooden pallets I see, you betcha! Between 3 Sisters shows you how to create something similar, for a whopping $31. All you need is a set of three pallets!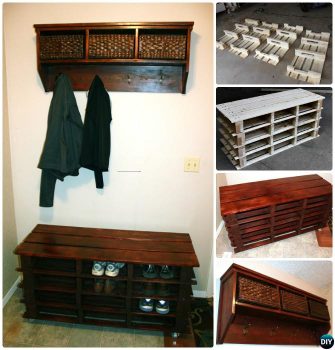 Stack a few wooden crates together, and secure. Attach legs to the bottom of your bench, and paint your new piece of furniture a bright red color that really pops! I'm not sure where the original project source is, so comment it below if you know!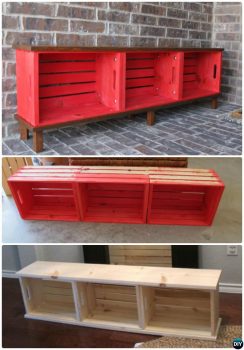 Effectively storing shoes is honestly one of the biggest banes of my existence. I swear they multiply daily! Give your kids a place to sit down and take off their shoes. You can even label the crates with their names on it! Find the tutorial at Thats My Letter.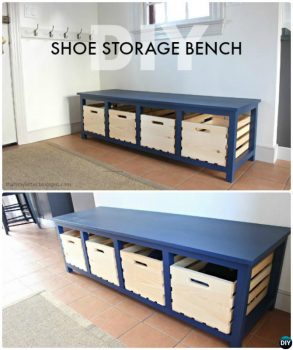 My Repurposed Life is the place to go if you are looking to turn old and worn out furniture into something totally new and fabulous! Below, she shows you how to convert an old filing cabinet into a bench fit for your entryway.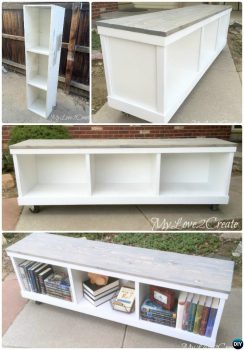 Honey Bear Lane is the brains behind this BEAUTIFUL DIY bench. It's fit for a mudroom, but depending on the size of your home, it could look especially lovely in your entry way as well!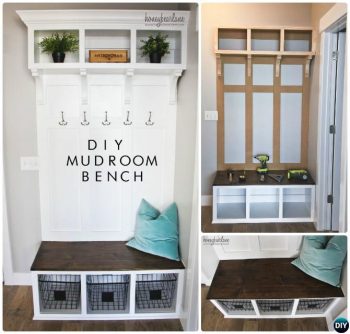 Turn an old wooden dresser into a shabby chic bench for your entryway. Use this tutorial from The Weekend Country Gal to help guide and walk you through the process!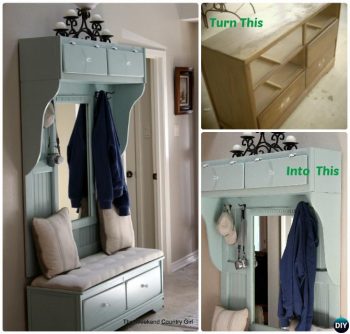 Nautical stripes are what make this bench pop! Ana White has the full tutorial (and a whole host of other extremely easy DIY projects!) and you can even access it for free!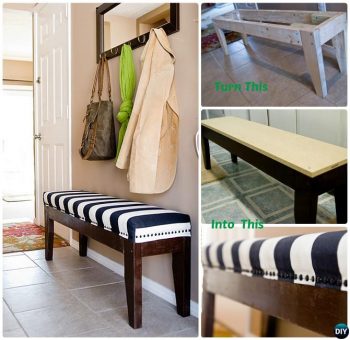 Simplicity is everything with this bench project from Modern Jane Design. You'll only need about $16 worth of supplies and a single afternoon to make this bench your own! A sheet of plywood is what makes the framework of this bench!