I am a huge believer in the power of curb appeal! Having a manicured lawn, a fun front porch, or even a brightly painted front door can really go a long way in terms of curb appeal. If you feel like your home is lacking, it might be time to paint your front door. Here's how to do it; and it's SO much easier than you probably would imagine!
Before you begin you will need to gather a few supplies:
– Foam Paint Brush
-Foam Paint Roller
-Rust Oleum (Preferrably one with a high-gloss, weather-proof finish)
– Painters Tape (If Needed)
-A Ladder (If Needed!)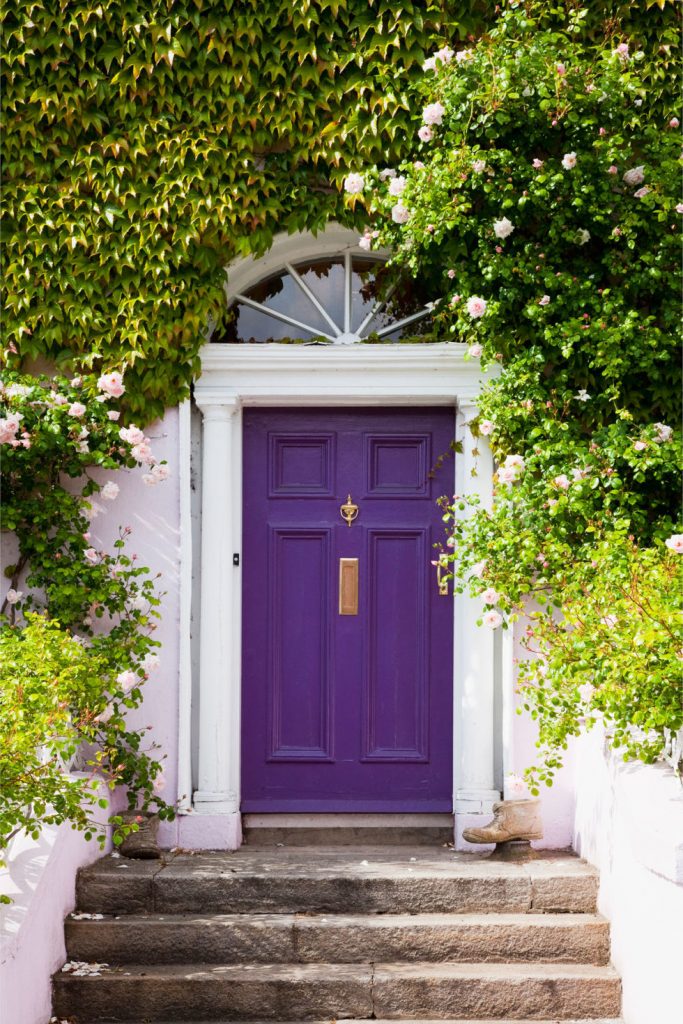 Now that you've gathered all of the necessary supplies, it's time to start DIYing!
Before you apply your first coat of paint, it's probably a good idea to seriously scrub down your front door! Make sure any weather marks, water stains, or dust has been removed! Whatever you do. don't forget this step! It can be the deciding factor in the finished appearence of your painted front door.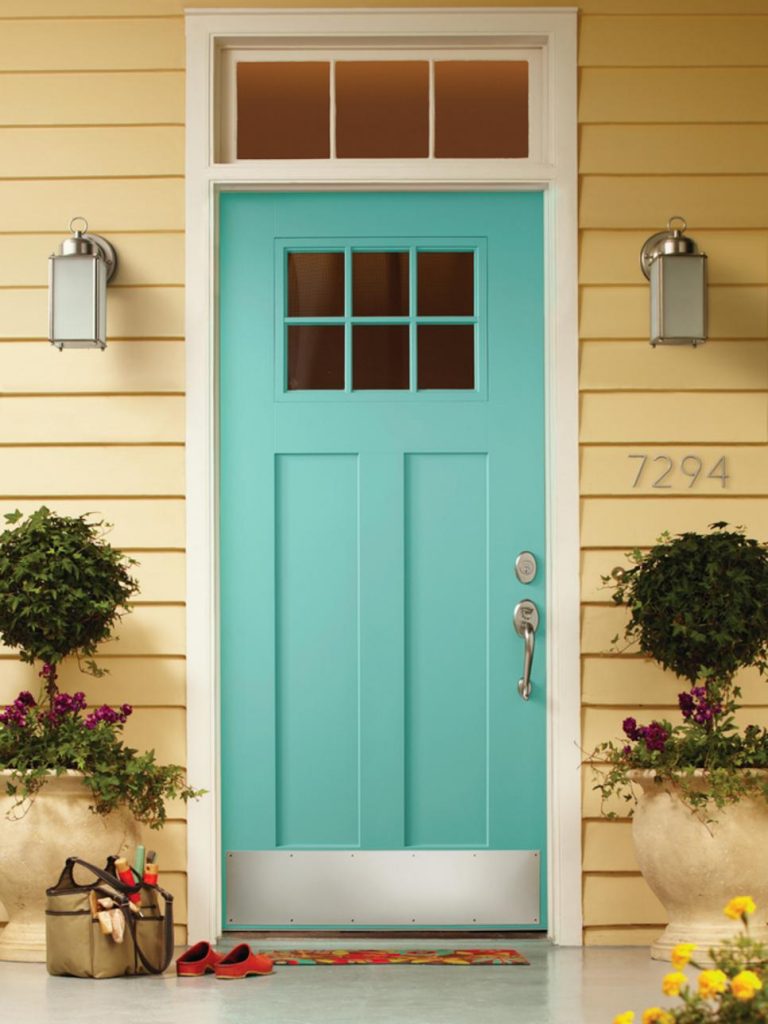 Once your door is clean, take a piece of sandpaper to your door! Focus on any especially rough areas, we want them to be smooth when it's time to paint!
Next, line the area around your door handle, peep hole, or mail slot with painters tape. If you're worried about accidentally getting paint around the frame, it might be a good idea to tape the perimeter around the door as well! Begin painting, and start by coating the areas on the outermost coners first, finishing with the area in the middle of the door!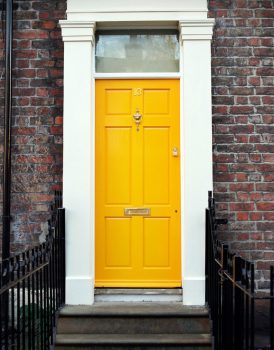 It's a good idea to only use a roam roller or a foam paintbrush when painting your front door. It provides a smooth, stroke-free finish that cannot be recreated with a regular paintbrush.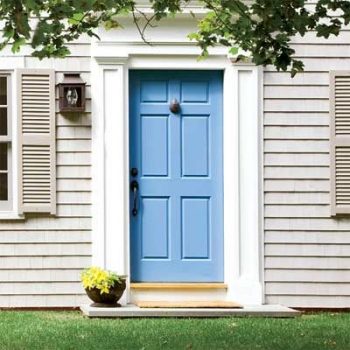 Doesn't your new door look amazing? I certainly think that mine does!