I spent last weekend seriously deep cleaning and de-cluttering my attic space. I spent a majority of the day constantly sneezing over the dust, but I found some pretty amazing things up my attic stairs! I found a collection of old wooden crates that were a leftover wedding decoration from my ceremony. Now, I'm pretty nostalgic, and I couldn't bring myself to throw away these crates! Fortunately, I found a whole host of ways to give your old wooden crates a new fate! DIY Bloggers, this one is for you!
My old wooden crates would definitely need a coat of paint before I attempted this DIY project! I definitely love that blankets, DVDs, and other items could be stored in the open crates. The orchid makes a lovely centerpiece as well!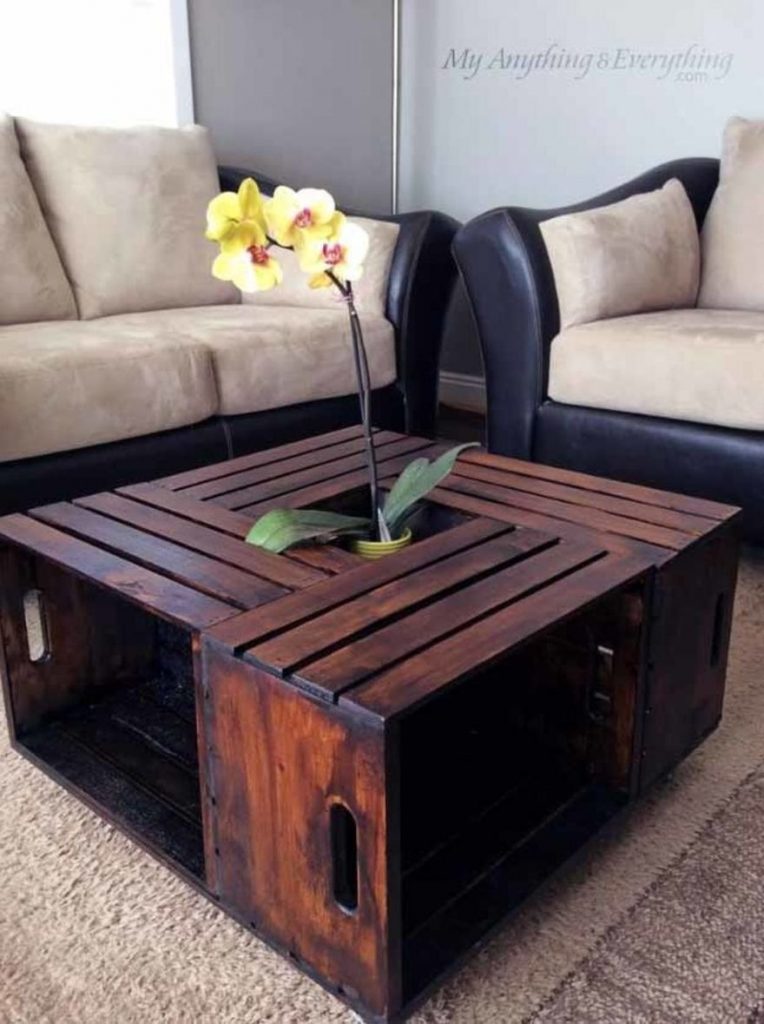 I need a new side table for my bedroom, and I think this project is just what I was looking for! The DIY instructions are in French, but I was able to dechiper them with a little help from Google Translate. Pick your favorite wallpaper to give the inside of your crate table a little extra "umph."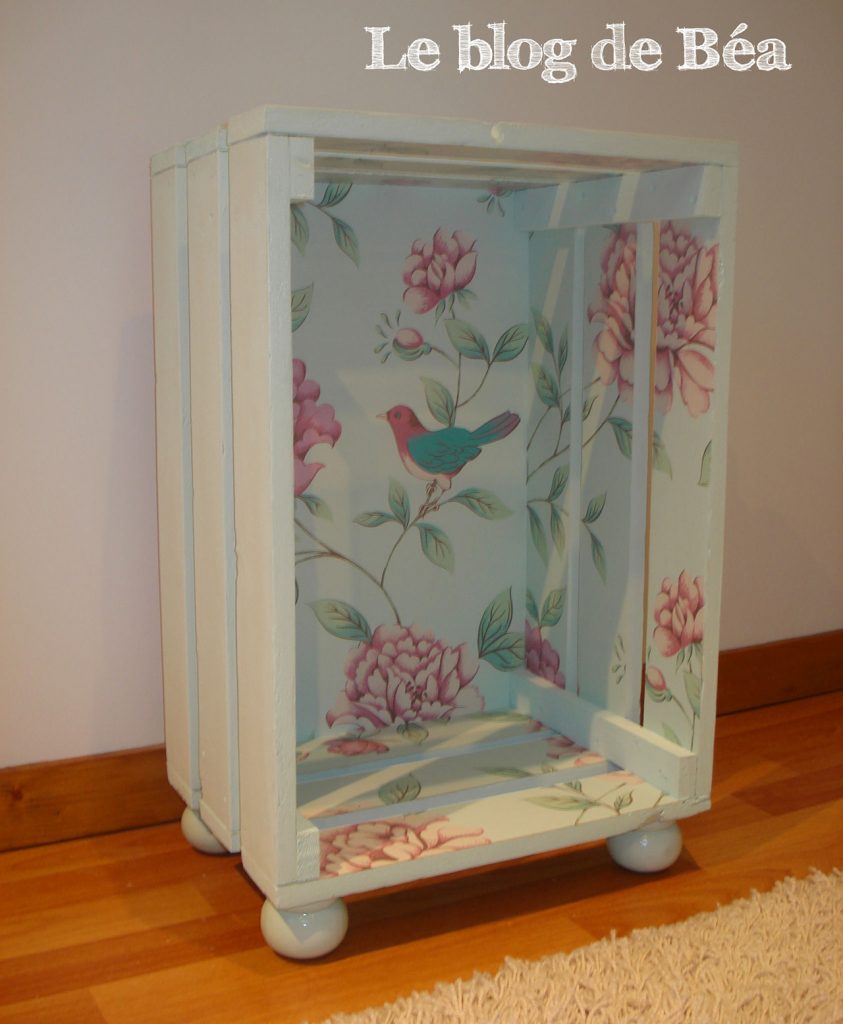 This project looks like it would take hours to complete! But what if I told you that this DIY crate desk is one of the easiest ways to repurpose your old wooden crates! Pop on over to Upcycled Wonders to see how they did this!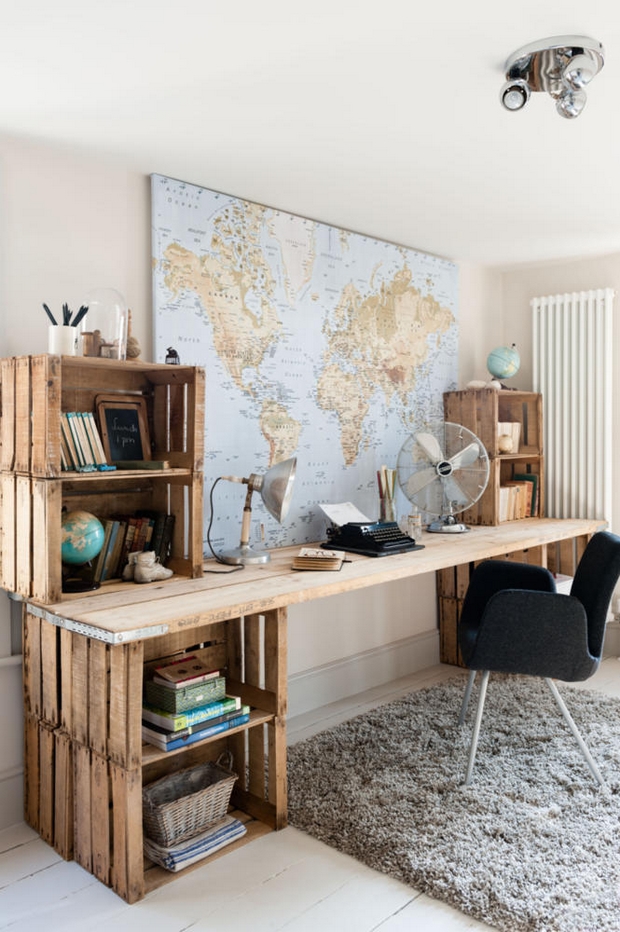 Are you a little short on floor space? Aren't we all? Instead of constantly tripping over shoes, purses, and coats in your entryway, create a hanging shelf made from old wooden crates instead! Paint them in a variety of fun colors and hang them where extra storage space is needed. If you were lacking closet space in your bedroom, this could be a really great way to maximize the storage space that you have!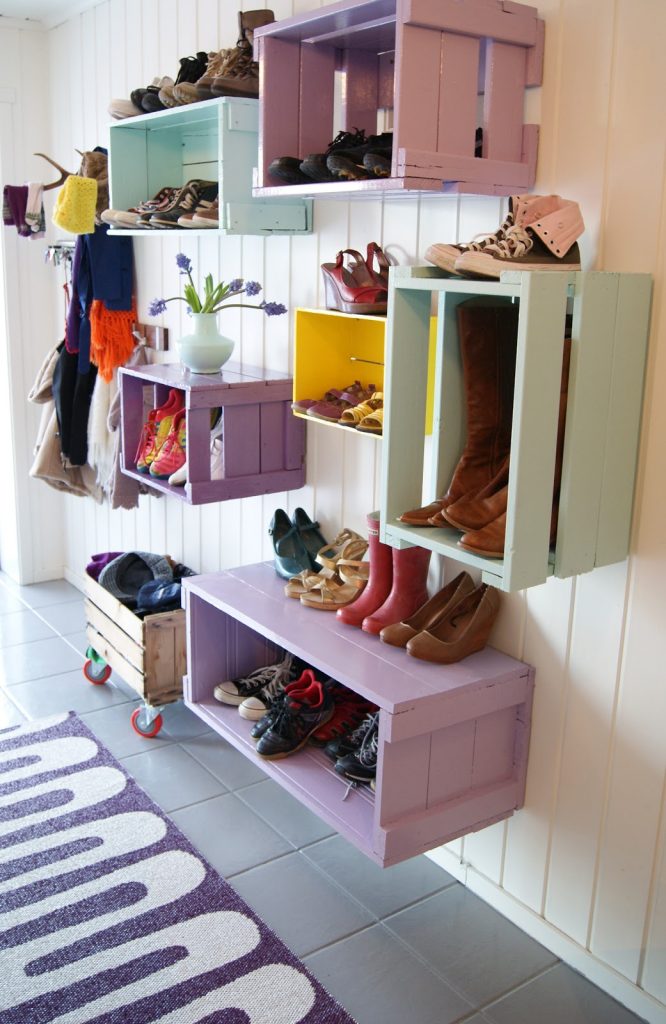 If the previous side table project didn't quite tickle your fancy, this could be a great option instead! Unfortunately, these instructions are ALSO in French (I think…), but that won't stop me from attempting a project like this one! If possible, pick a color (like the pink here) and casually decorate with it throughout your space. Doesn't this look incredible?